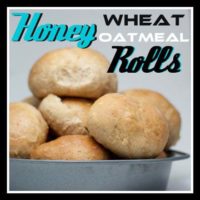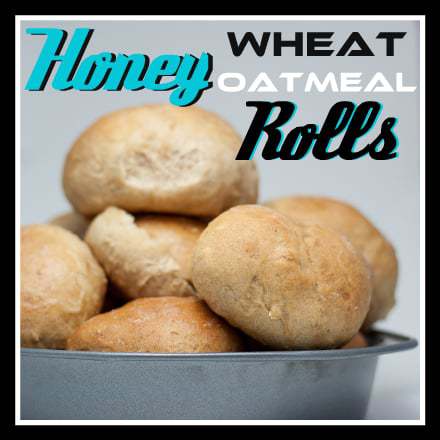 Honey Wheat Oatmeal Rolls
Ingredients
2 cups warm water
1/2 cup honey
1 Tbsp yeast
1 1/2 tsp salt
1/4 cup canola oil
1 egg, lightly beaten
2 cups whole wheat flour
1 1/2 cups oatmeal
3-4 cups all purpose flour
Instructions
Place water, honey, yeast, salt, oil and egg into your mixer. Mix until egg is lightly beaten.
Add whole wheat flour and oatmeal and mix on medium 2 minutes. Start adding all-purpose flour slowly while mixer is running until the dough is soft but not sticky, and cleans the sides of the mixer. Mix additional 2-3 minutes.
Form dough into a large ball and place in a large bowl lightly coated with oil. Turn the dough to coat and let rise, covered, until doubled, approximately 1 hour.
Form into small balls and set on a prepped pan to rise again until doubled, approximately 30 minutes.
Bake at 350 for 15-20 minutes, or until lightly golden brown.