Strawberry Rhubarb Jam is one of our favorite homemade jams to make. It just tastes like spring to me, and is always the first of our spring and summer jam-making spree!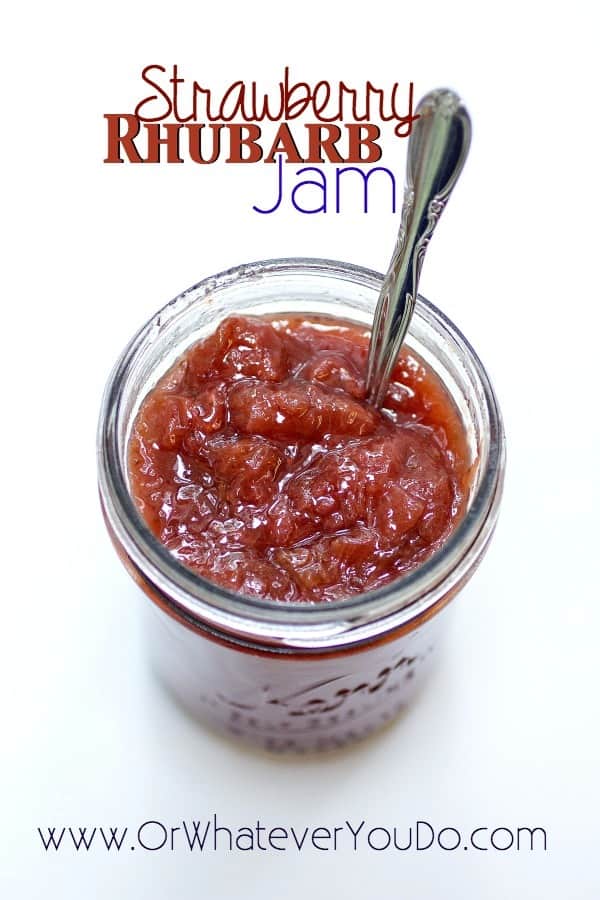 Strawberry Rhubarb Jam
There is nothing better in the spring than when the strawberries start coming into season. They are the first fruits to ripen locally, it seems, and while you can get strawberries all year long they do not compare to those first spring and summer berries that you can buy locally.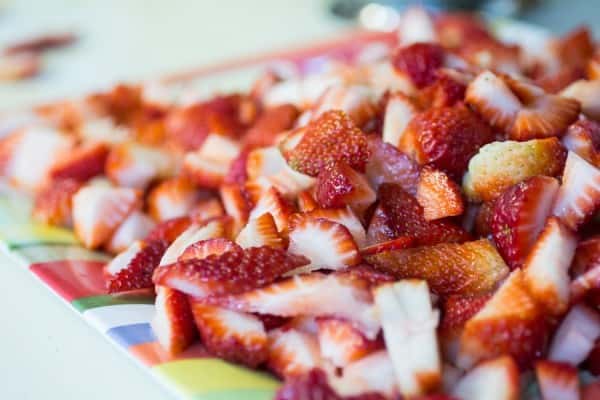 We love canning in our house, and it is a great way to preserve the year's fruit so you can enjoy it all winter long.
Rhubarb is such a great partner for strawberries, so if you can pick some up please try this easy strawberry rhubarb jam recipe!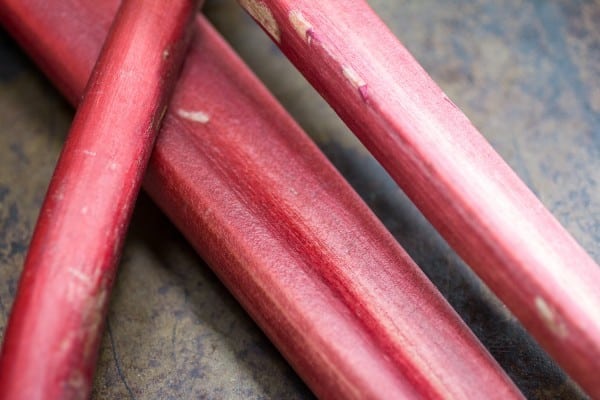 My husband is the resident canner in our house, and I look forward to summer and berry season every year because of it! Being back in Washington this year for the peak of fruit season is especially amazing.
There's nothing quite like Washington fruit! I got so spoiled by his homemade jam that the store-bought versions just don't hold a candle to them anymore. He whipped up this batch of strawberry rhubarb a month or so ago, and I can't believe it's taken so long for me to share this with you!
---
You need some homemade bread to put this jam on. I have you covered.
Homemade Milk Rolls
Simple Dinner Rolls
Buttermilk Oatmeal Bread
---
It's going to be jam-tastic in the coming weeks. He just made a batch of loganberry jam tonight that is maybe the most beautiful jam that I've ever seen. My entire breakfast tomorrow will probably be toast with jam!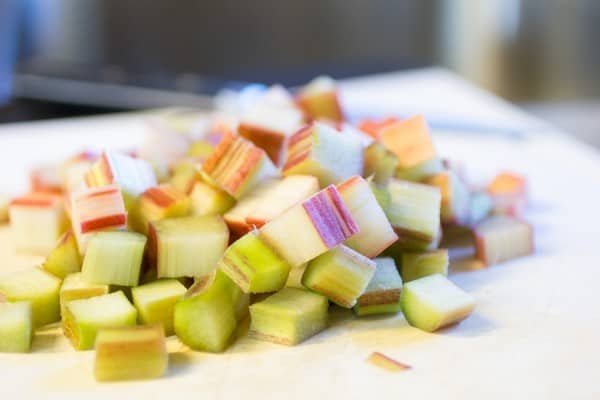 If you have ever been intimidated by canning, jams and jellies are the perfect way to get started. They can be processed using a water bath, so you don't need a fancy pressure canner, or any special equipment beyond some long tongs and a big pot.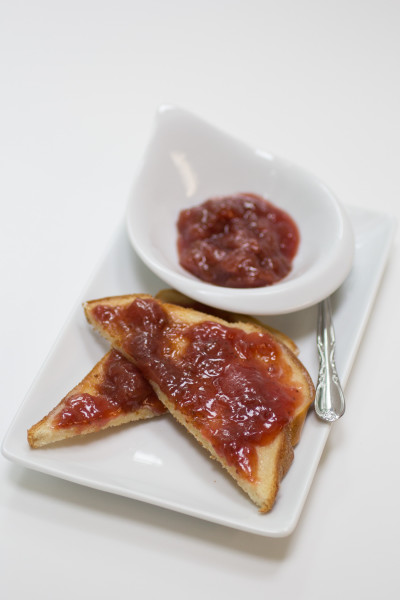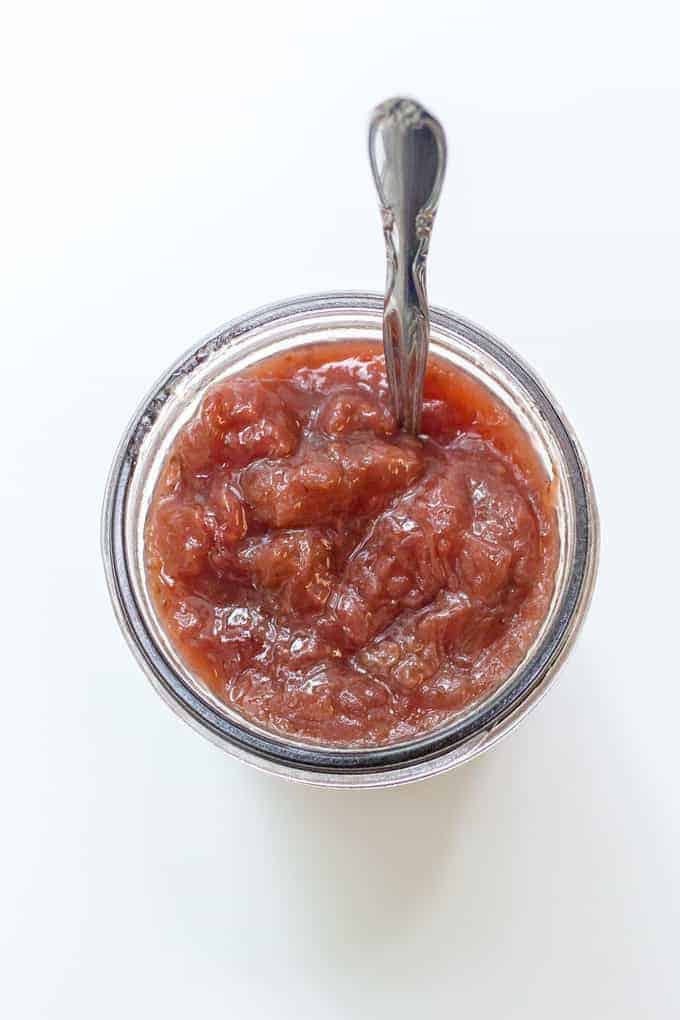 Yield: 4 pints
Strawberry Rhubarb Jam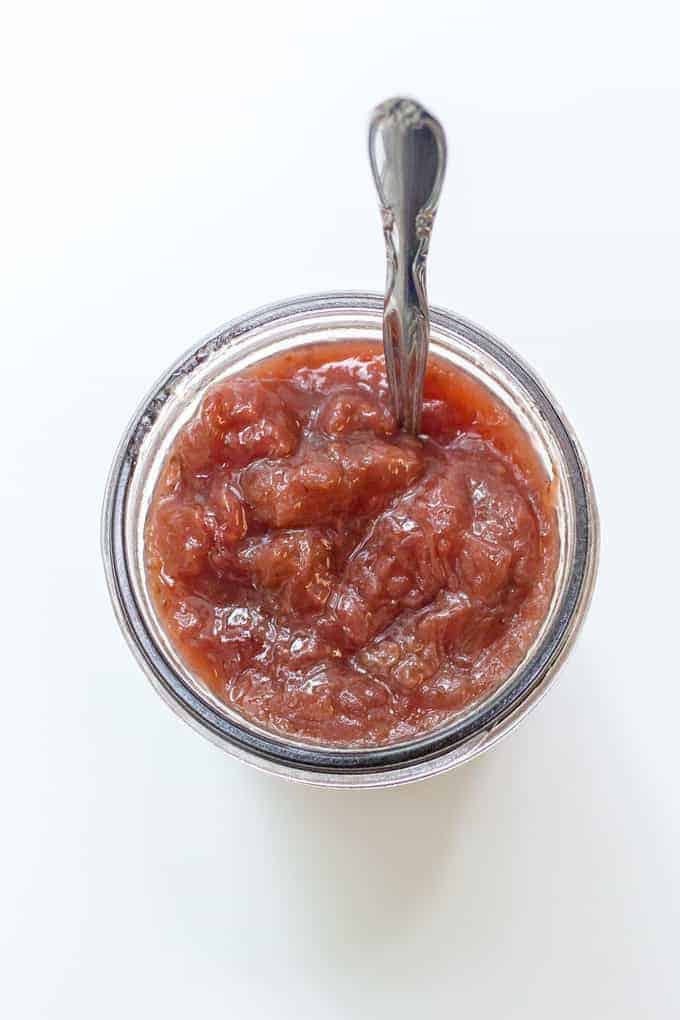 Make 4 pints of the most delicious, fresh strawberry rhubarb jam you've ever tasted!
Ingredients
5 cups crushed strawberries
2 cups washed, 1/2 inch cubes, peeled, and cubed rhubarb
4 cups sugar
1 package powdered low-sugar pectin
Instructions
Sterilize your jars, rings, and lids by boiling in a large pot of water completely covered. Remove from water with long tongs and set out to dry while you cook the jam.
Place the berries and the rhubarb into a large pot with 1 package of low-sugar pectin. Stir well, until pectin is completely dissolved, and then turn the heat on high.
Stirring constantly to prevent burning, bring the mixture to a rolling boil for 1 minute. Add sugar, still stirring continuously, and bring back to a rolling boil for 1 minute. Remove from heat.
*If berries begin to foam, add small amounts of butter, a teaspoon at a time for a maximum of 1 tablespoon, to bring down foam.
Pour jam carefully into sterilized pint jars, leave at least 1/4 inch of space from the top of the jam to the lip. Place the lids and rings on, and secure tightly. Place in a large pot of boiling water, making sure that the jars are covered by at least 3 inches of water. Boil for 7-10 minutes to process jam.
Let sit at room temperature overnight, and check to make sure lids have sealed. Lightly loosen rings on sealed jars, and if any did not seal, place them in the fridge and use first.
Nutrition Information:
Yield:
36
Serving Size:
1
Amount Per Serving:
Calories:

100
Total Fat:

0g
Saturated Fat:

0g
Trans Fat:

0g
Unsaturated Fat:

0g
Cholesterol:

0mg
Sodium:

4mg
Carbohydrates:

26g
Fiber:

1g
Sugar:

24g
Protein:

0g
Nutrition data provided here is only an estimate. If you are tracking these things for medical purposes please consult an outside, trusted source. Thanks!