A Blackberry Jam Daiquiri is like a traditional daiquiri, only instead of fresh berries and simple syrup you are using blackberry jam to sweeten your drink.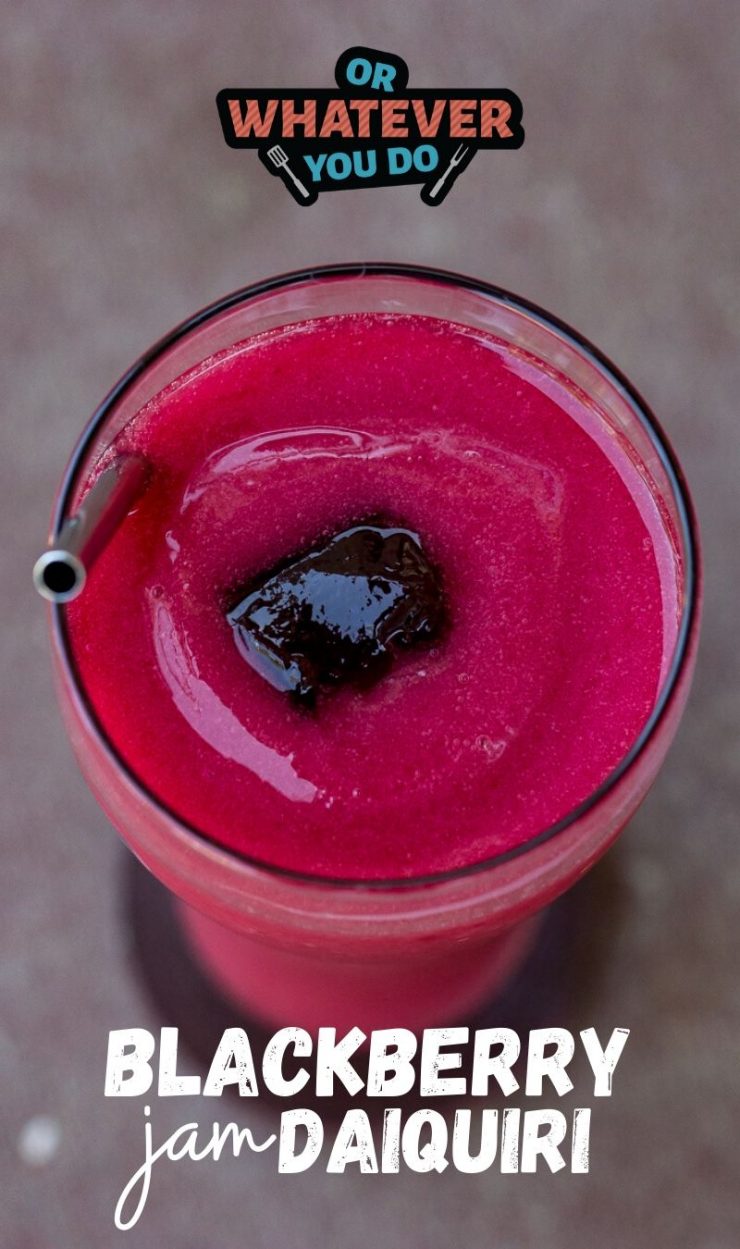 Blackberry Jam Daiquiri
If you don't have blackberries handy, then you don't have to forsake enjoying a nice smooth, chilled, sweet, and amazing daiquiri. A couple of tablespoons of blackberry jam does the trick and you will be more than pleasantly surprised by the results.
What is a daiquiri?
If you aren't familiar with what a daiquiri is, then you may be missing out on one of life's simple and great pleasures. Originally, daiquiris involved a bit of sugar, some rum, a splash of lemon and lime juice, and some shaved ice.
Like many other great Latin cocktails, it originated in Cuba.
However, some of you history buffs out there might also point out how closely a daiquiri is to the drink English sailors call "grog". Which is correct. The ingredients of a classic daiquiri and grog are essentially the same.
But wouldn't you much prefer to drink something called a "daiquiri" than something called "grog"? Let's face it, once you start doing easy daiquiri variations like this blackberry recipe, then "blackberry daiquiri" sounds much more elegant, refined, and delicious than something called "blackberry grog", right?
I mean, let's be real. I'd drink it if it was called a blackberry fart. It tastes that good.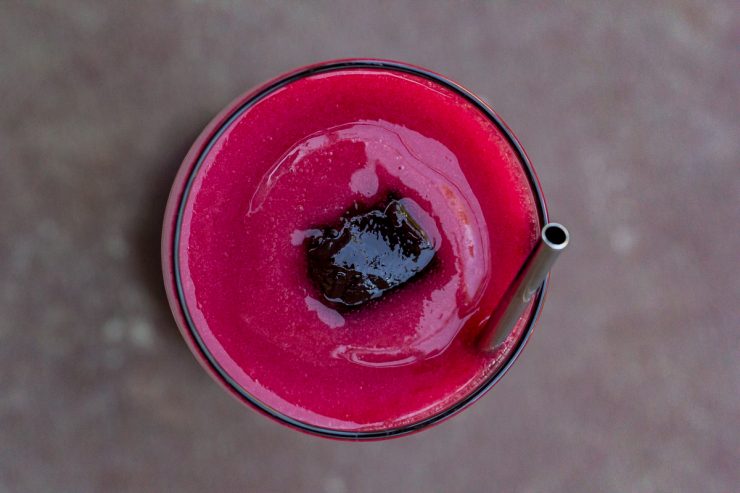 The right sour mix for a blackberry daiquiri
Nowadays, you can find a dozen sweet and sour mixes on the shelves that will do the trick. You will find them in the booze section of the market, or you will find them at liquor stores too. Typically, they are sold as "margarita" mix or as "cocktail sweet and sour".
I like the ones that are made with real juice and raw sugar. I tend to stay away from the ones that have an impossibly bright green hue, or who have one of the first ingredients as "corn syrup". Those ones usually rely on food coloring to make you think they are tasty and tend to taste sort of artificial to me.
Even better, try making your own homemade sour mix. The flavor can't be beaten and you can make a big batch to use for other cocktails as well.
More Cocktail Recipes here!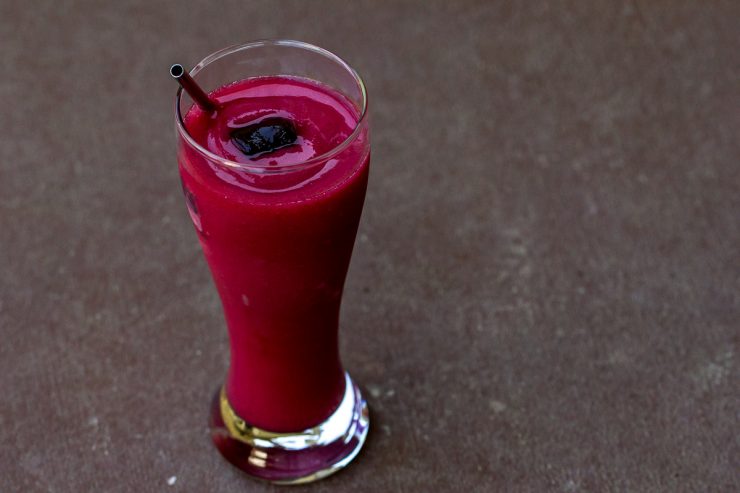 Blackberry jam with seeds or without?
For a truly smooth and satisfying blackberry daiquiri, you might want to stick with seedless blackberry jam. If you only have seedy jam, that's okay too and it isn't going to hurt the flavor of the drink one bit. You just might have to "chew" your cocktail a bit more than you would otherwise.
Remember, if you have a few seeds in your teeth then it won't matter how little you drank. Folks will still look at you like maybe you had one too many.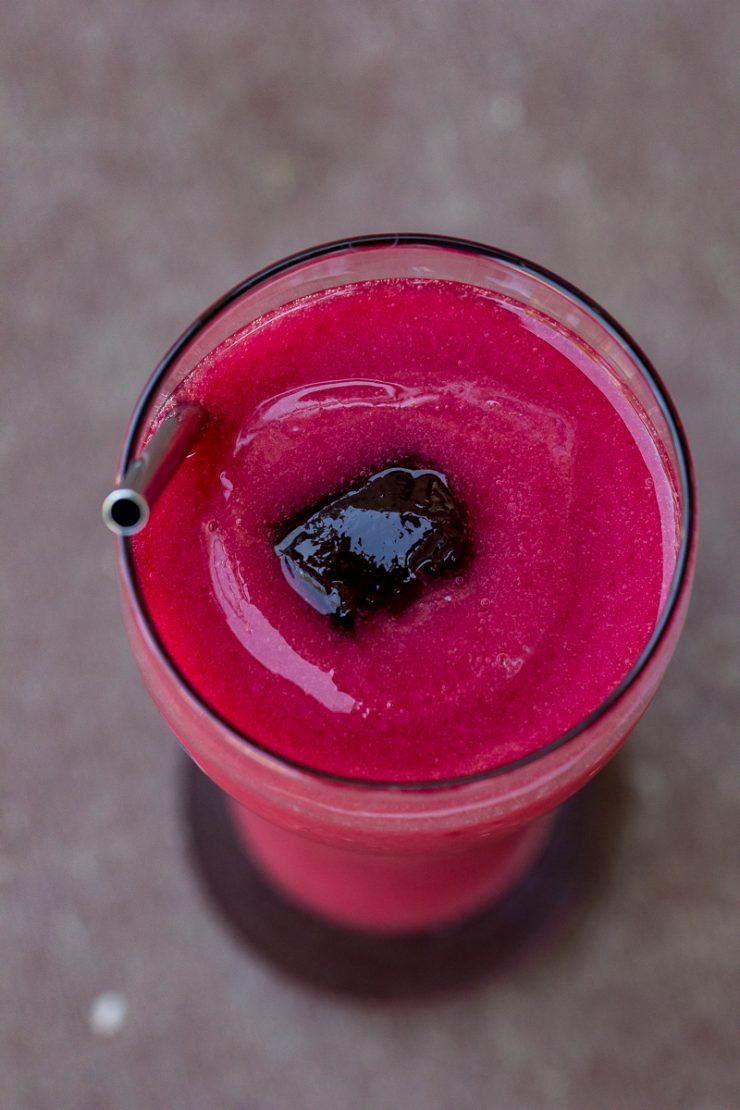 What kind of rum for a daiquiri?
Rum is like tequila in that you can get amber or clear colored rum. Both are suitable for making daiquiris. With the amber-colored or dark rums, you get a bit more of a molasses and sugar cane notes from the rum.
Dark or amber rum gets its color from charred barrels during the aging process, so in that way, it is similar to whiskey.
White or silver rum is distilled more times to create a colorless style of rum. The flavor is a bit more clean and similar to vodka.
When it comes to daiquiris, either dark or white rum works. In a blackberry jam daiquiri, I suggest the dark rum if you have it since it will play off the savory blackberry flavor wonderfully and make the color even more spectacular.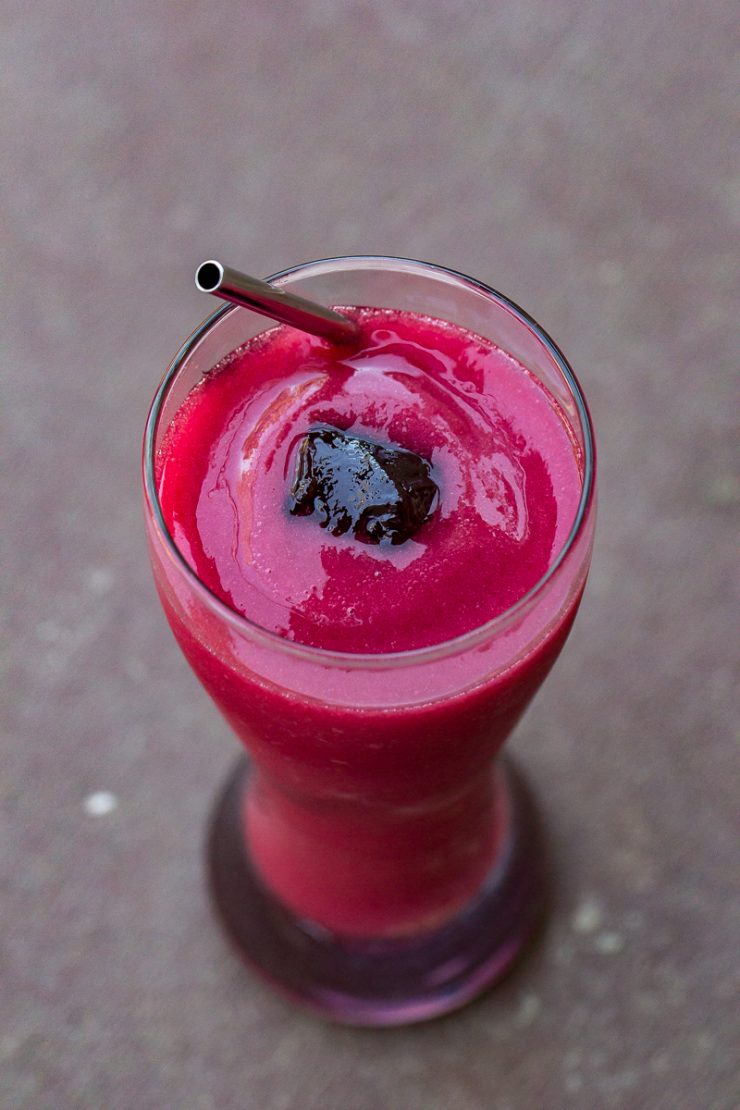 Any other daiquiri or cocktail suggestions?
Rum is one of the best liquors for mixed cocktails, especially the more tropical style drinks. If you want a cocktail that transports you briefly to a sandy beach on a desert island then I have a few suggestions to transport you there.
First, on the subject of berry cocktails, please try this raspberry margarita. It is pretty heavenly and competes with the blackberry jam daiquiri for the most beautiful colored drink.
You might also try some other types of simple syrups as well. Cherry and blueberry syrups can be used just like simple syrup or sour mix.
Another drink I recommend highly is a frozen mojito. This is another Caribbean classic that you can use your homemade sour for!
Make sure to drink responsibly and let me know what you think. Remember, drinks like these go down ever so easily because they are just so tasty!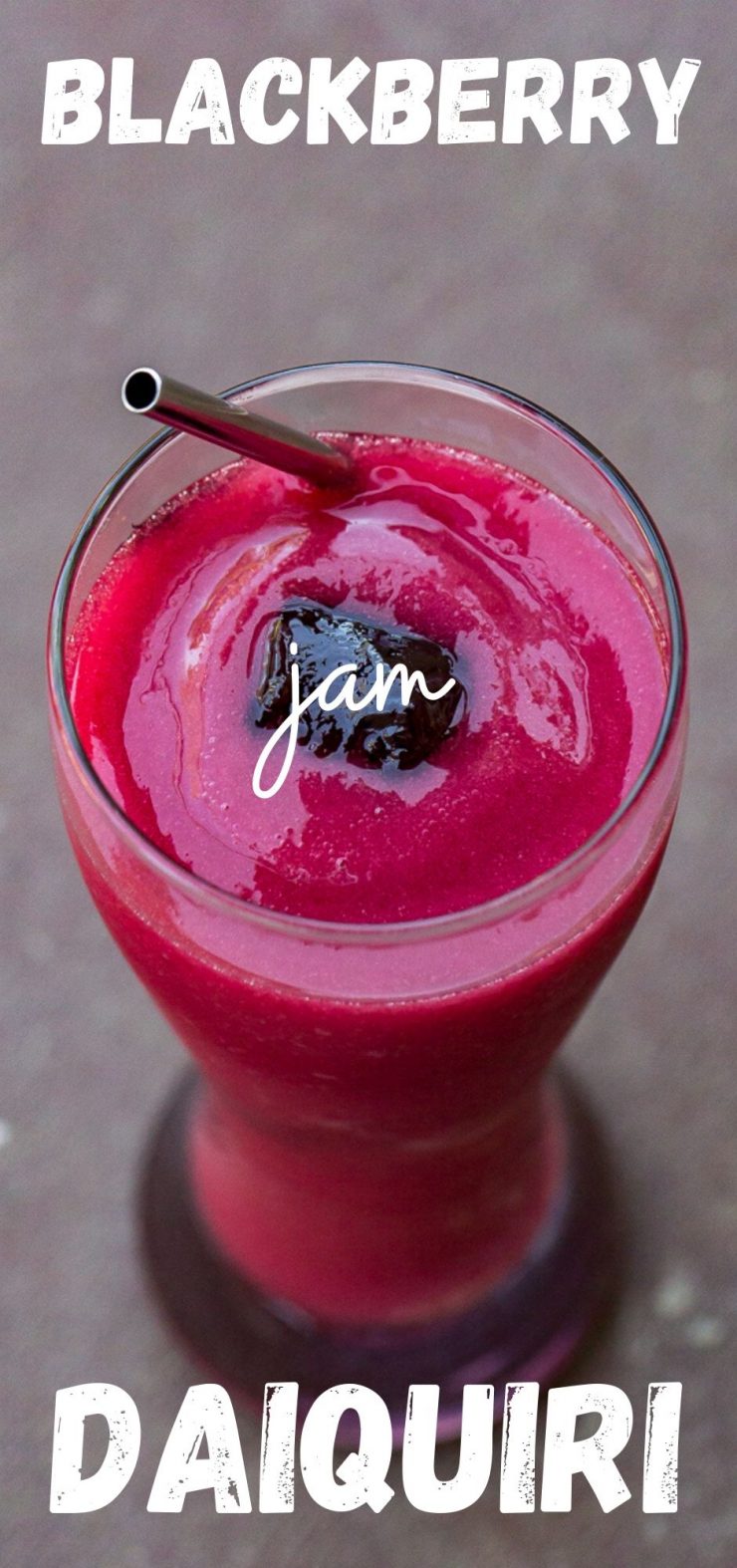 More Cocktails to love!
Yield: 2 cocktails
Blackberry Jam Daiquiri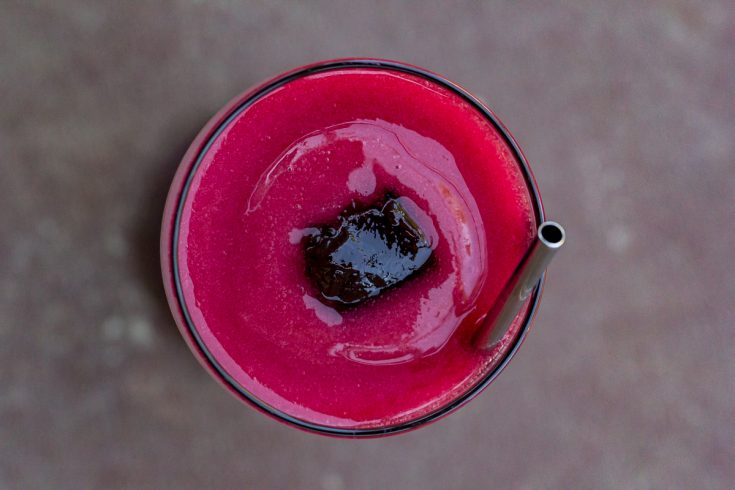 Delicious frozen blackberry jam daiquiri is the perfect drink to cool you off on a hot day. If you don't have fresh berries around, you can easily use jam instead!
Ingredients
2 cups ice
3 ounces light rum
2 ounces lime juice
2 ounces lemon-lime soda
1 tablespoon seedless jam
Instructions
Put all of your ingredients into a blender, and blend!
Nutrition Information:
Yield:
2
Serving Size:
1
Amount Per Serving:
Calories:

144
Total Fat:

0g
Saturated Fat:

0g
Trans Fat:

0g
Unsaturated Fat:

0g
Cholesterol:

0mg
Sodium:

10mg
Carbohydrates:

13g
Fiber:

0g
Sugar:

9g
Protein:

0g
Nutrition data provided here is only an estimate.