If you are any kind of an outdoor cooking enthusiast, you've probably heard of Blackstone Griddles. In this post, you'll find all of my favorite Blackstone Griddle Recipes that have come off of our griddle.
Blackstone Griddles are gas flat-top griddles of various sizes that are one of the most effective ways of cooking so many different things. Just ask 98% of restaurants in the world who cook on flat top griddles. (That's a totally made-up statistic, by the way, but is true of every restaurant that I've ever worked in!)
From eggs and the most epic breakfast to steak, chicken, pork, and more. You can cook almost anything on these versatile grills. They are perfect for camping too!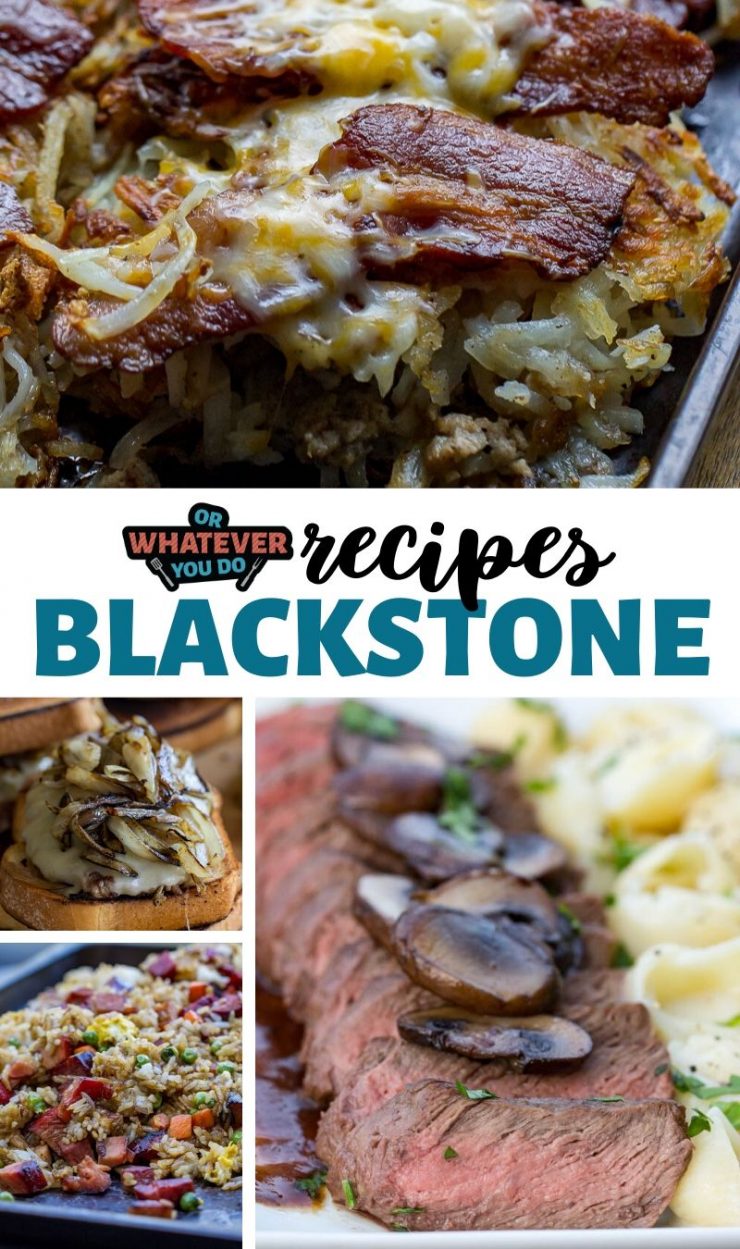 Or Whatever You Do participates in several different affiliate programs. As an Amazon Associate, we earn from qualifying purchases.
Where to buy a Blackstone Griddle
Blackstone Griddles are available at a lot of brick and mortar stores, so finding one in person shouldn't be too big of an issue. I like to order this kind of stuff online, so it winds up delivered right to my door.
There are various sizes depending on who and what you are cooking. I suggest going big if you are wondering. Even if you don't cook for 9 all the time, having more cooking space is never a bad thing.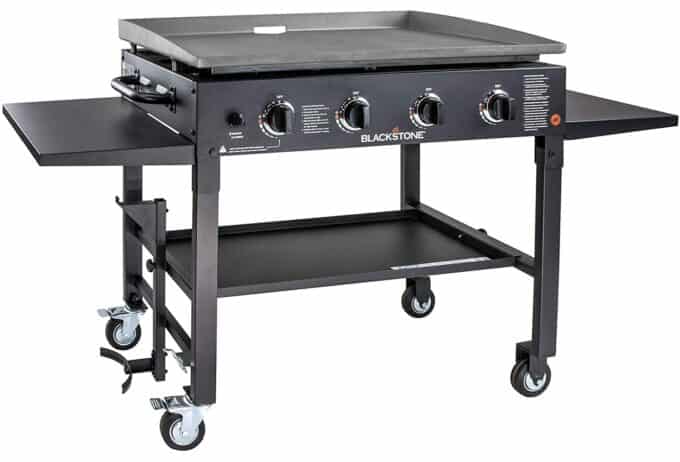 Flat top griddles are so versatile! Make pancakes for an army, or the best hibachi fried rice you've ever had. Reverse sear a steak, whip up some smash burgers, or cook basically anything you could cook in a pan that doesn't require a sauce. You need this!
How to RE-SEASON your Blackstone
Blackstone Griddle Recipes
These recipes are all created to be cooked on our Blackstone Gas Griddle! Everything under the sun from steak, hashbrowns, and fried rice. Come back often and check out my ever-expanding collection of Blackstone Recipes as we fall more in love with this versatile, much-loved piece of grilling equipment.