Spicy Grilled Chicken Wings are going to quickly become your favorite wing. The skin gets perfectly crispy on the grill, and this sauce will rival any you can get at your local wing joint. Skip the frier and get grilling!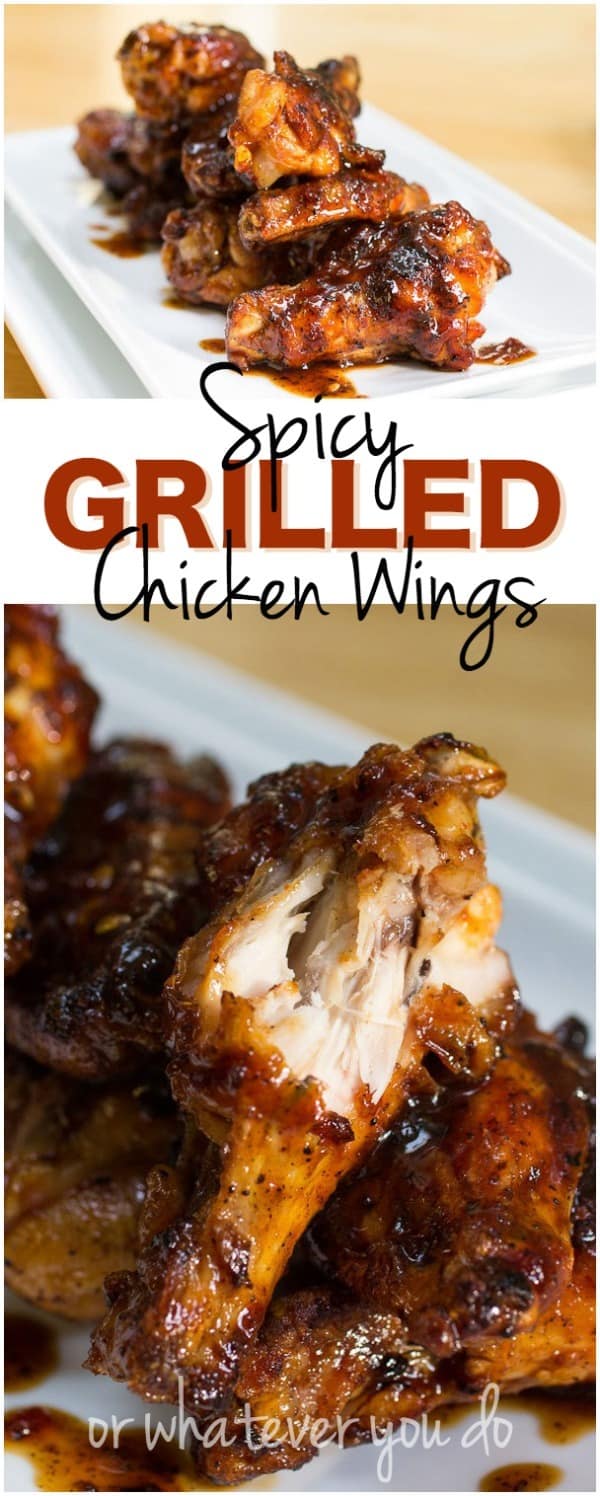 Spicy Grilled Chicken Wings
These wings are probably the best thing that my husband has ever made. He's been making these wings for a number of years now, but I finally got him to write up the recipe for me and took a few pictures before they were inhaled by everyone.
The kids LOVE these. They are a bit spicy, but nothing too crazy. Unless you are ultra-sensitive to any heat, you should be able to handle it. 3/4 of my boys do, and the only one who couldn't hate almost any and all condiments and sauces on his foods. No ketchup on hot dogs even. He makes exceptions for spaghetti sauce, but that's about it.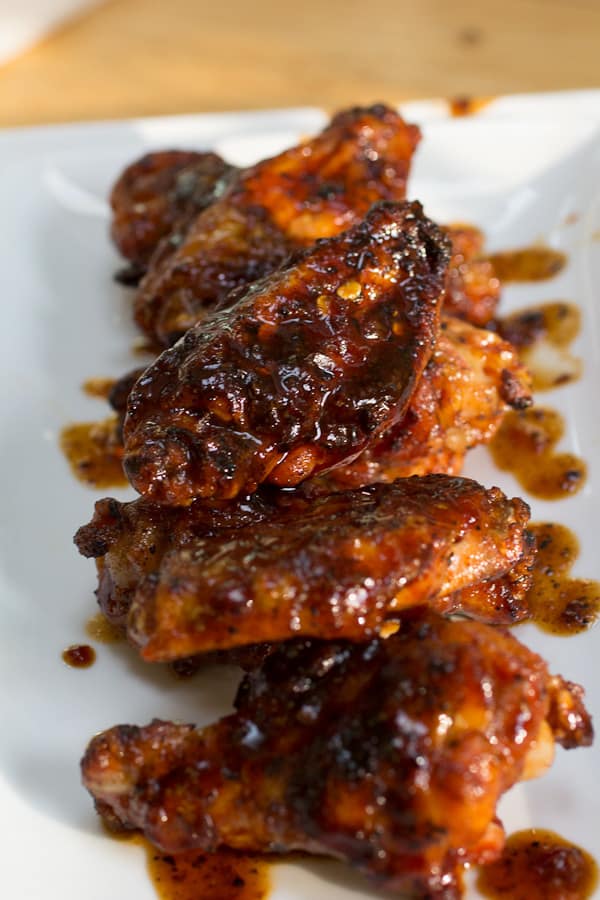 I LOVE chicken wings. Buffalo Wild Wings was one of my very favorite places back when I lived near several of them in Minnesota. What I don't like though, is having to fry the wings in order to get that crispy, delicious skin.
Jeremiah solved that by grilling the wings to perfection and then coming up with his very own sauce blend that will rival ANY that BW3's can put out there, by FAR.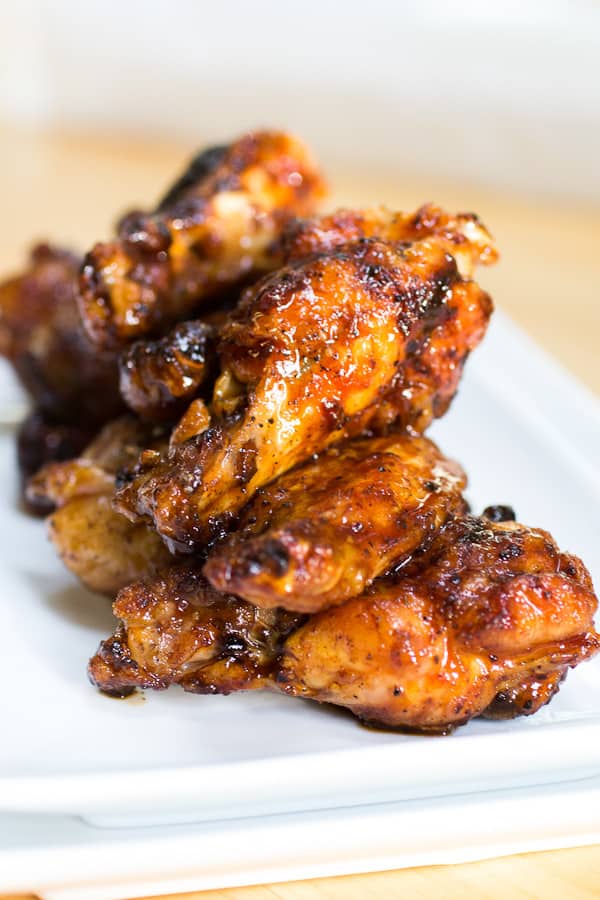 Separate the joints of the wings, throw out the end portion, and then season the wings liberally with the spice rub.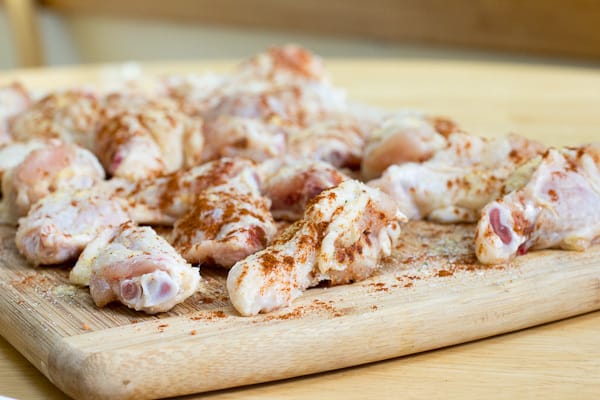 Place on your grill over medium heat, and turn the wings often to ensure even cooking without scorching.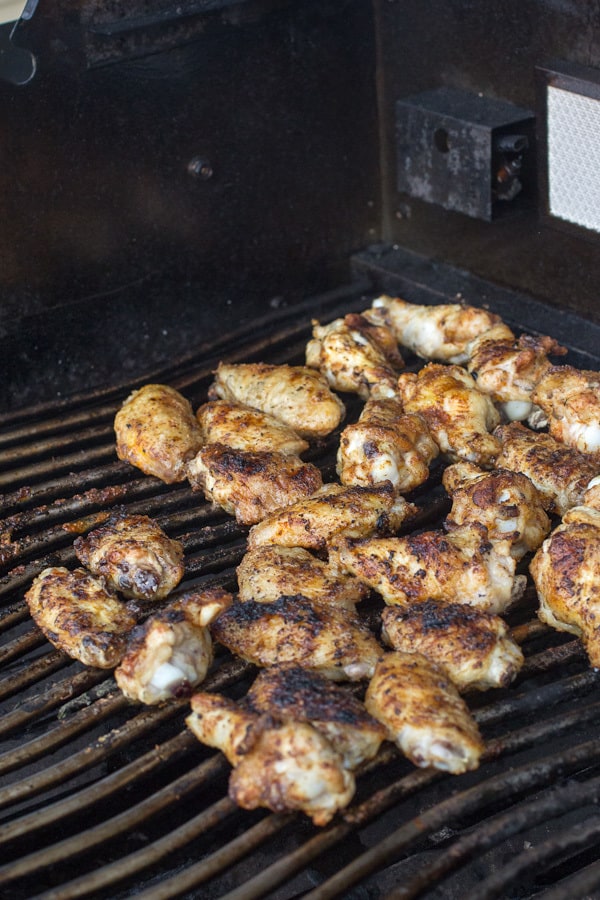 While the wings are grilling, mix together all of the sauce ingredients. Toss the wings with the sauce and serve immediately, and with lots of napkins.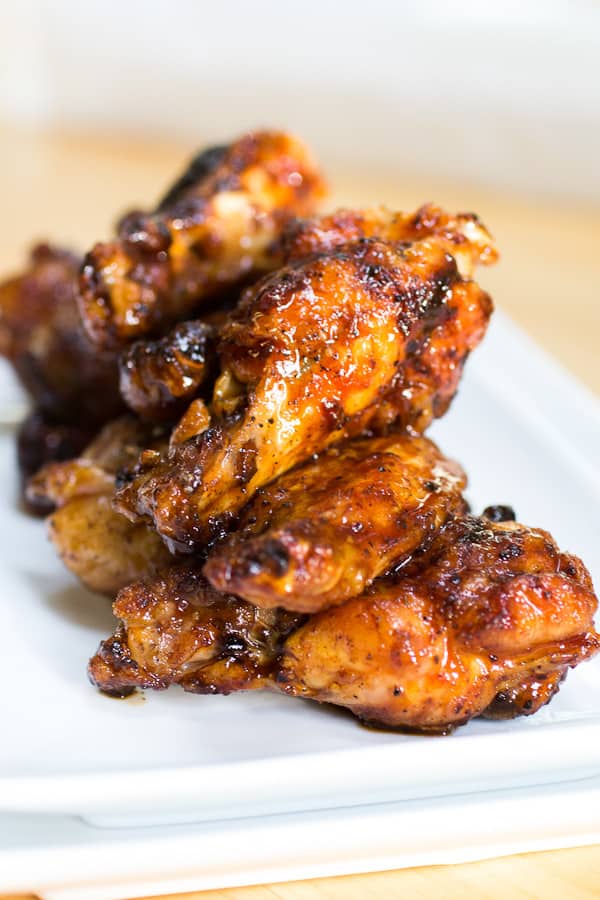 Don't underestimate the number of wings you will need, because people go a little crazy with these.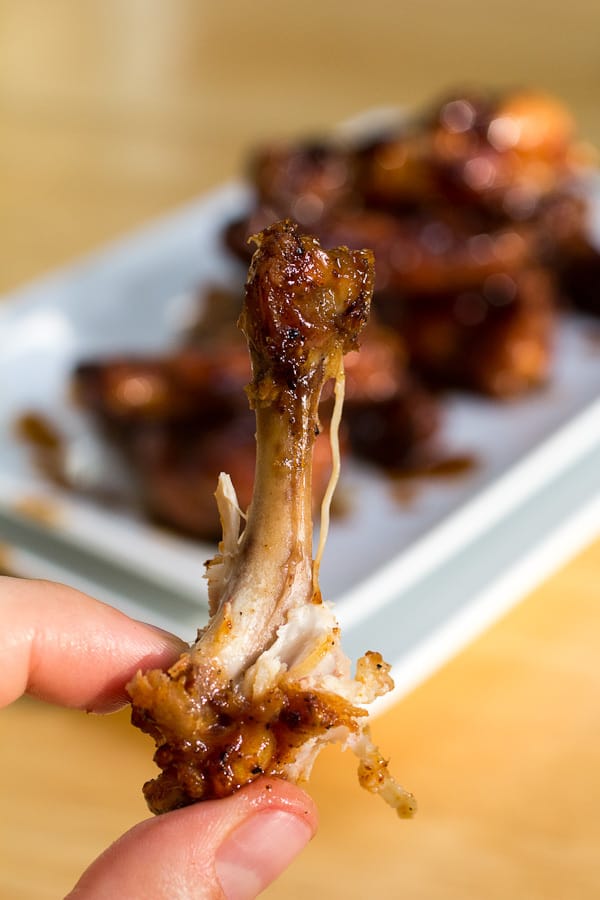 The General Tso's Sauce we use looks like this.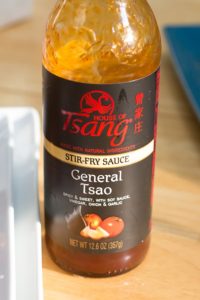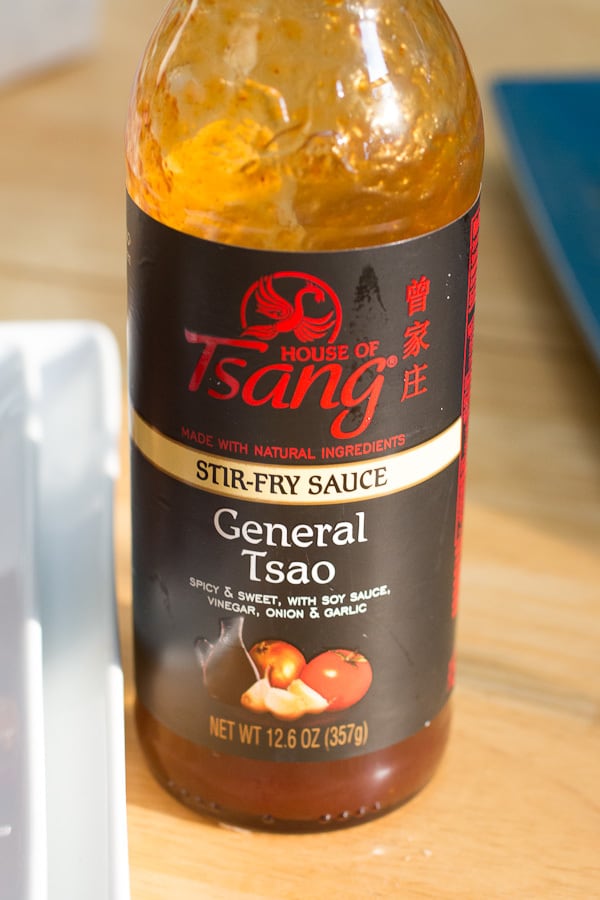 I've seen it at Wal-mart, Fred Meyer, and several major grocers in the Midwest. If you have trouble finding it, you can order it from wal-mart online. (That is NOT even an affiliate link. Just a regular link to get you this deliciousness in your hands that much sooner.)
Yield: 4 servings
Spicy Grilled Chicken Wings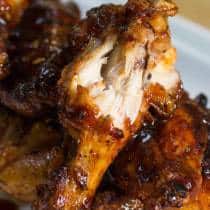 My favorite wing sauce, ever, and the best way to grill wings.
Ingredients
3-4 pounds fresh chicken wings
2 teaspoons Johnny's Seasoning Salt
1 1/2 teaspoons paprika
1 1/2 teaspoons onion powder
1 1/2 teaspoons garlic salt
Sauce:
1/2 cup House of Tsang General Tsao Sauce
1/2 cup soy sauce
2 teaspoons sriracha
1/4 teaspoon fresh ginger
Instructions
Separate wing sections and discard wingtip. Combine dry rub ingredients, and sprinkle evenly over wings.
Preheat grill to medium (about 375-400°) and place wings over heat turning frequently. Cook for 30-45 minutes, or until they reach a minimum internal temperature of 165 degrees, and the skin is crispy.
Remove from grill, and combine sauce ingredients. Toss wings in sauce, and serve immediately.
Nutrition Information:
Yield:
6
Serving Size:
1
Amount Per Serving:
Calories:

1078
Total Fat:

74g
Saturated Fat:

26g
Trans Fat:

1g
Unsaturated Fat:

41g
Cholesterol:

248mg
Sodium:

4159mg
Carbohydrates:

47g
Fiber:

2g
Sugar:

13g
Protein:

54g
Nutrition data provided here is only an estimate.