Up until this year, I didn't even think I LIKED buffalo sauce. It was one of those strange hold-overs from my ultra-picky days of old. When I realized this week that not only could you make your OWN buffalo sauce, but you could also add amazing things like smoked bloody mary mix to it? OH yeah. You get this Bloody Mary Buffalo Sauce. You're welcome.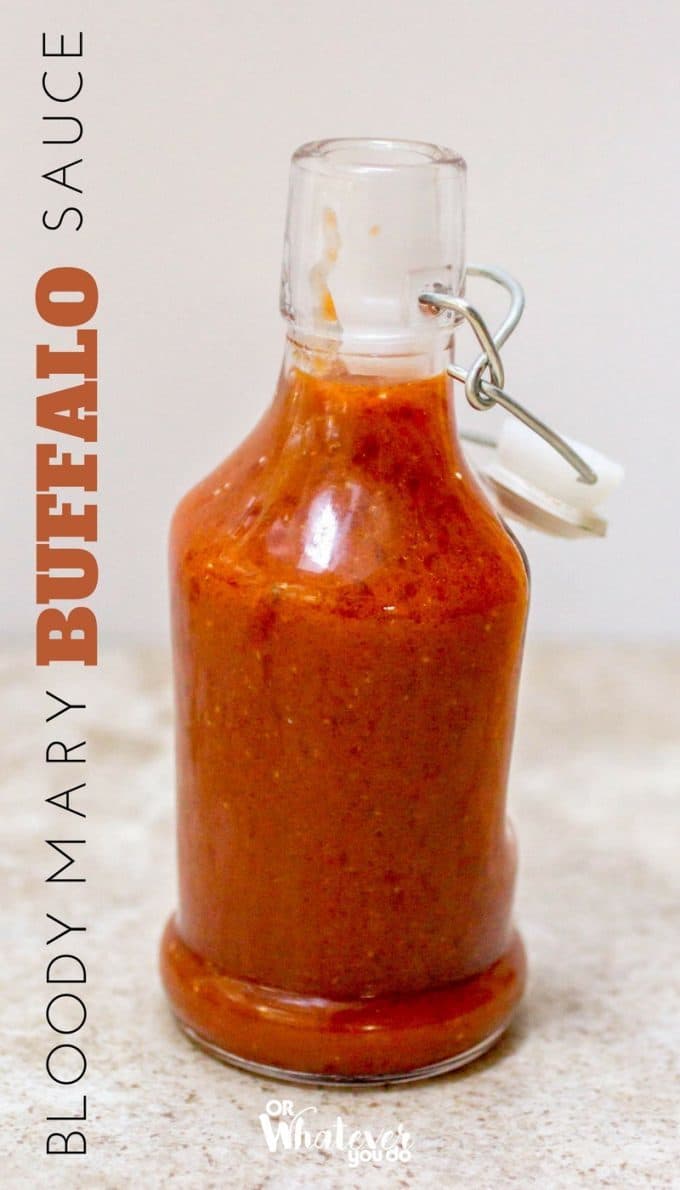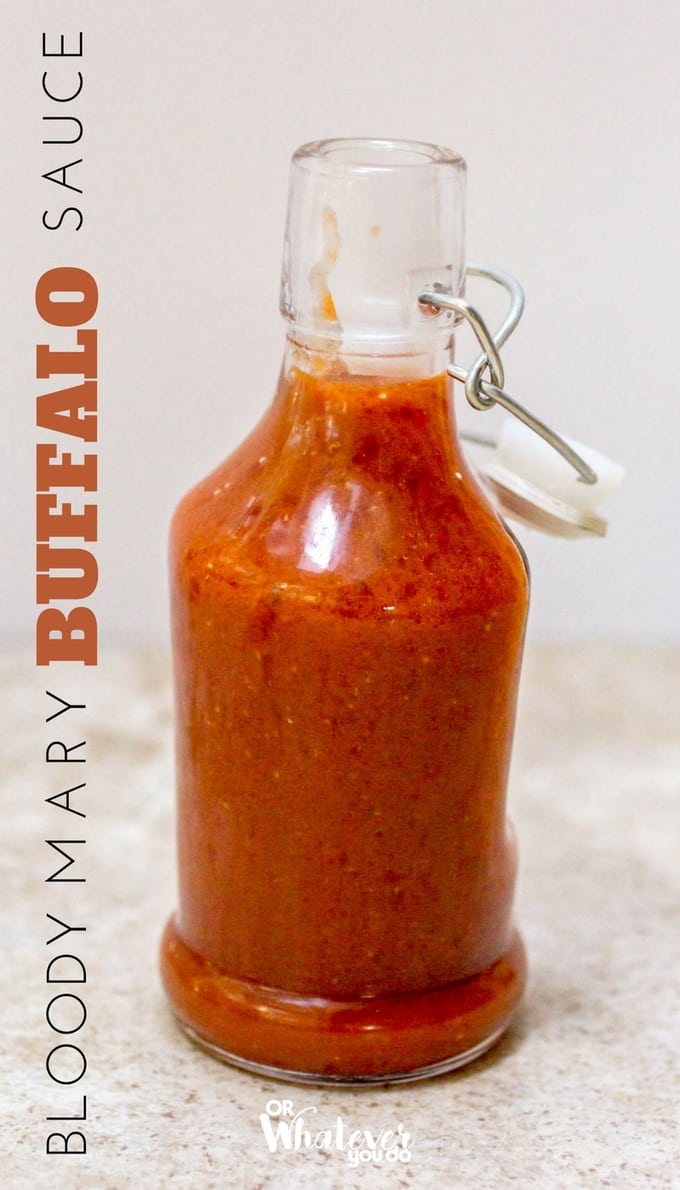 Bloody Mary Buffalo Sauce
I know, I know. This sounds a little weird at first – but trust me here. The end result is worth it. It adds such a great depth of flavor to the buffalo sauce, and tames down the spicy slightly so it isn't quite so intense. If you are looking for a more traditional flavor, I've got a Cholula Buffalo Sauce recipe here that's fabulous as well.
I used this awesome Traeger Smoked Bloody Mary mix, and I'd highly recommend this to you as well! If you can't find it locally, you can use another version of bloody mary mix, but be aware. This mix is intended to be a 50/50 mix for an actual bloody mary. If you use a substitute, make sure it is about the same strength before using.
Alternately, you can just skip the bloody mary mix completely and replace it with more hot sauce for a traditional buffalo sauce.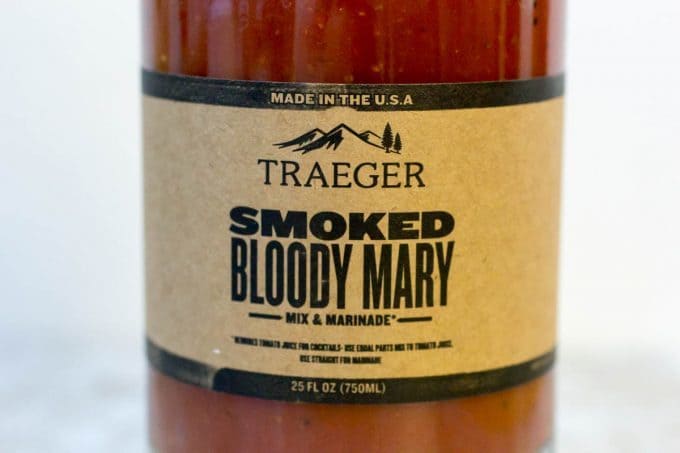 You can use any of your favorite hot sauces for this, but I chose a local variety that is made down in Portland by the Portland Pepper Sauce Company.
This sauce would be perfect on these awesome Traeger Grilled Chicken Wings!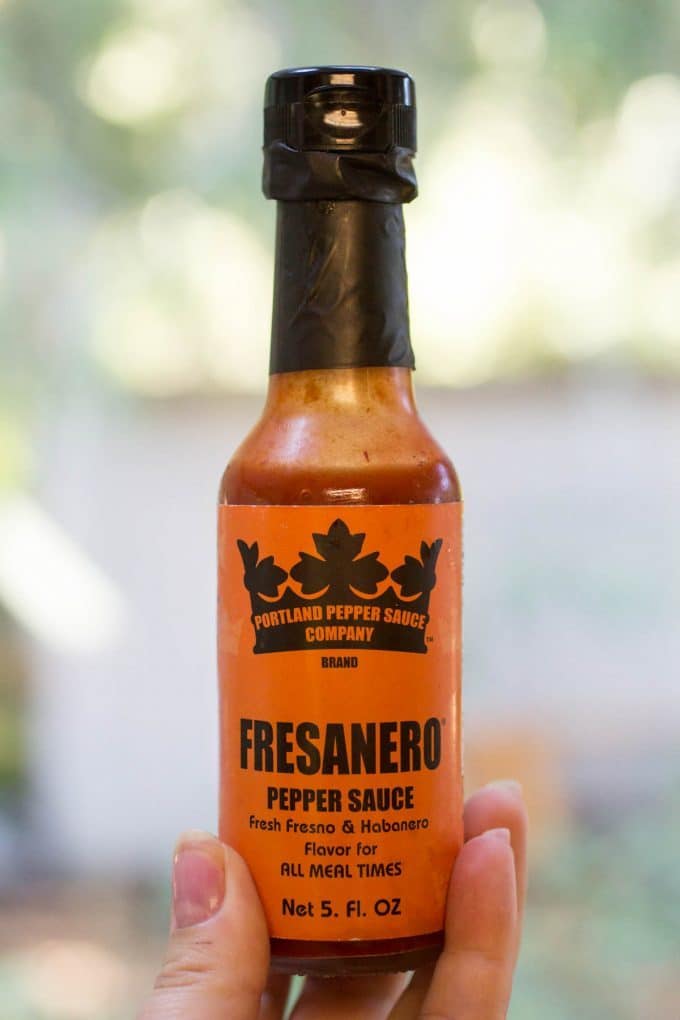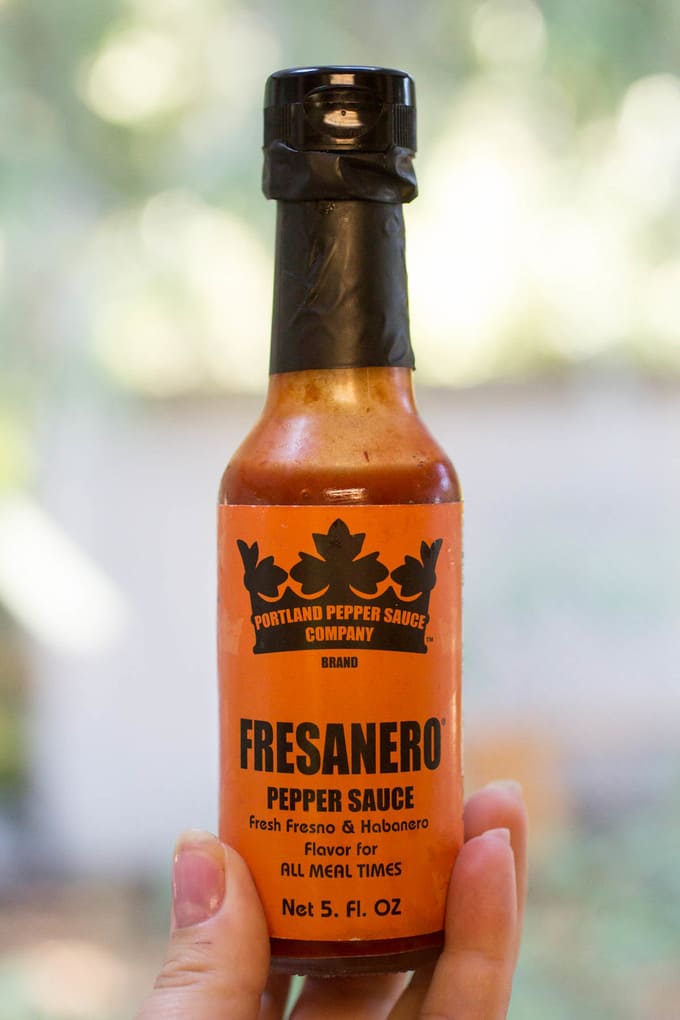 How spicy this ends up depends entirely on how spicy your hot sauce is, so buyer beware! Or be brave. Whatever you like, really, but don't say I didn't warn you.
If you want to make a meal out of some awesome buffalo wings, try making some of this creamy tuna pasta salad to tone down the spice a bit!
Yield: 8
Bloody Mary Buffalo Sauce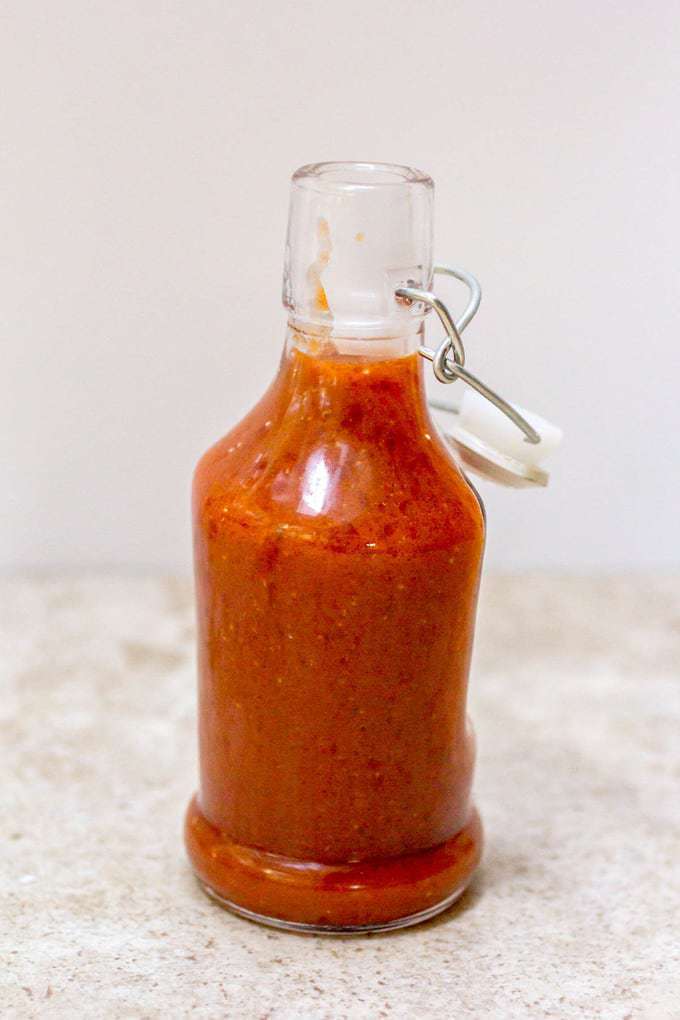 Bloody Mary Buffalo sauce is spicy and delicious, with a unique tang that only a great bloody mary mix can add. You're going to love this twist on a classic favorite.
Ingredients
1/3 cup hot sauce
1/3 cup 2x strength bloody mary mix
1/2 cup butter
2 tablespoons white vinegar
3-4 dashes Worchestershire sauce
1/4 teaspoon cayenne pepper
1/4 teaspoon garlic powder
Instructions
Combine all ingredients in a small sauce pan, and heat over medium-low heat, stirring frequently until the mixture is bubbling.
Whisk together until the butter is incorporated, and toss immediately with hot wings!
Nutrition Information:
Amount Per Serving:
Calories:

104
Saturated Fat:

7g
Cholesterol:

30mg
Sodium:

365mg