From a savory beef pot pie to a French dip in the slow cooker, I have gathered a list of recipes that are great for using leftover roast beef. Change up your meal plan and create a whole new meal out of your leftover roast.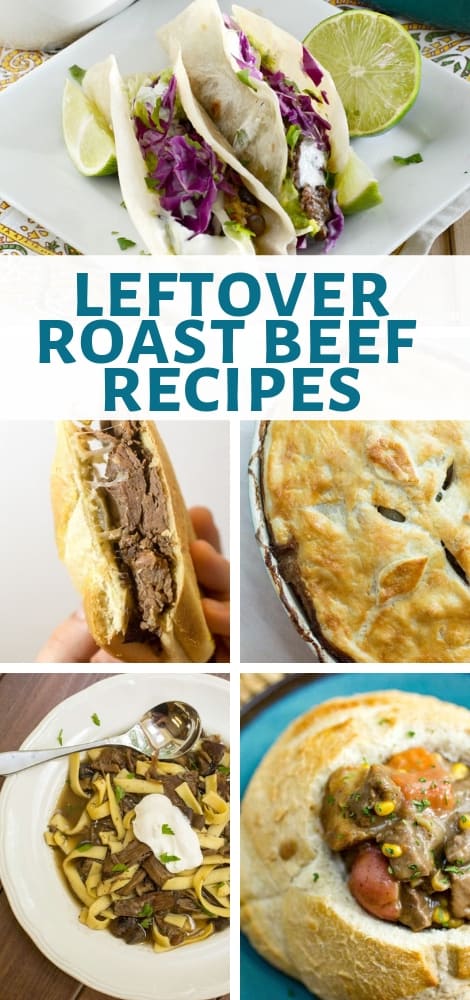 Creative Ways To Use Leftover Roast Beef
Upgrade your leftovers so that the entire family gobbles it right up without realizing this was last night's pot roast! Check out these tasty recipes below, and try a few out the next time you have some leftover roast or steak sitting in your fridge.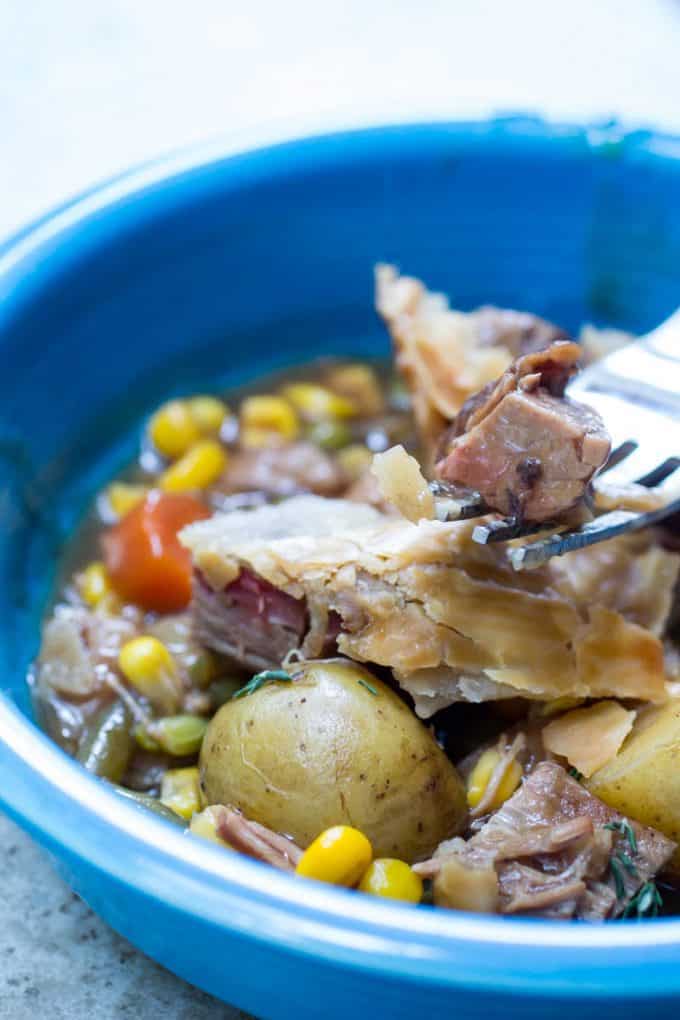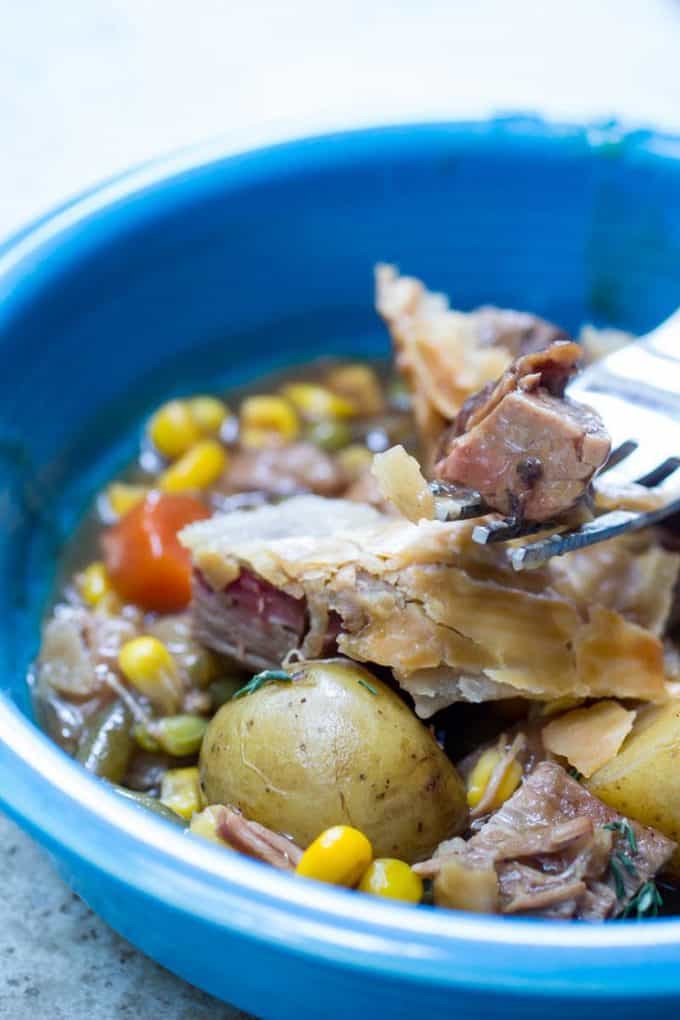 by Or Whatever You Do
This pot pie is loaded with veggies, a thick and creamy sauce, and a perfect light and flaky crust to top it off. Not only is this a hearty dish but also a great way to work in extra vegetables into your diet. The beef sauce adds so much flavor to the dish.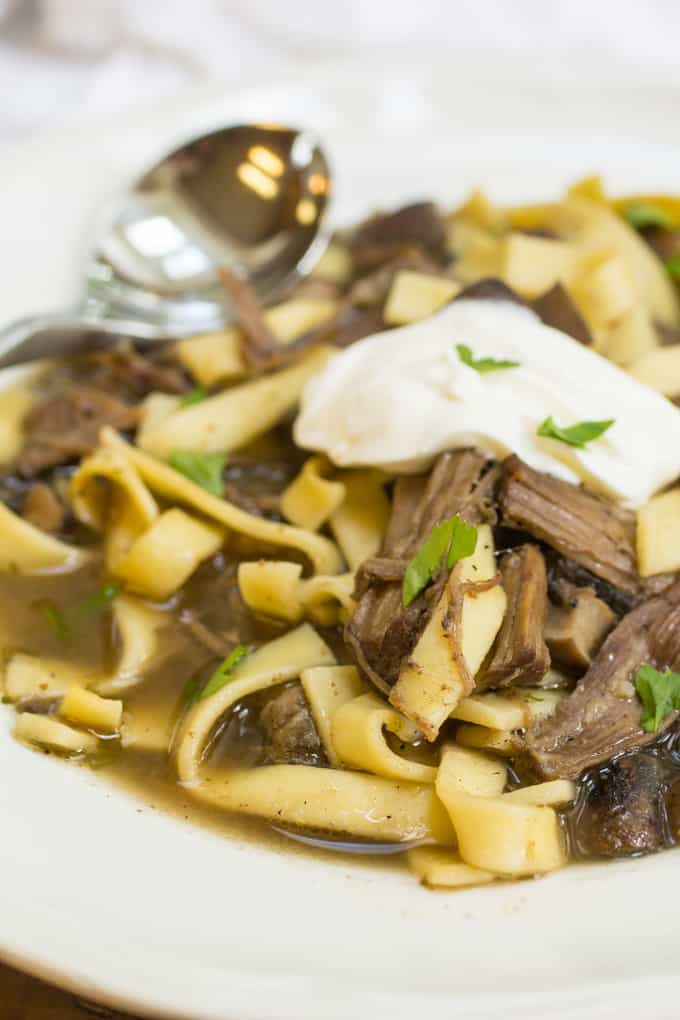 by Or Whatever You Do
Skip the classic stroganoff recipe and make a soup with your roast. Crimini mushrooms, homemade egg noodles, beef broth and tender roast.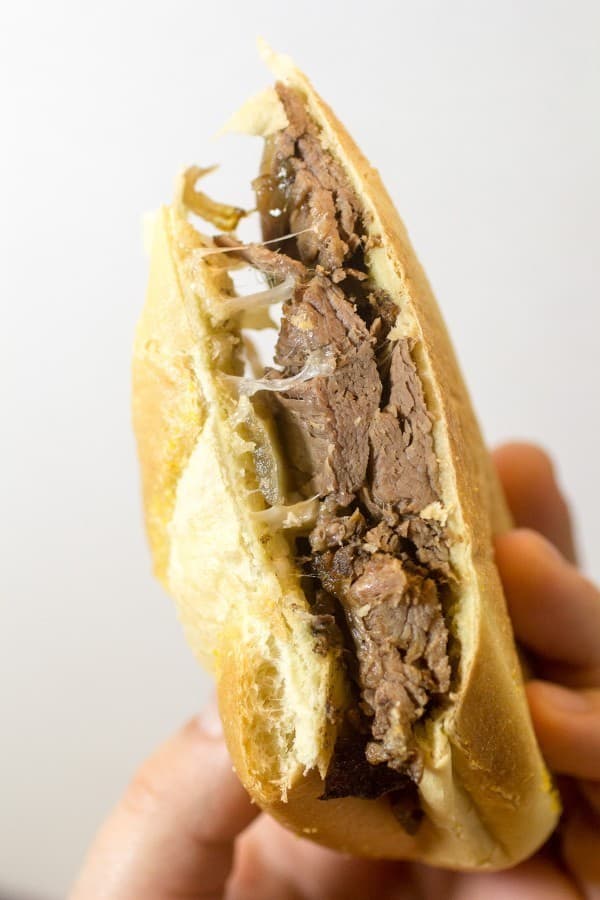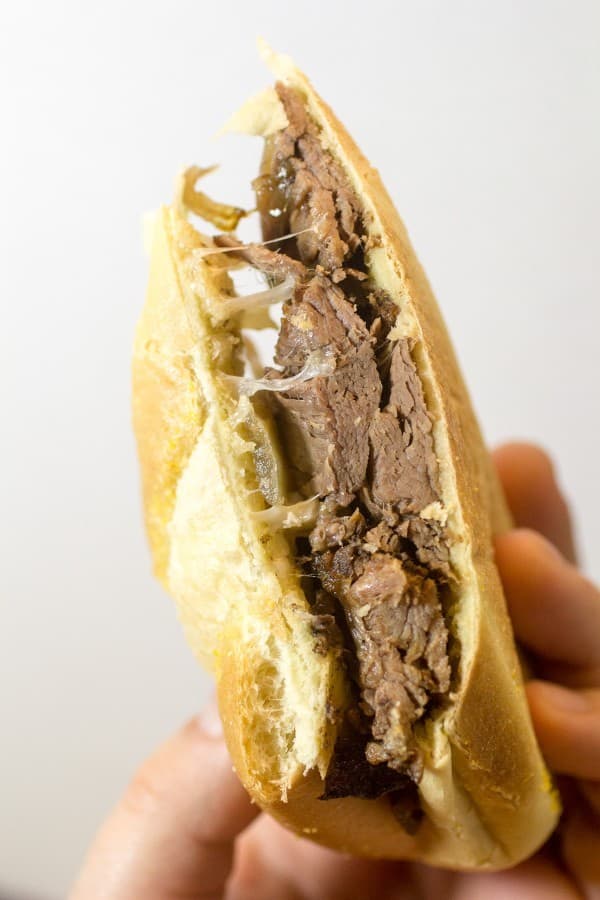 by Or Whatever You Do
French dip sandwiches are truly a breeze to make. I love having these sandwiches ready to be served up for a quick weeknight meal. You just add in some peppers and onions, serve on some hoagies and create an au jus sauce for dipping if you want.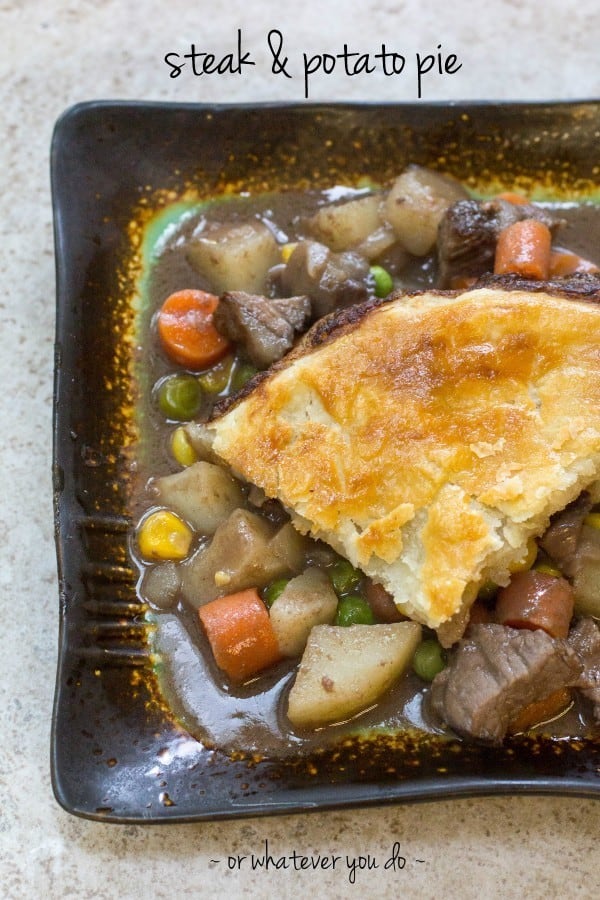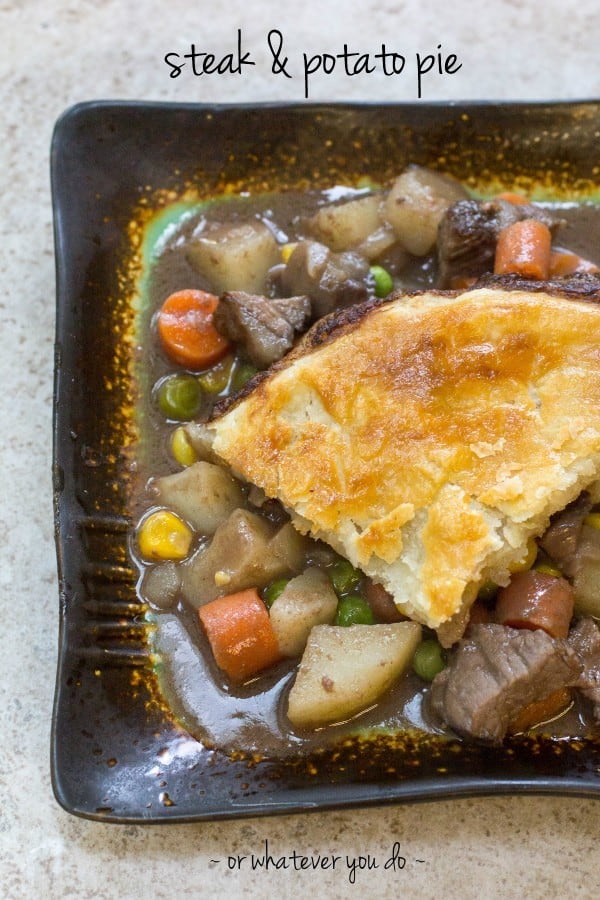 by Or Whatever You Do
If you consider yourself a steak and potato type of person, give this recipe a try. You have diced potatoes, roast, mixed vegetables and topped with a crust that melts in your mouth.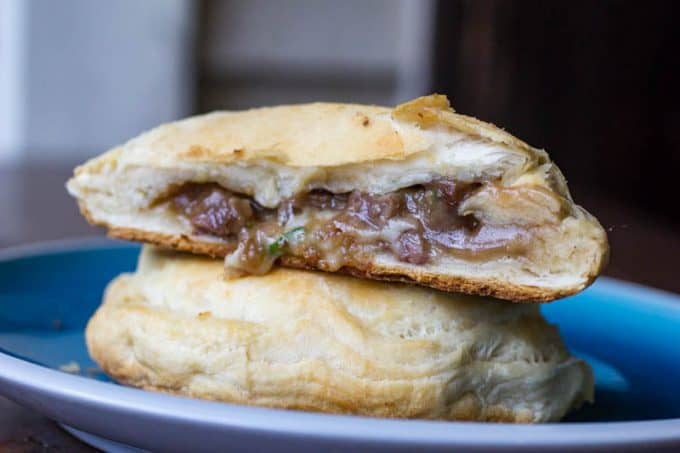 by Or Whatever You Do
These pockets are perfect to grab and munch on them for little or big hands. Loads of protein, tender mushrooms, and cheese for the perfect hand pie. Beef pockets are also great for lunches the next day.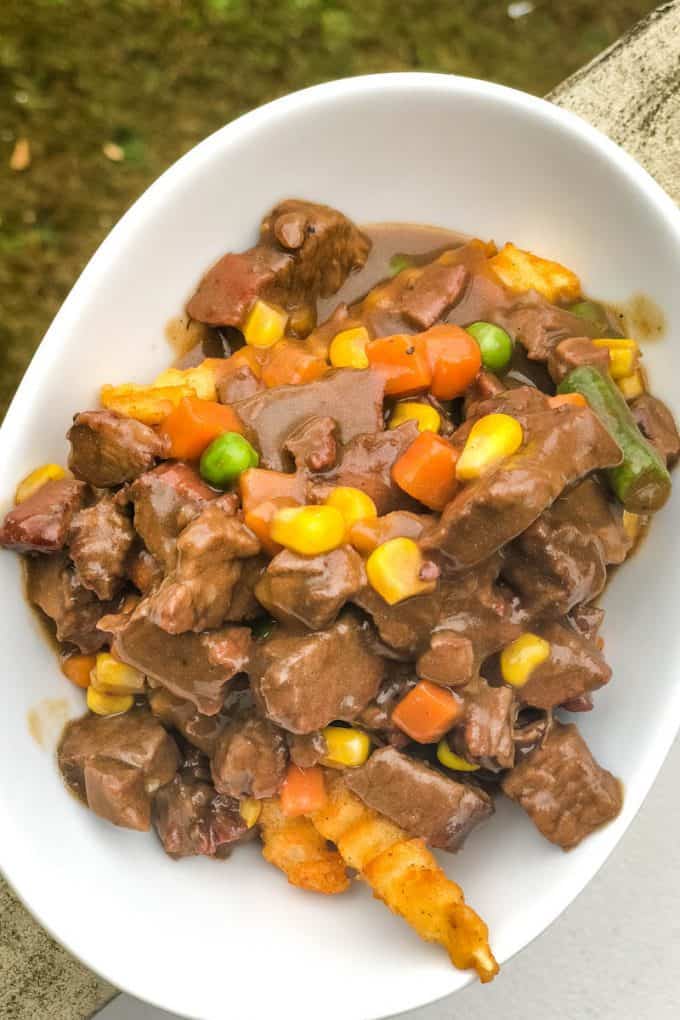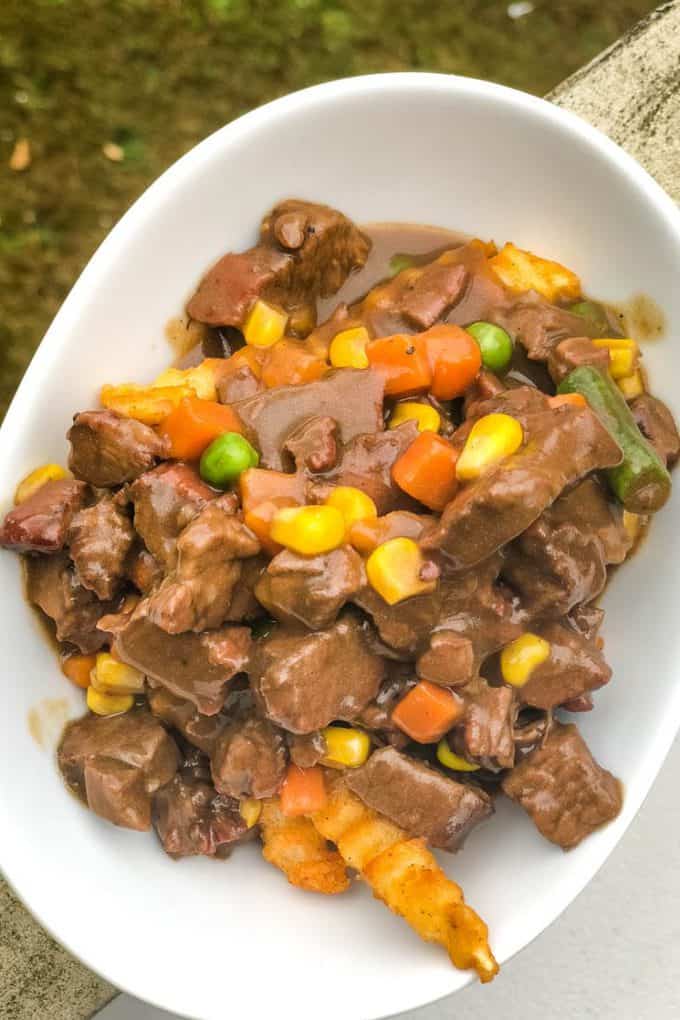 by Or Whatever You Do
Grab some tender and crispy fries and load on some thick and tender roast that is loaded with mixed veggies. This is a creative way to eat loaded fries in a sense.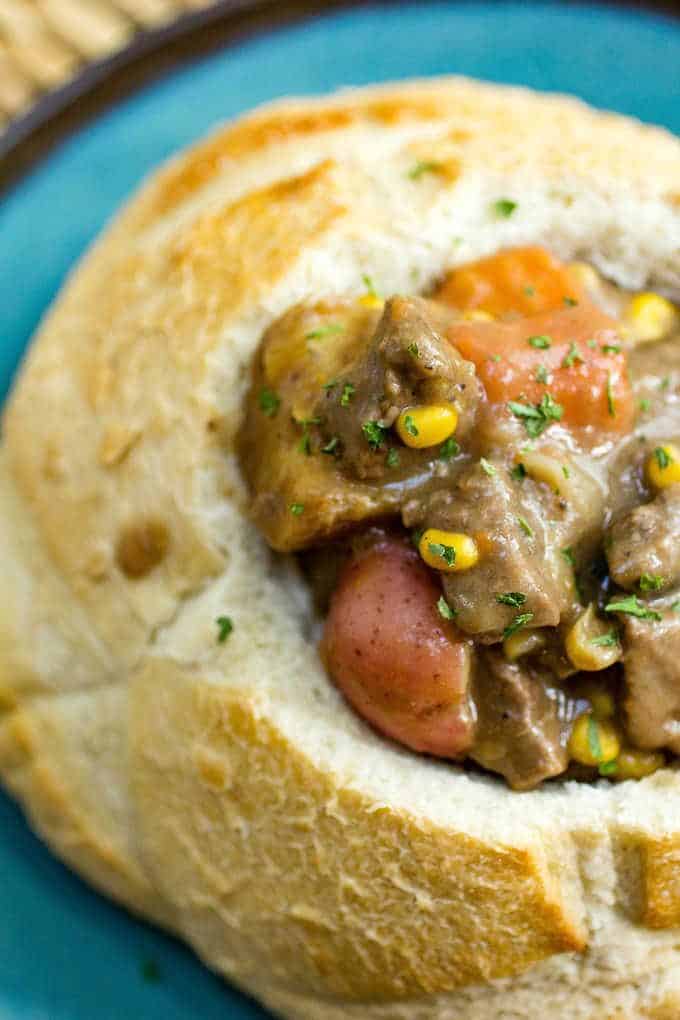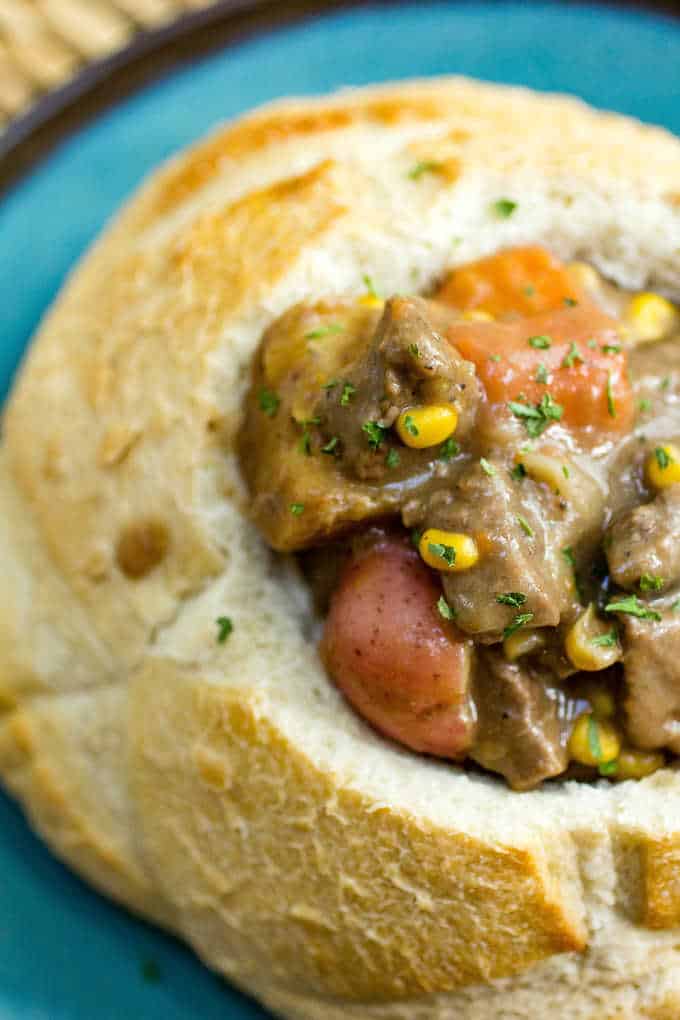 by Or Whatever You Do
Make an easy beef stew sourdough bowl for your family. It is different than serving with a side of crackers, and you can dip the bread into the sauce as you eat this hearty stew.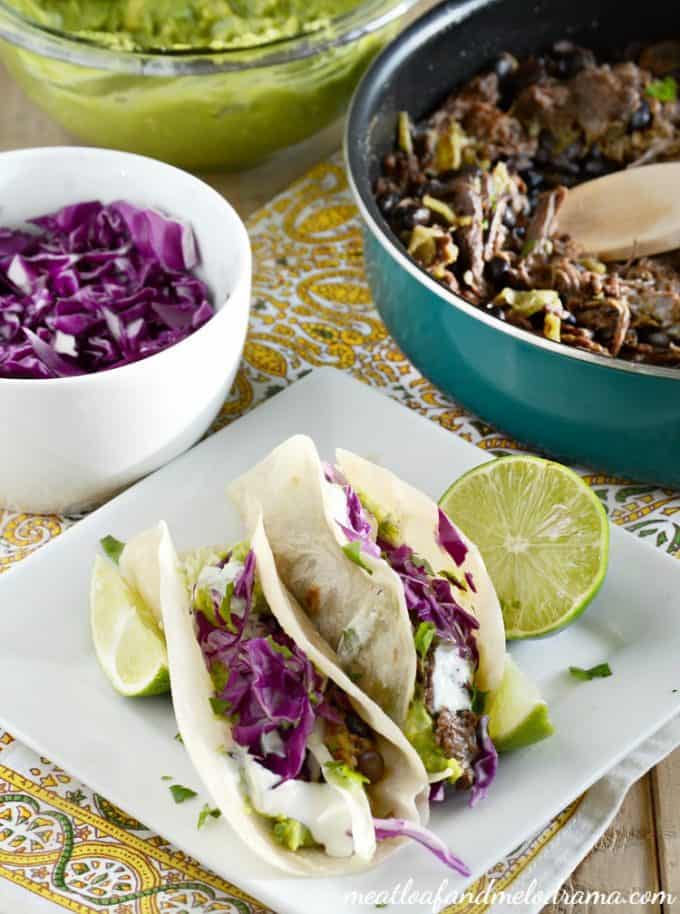 Change up your Taco Tuesday this week. Here is a super easy recipe that allows you to drop in the crockpot and leave it to cook as you carry on your day. Serve with some soft shells or hard shell tacos.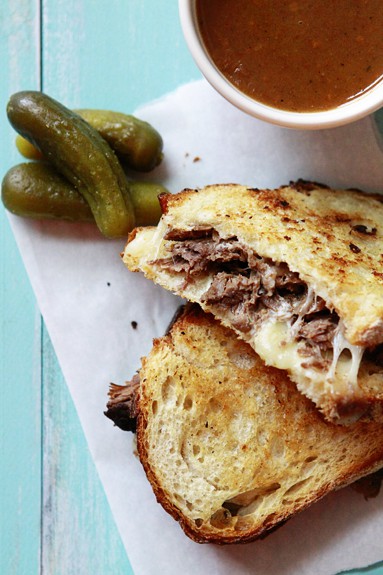 Panini's offer that tender meat sauce center with a crispy bread outside. This is a really easy recipe as well, which makes it great for a busy weeknight meal.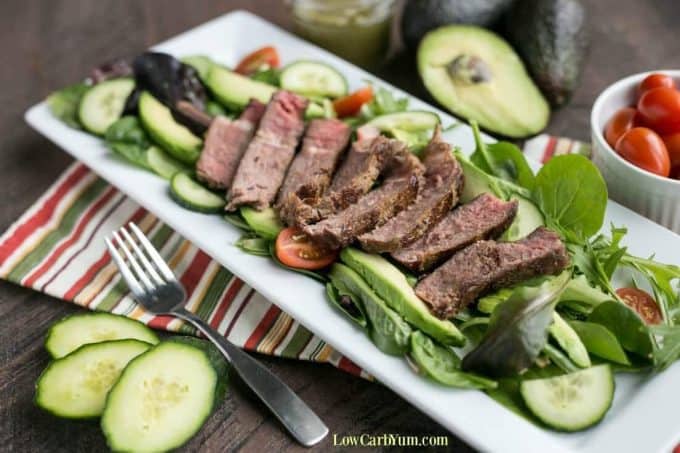 by Low Carb Yum
This recipe is a bit of a lighter route to using up your beef. You get tender roast over a bed of greens, crisp veggies and an out of this world avocado dressing.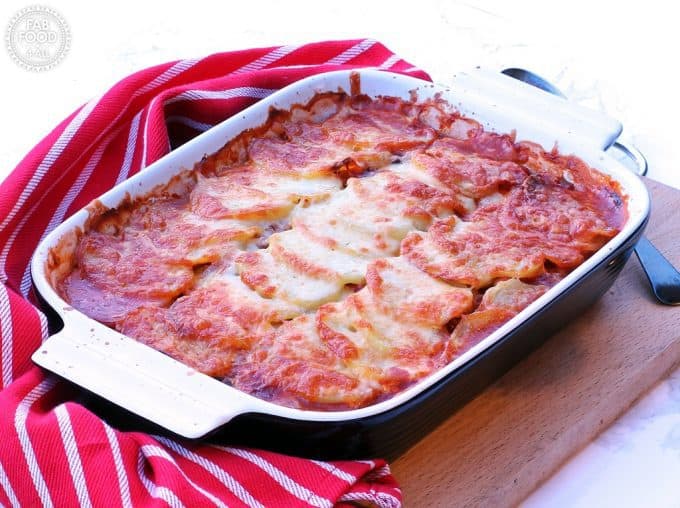 Monday Pie stands out from the other recipes. Tender beef, beans, sliced potatoes and more come together to create a pie that will fill you up and fuel you. This recipe reminds me of what you would make to empty out your fridge at the end of the week.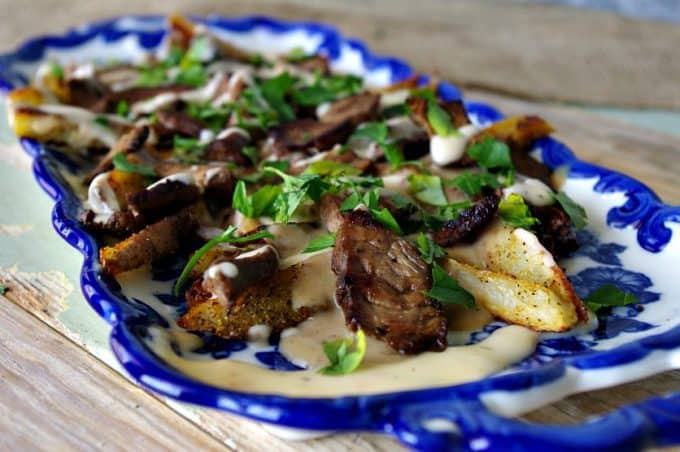 Poutine or gravy fries, call it what you will. Loaded french fries with a gravy, cheese sauce and tons of beef for one epic recipe that will satisfy every single family member.

I can't get enough of taquitos and this recipe is so simple to make for that homemade taquito to serve up for a Tex-Mex dish. Pair with your favorite dipping sauces and some Mexican rice.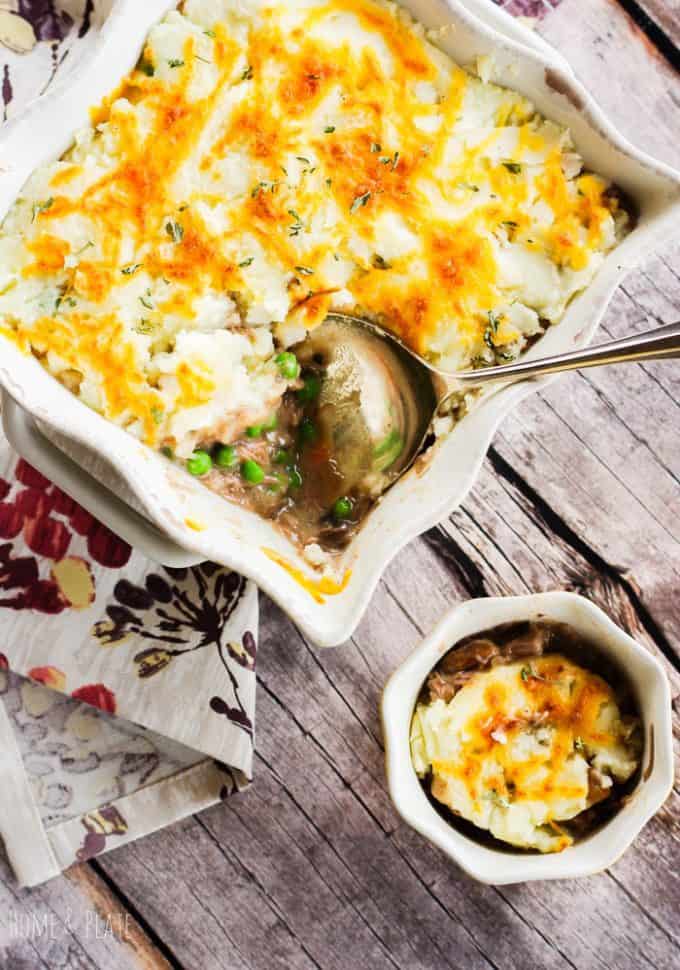 A traditional British dish that is such a comfort food. You have a rost based filling topped with mashed potatoes and baked to add a layer of crunch to the top of this pie (aka casserole).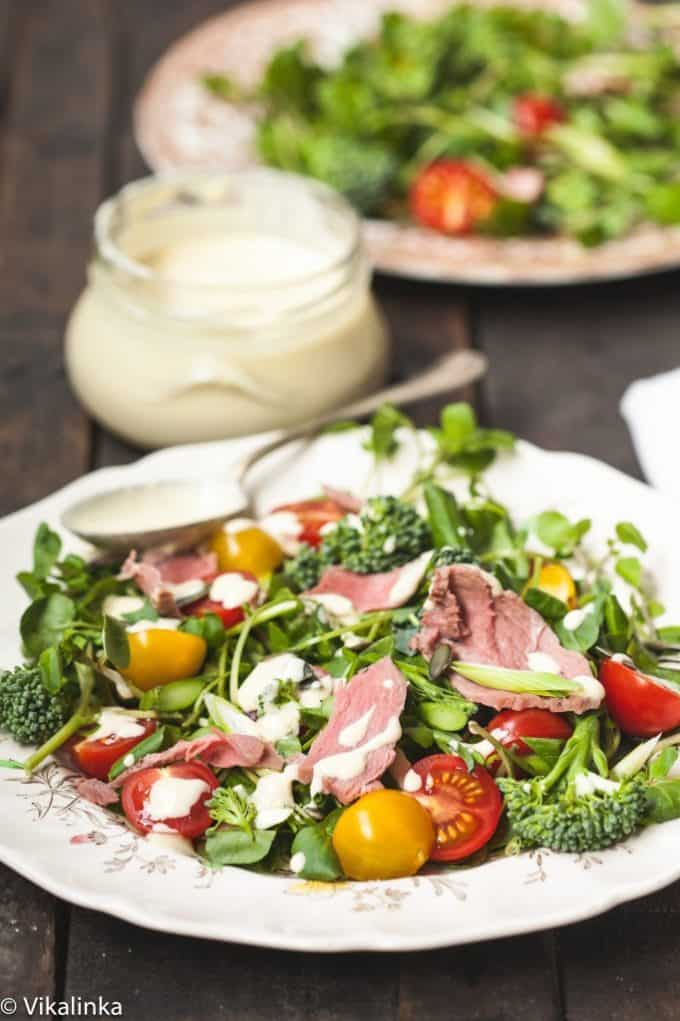 by Vikalinka
This salad packs some spice from the horseradish dressing. You have the crisp salad with a punch of heat perfect for a lunch for you and your spouse.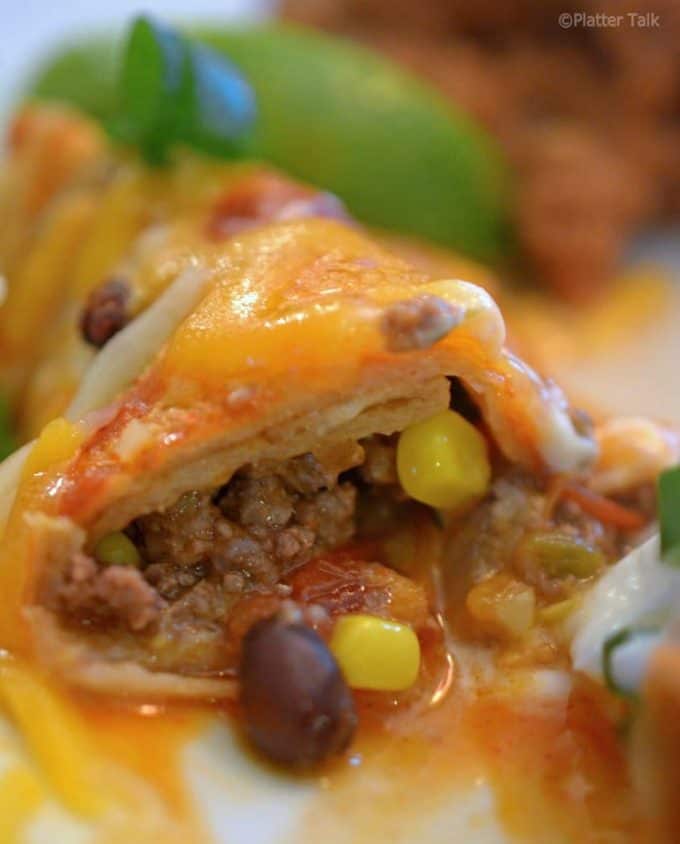 by Platter Talk
Another Tex-Mex dish that is always a home run. Roast makes a great filling for enchiladas, and top with your favorite enchilada toppings. We love sour cream, cilantro, and tomatoes.
What is your go-to way to use up leftover roast?