This fresh fettuccine with herbs is wonderfully tender, relatively easy to whip up, and is full of fresh herb flavor.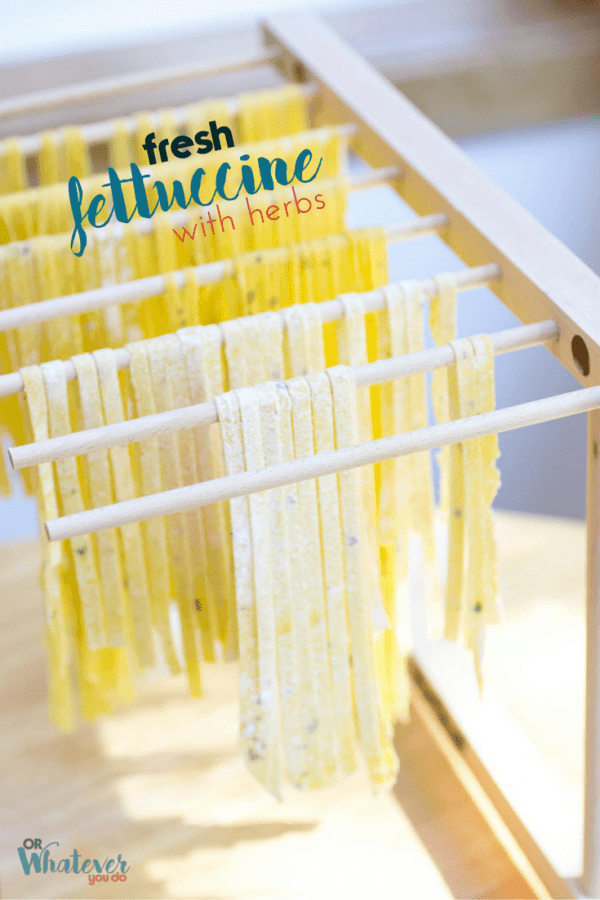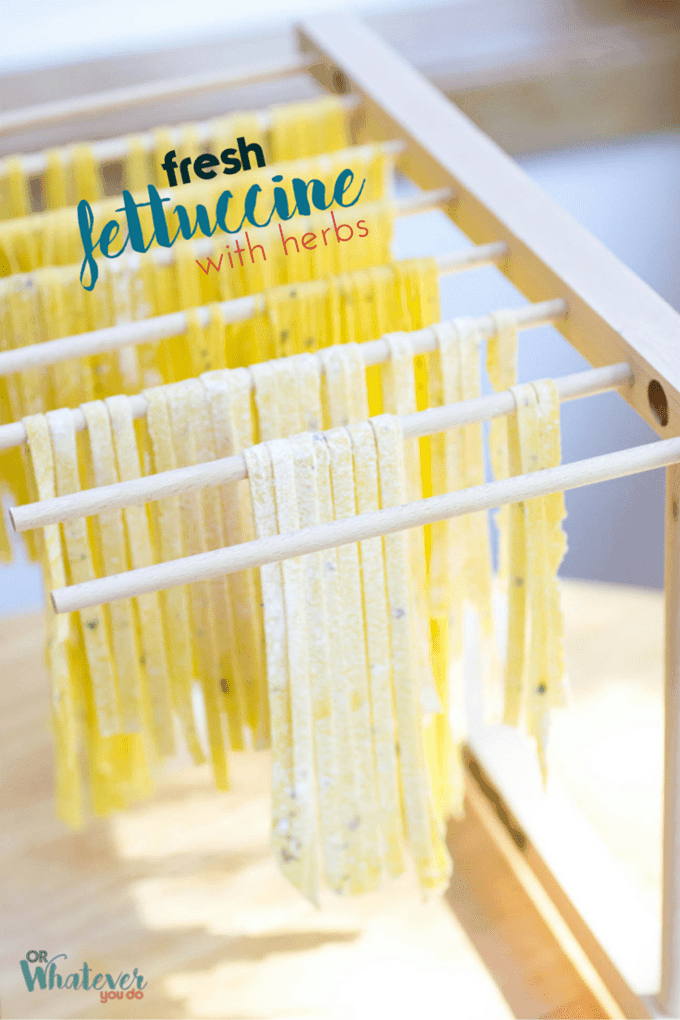 Fresh pasta is such a treat. I've made homemade egg noodles for a long time for my soup, but hadn't really ventured into real pasta making until my husband brought me a pasta machine a few months ago.
This thing. This thing is AMAZING. (Click on the picture to take you to Amazon for the machine that I recommend.)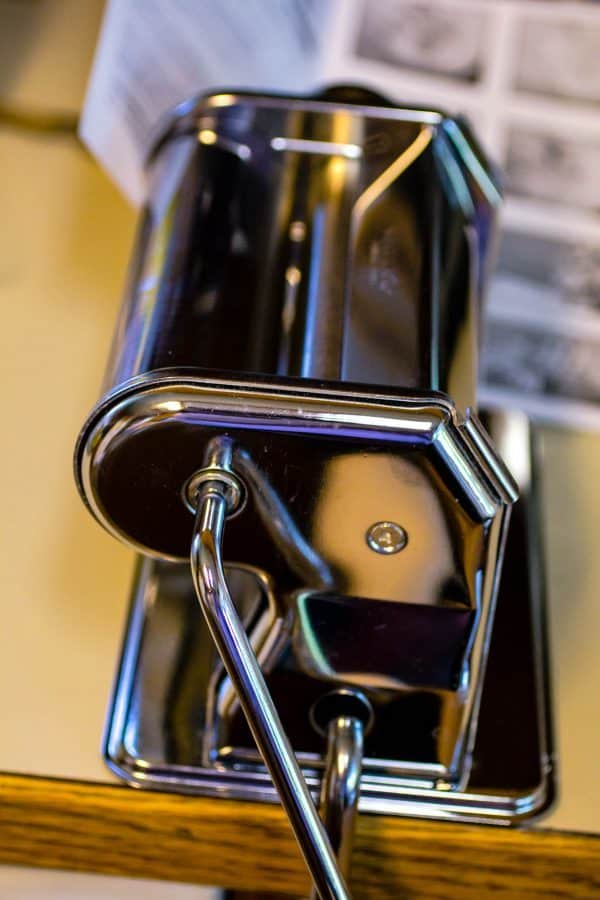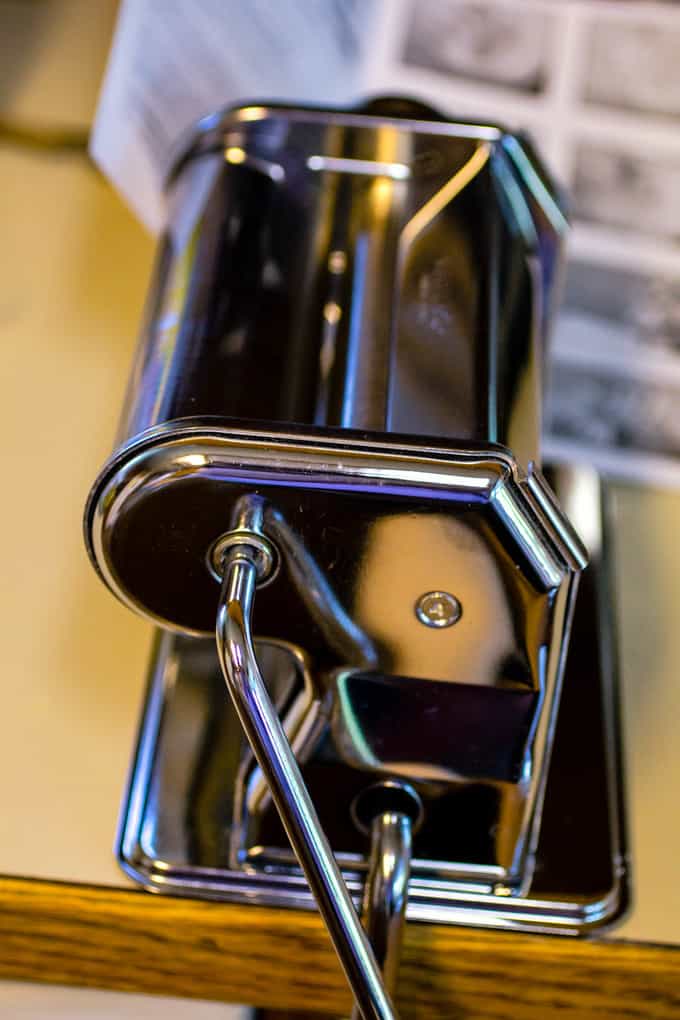 Not only is it beautiful though, it is also ultra functional.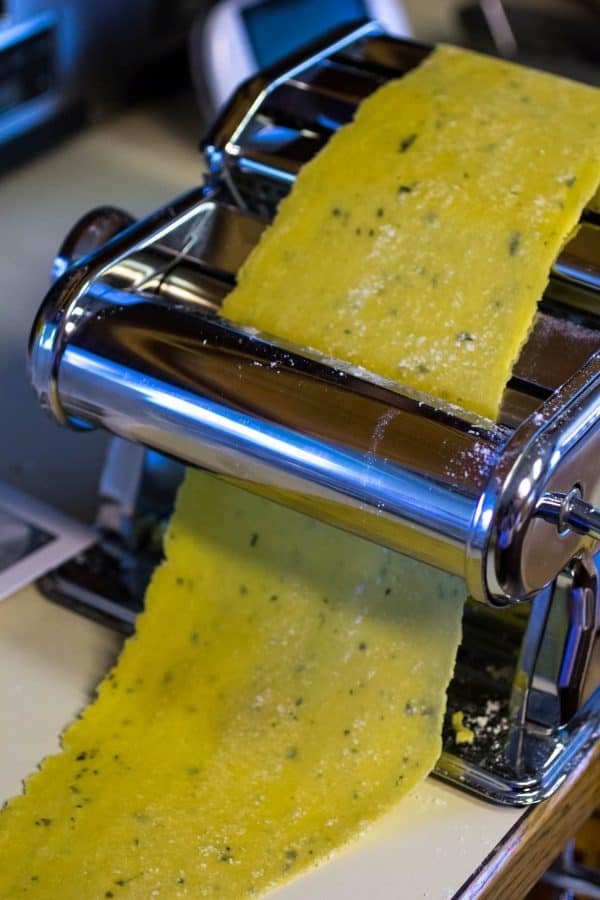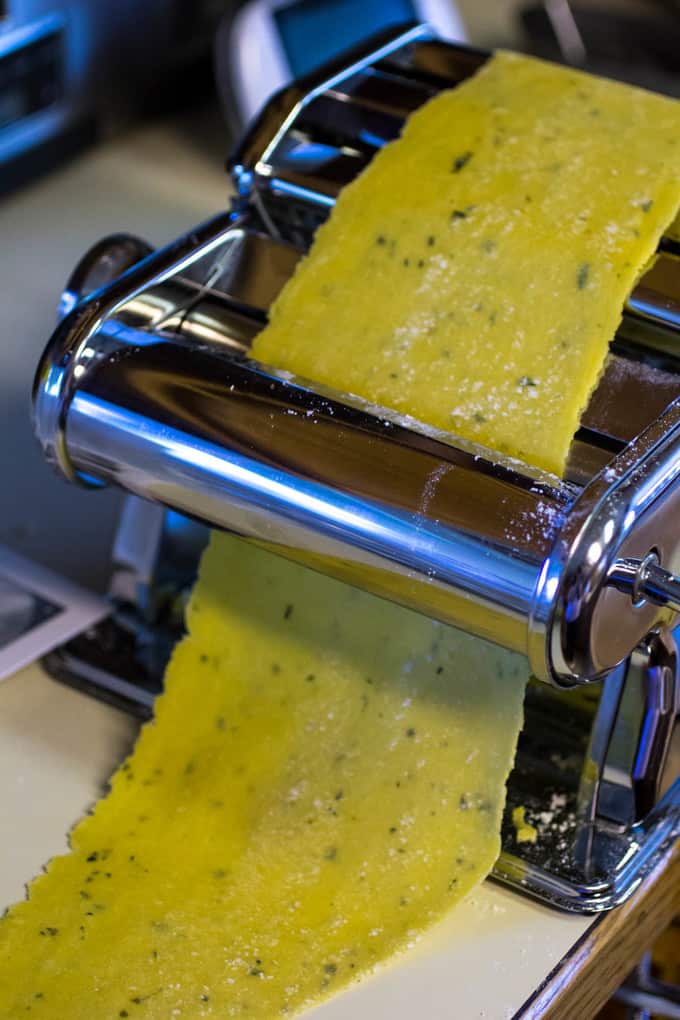 It made rolling out the dough a breeze, and that's something that is worth a lot. The one other time I made fresh pasta by hand (this Beef and Mushroom Ravioli), while it was really really good, it was also a LOT of work. Which is why I didn't make it again until I had a proper machine. It is totally possible, mind you, but I'd only tackle it if you really enjoy that sort of thing, and have a couple hours to kill.
The dough on the other hand? Easy easy easy.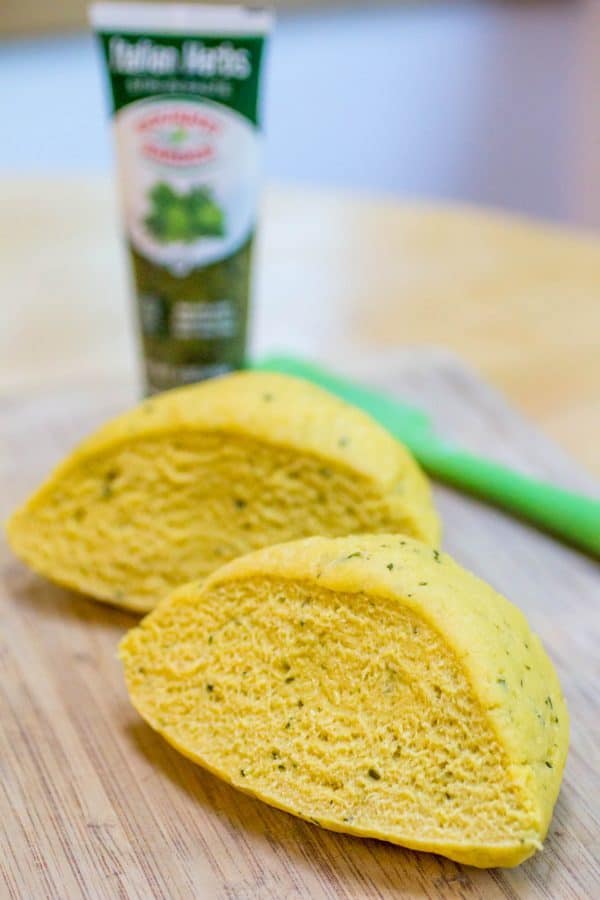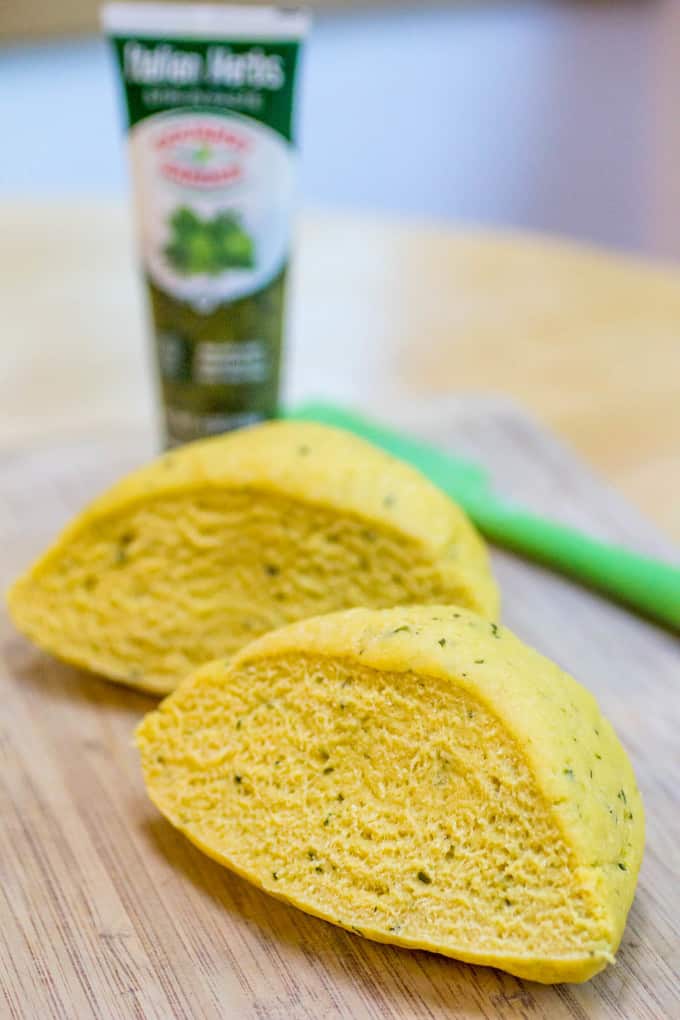 Once it is wrapped, rested, rolled, and cut – hang it to dry for a bit on your drying racks.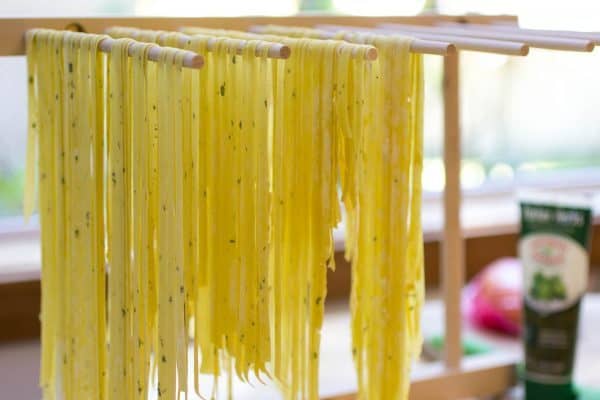 I'd like to tell you those aren't super necessary, but they kind of are if you don't want the pasta to stick together and want to dry it a bit. Thankfully they are inexpensive, and fold down flat for easy storage as well.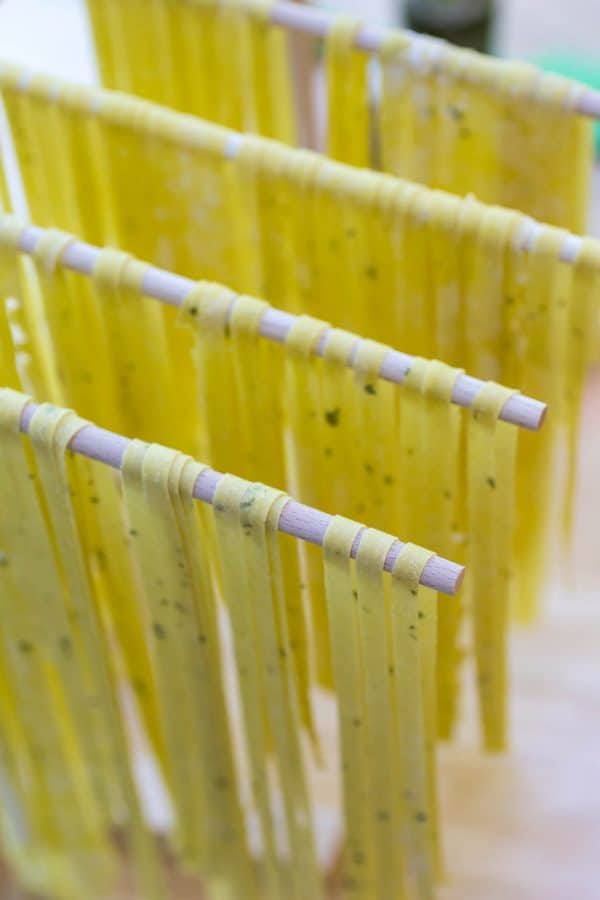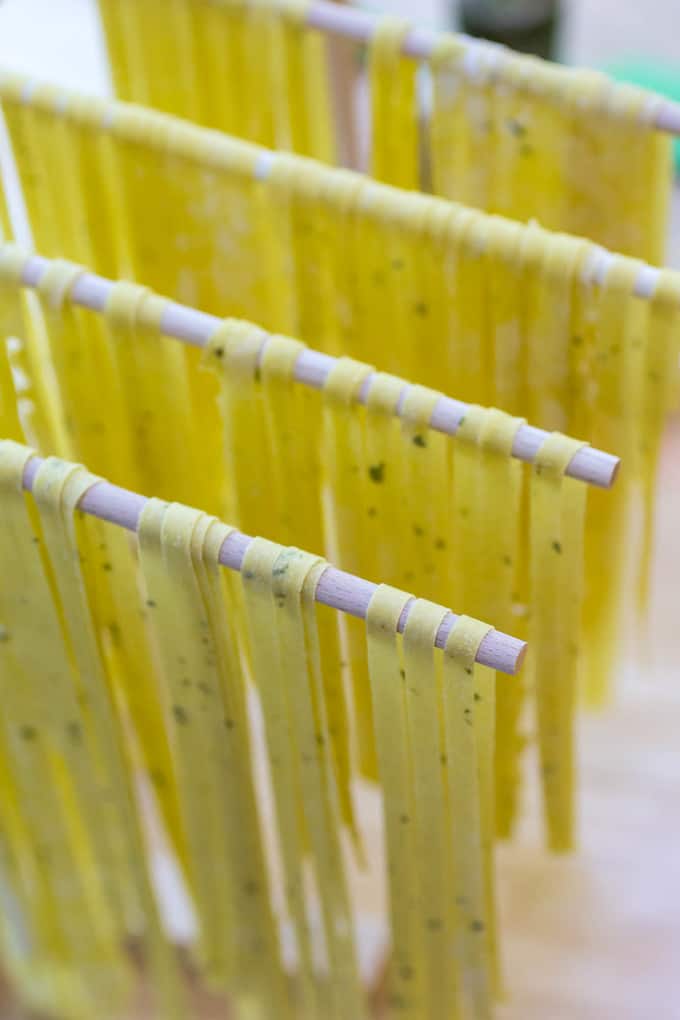 This fresh fettuccine is so flavorful, I just tossed it in a bit of butter with some parmesan cheese. Get the good stuff for this if you can, it makes a big difference when it is one of a few stars of the show.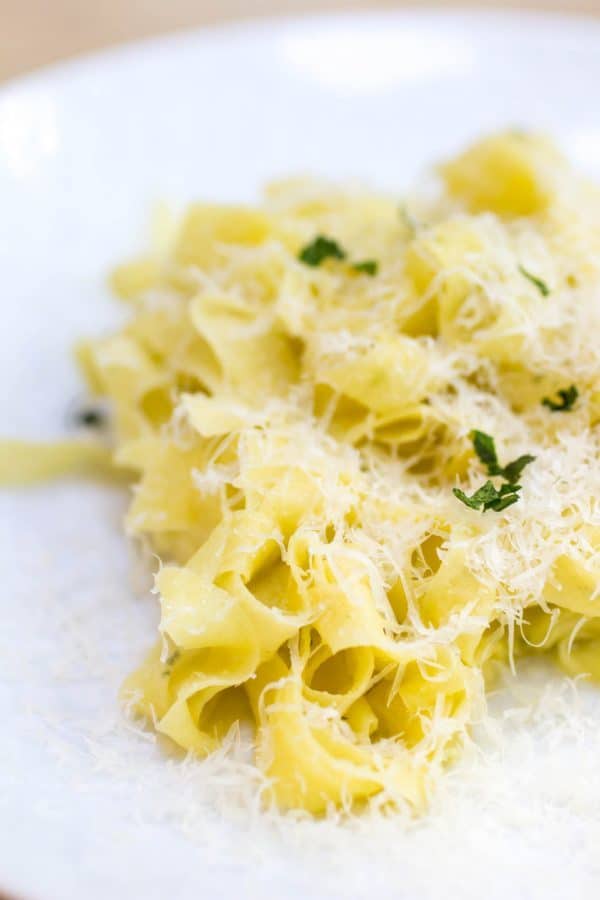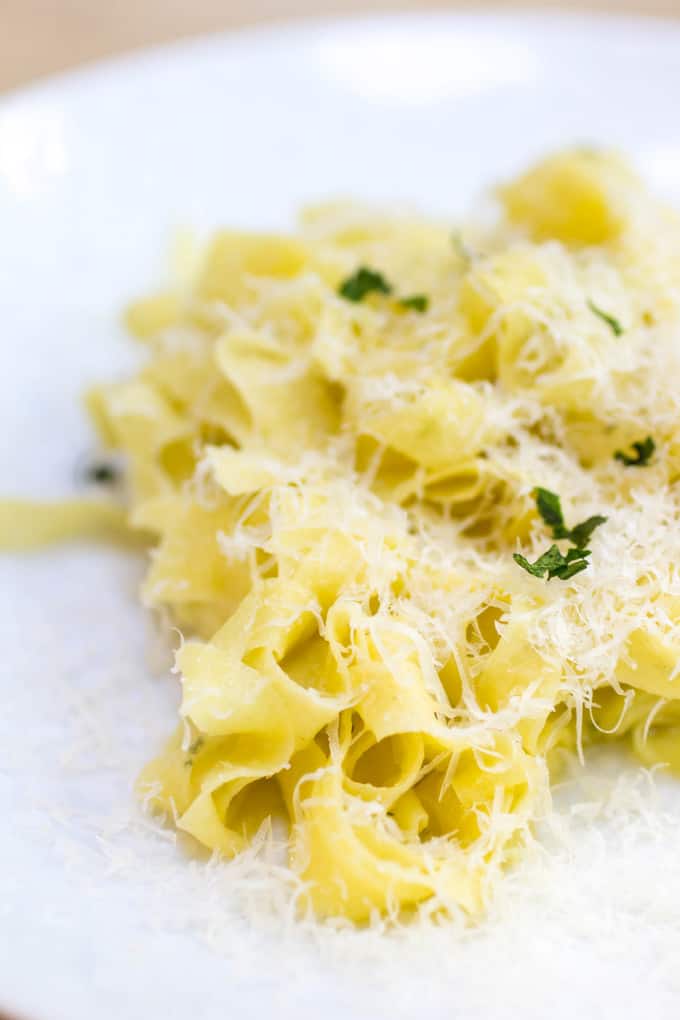 And remember, fresh pasta cooks lightning fast. 1-2 minutes max in simmering water. Then get that pasta out of there! You'll have al dente pasta that is going to impress everyone.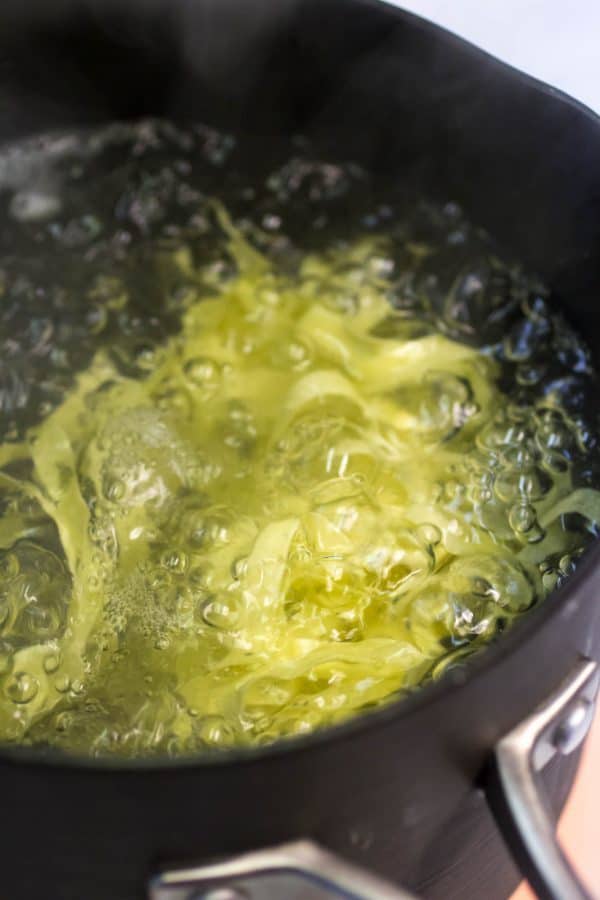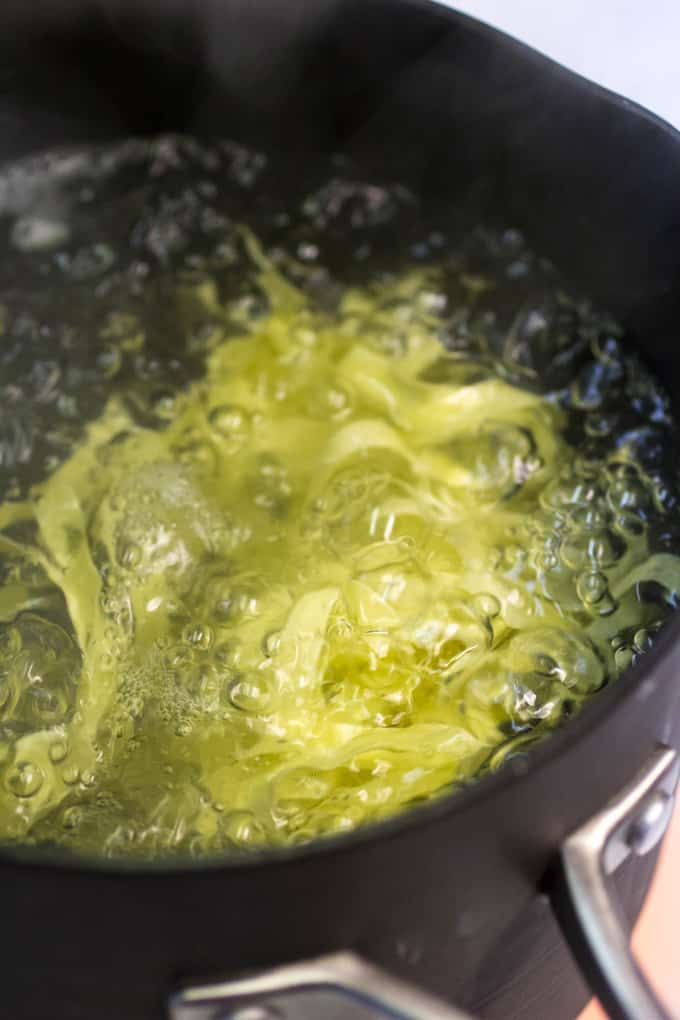 Fine Cooking suggests that, "For long, flat pasta, skip the colander. Simply let the excess water drip back into the pot before adding the strands to the sauce. This keeps more of the pasta's starch intact, which can add body to a sauce."
Mel from Mel's Kitchen Cafe has a fantastic sauce that would be perfect with this too. It is a Roasted Balsamic Vegetable Pasta Sauce.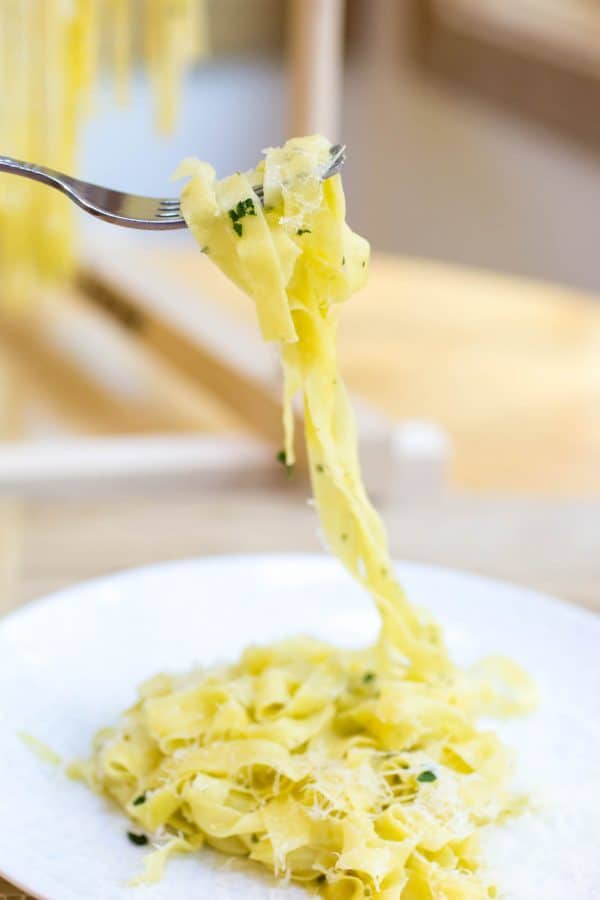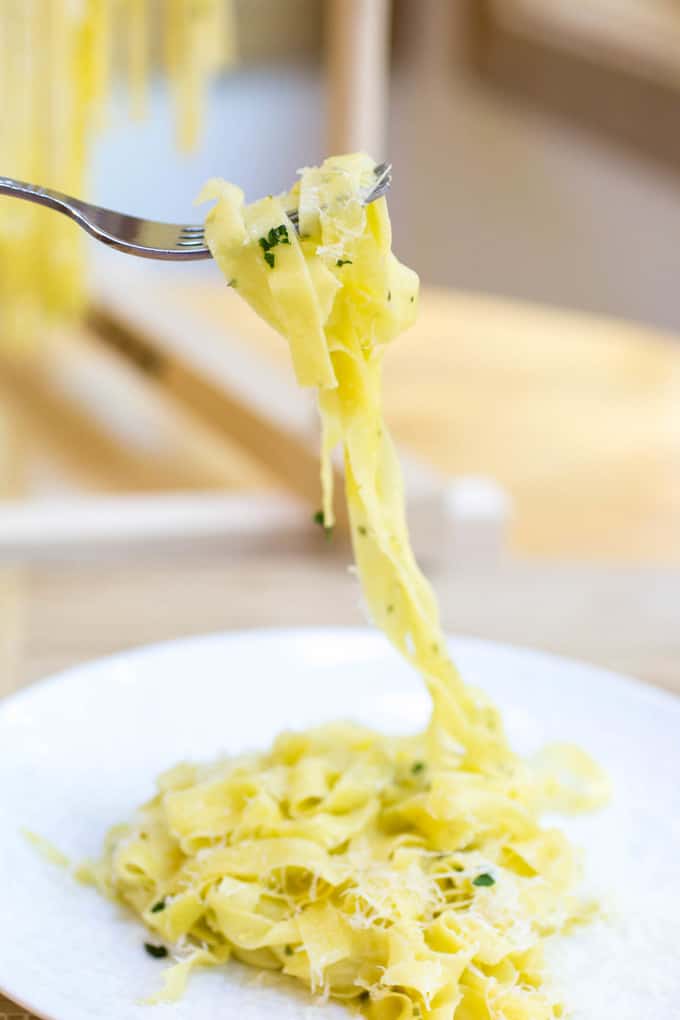 One Year Ago: Beefy Tamale Pie
Two Years Ago: Broccoli Cheese Orzo
Yield: 10 servings
Fresh Fettuccine with Herbs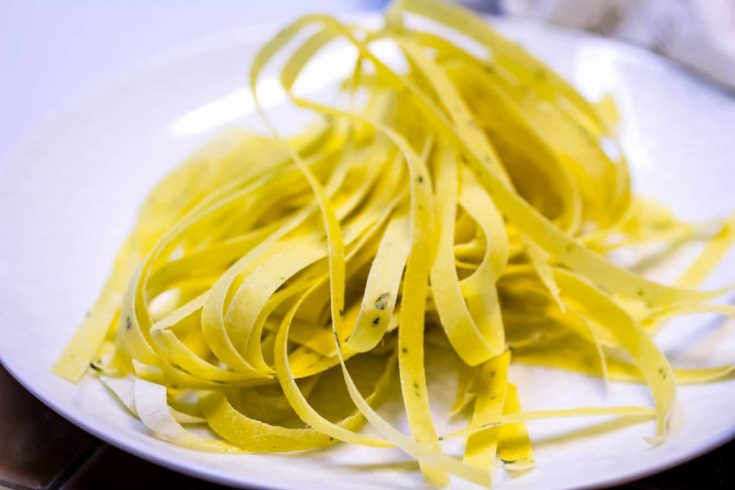 Delicious homemade pasta is possible and totally within your grasp, even if you've never made it before. Break out that pasta roller that's been collecting dust and make something really special.
Ingredients
2 cups all-purpose flour
2 cups semolina flour
1 teaspoon salt
6 large eggs
2 tablespoons olive oil
2 tablespoons Gourmet Garden Italian Herbs stir-in paste
Instructions
Mix together the flours and salt. Make a well in the center, and crack in the eggs. Pour the olive oil and herbs into the egg mixture in the well of the flour, and whisk together with a fork until well combined.
Slowly start incorporating some of the flour from the banks of the well into the egg mixture. Continue mixing until a dough is formed. Knead the dough for about 5 minutes, using small amounts of additional flour if necessary to prevent sticking, for about 5 minutes.
Lightly coat the dough ball in olive oil, and then wrap in stretch wrap or put into a baggie, and let rest at room temperature for 30 minutes.
Using a pasta roller, roll small sections of the rested dough through the largest setting, and then again several times gradually working the thickness of the pasta down as you guy. I found that a level 5 was perfect for fettuccine. Your milage may vary depending on your specific tastes and pasta machine.
If rolling this out by hand, make sure to fold it over a few times and re-roll it to get a similar texture to the machine rolled pasta.
Set over drying racks until you are ready to cook and serve.
WARNING: Fresh pasta cooks in 1-2 minutes, so make sure your sauce is DONE DONE before cooking your pasta.
Nutrition Information:
Yield:
10
Serving Size:
1
Amount Per Serving:
Calories:

278
Total Fat:

6g
Saturated Fat:

1g
Trans Fat:

0g
Unsaturated Fat:

4g
Cholesterol:

112mg
Sodium:

255mg
Carbohydrates:

44g
Fiber:

2g
Sugar:

0g
Protein:

11g
Nutrition data provided here is only an estimate. If you are tracking these things for medical purposes please consult an outside, trusted source. Thanks!