This fresh fettuccine with herbs is wonderfully tender, relatively easy to whip up, and is full of fresh herb flavor thanks to Gourmet Garden Italian Herbs Stir-in Paste. I'm partnering with them to bring you this recipe because I am so in love with their product line.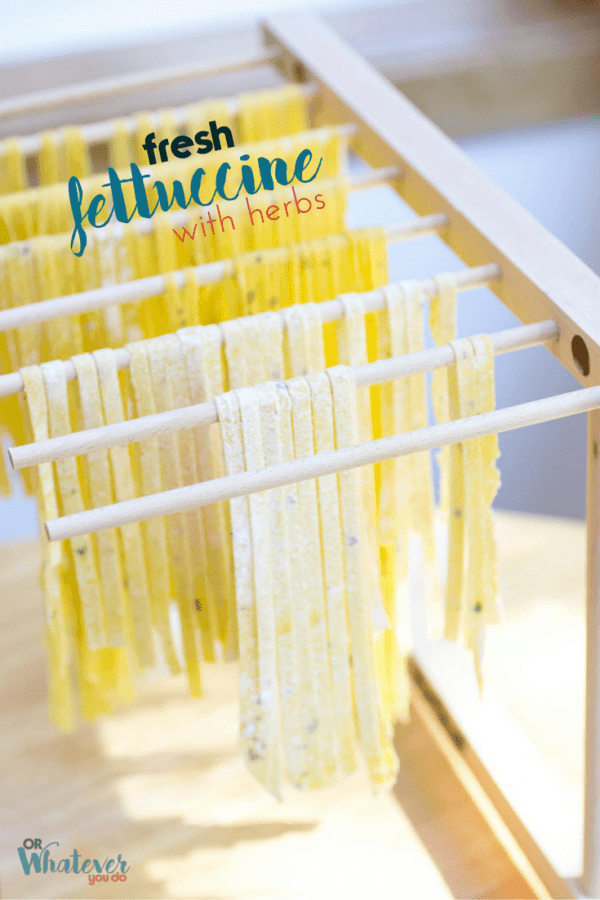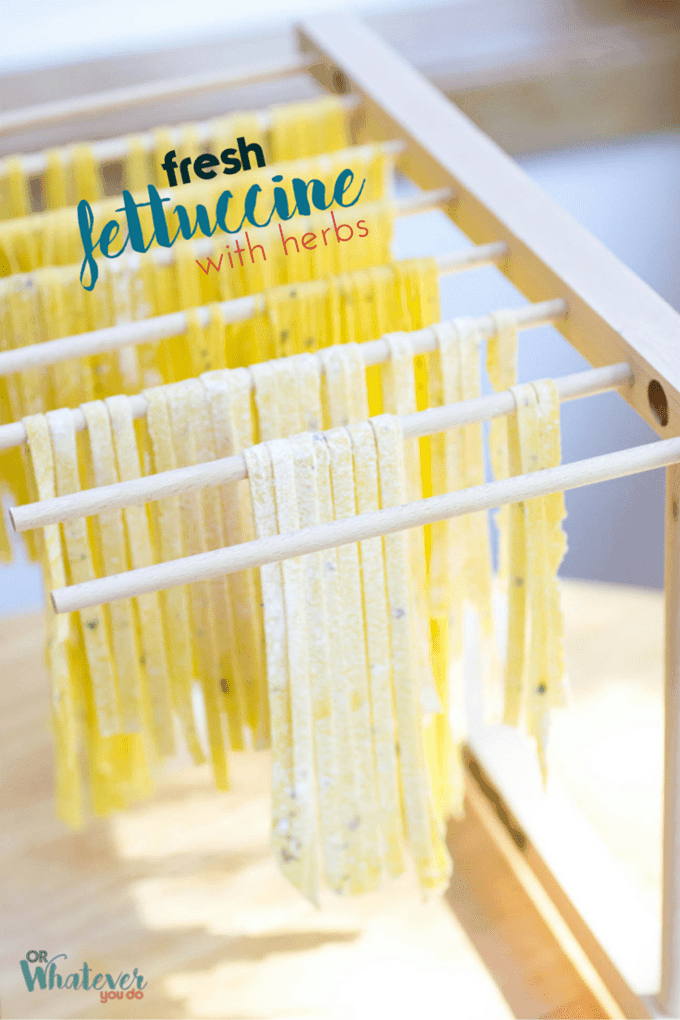 Fresh pasta is such a treat. I've made homemade egg noodles for a long time for my soup, but hadn't really ventured into real pasta making until my husband brought me a pasta machine a few months ago.
This thing. This thing is AMAZING. (Click on the picture to take you to Amazon for the machine that I recommend.)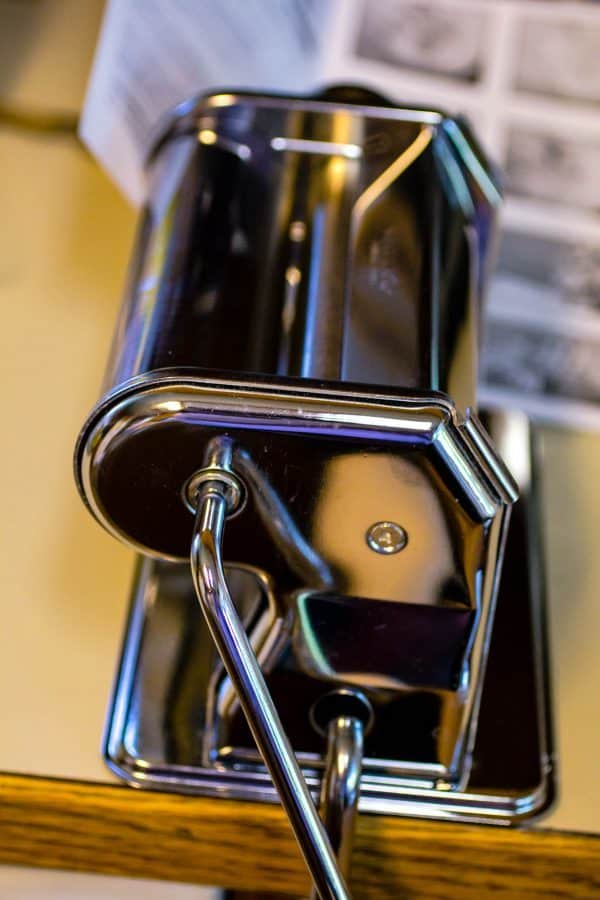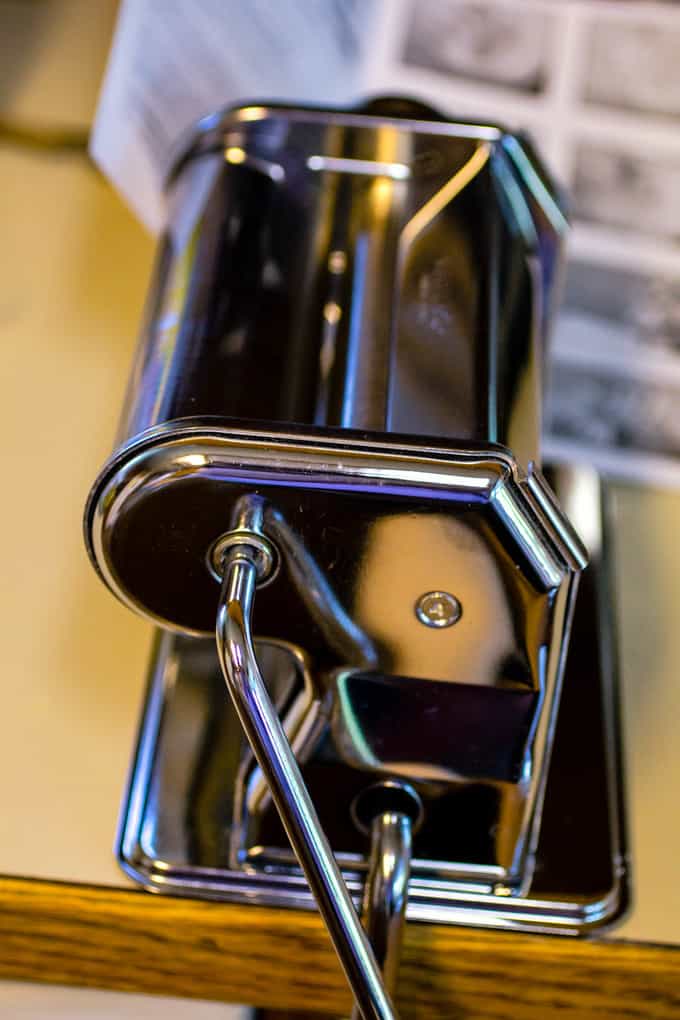 Not only is it beautiful though, it is also ultra functional.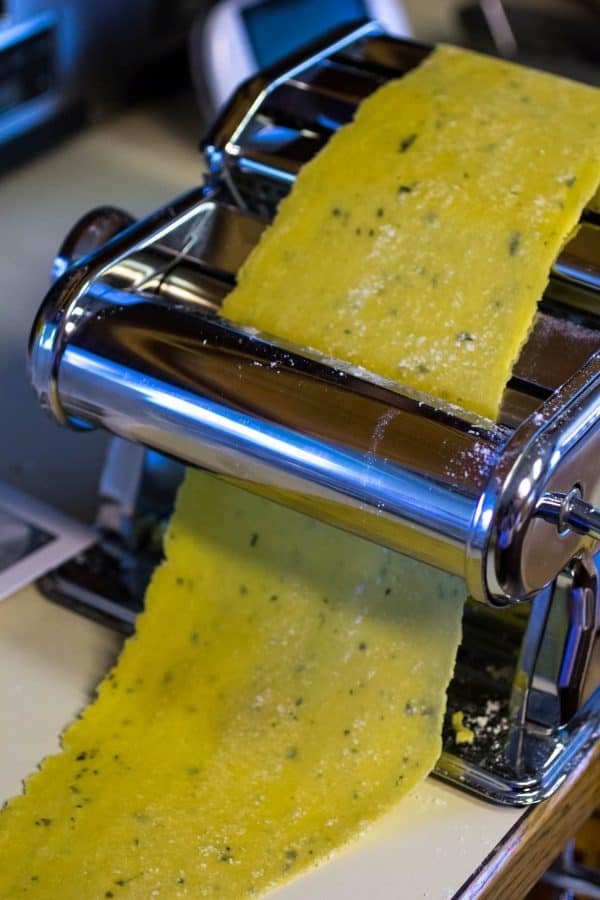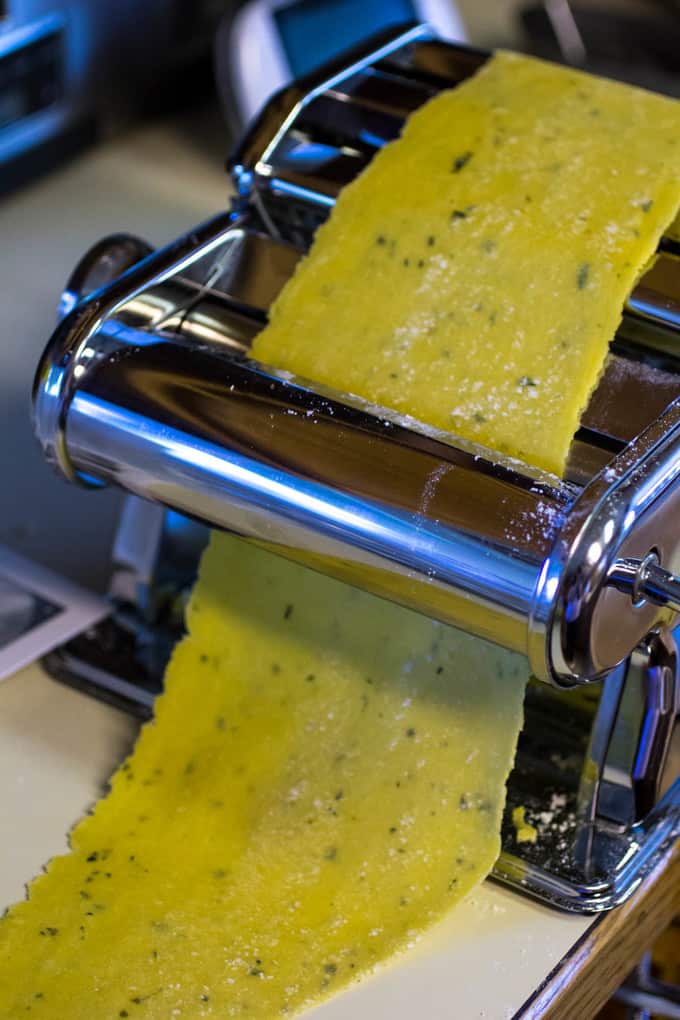 It made rolling out the dough a breeze, and that's something that is worth a lot. The one other time I made fresh pasta by hand (this Beef and Mushroom Ravioli), while it was really really good, it was also a LOT of work. Which is why I didn't make it again until I had a proper machine. It is totally possible, mind you, but I'd only tackle it if you really enjoy that sort of thing, and have a couple hours to kill.
The dough on the other hand? Easy easy easy.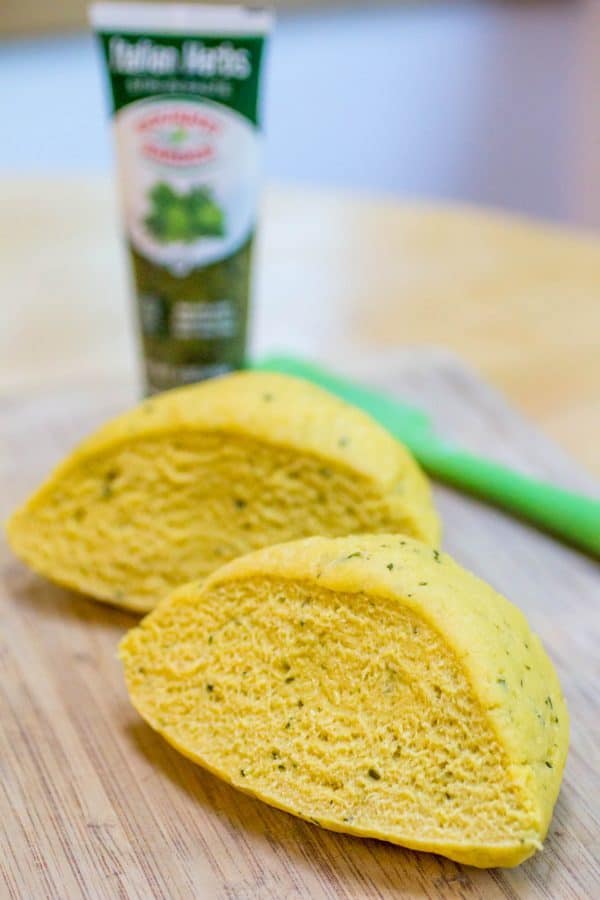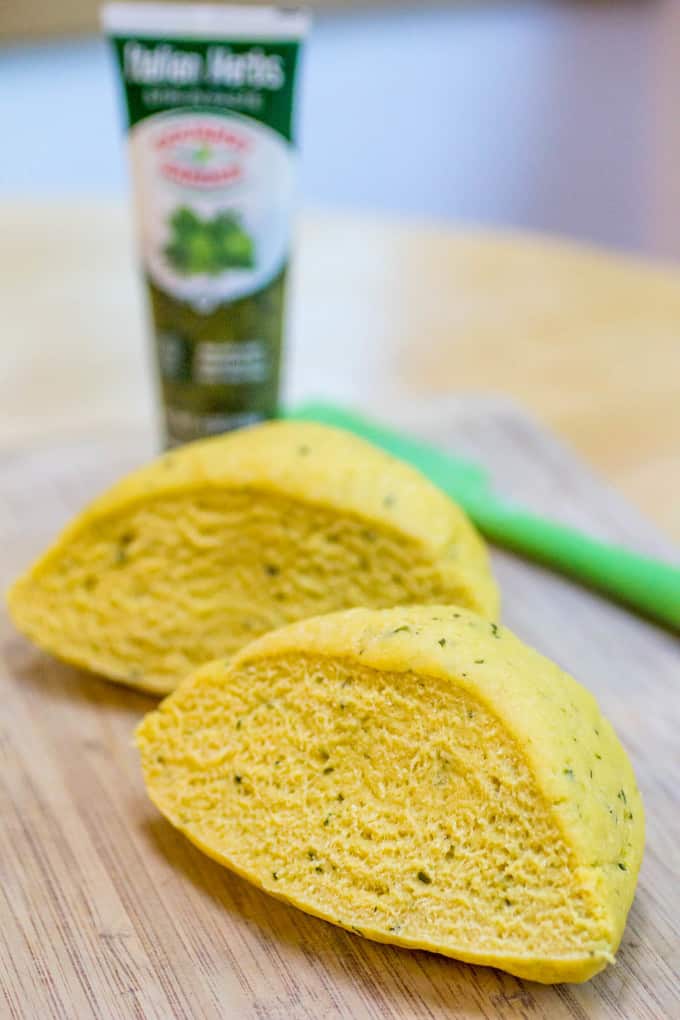 Once it is wrapped, rested, rolled, and cut – hang it to dry for a bit on your drying racks.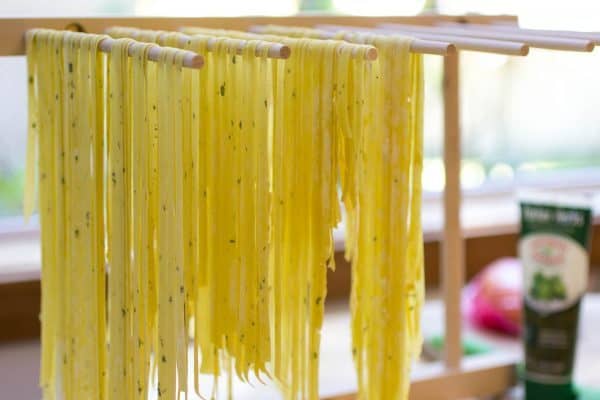 I'd like to tell you those aren't super necessary, but they kind of are if you don't want the pasta to stick together and want to dry it a bit. Thankfully they are inexpensive, and fold down flat for easy storage as well.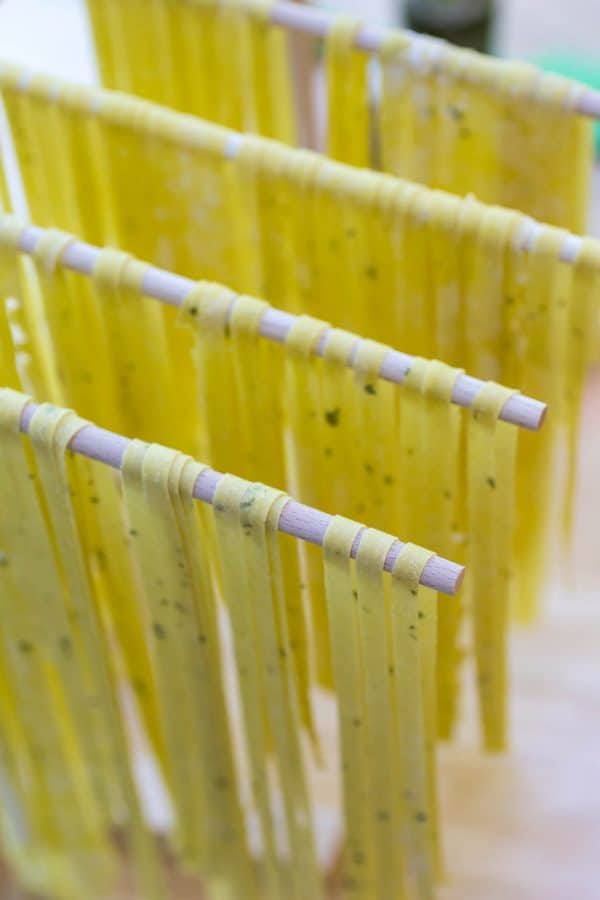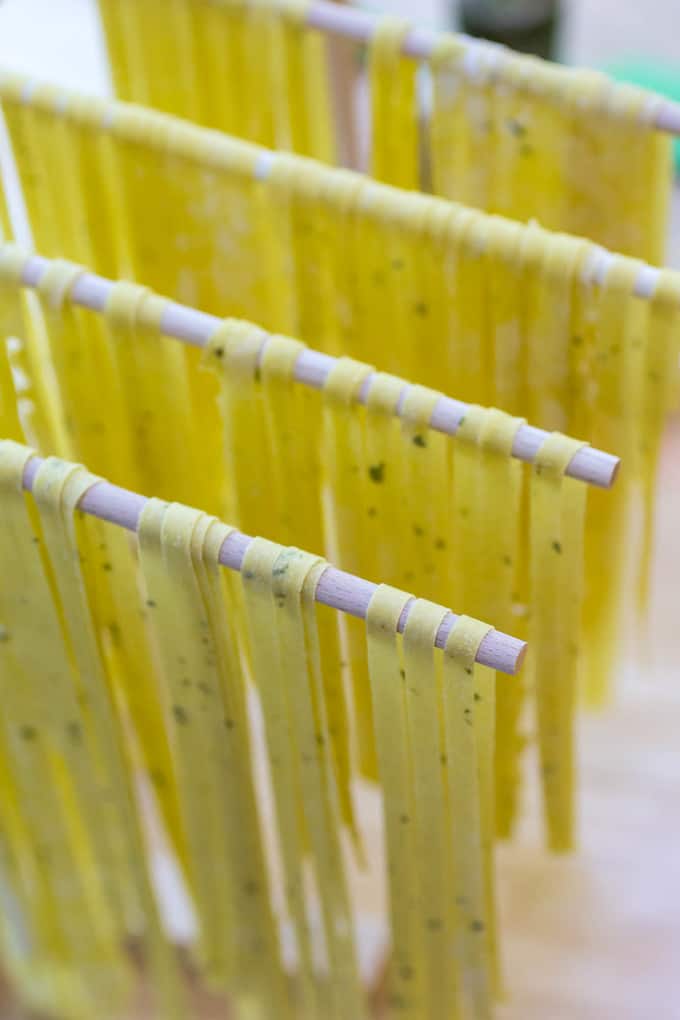 Continue to the next page for the rest of the post and the recipe!