Ham season is upon us, and we've got all the recipes you need here right in one spot! From double-smoked hams with all the glaze options to sides and ALL the ideas for leftovers!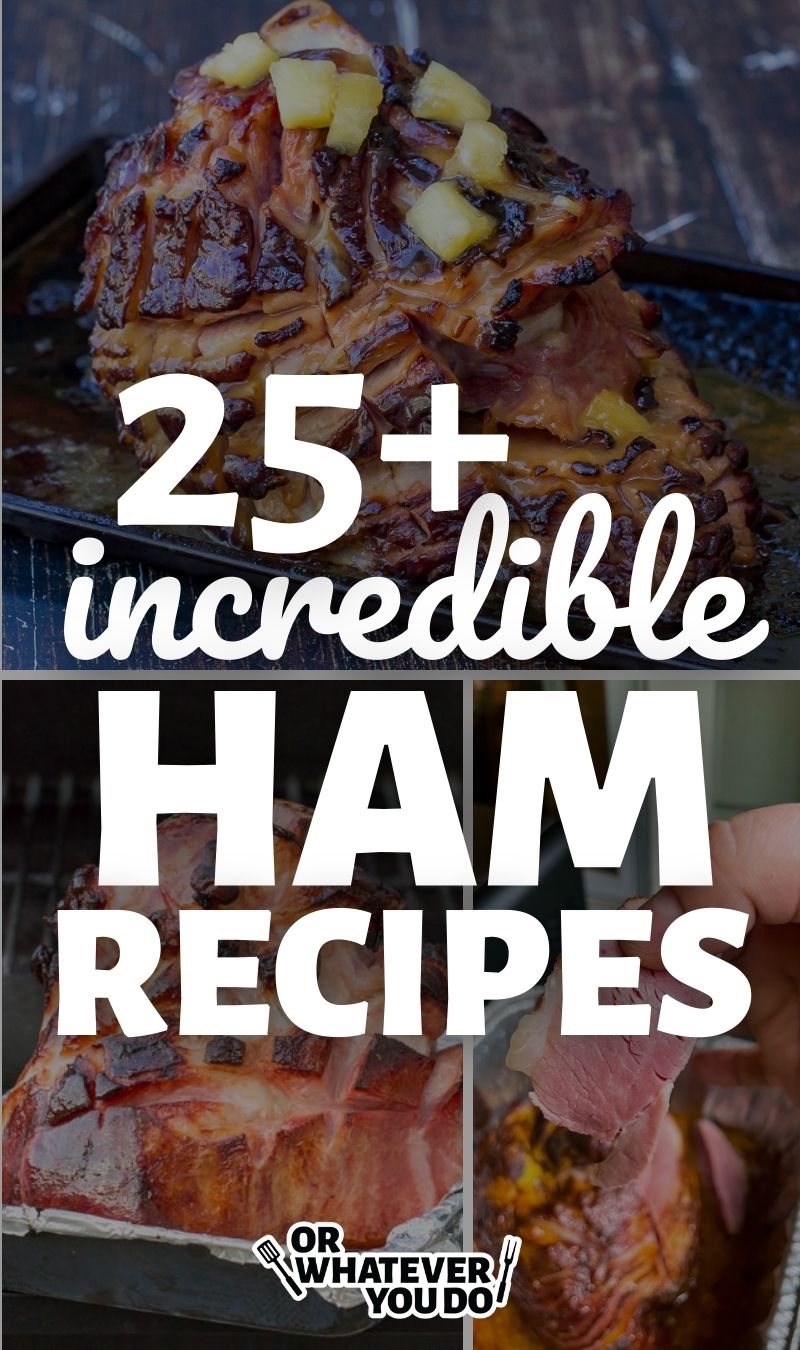 Easy Ham Recipes
Ham isn't just for the holidays, folks. This simple, delicious, and versatile meat can (and should) be enjoyed year-round. They keep for quite a while in the fridge, so it is easy to pick one up for one of those nights when you don't REALLY want to make an involved dinner, but you also want to do something a little better than boxed whatever or take-out.
From your run-of-the-mill grocery store boneless hams to giant, fancy kurobuta bone-in spiral cut beauties, you're not only going to find my FAVORITE ways to make ham (spoiler alert, it is on my pellet grill. If you don't have one you can follow the same instructions for making these in the oven), but also great ideas for what to do with the leftovers!
If you make one of the recipes you see here, tag me on social media @orwhateveryoudo and #orwhateveryoudo
Incredible Ham Recipes from Or Whatever You Do and friends!