You remember that Fresh Cherry Syrup that I showed you how to make earlier this week? If not, you're going to want to check it out, because it is one of my favorite parts about this amazing Fresh Cherry Pina Colada.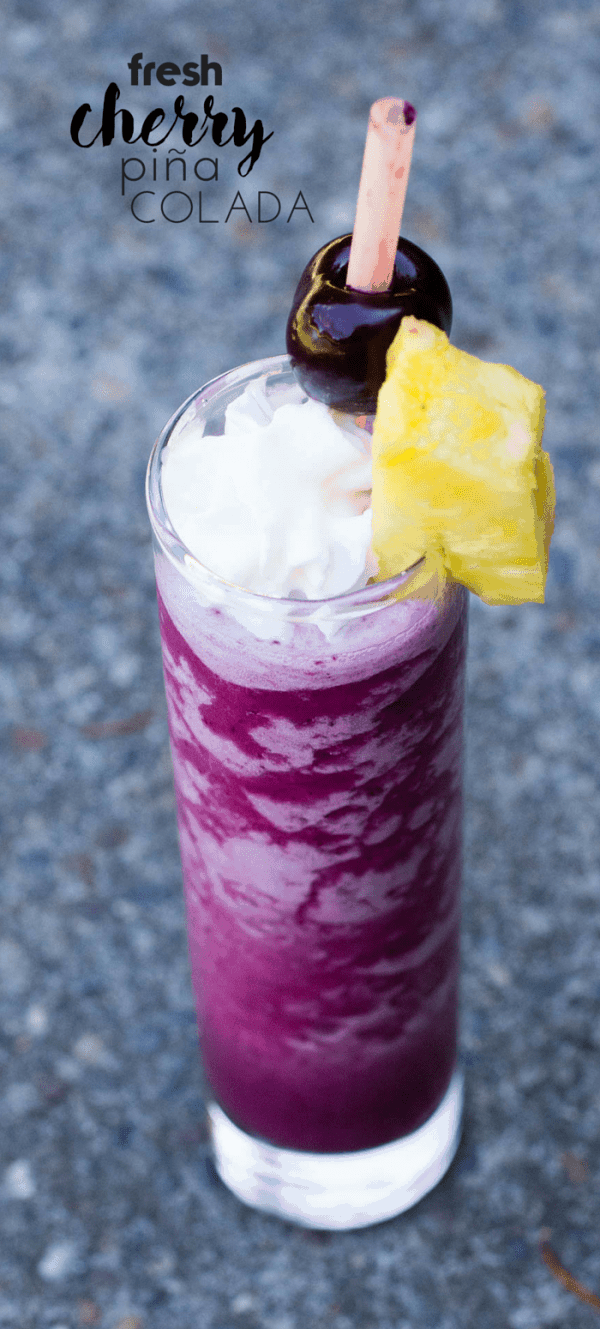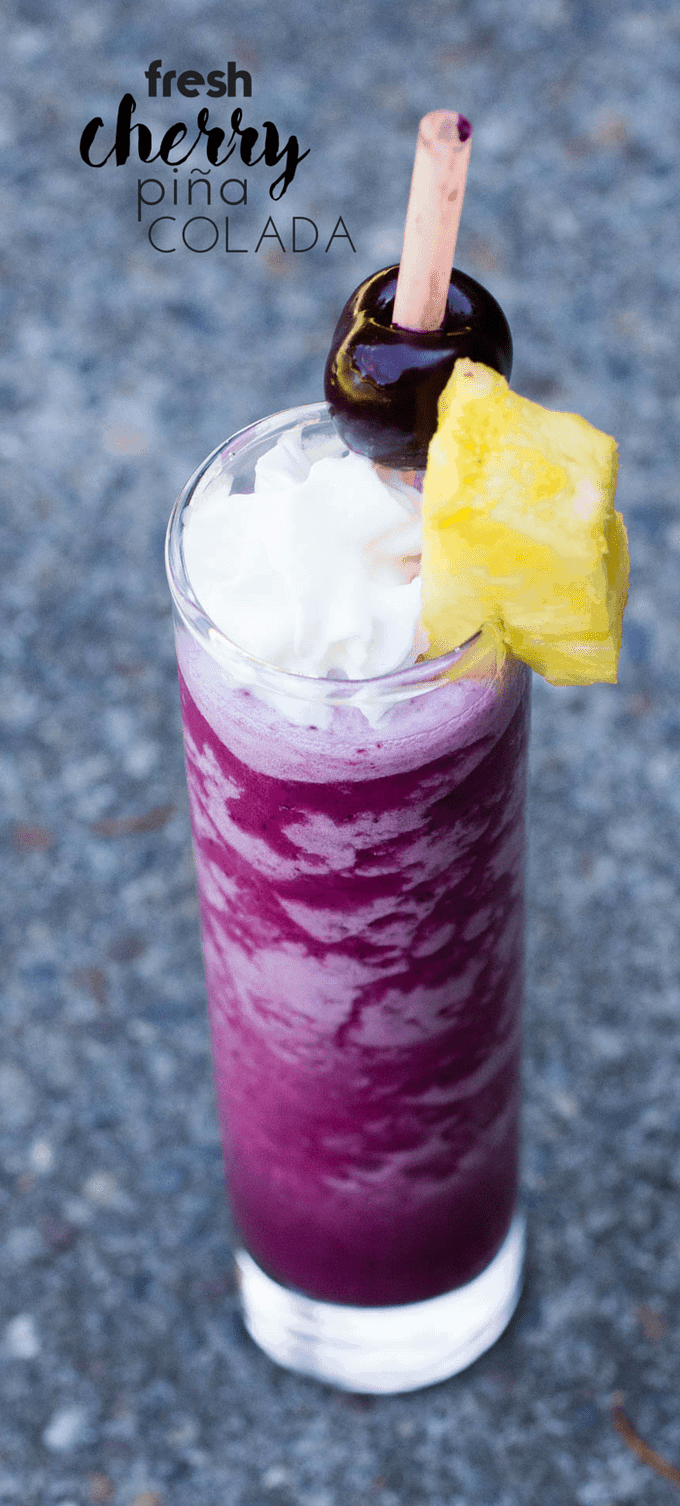 This cocktail is amazing!
It has all the greatness of a traditional pina colada, plus the benefit of fresh bing cherries and fresh cherry syrup to add a whole new dimension to this timeless classic.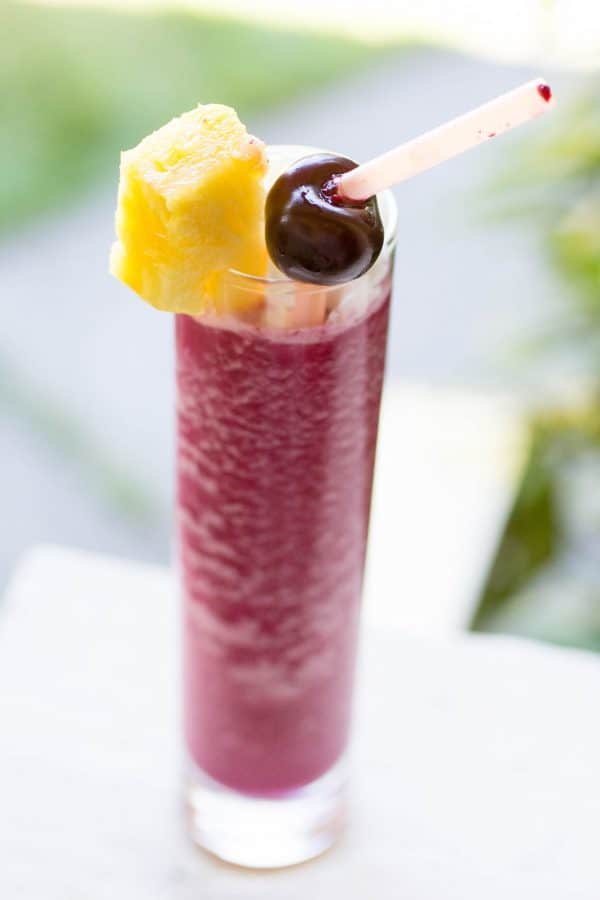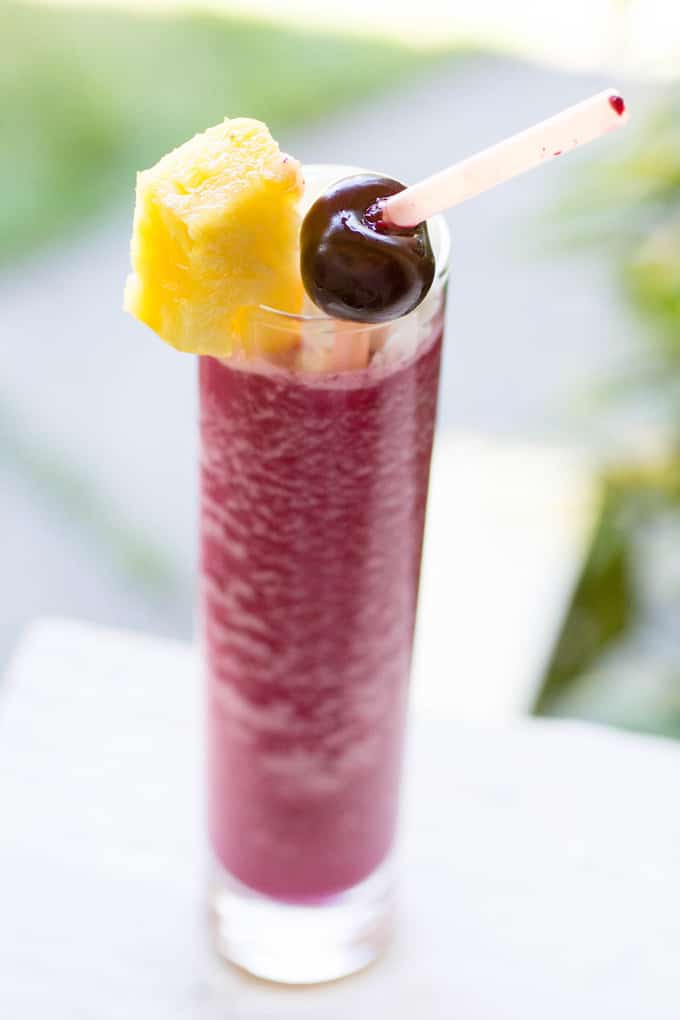 It also happens to be one of the prettiest drinks I've ever made. And I've made a LOT of drinks. I spent 10 years off and on as a bartender back in the 2000's.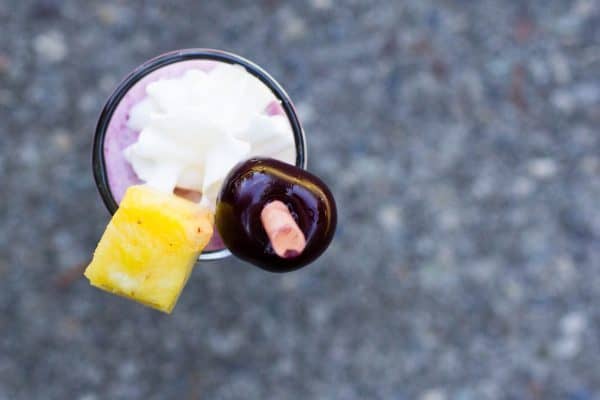 You need to whip out the blender, pick up some coconut cream, and get going on these.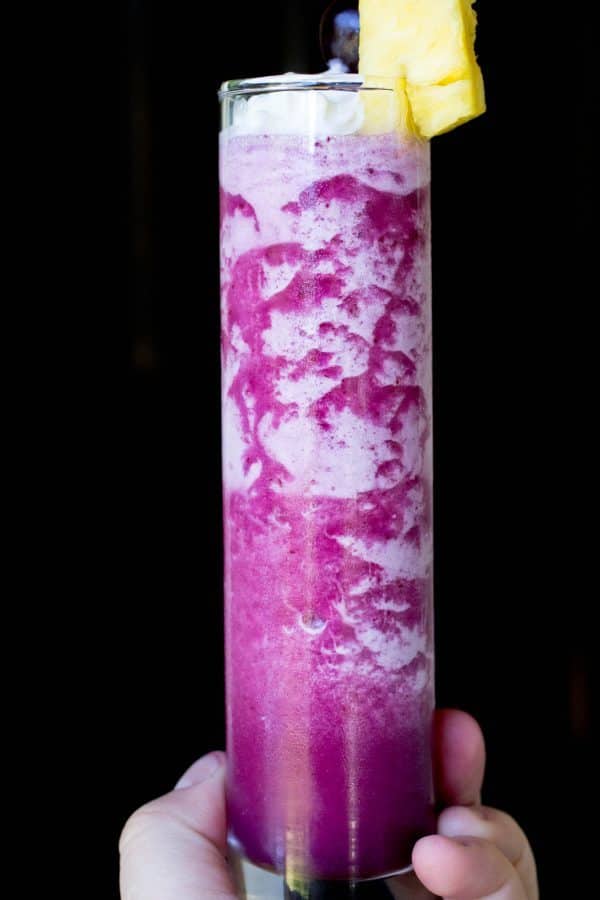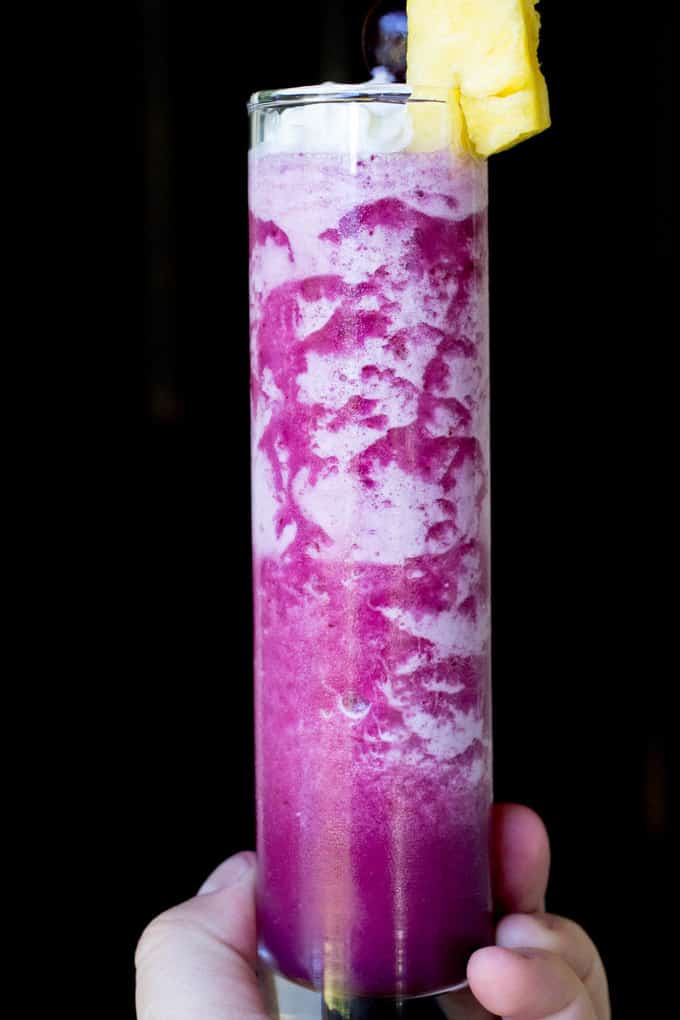 By the way, these would also be fantastic without alcohol too. Just make sure you keep the batches straight because they look identical! 😉


The next sunny warm day you find yourself working out in the yard and wanting something sweet and cold to drink, I definitely recommend these. Make a pitcher and share with your neighbors. Cherries are only fresh for a short time of the year, take advantage and get blending!
---
One Year Ago: Grilled Vegetable Pasta Salad
Two Years Ago: Blueberry Banana Bread
Three Years Ago: Raspberry Sangria
Four Years Ago: Corn Crepes
---
Yield: 3 cocktails
Fresh Cherry Pina Colada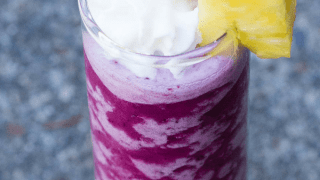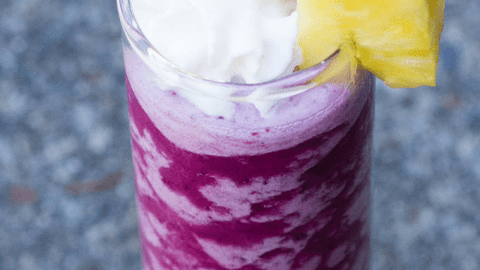 Fresh cherries meet coconut cream and pineapple juice for one of my favorite variations of a pina colada that I've ever enjoyed. Take advantage of those fresh cherries and get your drink on!

Prep Time 5 minutes

Total Time 5 minutes
Ingredients
1 cup ice cubes
8-10 fresh bing cherries, pitted
1/2 oz fresh cherry syrup
2 ounces coconut cream
2 ounces pineapple juice
2 ounces white rum
Instructions
Place all the ingredients into a blender, and blend until combined. Serve with a dollop of whipped cream and a fresh cherry and pineapple garnish.

Need more inspiration? Check out these awesome recipes!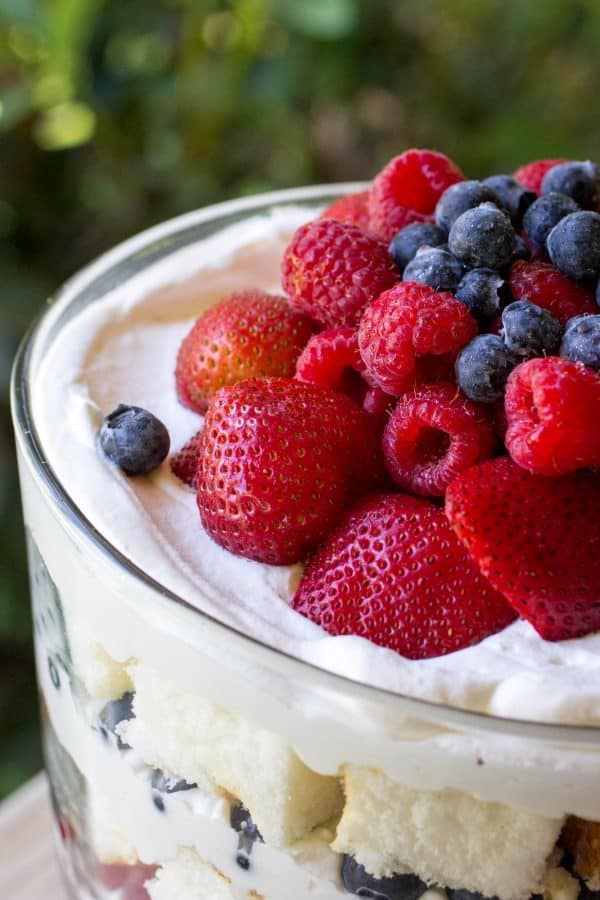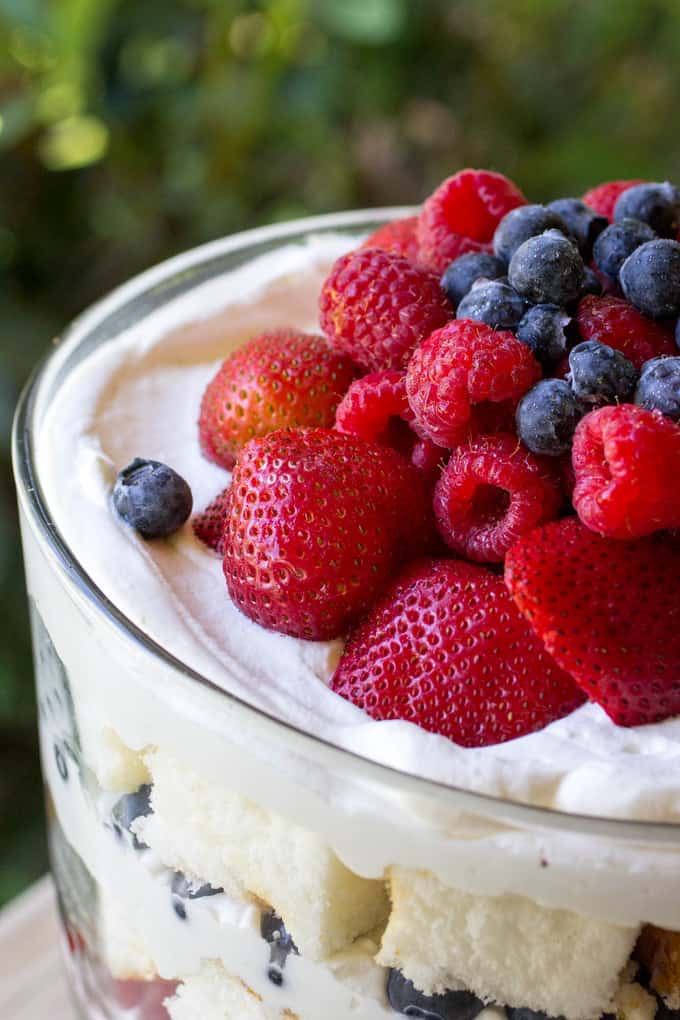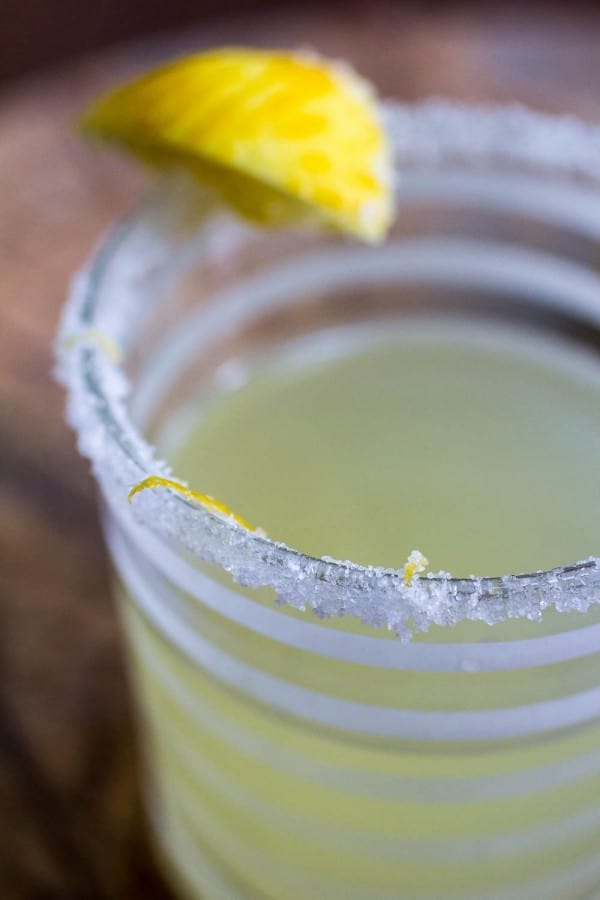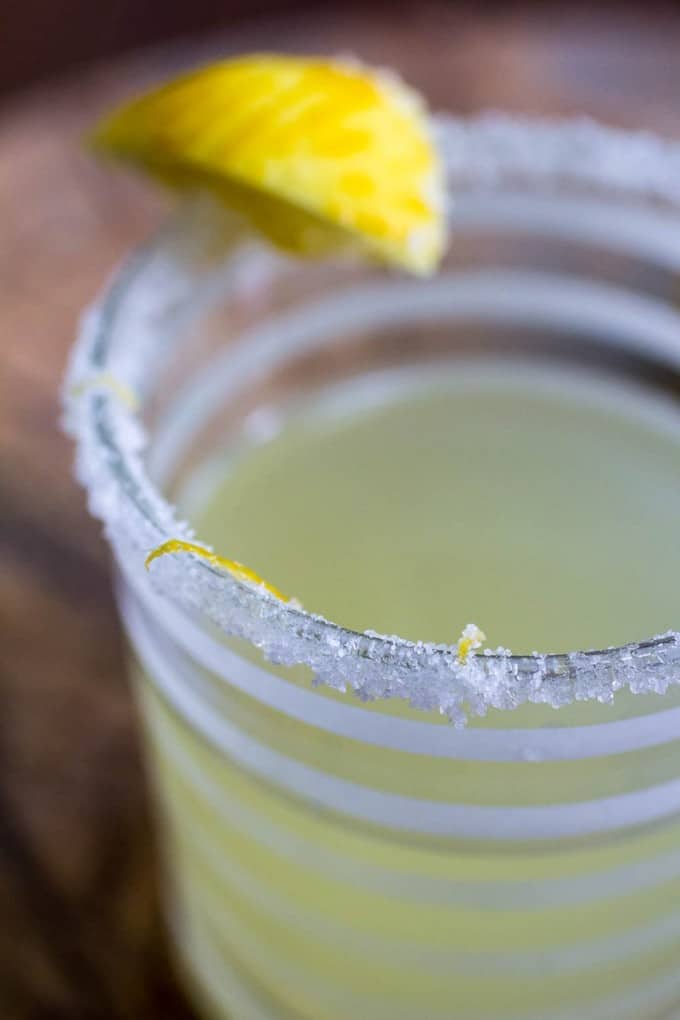 ---
Thirsty for more? You might like these other drink recipes here on the site:
Homemade Kahlua Coffee Liqueur
Homemade Pina Colada
Lemongrass Lemon Drop
---