We love salmon around here. So much so, we fish for it about every chance we can get. Fresh salmon is healthy and delicious and there's no better way to prepare it than on the Traeger. Whether you're smoking it, grilling it, or cooking salmon on a cedar plank, we're got you covered with the freshest salmon recipes around!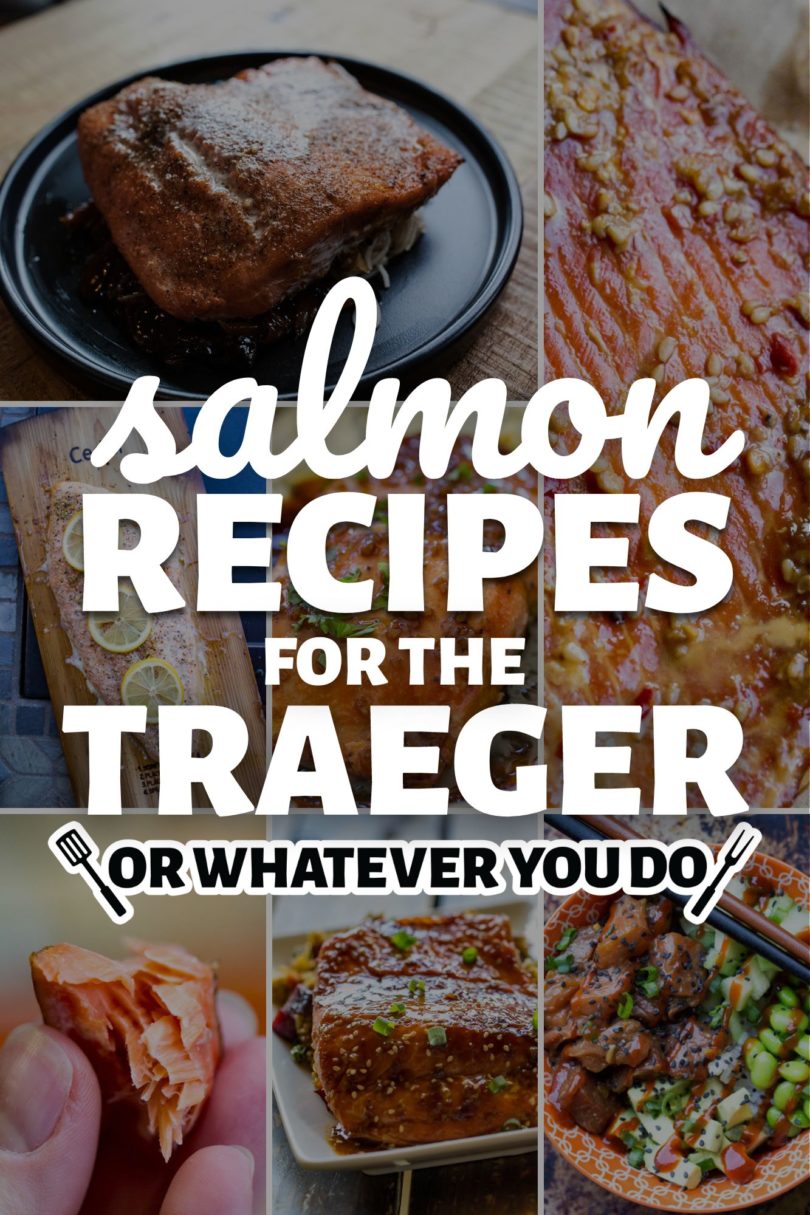 Traeger Salmon Recipes
These recipes are all using fresh, wild-caught King (Chinook) salmon or Silver (Coho) salmon. They will work well with other varieties as well, but if you can avoid farmed Atlantic I'd recommend it. I'm fully convinced farmed Atlantic salmon is the main reason so many people think they don't like salmon. I know I was in that category until I finally got access to the best salmon in the world.
Thankfully, wild-caught Pacific salmon is available now across the entire country online, so find your favorite source and prepare to splurge. It is worth it.