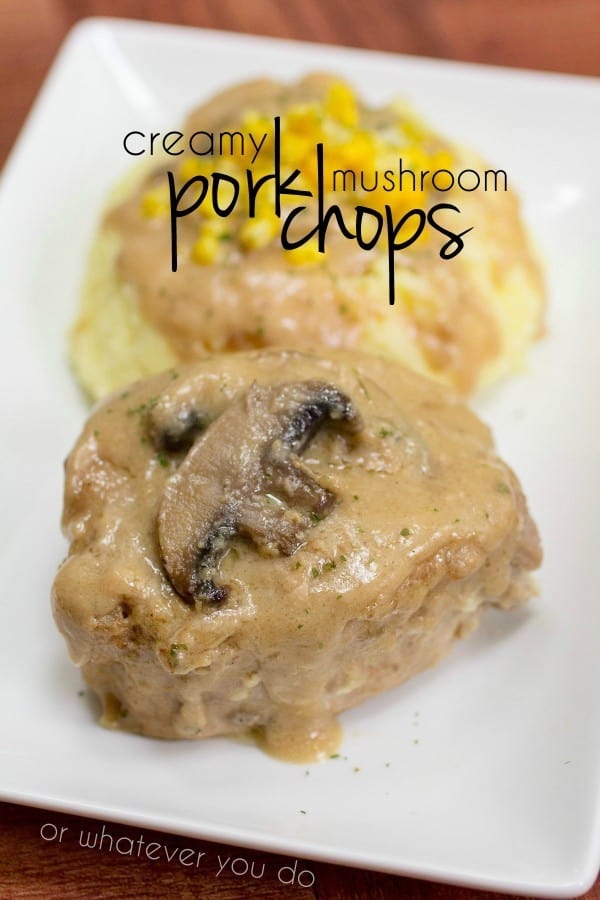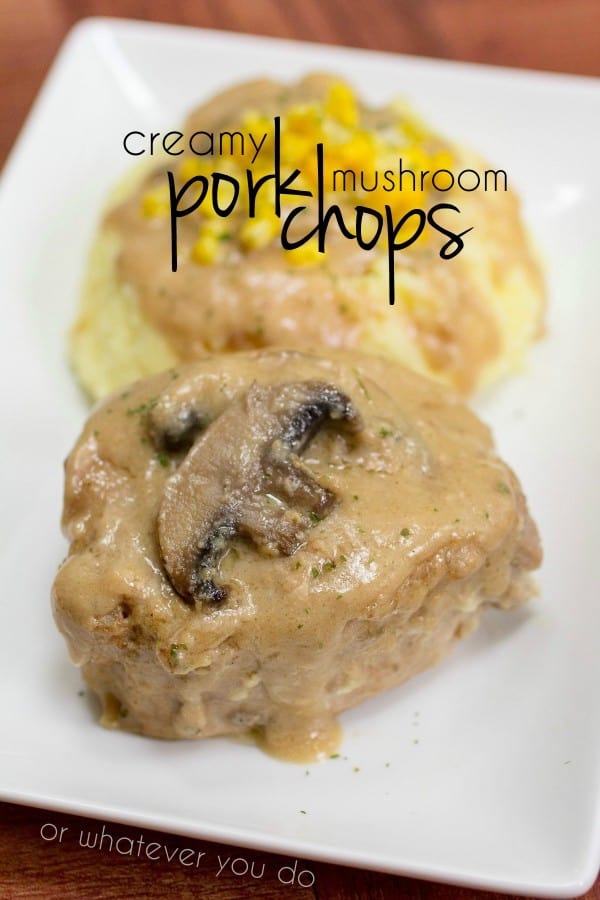 Have I mentioned lately how awesome my husband is? Because if I haven't, I should have. Like a million times.  Not only is he my favorite person around, but he can also seriously throw down in the kitchen. For real. When he gets in the kitchen with something in mind, I just get out of the way and prepare my appetite because it is always great. Well, besides this one time when he thought it would be awesome to put some curry powder in a batch of chili. We still laugh about that one. He also shops for me, which brings him way up beyond hero status. He picked up these bad boys at Costco the other day.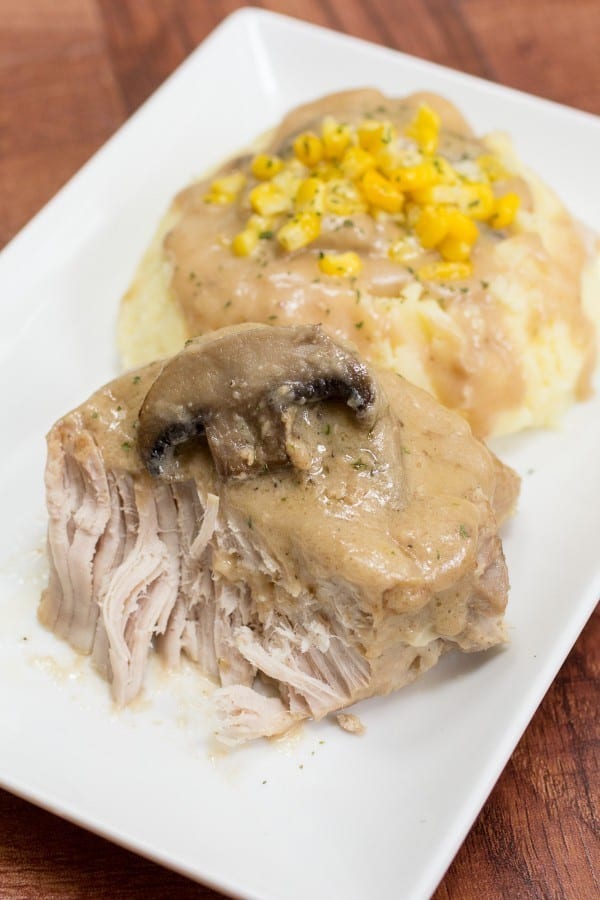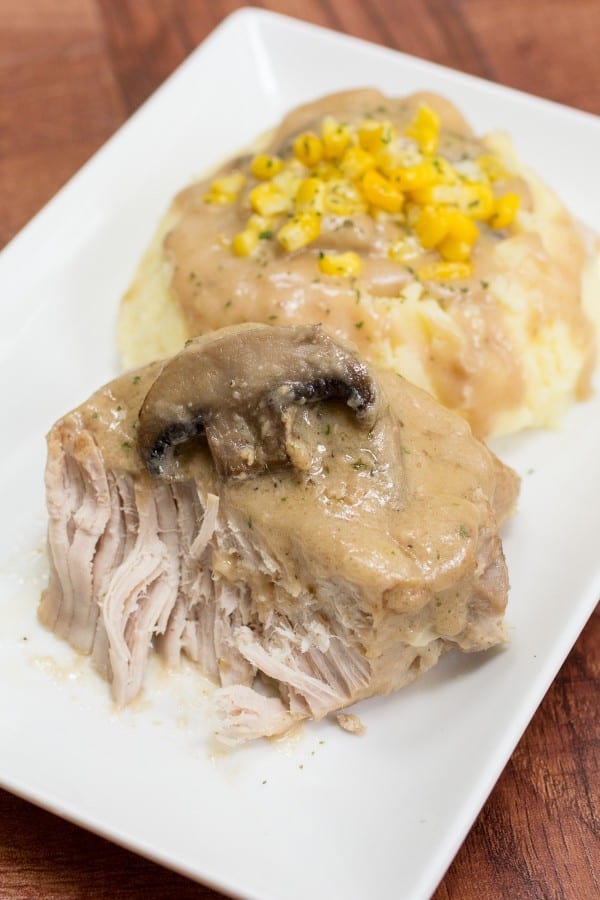 These pork chops were his creation this week, and I was so excited about this meal that I shot it the day after, and bugged him relentlessly until he wrote up the recipe for me.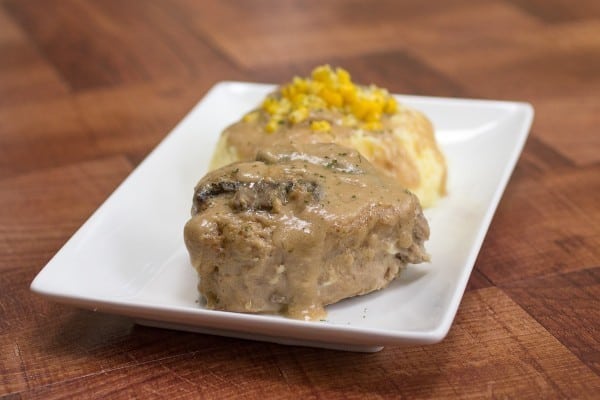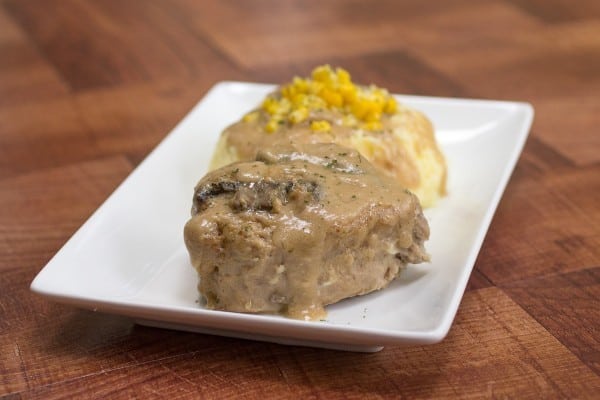 Now without further ado I share it with you. Enjoy, and if you make this or any of the recipes on Or Whatever You Do, let me know! Tag me on Facebook, post it on Instagram and tag it #MadefromOWYD, or send me an email. I love seeing your creations and hearing your experiences.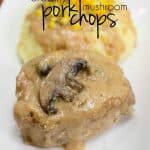 Homemade Creamy Mushroom Crock Pot Pork Chops
Ingredients
1/2

cup

all-purpose flour

divided

2

sticks salted sweet cream butter

divided

1

teaspoon

salt

1

teaspoon

onion powder

1

teaspoon

seasoned salt

2

cloves

garlic or 1/2 teaspoon garlic powder

3

pounds

center cut boneless pork loin chops

2

cups

heavy whipping cream

2

cups

beef or pork stock

2

cups

white wine

2

cups

white mushrooms

cubed
Instructions
Mix 1/4 cup flour with 1 stick of butter into a sauté pan and make a roux. Heat should be on medium low for about 20 minutes, or until the roux is golden brown. Stir constantly or the mixture will burn.

Mix 1/4 cup of the flour with the rest of the dry ingredients. Coat the pork chops and brown them in a saute pan with 1/2 a stick of butter. Remove pork chops and place them in a crock pot.

Add 1/2 stick butter to the saute pan and add 2 cups mushrooms. Saute' mushrooms until tender and add to the crock pot. Deglaze pan with two cups white wine.

Add 2 cups stock and 2 cups cream to the pan and bring to a simmer while stirring. Add in the roux. Keep stirring until it thickens, the pour over the pork chops in the crock pot. Turn crock pot on high, cover and let cook 4-5 hours. Chops should be fork tender when finished.