Whipped Cranberry Goat Cheese is a must-make this season. You have a creamy, savory, and sweet cheese spread that you can slather on crackers, bread, or even pita chips. This spread is a must-have goat cheese dip to serve up at all your holiday, potluck, or big family gatherings.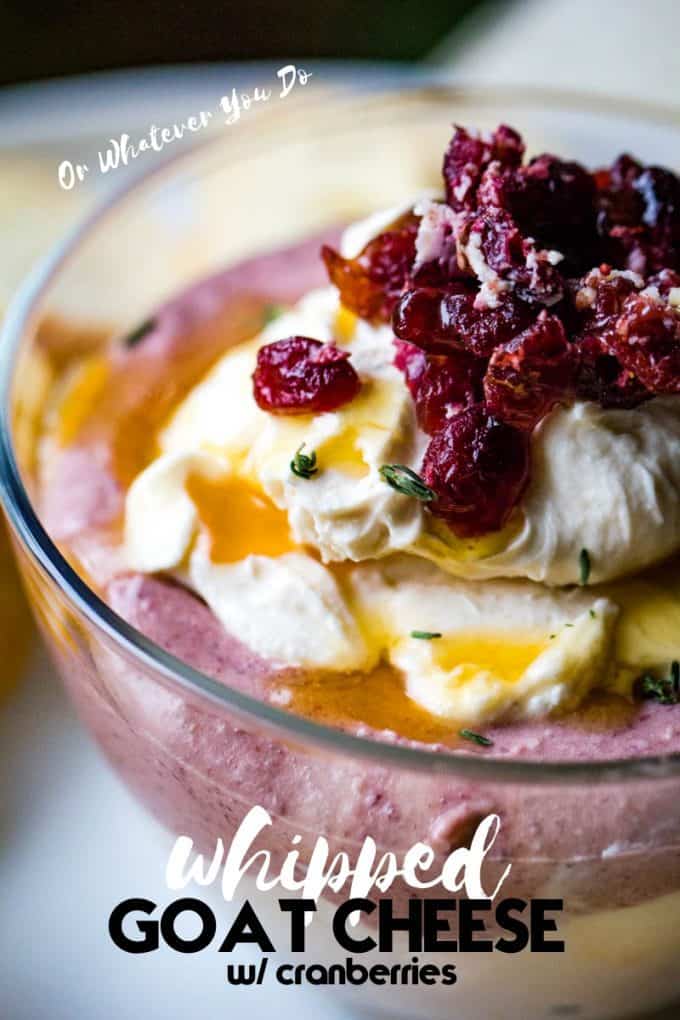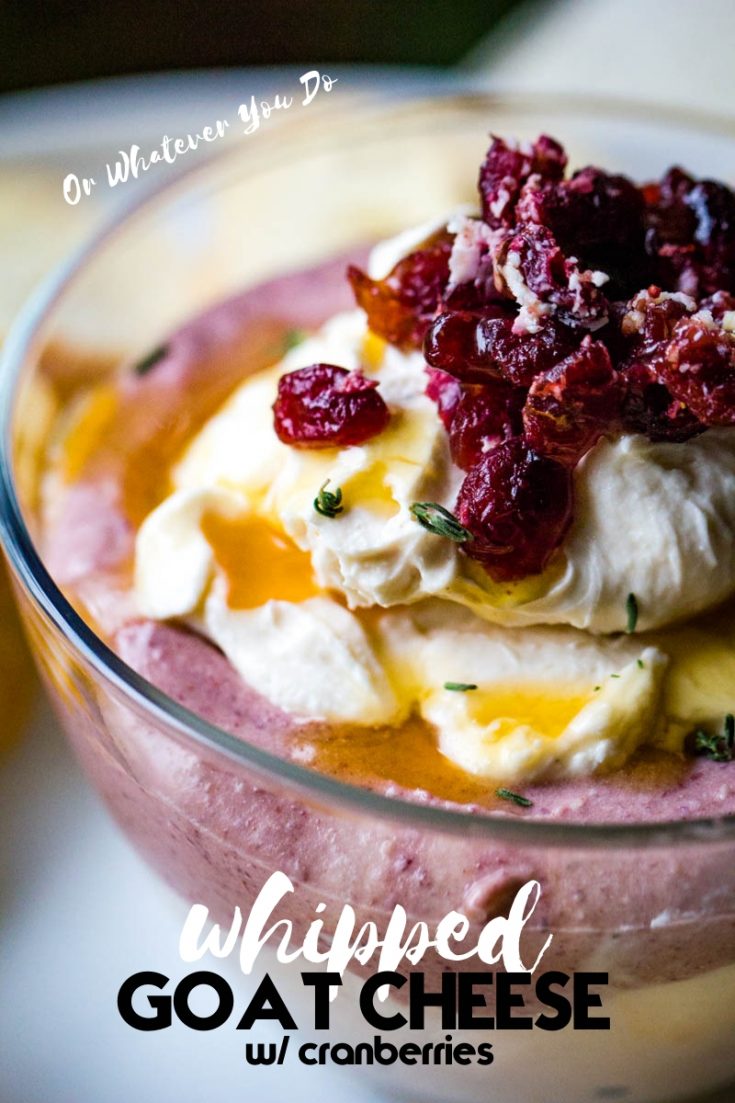 Whipped Cranberry Goat Cheese
Not too long ago I made a honey blueberry whipped goat cheese appetizer that rocked my world a few years back. When I was at Costco and saw a cranberry goat cheese roll, I thought, "I have to try a different version using cranberry!"
Cranberry is one of my have-to-have holiday favorite flavors. Cranberry sauce, sprinkle into salads, and of course, this goat cheese spread.
You could make this easy goat cheese spread for your holiday parties, late night snacking, or to pair with dinner. There is no wrong time to serve up this whipped cranberry goat cheese.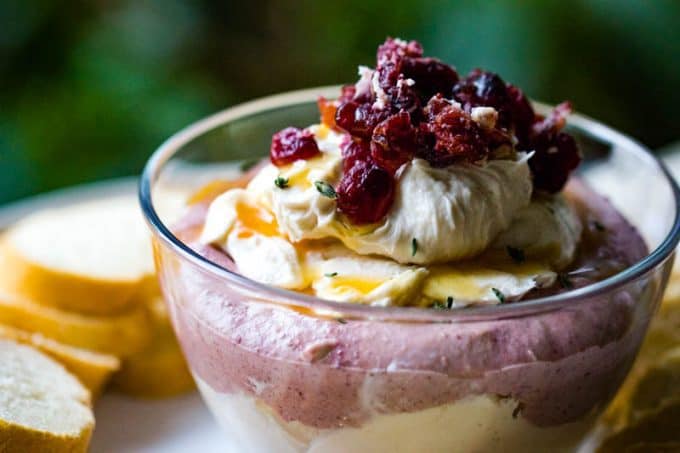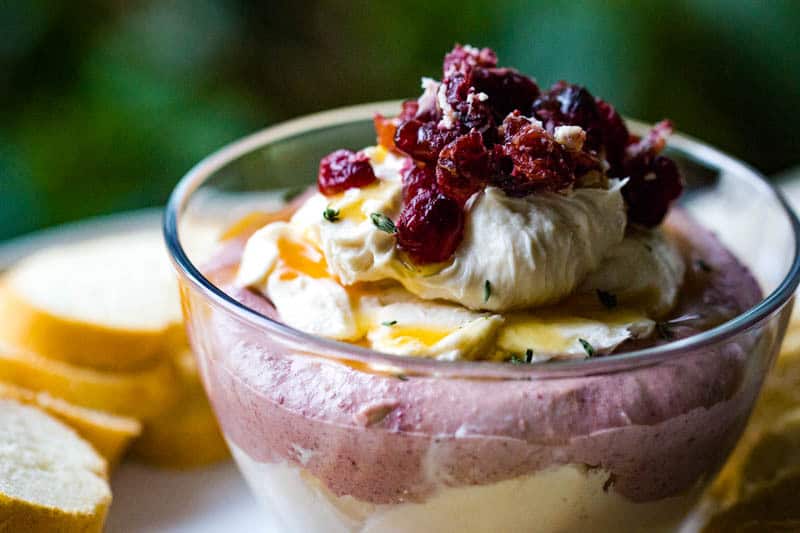 How to make whipped cranberry goat cheese
I love using the Cranberry goat cheese log from Costco as my starter for this recipe. What is so lovely is it helps to cut a corner in the process making this an easy goat cheese spread recipe.
I just take off all the cranberries on the outside of the log and reserve them for later. If you can't find this brand, look for other brands that are similar at your local grocery stores. I know it might sound weird, but trust me, the layer effect of this spread is what makes it so magical!
Follow my recipe below for a super quick and smooth goat cheese cranberry spread that will wow you and your guests.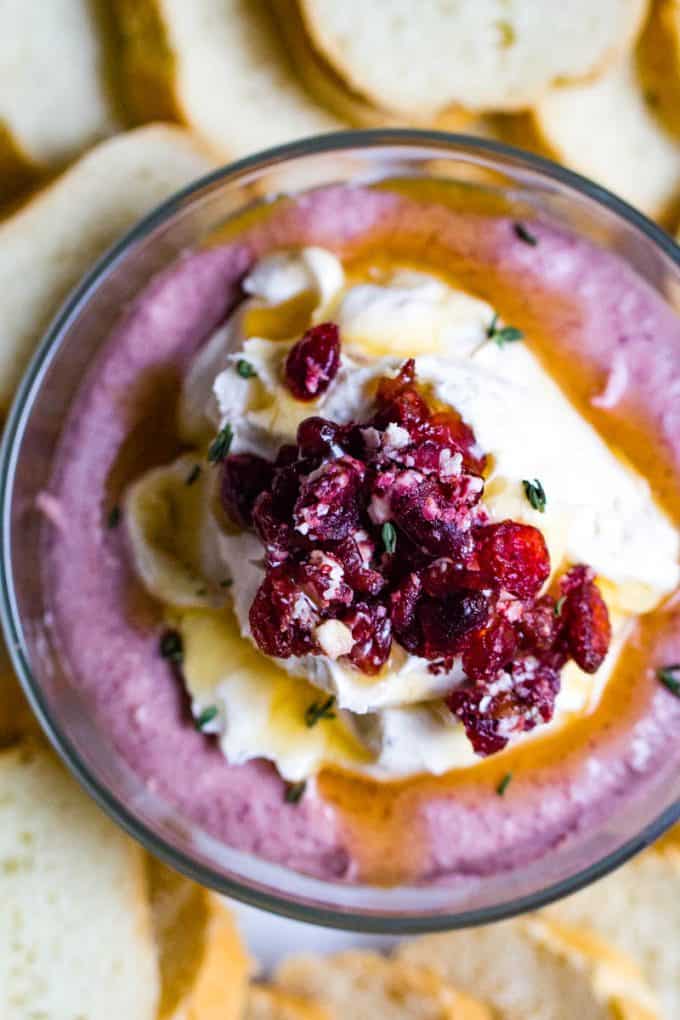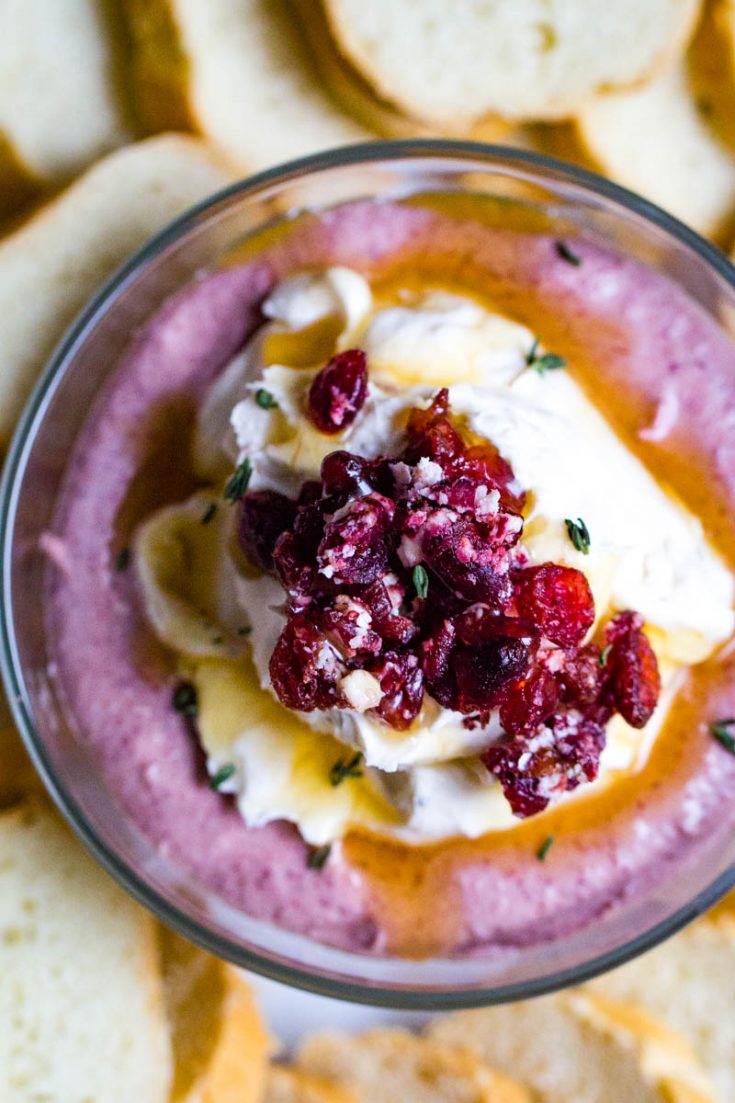 Goat cheese with cranberries
With my blueberry goat cheese spread, even people who are not a huge fan of goat cheese seemed to gobble this right up. When you add a different creamy texture and create layers from the cheese log, you will find it transforms the flavor. Trust me it works, and it works exceptionally well.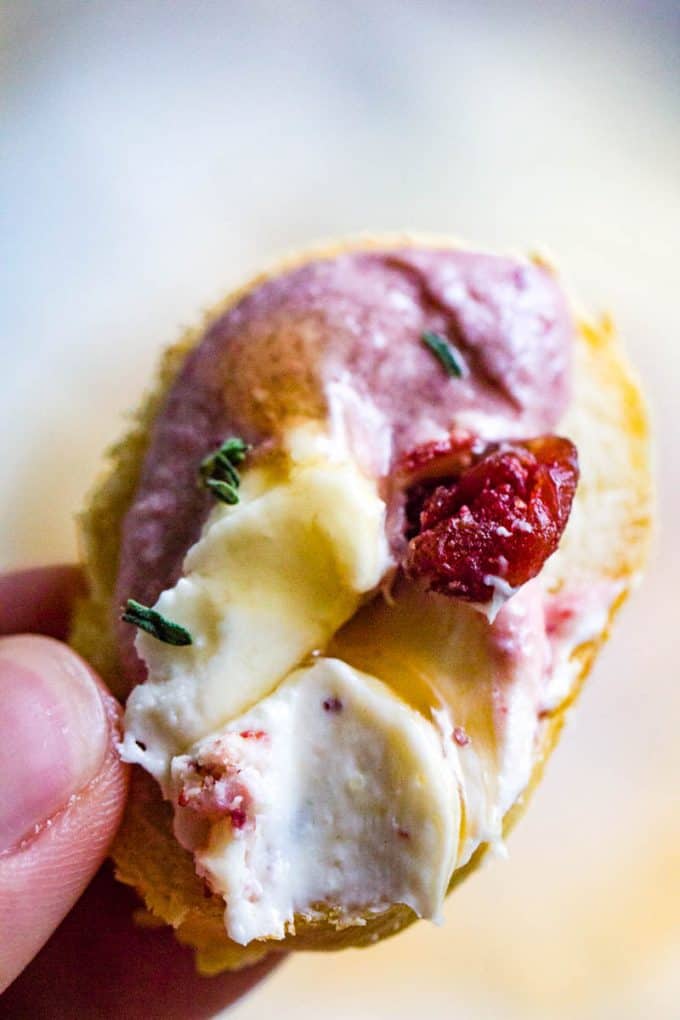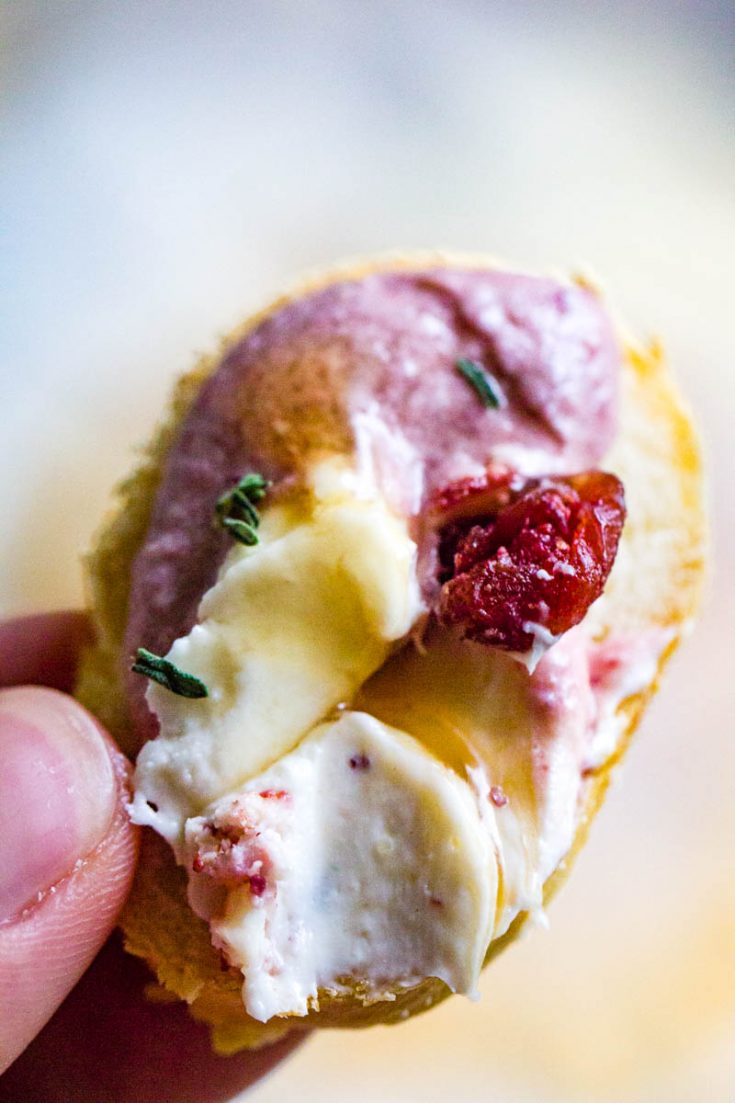 Are feta and goat cheese the same thing?
Similar but no, not the same. Feta tends to be less salty. Goat cheese is a lot more creamy and tangy, where Feta is less in both of those. Also, Feta produced in America is made by cow's milk, where goat cheese can be freely marked and labeled how they use it.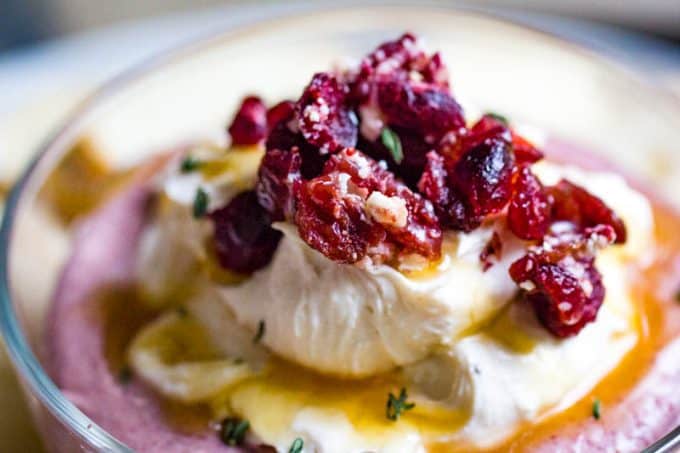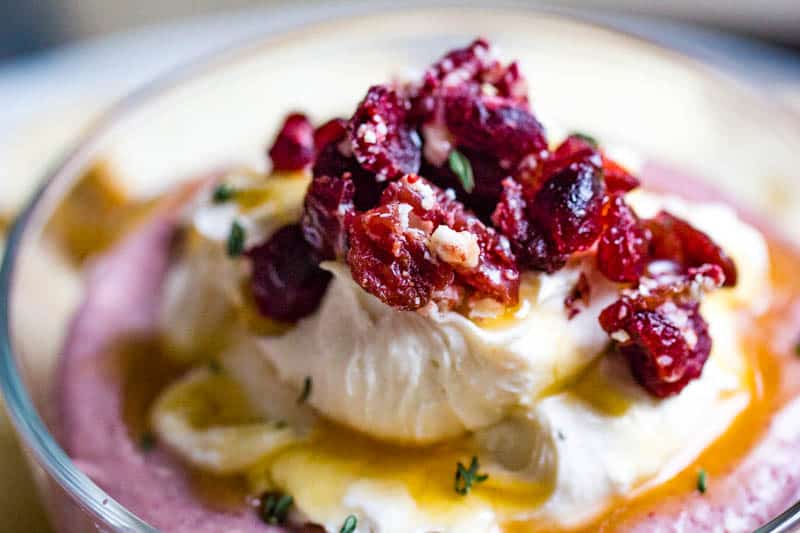 What is goat cheese?
Goat cheese is a creamy and tangy cheese that's made by using goats milk. It gives it a unique flavor that stands out next to other cheese varieties. When you pair goat cheese to cranberry, it indeed becomes so flavorful, slightly sweet, tangy, and works well.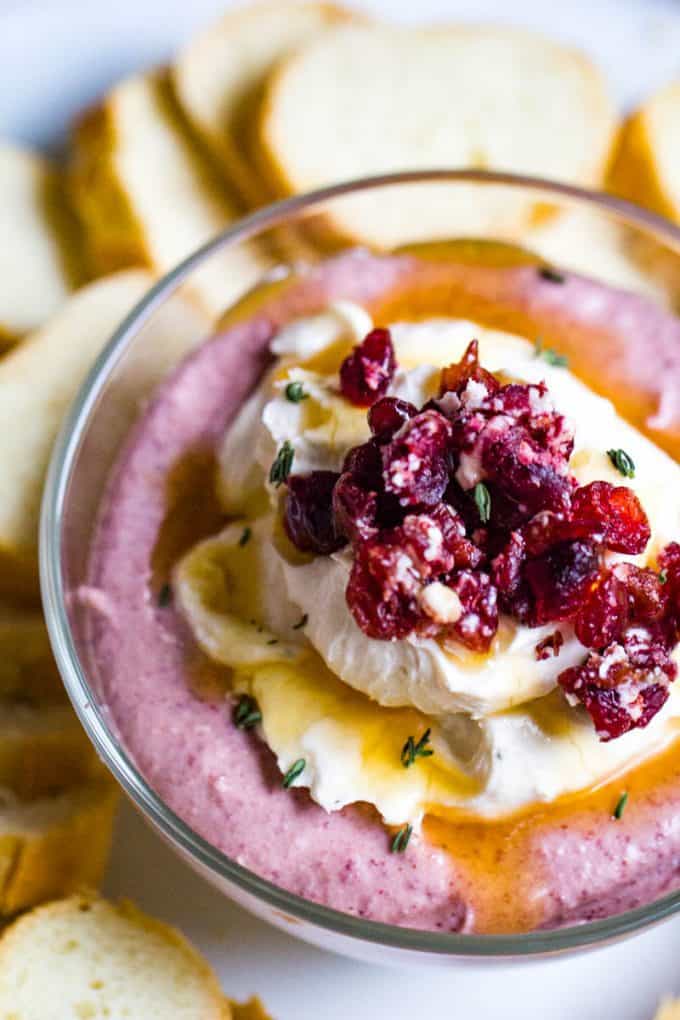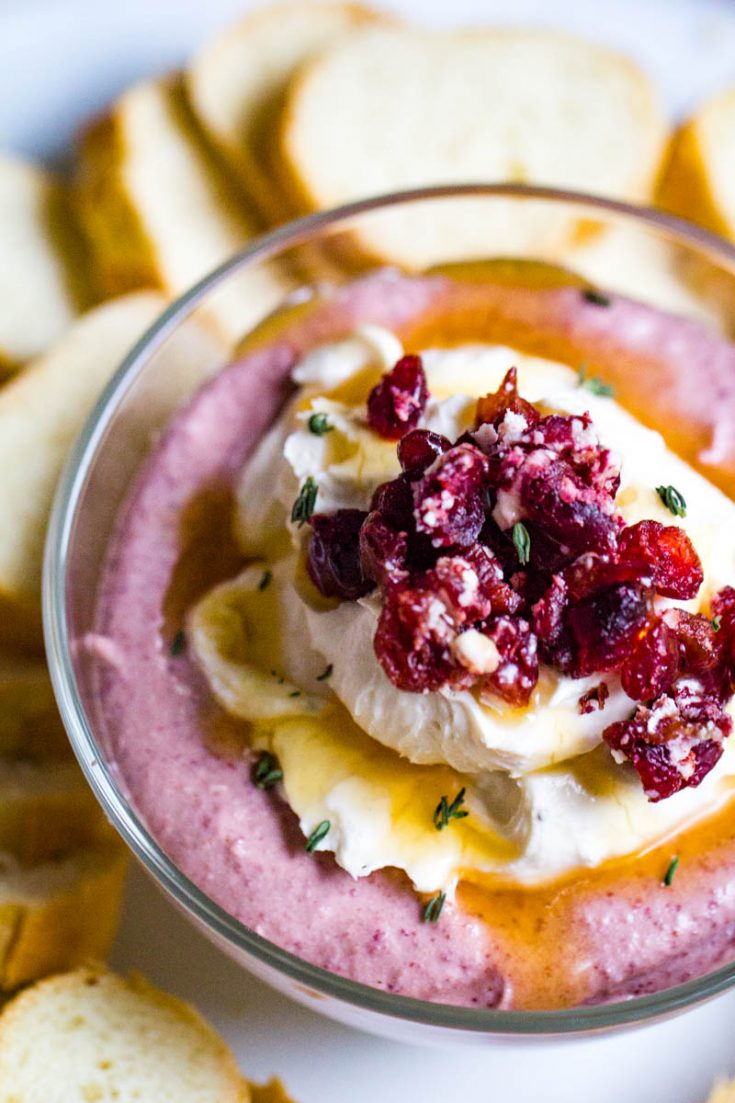 Appetizers and Dips to Dress Up Your Party
Here are even more of our favorite appetizers that would be great to serve alongside your cranberry goat cheese spread.
Chicken and Chanterelle Crostini
Sauteed chicken with chanterelle mushrooms topped on a toasted crostini with a balsamic glaze drizzled over the top.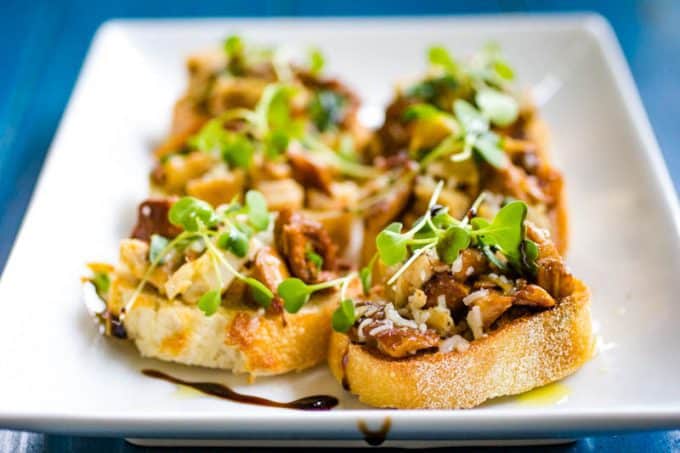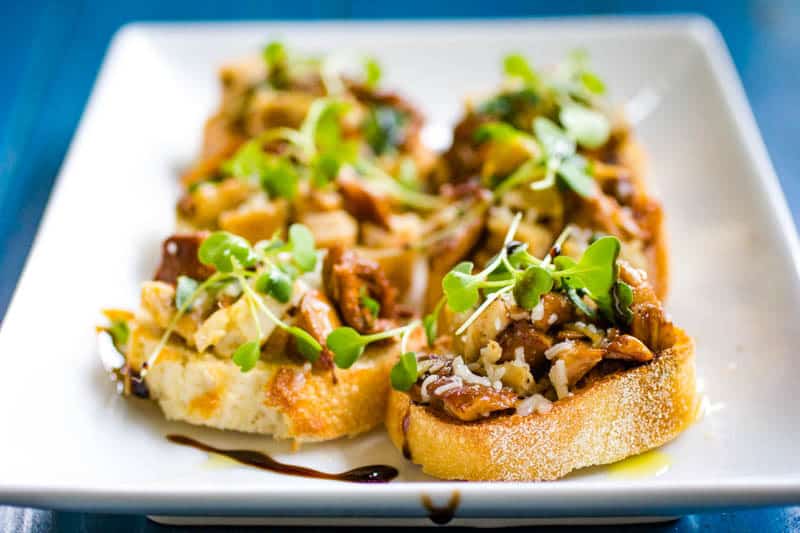 Fluffy Cherry Cheesecake Dip
Looking for a sweet dip to serve up? This cherry cheesecake dip is great to pair with graham crackers, fresh fruit, and dip away for a sweet and creamy treat.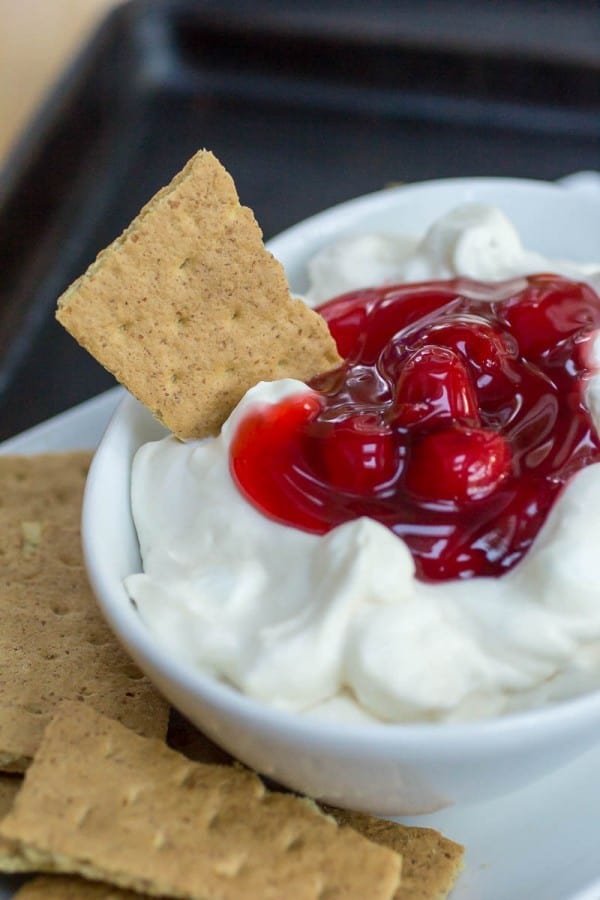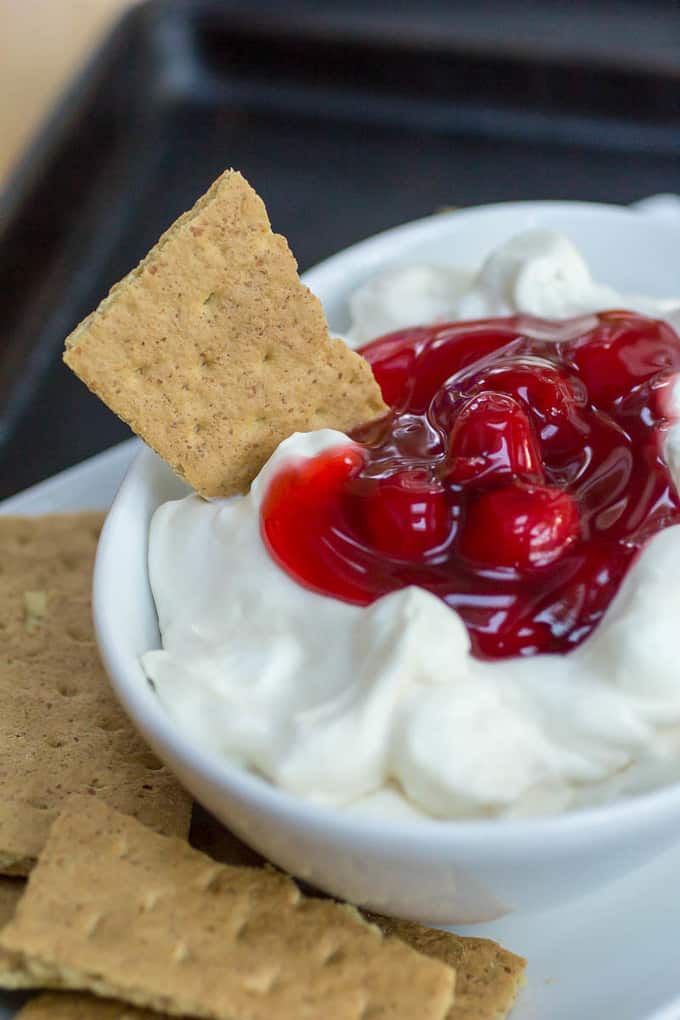 Traeger Smoked Italian Meatballs
Fire up that grill and whip up some smokey, juicy, and tender Italian meatballs that will stand out in a table of finger foods and appetizers.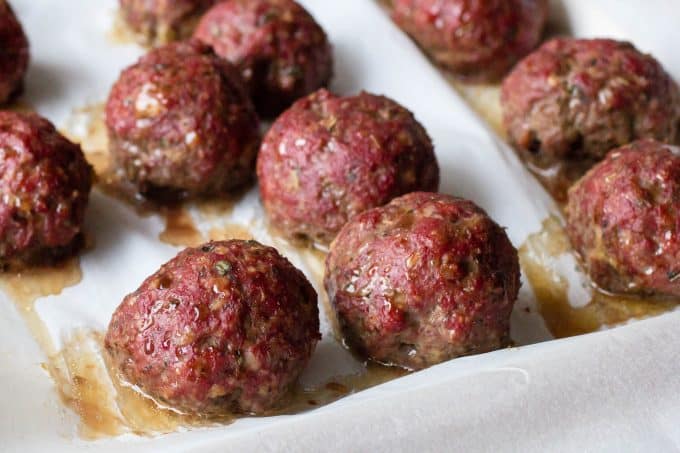 This quick and easy spread recipe that screams the holiday season. Kids and adults will both love this easy and delicious spread. It takes hardly any time to make, and you can have a snack that will leave people talking about it. No one has to know how straightforward it is to whip up.
Delicious Cranberry Cocktails to Serve Next to this Cranberry Goat Cheese Spread
If you want to continue the cranberry theme, I have some delicious cocktails you might enjoy! I know I have. Whip these up and bring it along with your whipped goat cheese and realllly please all of those party-goers.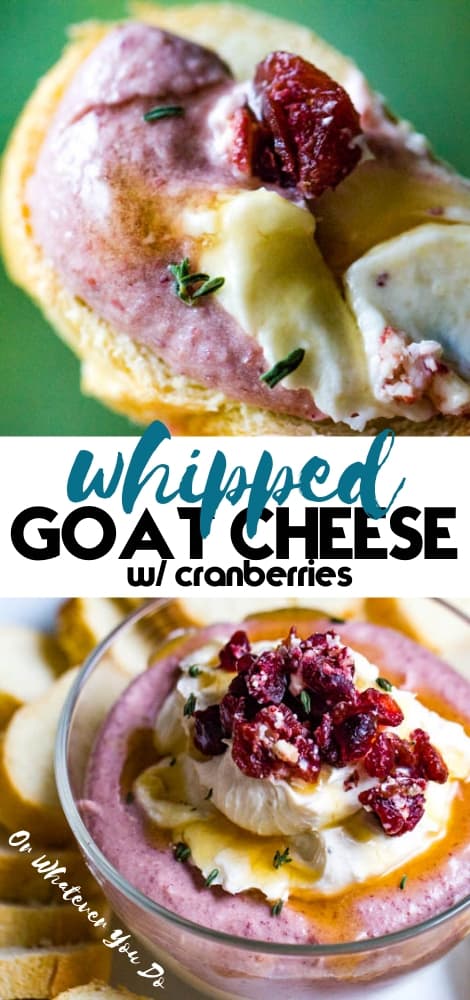 Yield: 8 servings
Whipped Cranberry Goat Cheese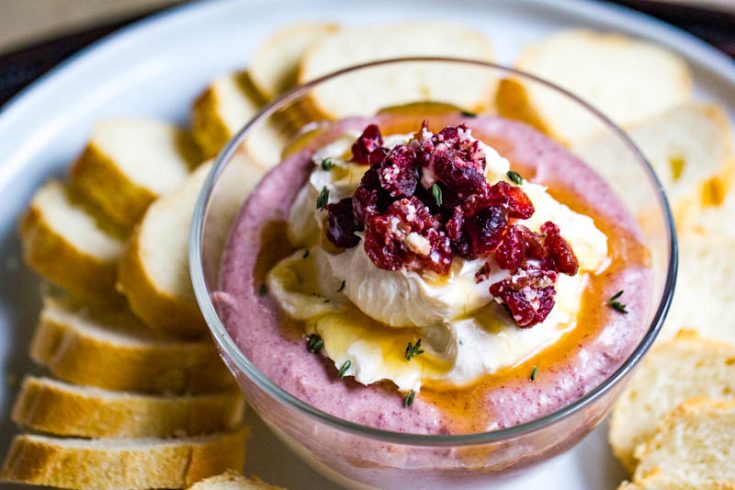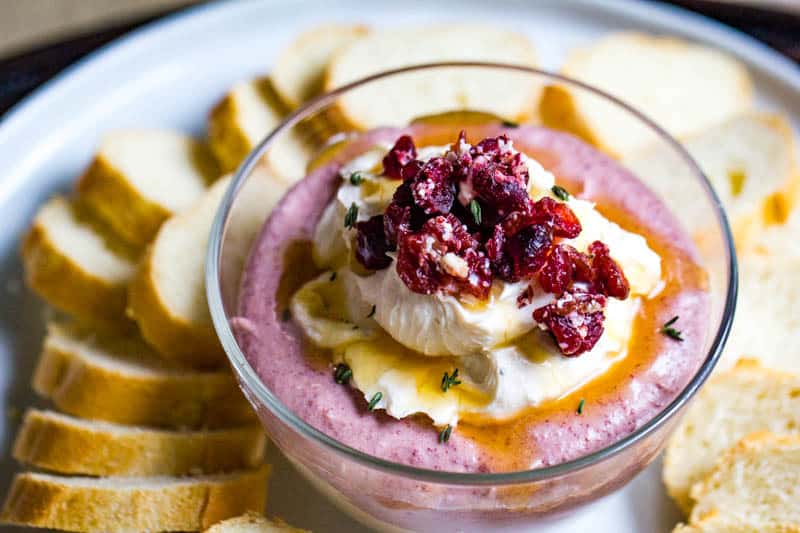 This delicious whipped goat cheese spread has a honey-sweetened cranberry layer that is perfect for all of your upcoming gatherings!
Ingredients
Goat Cheese Layer
1 16-ounce log cranberry goat cheese
8 ounces cream cheese, softened
1/2 cup cream
1/2 teaspoon garlic powder
1/2 teaspoon salt
1/4 teaspoon thyme
Cranberry Layer
Cranberries from the goat cheese log
3 tablespoons honey
1/4 cup cream
1/4 cup milk
Garnish
1-2 tablespoons honey
1 sprig fresh thyme
Instructions
Slice the cranberries off of the goat cheese log and set aside.
Whip together the goat cheese and the cream cheese until smooth and combined. Add in the cream, garlic powder, salt, and thyme. Mix together and spoon into a serving bowl.
Take the cranberries you cut off the log and mix with the honey, cream, and milk until well-blended. The cranberries should break up and mix into the cream and the remaining goat cheese that was cut off the log with the cranberries.
Spoon the cranberry layer on top of the savory layer, drizzle with honey, and serve with slice baguettes or pita bread.
Nutrition Information:
Yield:
12
Serving Size:
1
Amount Per Serving:
Calories:

181
Total Fat:

13g
Saturated Fat:

8g
Trans Fat:

0g
Unsaturated Fat:

4g
Cholesterol:

38mg
Sodium:

177mg
Carbohydrates:

15g
Fiber:

2g
Sugar:

10g
Protein:

3g