My easy delicious berry cocktails will have you reaching for the strawberries, raspberries, blackberries, & cranberries all year long. From sweet raspberry pina coladas to incredible blackberry margaritas, any cocktail fan in their right mind would love one of these.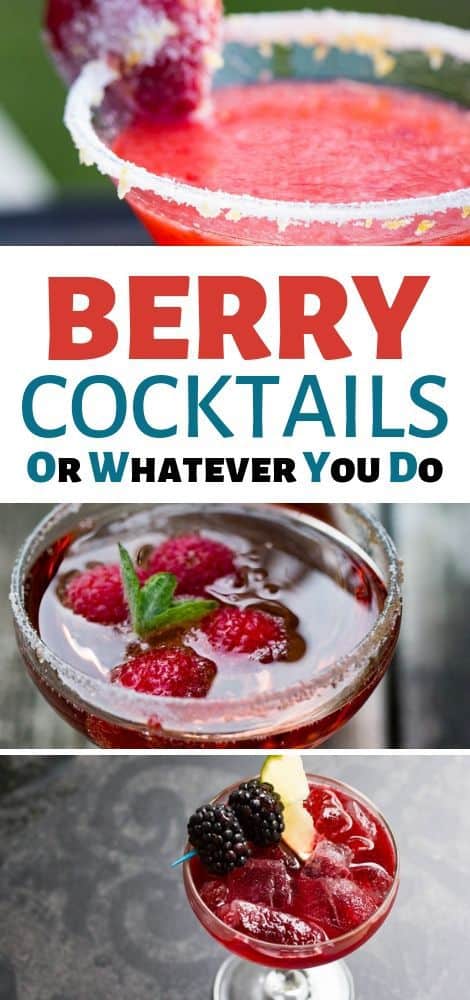 My easy, sweet, berry cocktails will fill your cup all spring and summer long. These are perfect baby shower cocktails, bridal shower drinks, mother's day bubbly, or any other occasion where you want to drink pretty things out of fancy cups.
Cocktails with Berries
Raspberries, strawberries, and blackberries – OH MY. These cocktails feature delicious summer berries and will have you going back for seconds! Feel a little fancy, and whip up a special cocktail for a special person in your life.