You might everyone knows how to caramelize onions, but you'd be wrong. These unique onions are actually cooked incorrectly quite often, and it is almost always the result of being in too much of a rush. Don't make the same mistake! You can make fabulous caramelized onions too.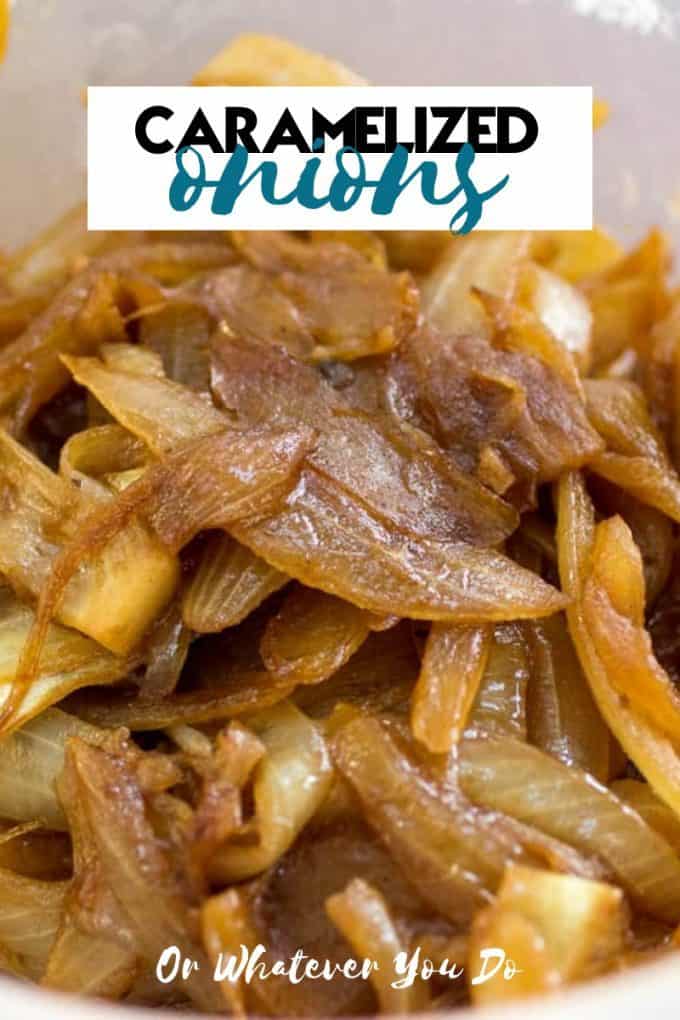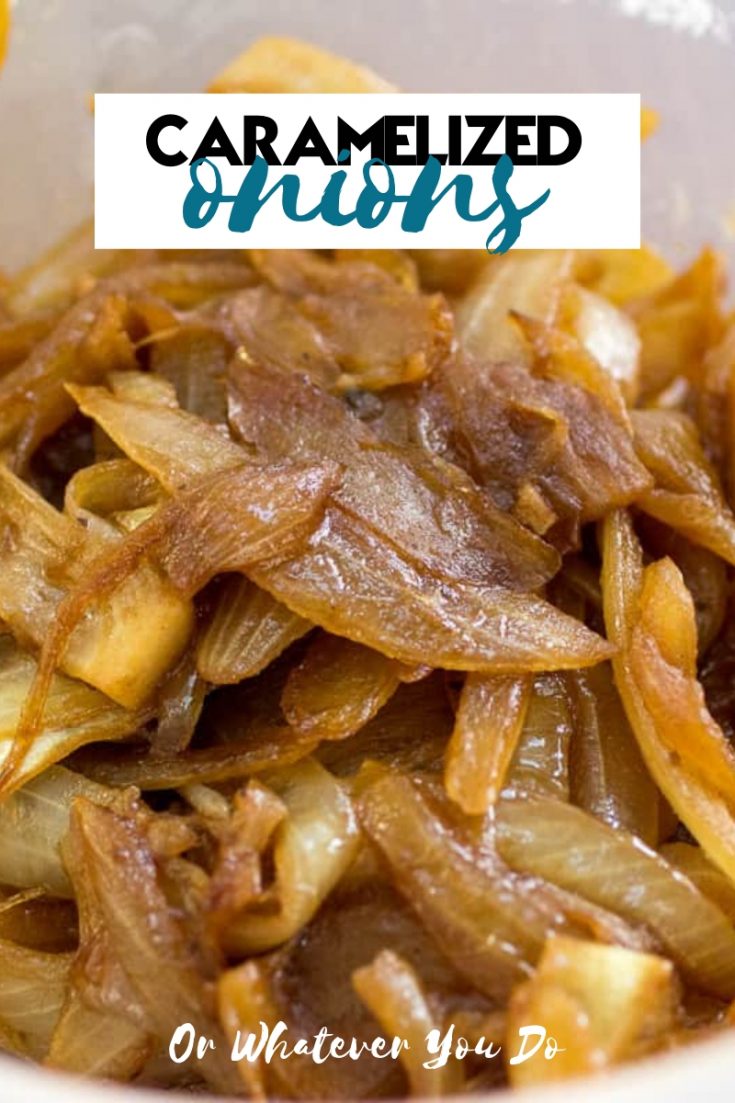 How to Caramelize Onions
It took me an absurd amount of time to realize that simply browning onions quickly in a pan was much MUCH different than taking the time to properly caramelize them.
The flavor is worlds apart, and the end result is well worth the extra time this takes.
The number one key is LOW and SLOW. You want to keep the heat at medium-low and be patient. Properly caramelizing onions should take at LEAST 30-45 minutes. More if you are doing a large batch. So, take your time. Grab your kindle and a seat in your kitchen, and get ready to babysit these for about an hour.
It is best to cut your onion the long way from top to root in half and then cut into slices the same direction. This will help the onions stay together in larger pieces for things like french onion soup, or as toppings for steak, pierogies, or omelets.
In the photo below, I have cut the more traditional way because the dish I was using them in had kids eating it. My kids are horrified at the THOUGHT of an onion, and small pieces are easier to handle.
What is the best way to caramelize onions?
In my opinion, the best way is the classic way – on the stovetop. Follow the step-by-step below for the full instructions.
Melt some butter in a large saute pan. I use about a tablespoon per onion. This was an extra large batch.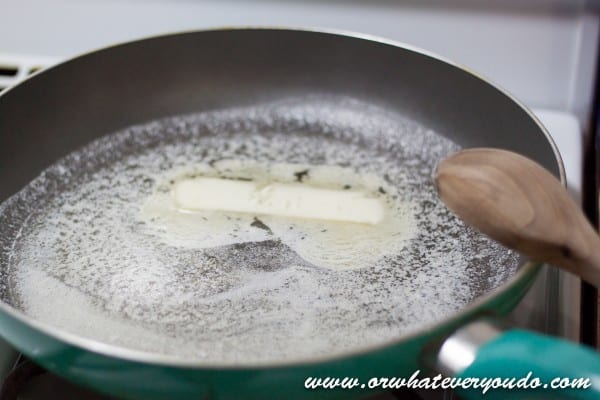 With the stove on medium low heat, add the onions and let them cook down, stirring occasionally.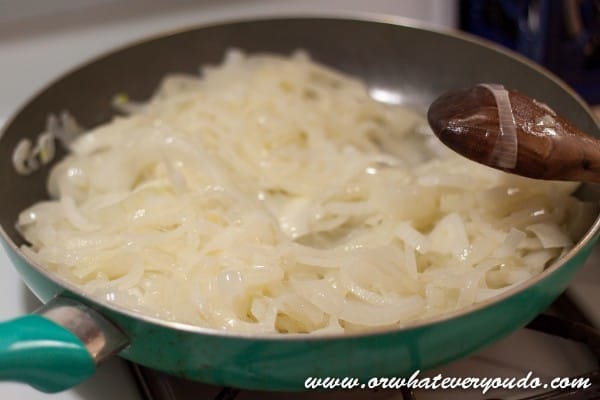 Pretty soon they will start softening up and become translucent.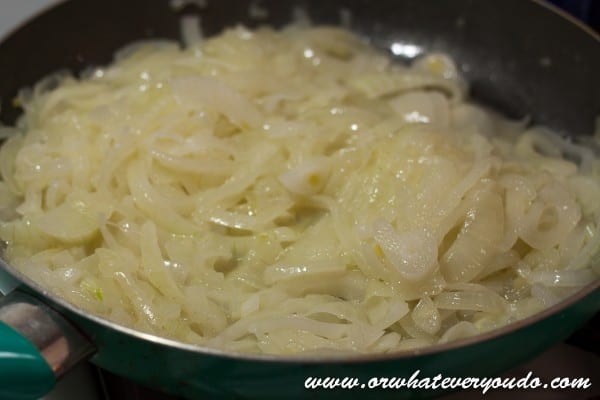 Pretty soon when you are stirring the onions will start to change texture and become a bit creamy.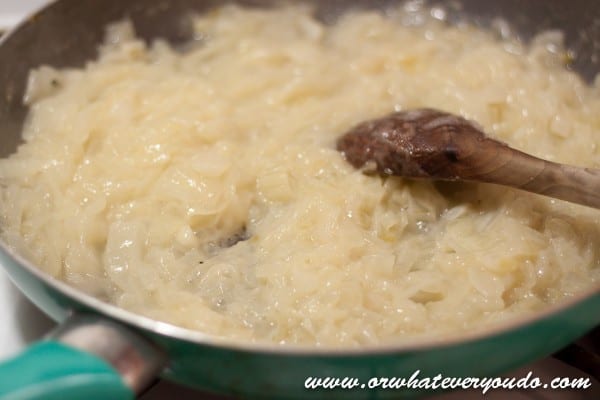 In another 10 – 15 minutes you will slowly start seeing the color change.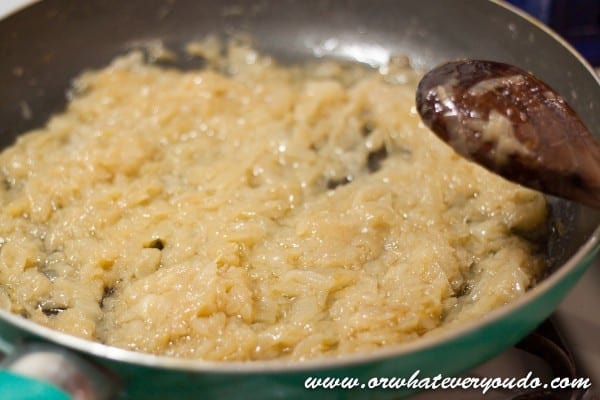 Keep on keeping on until the onions are a beautiful coppery brown color.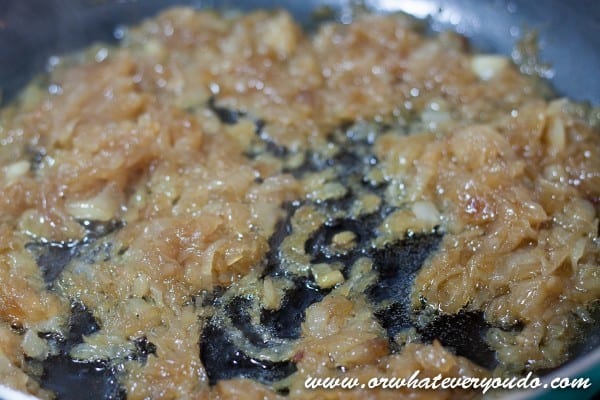 Try and resist eating spoonfuls of this before it goes into your recipe, onto your steak, or wherever else you can dream up to add these.
Recipes Using Caramelized Onions
Are there any other ways to make caramelized onions?
There sure are! You can caramelize them in the pressure cooker, or even on your grill. Check out my Traeger Smoked Caramelized Onions if you don't have any more room on the stove!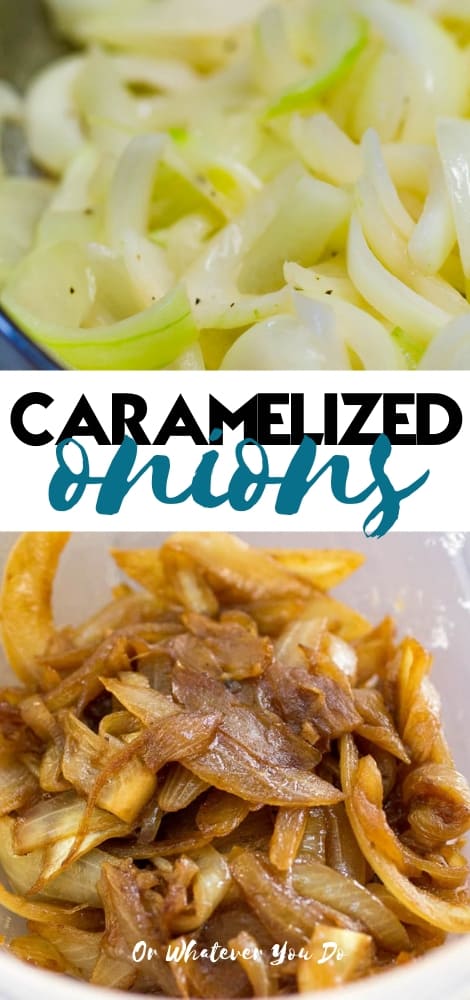 Yield: 1 batch
How To Caramelize Onions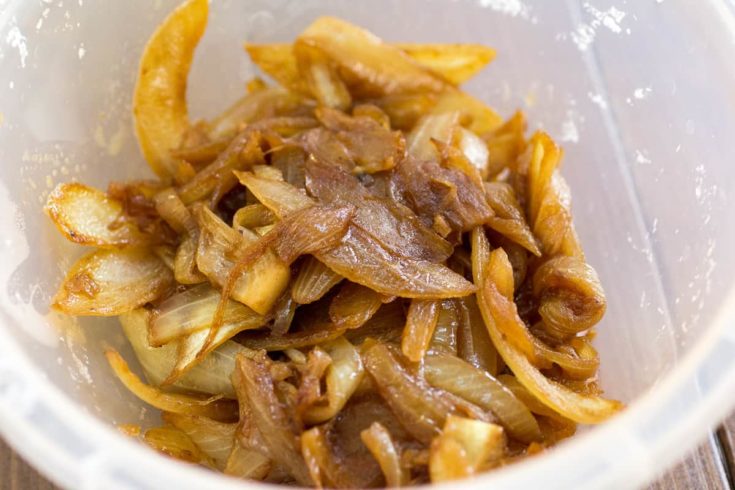 These caramelized onions are the best! I love putting them in soup, mixed into pasta sauces, inside pierogies, or on steaks and burgers.
Ingredients
3 large onions
3 tablespoons butter
Instructions
Place the butter in a large non-stick skillet over medium-low heat.
Slice onions and cook, stirring occasionally, until golden brown.
Go slow, and be patient! Good caramelized onions take time!
Nutrition Information:
Yield:
6
Serving Size:
1
Amount Per Serving:
Calories:

79
Total Fat:

6g
Saturated Fat:

4g
Trans Fat:

0g
Unsaturated Fat:

2g
Cholesterol:

15mg
Sodium:

48mg
Carbohydrates:

7g
Fiber:

1g
Sugar:

3g
Protein:

1g