This homemade Pane Bianco Bread looks soooo hard, but it is actually really simple. This easy and forgiving Italian bread with cheese recipe is loaded with sun-dried tomatoes, garlic, and herbs.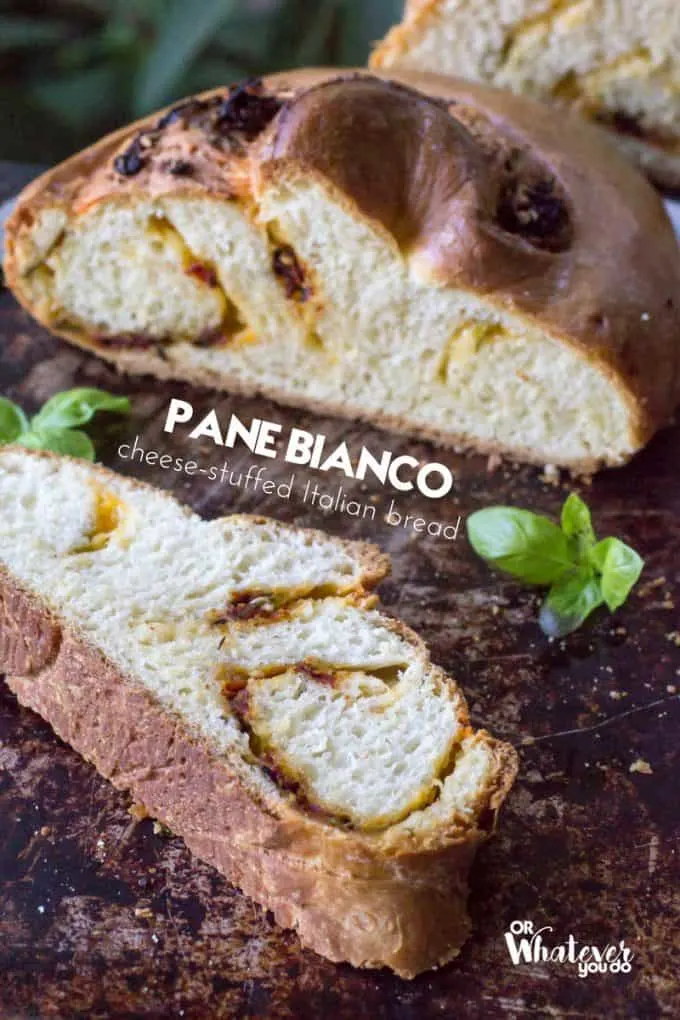 Italian Bread with Cheese | Pane Bianco
These pictures have lived on my computer for ages now, in a folder called "Heather bread". She tells the story much better than I ever could on her post featuring another version of this amazing bread, her Easy Cheesy Italian Bread.
The moral of the story is basically that this bread can be baked, photographed, and edited faster than a person can fly from Charlotte to California, while also working full time and chasing after 7 children, so what is your excuse?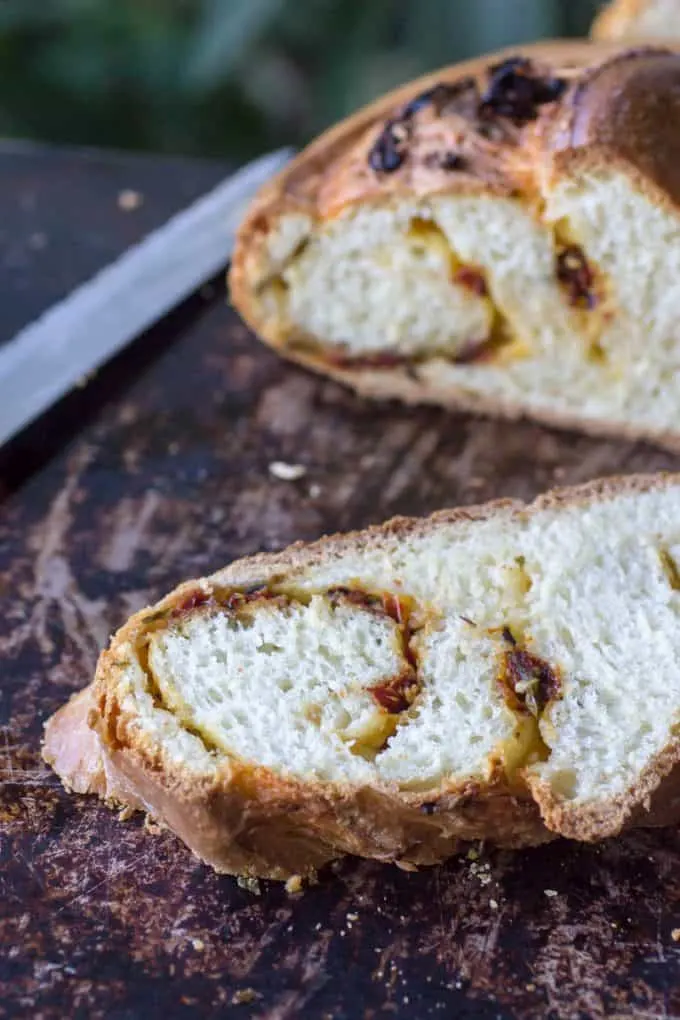 This bread is SO flavorful, and I can't think of any bread I'd rather have warm out of the oven and slathered with some kind of amazing compound butter. Or just regular butter, really. Bring.All.The.Butter and I'll bring the fresh bread, okay?
Do You Need A Mixer To Make Good Bread?
NO. Definitely not, but it DOES make the process much easier. I used to make a ton of bread and rolls before I had a mixer, and they turned out amazing. It is time-consuming though.
I'm a big believer that good bread needs a LOT of kneading, so don't skimp on that side of things if you do decide to go at this with sheer brute force. You are generally going to need about 15 minutes more than you really feel like doing.
More delicious BREAD recipes here!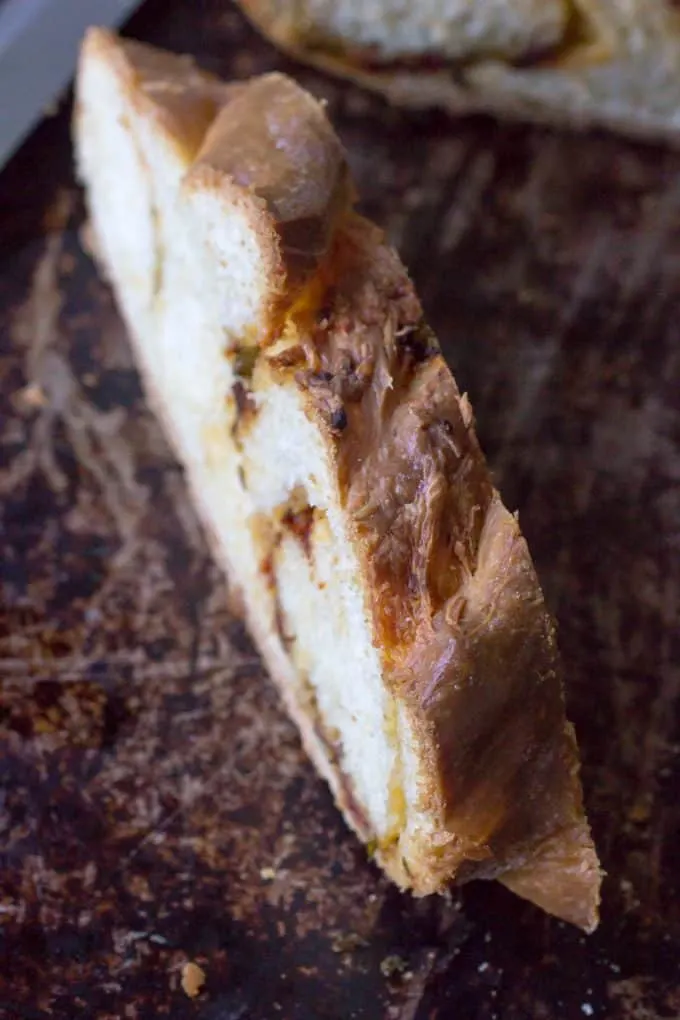 Can I Make My Own Sun-Dried Tomatoes?
Kind of! I totally did that by roasting some fresh tomatoes in the oven, but you won't get the full sun-dried flavor doing it that way. I recommend buying sundried tomatoes if you really want the full effect.
What else could I add to this bread?
Want to really amp up the Mediterranian flavors in this fresh bread? Add in some chopped olives and feta cheese to the mix.
Are you a fan of oil and vinegar dipping sauces? Whip up some herbed bread dip for this!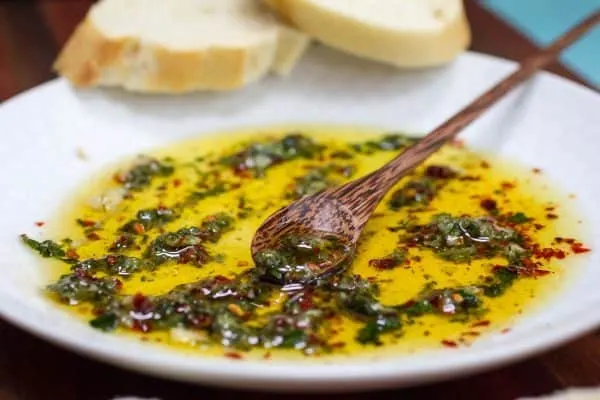 Can I use a different cheese?
Of course! Use whatever you have laying around, or use your favorite. Cheese + bread is going to be hard to do in a way that won't be amazing, so feel free to experiment a bit!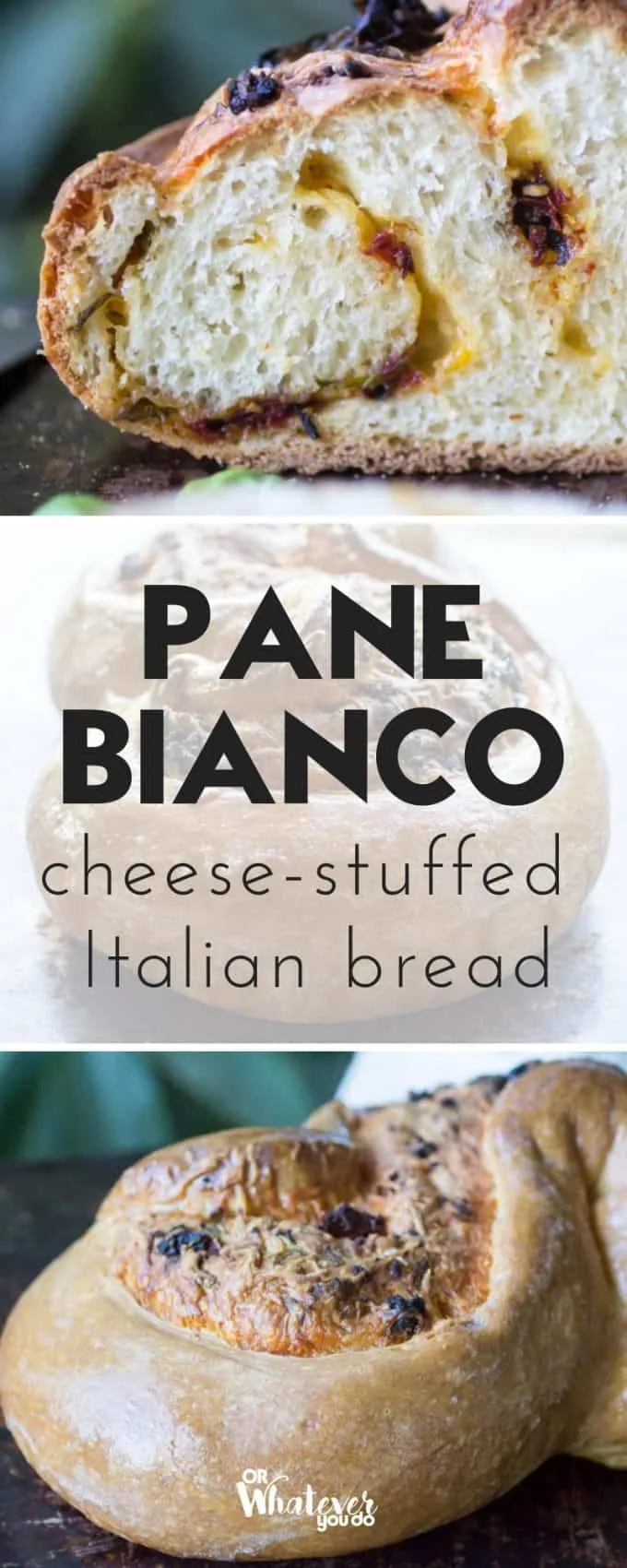 Yield: 8 people
Italian Bread with cheese, garlic, and sun-dried tomato | Pane Bianco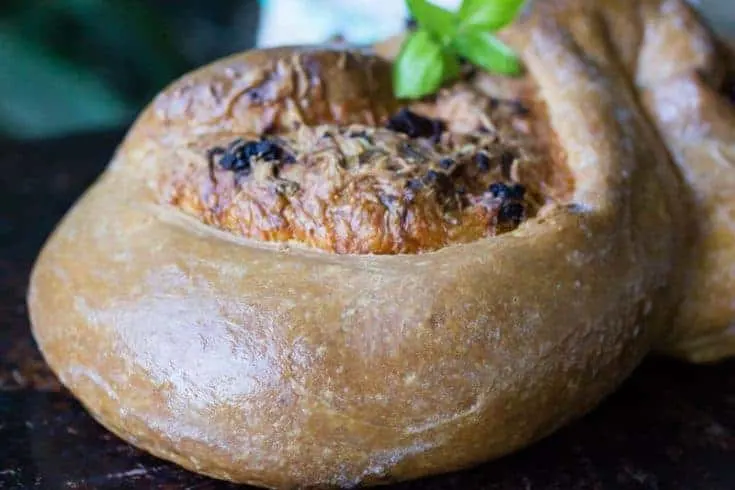 This impressive stuffed Italian loaf is full of bold flavors, and you cannot beat it fresh out of the oven, or sliced for a twist on a classic grilled cheese.
Total Time
3 hours
15 minutes
Ingredients
1 package yeast
1/2 cup milk, warm
1/3 cup warm water
3 cups bread flour
2 1/2 teaspoons salt, divided
1 large egg
6 tablespoons olive oil, divided
1 1/2 cups shredded cheddar cheese
1/2 cup sun-dried tomatoes, roughly chopped
3 cloves garlic, minced
1/3 cup fresh chopped basil
Instructions
Mix together your yeast, milk, and water in the bottom of your mixing bowl with the dough hook attached. Mix yeast into liquid, and let proof for 15-20 minutes in a warm place. You should see some bubbles on the top of the liquid after the 20 minutes are up.
Turn the mixer onto low, and add in your flour, 2 teaspoons salt, egg and 3 tablespoons olive oil. You may need a little more or a little less, depending on your specific dough. Knead on medium speed for 5 minutes.
Lightly oil a large rising bowl, and turn out the dough from the mixer into the bowl. Flip the dough over a few times so all sides of it are coated with oil. Cover the dough with a light towel, and let rise until doubled. This should take about an hour.
Combine your sun-dried tomatoes, garlic, basil, 1/2 teaspoon salt, and the remaining olive oil. Mix together. Set aside.
Lightly oil a large baking sheet.
Turn the risen dough out onto a lightly floured surface, and flatten into a large rectangle.
Spread the sun-dried tomato mixture out onto the dough, and then sprinkle with the cheese.
Roll the dough into a long log, and seal the edges. Place the whole log on your baking sheet.
Here is the tricky part. You want to take a VERY sharp knife or kitchen scissors, and cut a slit about an inch deep down the center of the log. You want to expose some of those layers of filling that you rolled up in the log.
Once it is cut, you just need to twist it into an "S" shape, and fold the ends of the "S" under the loaf, and pinch to seal.
Cover the loaf with your towel and let rise until doubled again. Or about another 45 minutes to an hour. While the dough is rising, pre-heat your oven to 350 degrees.
Bake the loaf for 35-45 minutes. If it starts to get too dark on the top, loosely cover it with non-stick foil so that it doesn't get too dark and burn.
Remove from oven and let cool for 15-20 minutes before slicing.
Nutrition Information:
Yield:
12
Serving Size:
1
Amount Per Serving:
Calories:

260
Total Fat:

13g
Saturated Fat:

4g
Trans Fat:

0g
Unsaturated Fat:

8g
Cholesterol:

30mg
Sodium:

548mg
Carbohydrates:

27g
Fiber:

1g
Sugar:

1g
Protein:

9g
Nutrition data provided here is only an estimate. If you are tracking these things for medical purposes please consult an outside, trusted source. Thanks!