Store-bought sweet and sour doesn't even compare to my Homemade Sour Mix recipe. If you want a fresher version of the classic bar sour, this recipe is just what you need. Dress up your cocktails and mixed drinks with this simple homemade bar staple.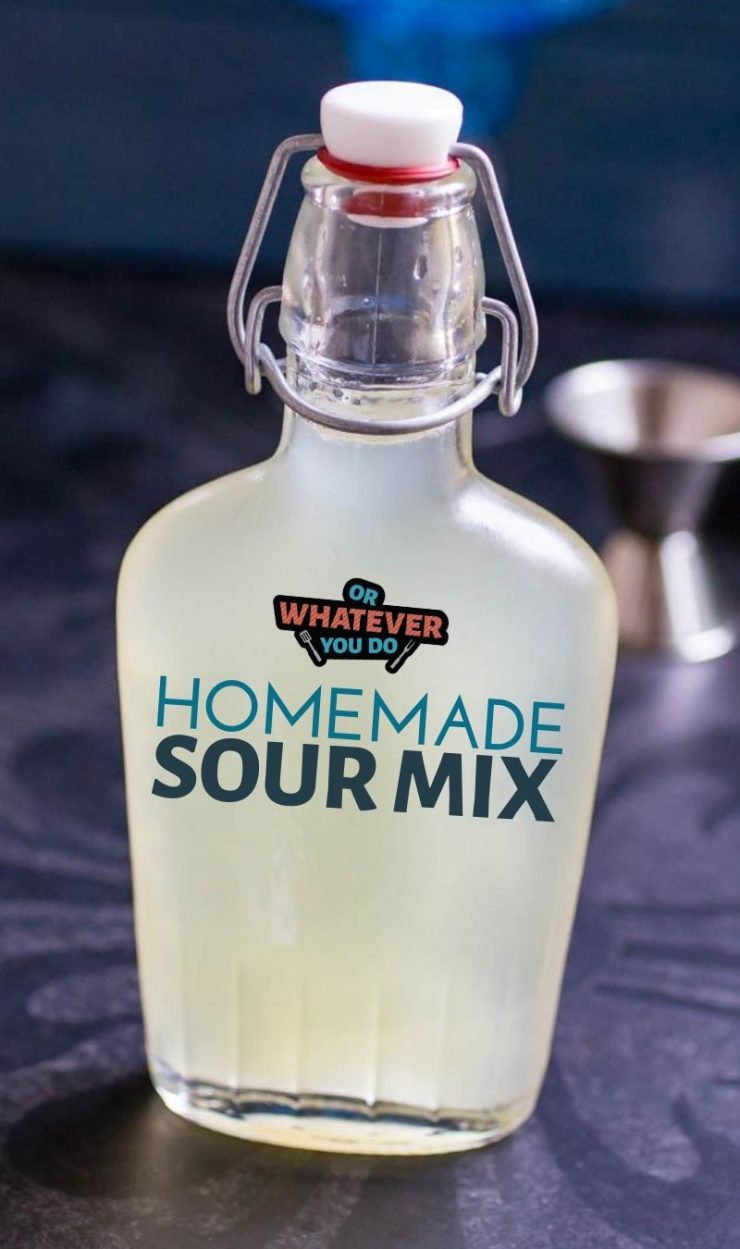 The Best Homemade Sour Mix
Three simple ingredients are all this recipe requires for that perfect sour mix to stir into your favorite cocktail. Just like most things, homemade is better, and this recipe is just that.
So much better.
You'll never look at store-bought sour mix the same way again.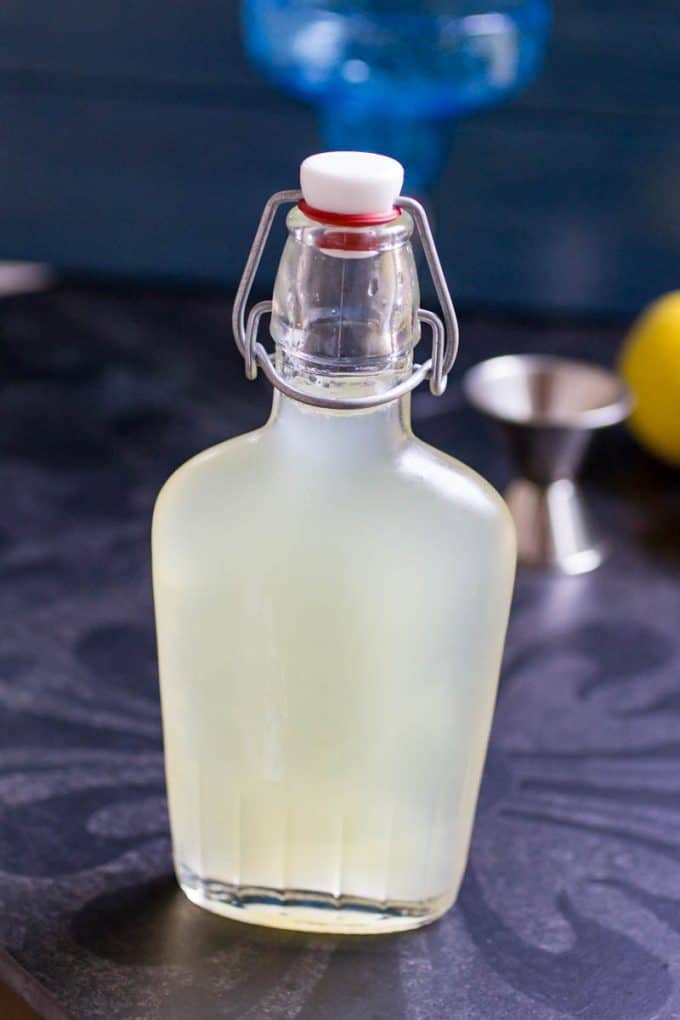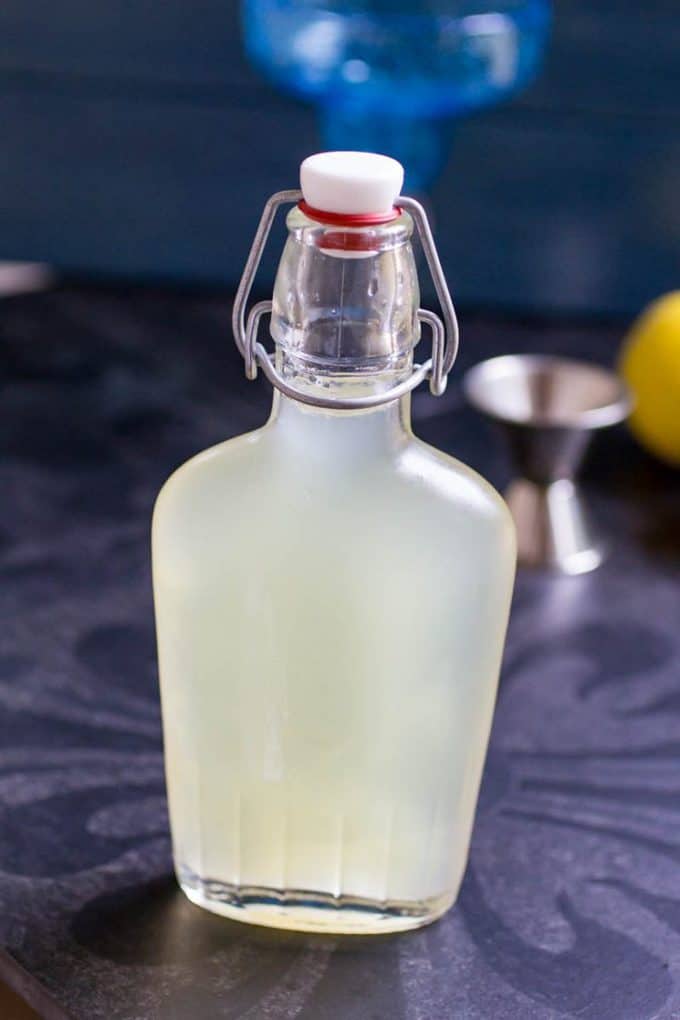 Why use homemade cocktail ingredients?
I am a huge fan of making homemade cocktails. From whipping up a homemade Kahlua coffee liqueur to a lemongrass lemon drop and all things in between. Pairing the perfect cocktail with your menu is always fun for me! I love creating a menu all the way down the drinks.
Since I love cocktails, I thought why not make my own sour mix instead of buying premade. Once I started doing that, I realized quickly it immediately x10 how great these cocktails ended up.
Ingredients matter.
More Cocktail Recipes here!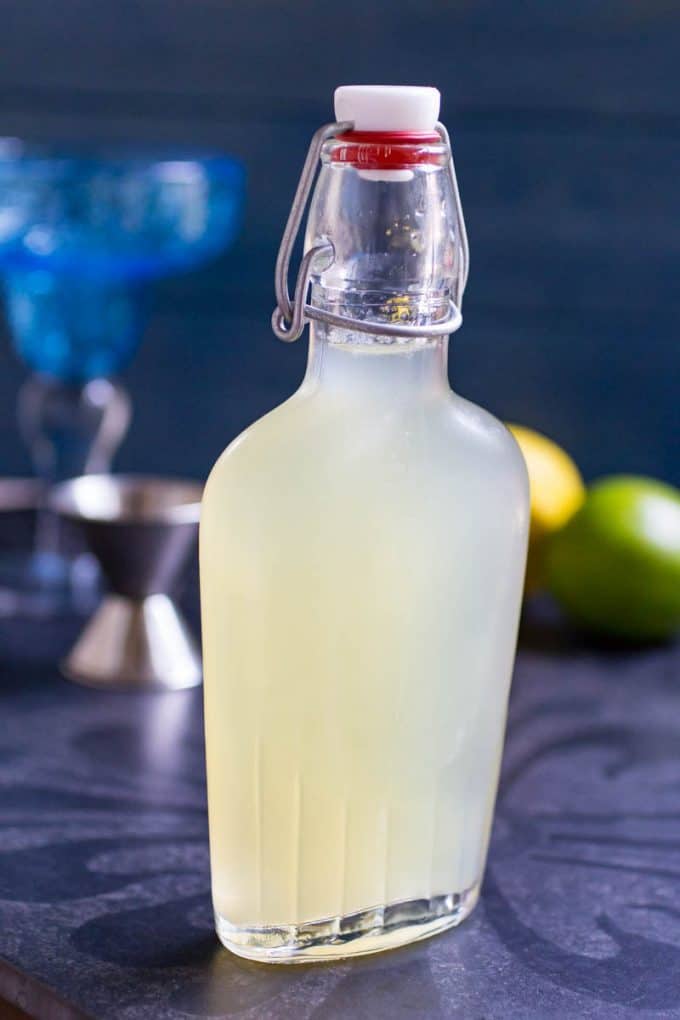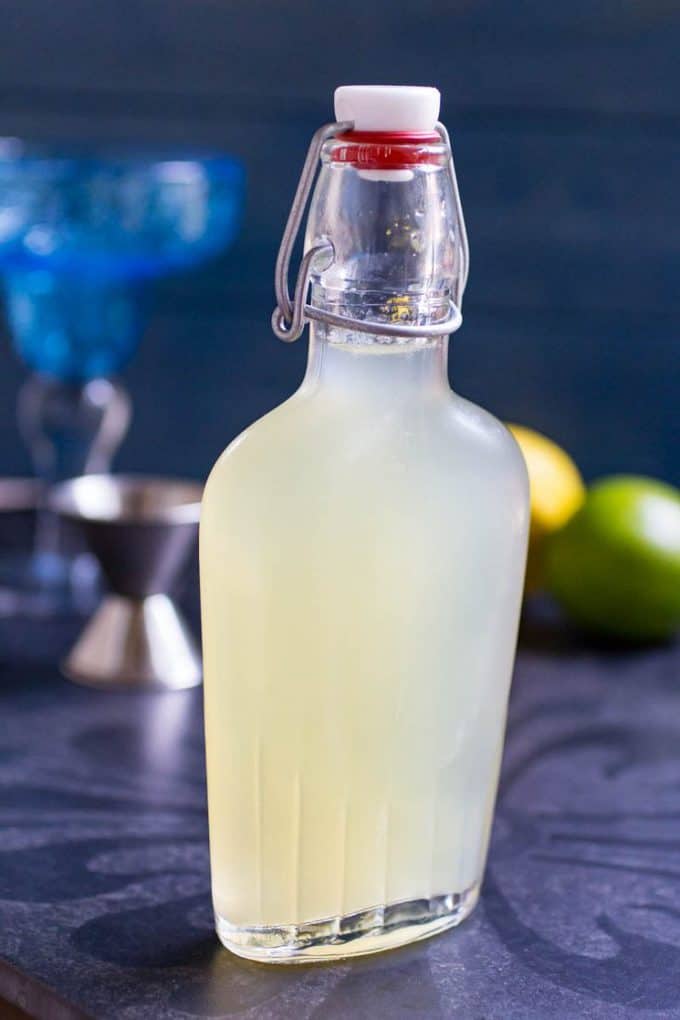 Use Your Sour Mix in…
Follow me on Instagram!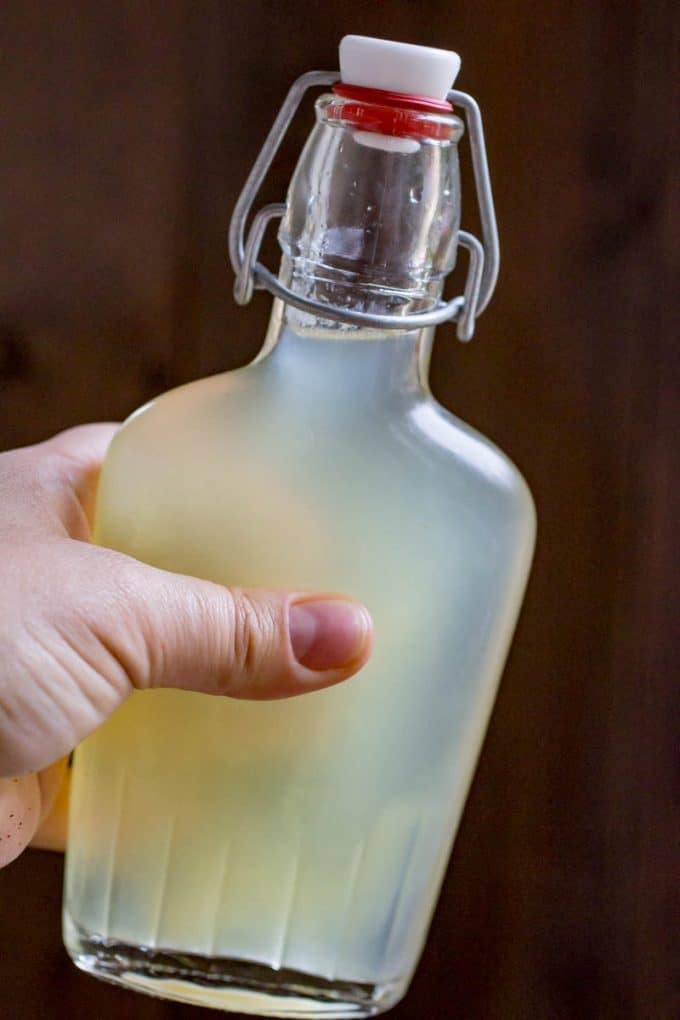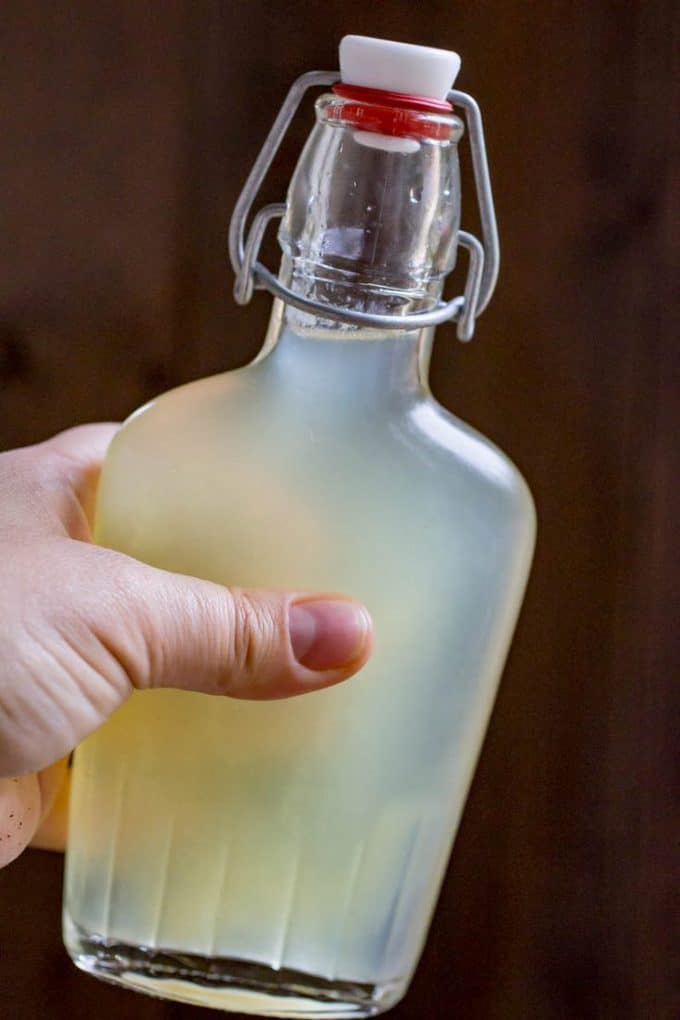 What Is Sour Mix?
Sour mix is a mix of lime and lemon juice mixed with a simple syrup of sugar and water. This mix is great to add to mixed drinks and cocktails to offer an elevation of tang and sweetness to the liquor. Serve your drinks over ice or blended for that perfect mix of alcohol to sweet.
Does Sour Mix Go Bad?
Like most things, over time your sour mix can go bad. You might find it tastes bad, offers a fragrance that smells extra sour, or even has mold growing in the container. The ingredients themselves do help to preserve the mix naturally, but it isn't going to last forever. The homemade sour mix is so simple to make; it will take no time to whip up a fresh new batch to have on hand to mix in your drinks.
Sour mix can last around 2-3 weeks in the refrigerator. I recommend refrigerating your sour mix since it has fresh ingredients, it will help extend the shelf life and keep the mix tasting top-notch.
I do recommend investing in a juicer for your lemons and limes. It is a great way to maximize how much juice you can get out of your slices. They are affordable, and you can find at most mass stores or even shop online. It is also a good idea to have a strainer on hand to hold back any pulp or seeds that might go into your sour mix.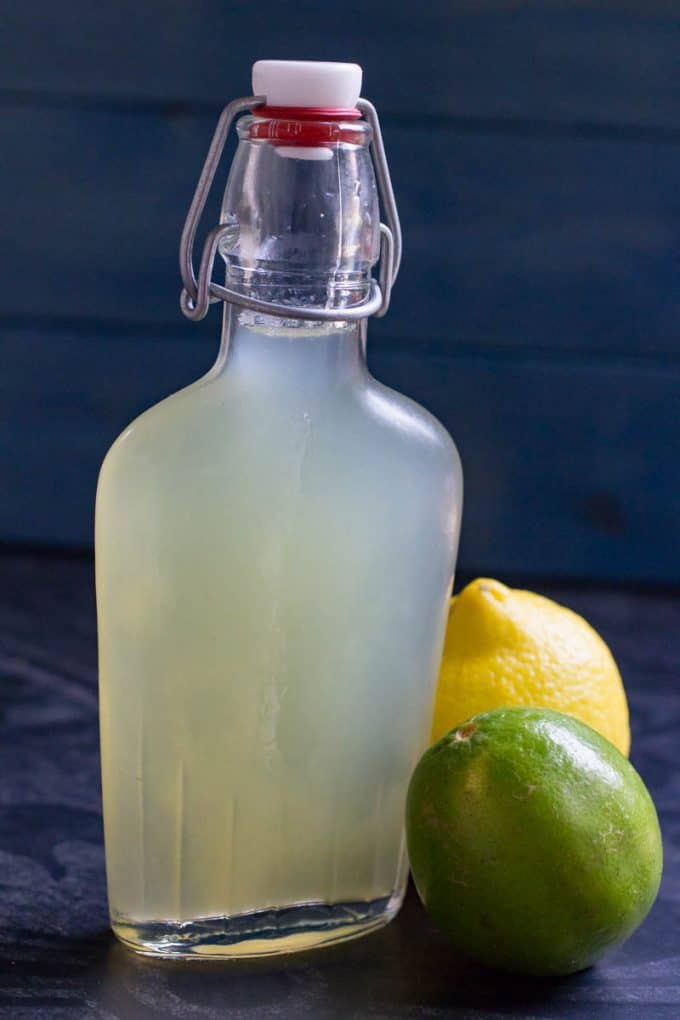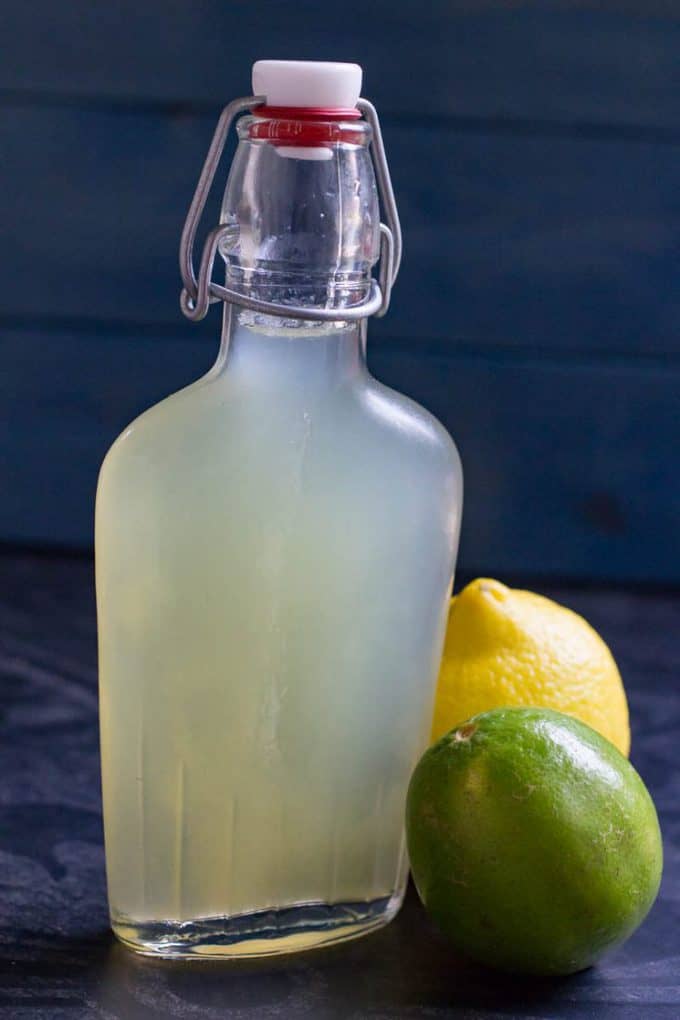 Using Sour Mix
Once you have your sour mix, you can use it for alcoholic drinks and even mocktails that contain no alcohol. It is a great way to add some sass into those drinks you are serving up. After you get your first sip of a fresh sour mix, you will realize the possibilities of using this mixture is endless.
Shortcut in Cocktails | You will find some recipes call for a simple syrup and maybe a lemon or lime also. Use the sour mix to create a shortcut and get that sweet and sour taste in your cocktail drink.
Dress Up Drink Flavors | Dress up your favorite drinks whether it is a basic lemon-lime soda or mixed drink. You can play around with your sour mix and see how you like the pairing. This simple mixture will give your drink more sweetness with a slight tart after bite.

Lemonade

| Essentially a sour mix is a more concentrated lemonade in a way. It is a great base for so many drinks but even watering it down can give that tart and sweet flavor of lemonade that so many love and know.
Here are a few recipes that taste great with a cocktail paired next to it! Grab that sour mix and create one tasty drink to sip on as you enjoy your meal.
What is your favorite cocktail or mixed drink that uses sour mix?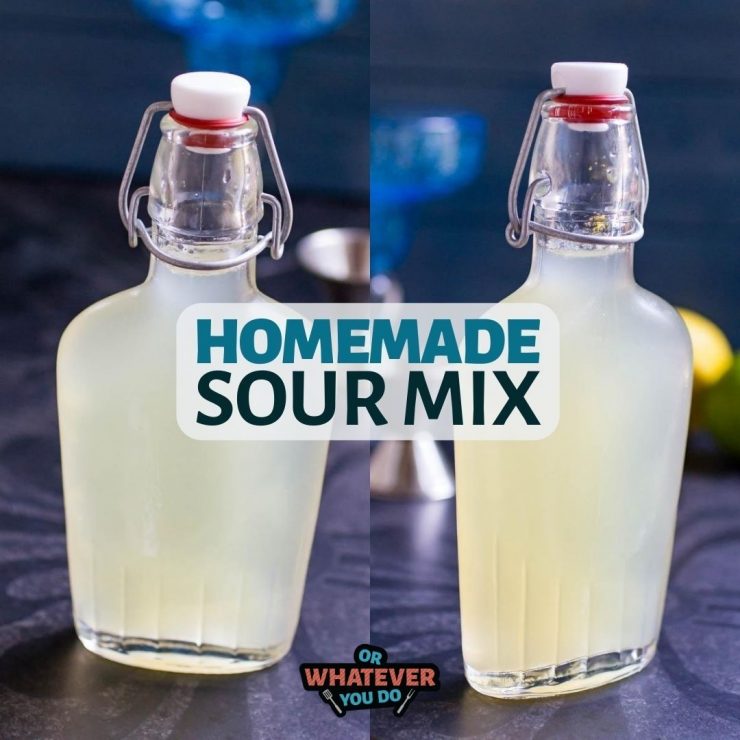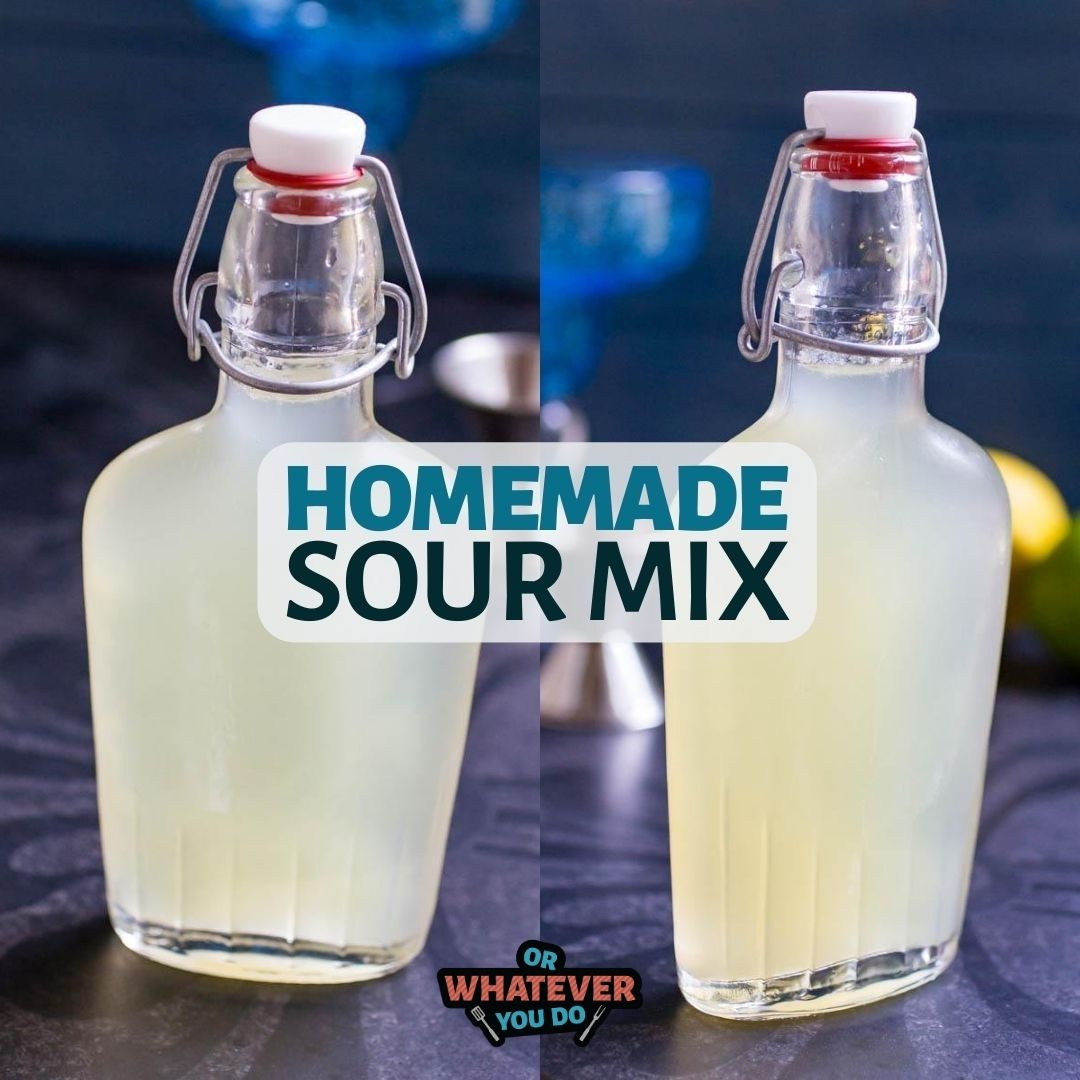 This easy homemade sour mix recipe will make your drinks even better than they already were! Simple ingredients, simple prep!
Total Time
2 hours
15 minutes
Ingredients
1/2 cup lemon juice
1/2 cup lime juice
1 cup water
1 cup white sugar
Instructions
Combine the lemon and lime juice in a medium-sized container that will fit 2 - 2 1/2 cups of liquid inside.
In a small saucepan, combine the sugar and water. Stir to dissolve the sugar, and bring to a simmer for 4-5 minutes.
Carefully pour into the juice mixture, and chill.
Nutrition Information:
Yield:
8
Serving Size:
1
Amount Per Serving:
Calories:

413
Total Fat:

0g
Saturated Fat:

0g
Trans Fat:

0g
Unsaturated Fat:

0g
Cholesterol:

0mg
Sodium:

22mg
Carbohydrates:

109g
Fiber:

1g
Sugar:

102g
Protein:

1g