A refreshing twist on a classic cocktail, this Lemongrass Lemon drop has a hint of added citrus and is sweetened with a lemongrass simple syrup featuring Gourmet Garden Lemongrass Stir-in paste.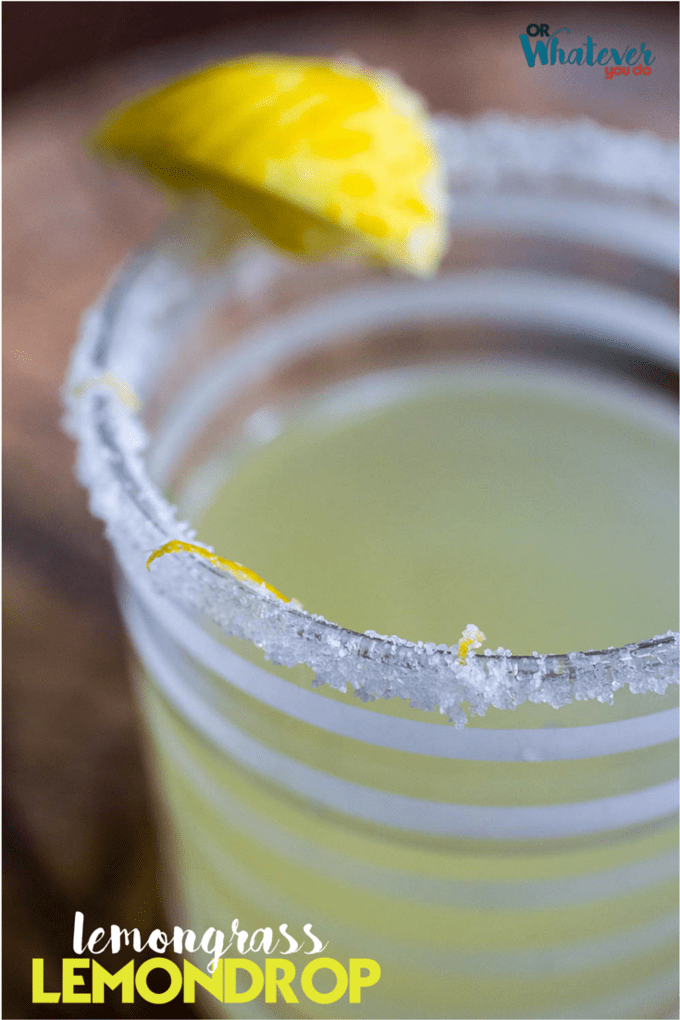 Lemongrass Lemon Drop
This week I'm away at a blogging retreat put on by the amazing Weary Chef, Andi Gleeson, and tonight I get the pleasure of making and sharing these beautiful drinks with all of the attendees. I'm sharing this recipe with you all a little early so that you can enjoy a little lemongrass lemon drop right along with us – virtually.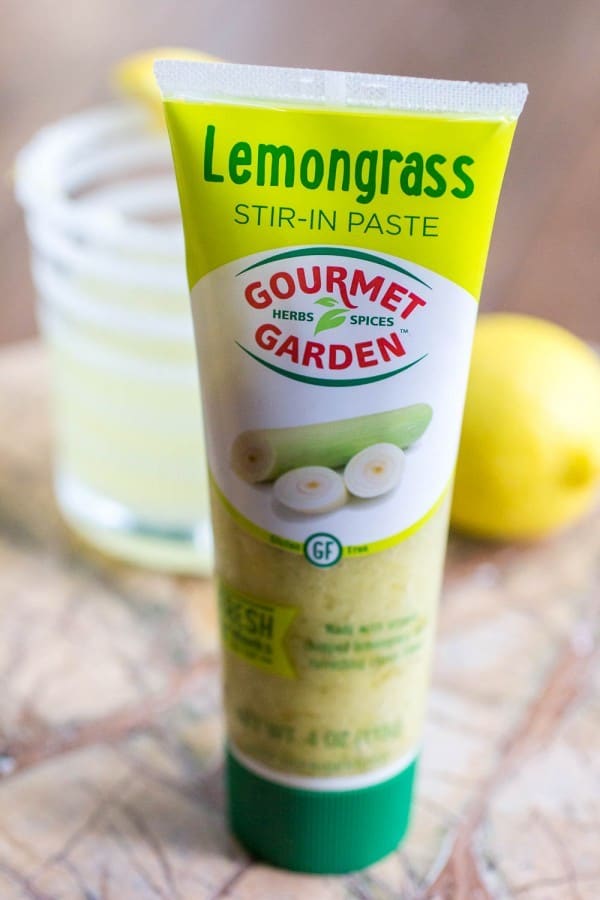 Gourmet Garden is kind enough to sponsor our retreat, and is even coming out to Vegas to hang out and lend us some of their expertise. Being a Vegas rookie, I'm super excited to meet some amazing bloggers, eat delicious food, and most of all learn the ropes and gain some insight, tips, tricks, and strategies to make Or Whatever You Do even better than it is today.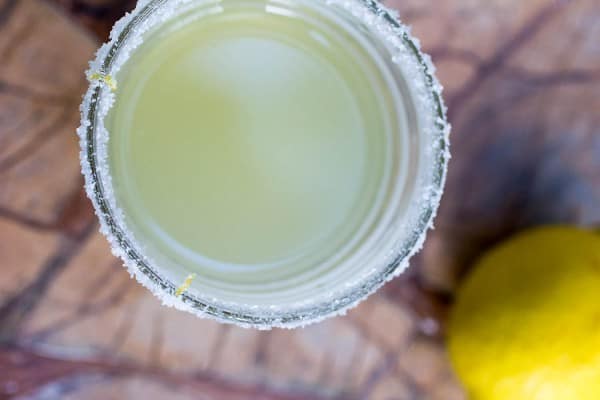 If you love lemon drop martinis, you are going to LOVE this twist on it. The lemongrass simple syrup is refreshing and adds unique, light, and fragrant notes to the drink, without overpowering it.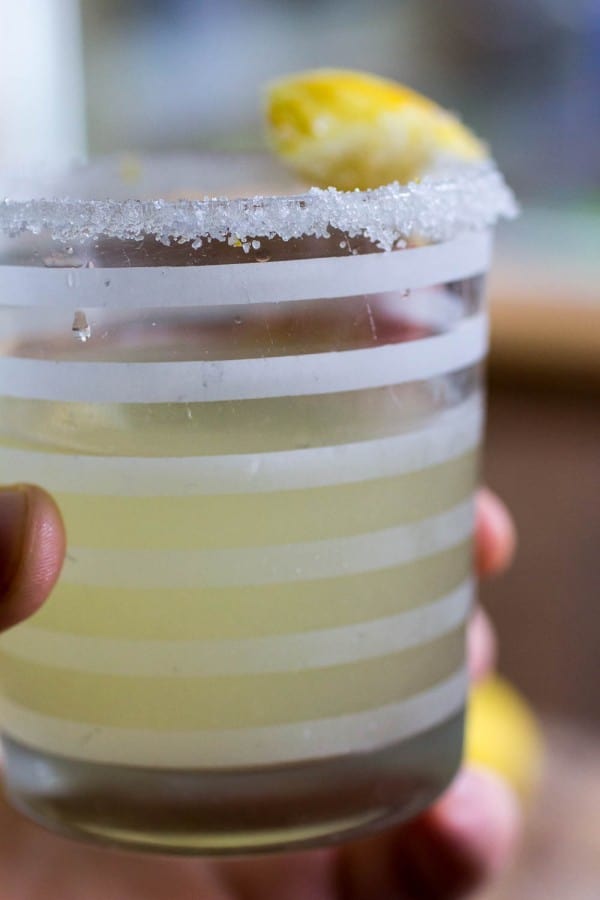 Make sure you put some lemon zest into your sugar rim sugar! That is one of my favorite parts of this drink.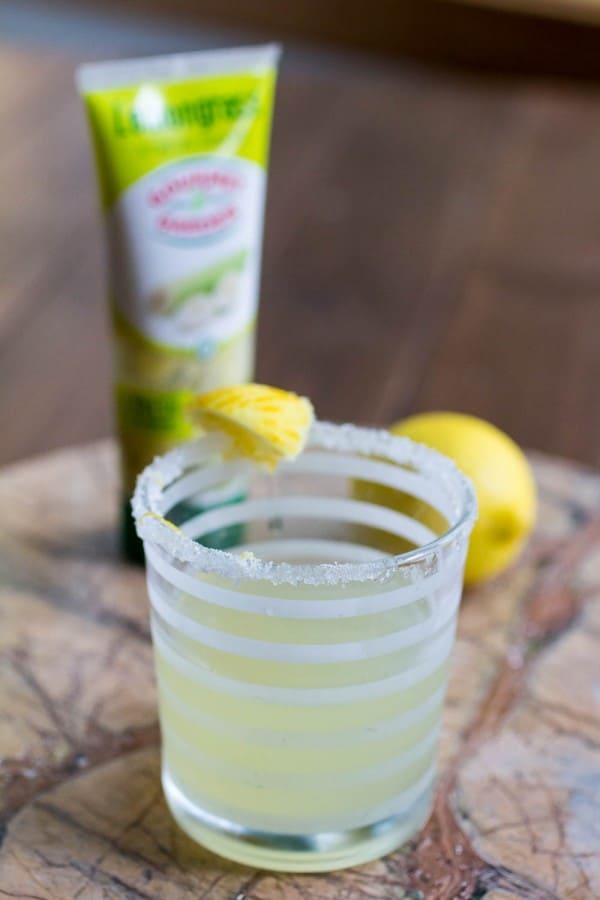 Sugared lemons, sugared rims, and a perfectly sweet and sour mixture of vodka, lemon, and lemongrass simple syrup.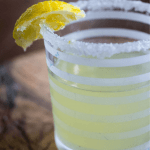 Lemongrass Lemon Drop
Ingredients
1

cup

sugar

1

cup

water

1

teaspoon

Gourmet Garden Lemongrass Stir-in Paste

1 - 2

oz

vodka

1/2

oz

lemongrass simple syrup

juice of 1/2 a lemon

ice

lemon zest sugar for rim
Instructions
Combine ingredients in a saucepan and simmer over medium heat, stirring frequently, for about 5 minutes.

Remove from heat and let cool before using in any cocktails. Keep in a sealed glass container in the fridge for 2-3 weeks.

Zest 1/2 lemon and mix with 1/4 cup sugar

Rub cut lemon over outer rim of glass, and place into sugar to rim the glass with the sugar mixture.

Place ice into a shaker and top with vodka, lemongrass simple syrup, and lemon juice. Shake well for 10 seconds.

Strain out into your glass.

Serve immediately.