If there was any theme to my 2017, champagne cocktails may have been it. I kind of fell in love with bubbly sparkling wines this year, and much like my hard apple cider obsession of 2016, this one will be carrying over into the new year, for sure. That makes it very fitting to wrap up the year on the blog with a roundup of my favorite champagne, prosecco, and sparkling wine cocktails.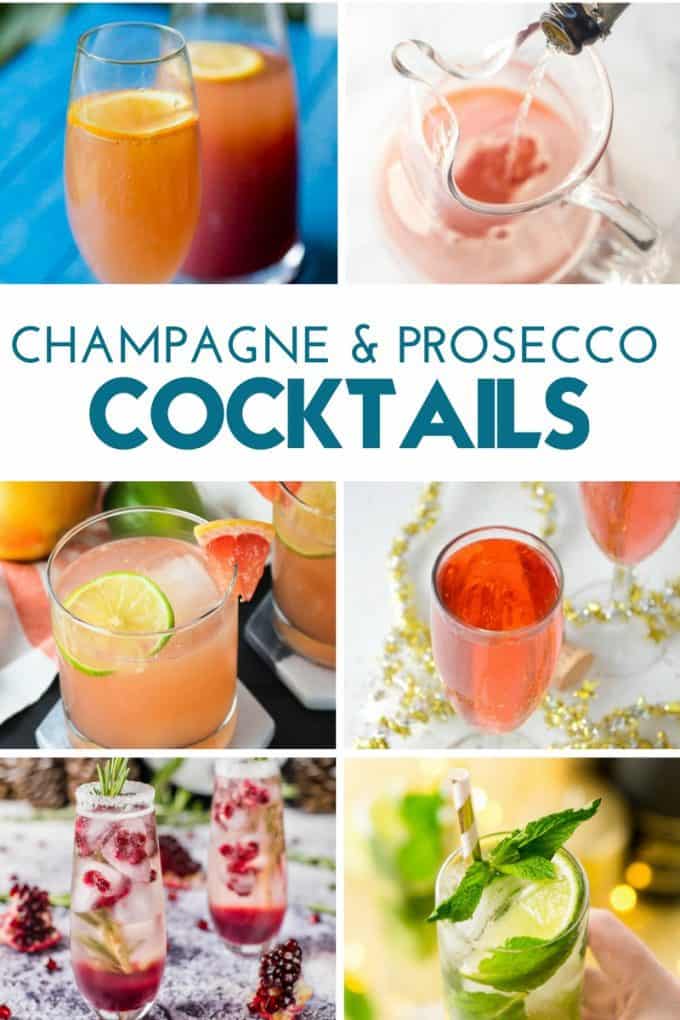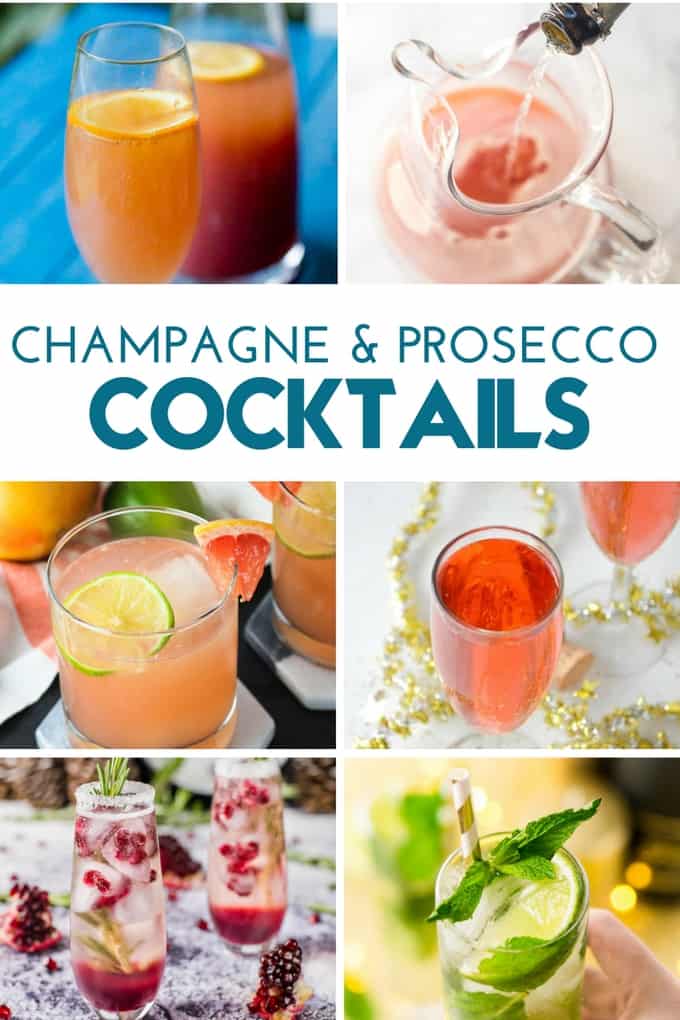 Best Champagne Cocktails for New Year's Eve
Do you need some ideas for cocktails for your celebrations? Look no further. Please click through and pin from the source, or check out my Pinterest board here for an easy, pinnable collection of all of these featured recipes plus many more!
My Cranberry Orange Mimosa is an ombre sweet-tart blend of 100% cranberry juice, orange juice, triple sec, and prosecco. Make a pitcher and share with your friends!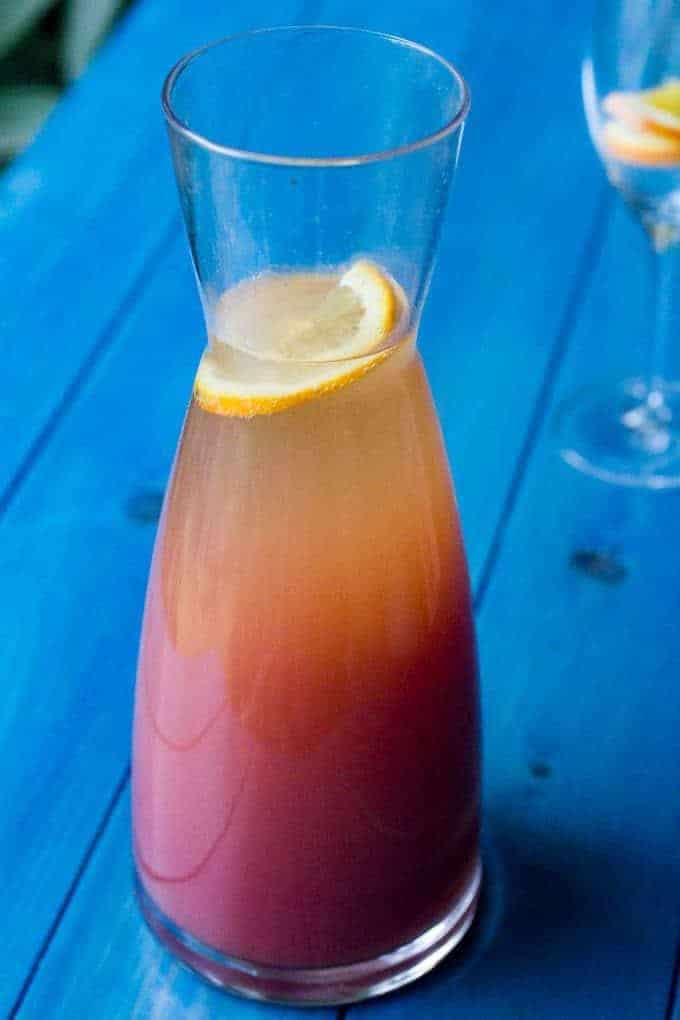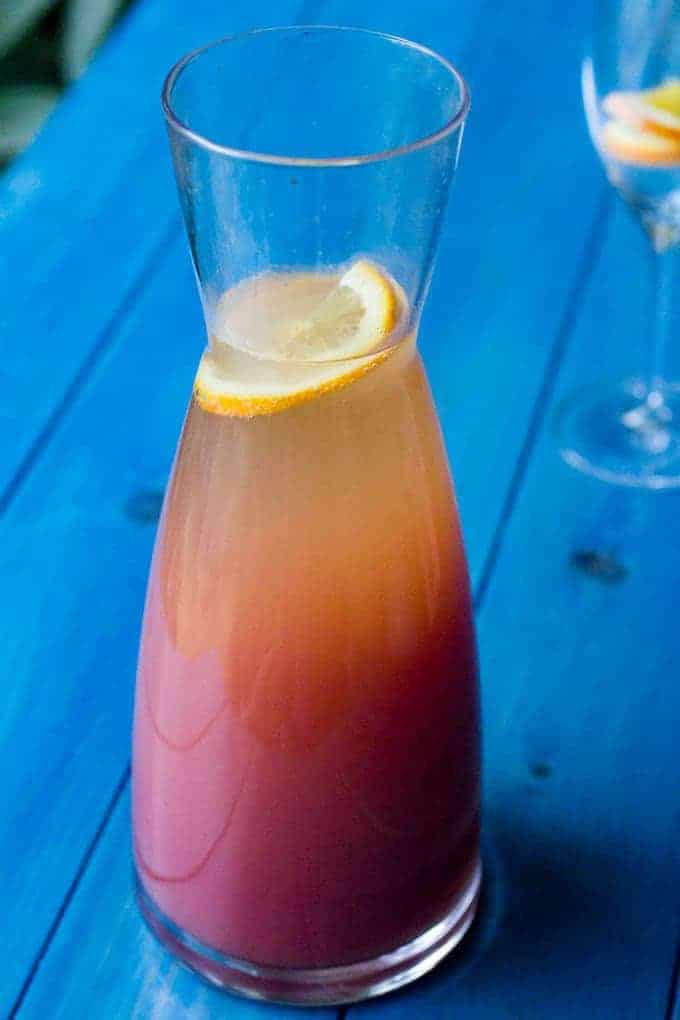 Cranberry Champagne Punch is like a cosmo + sparkling wine, which = YASSSS in all of my books I've ever had.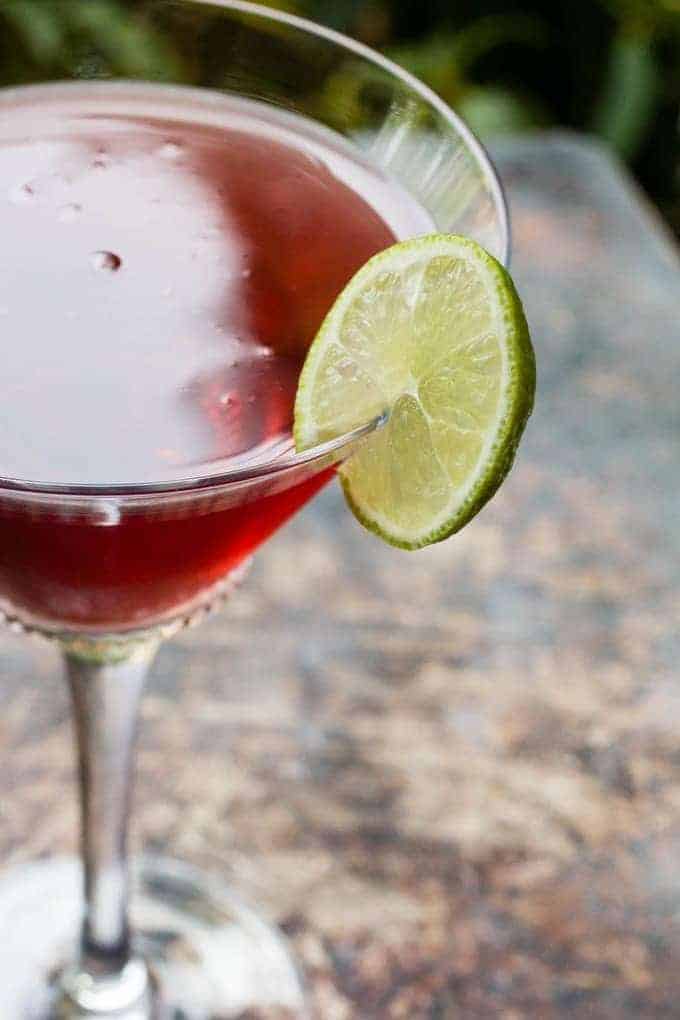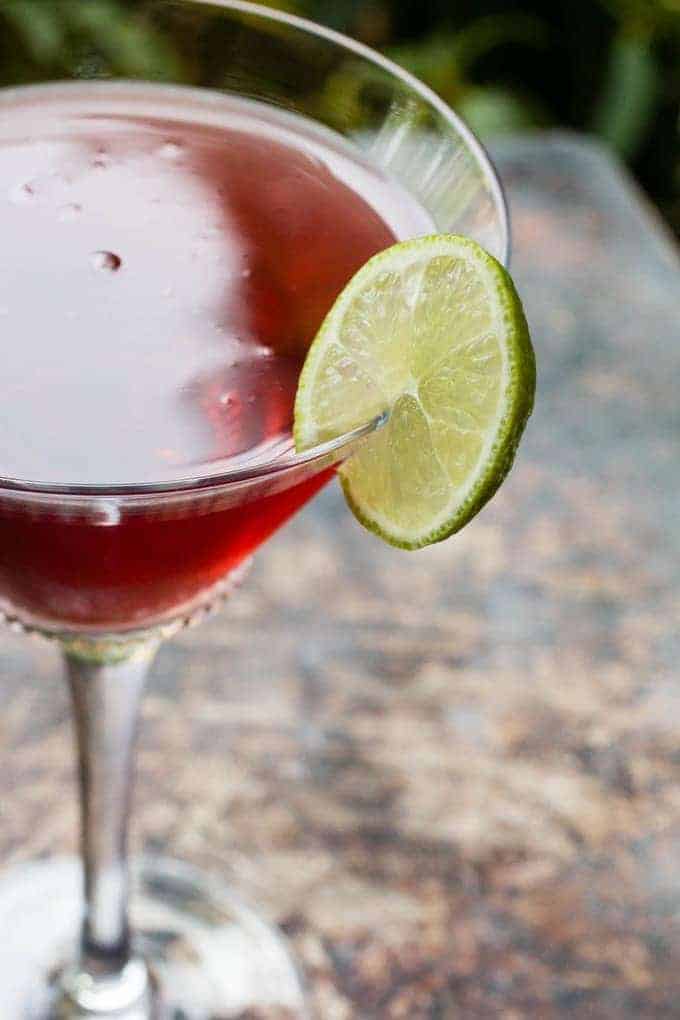 Pineapple Prosecco Cocktail is a teal dream. I need one of these and a paper umbrella and a beach, and soon.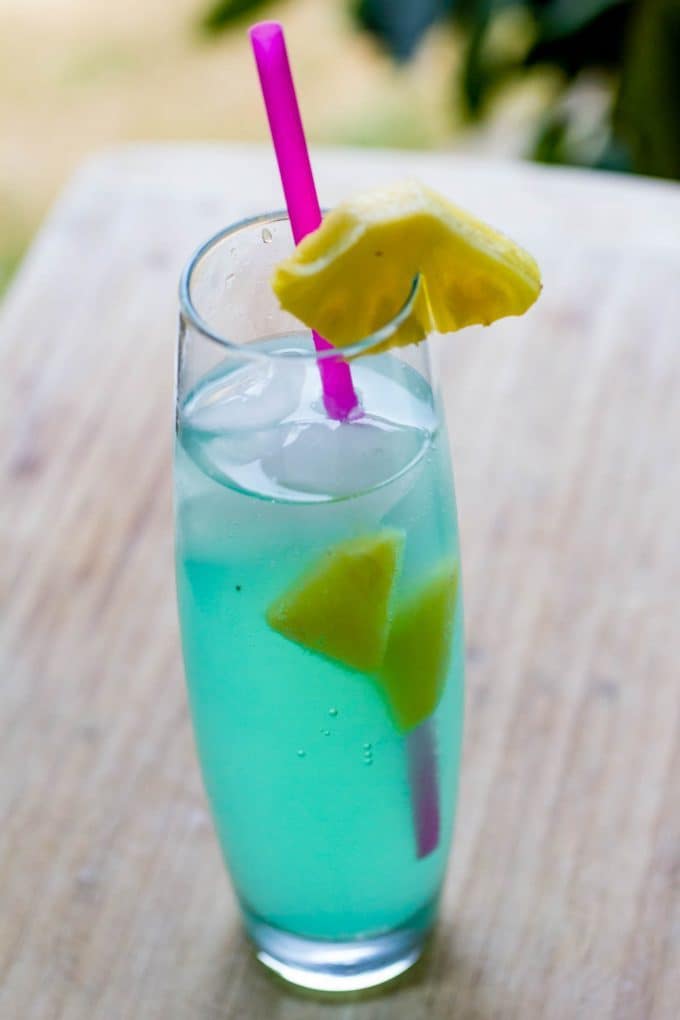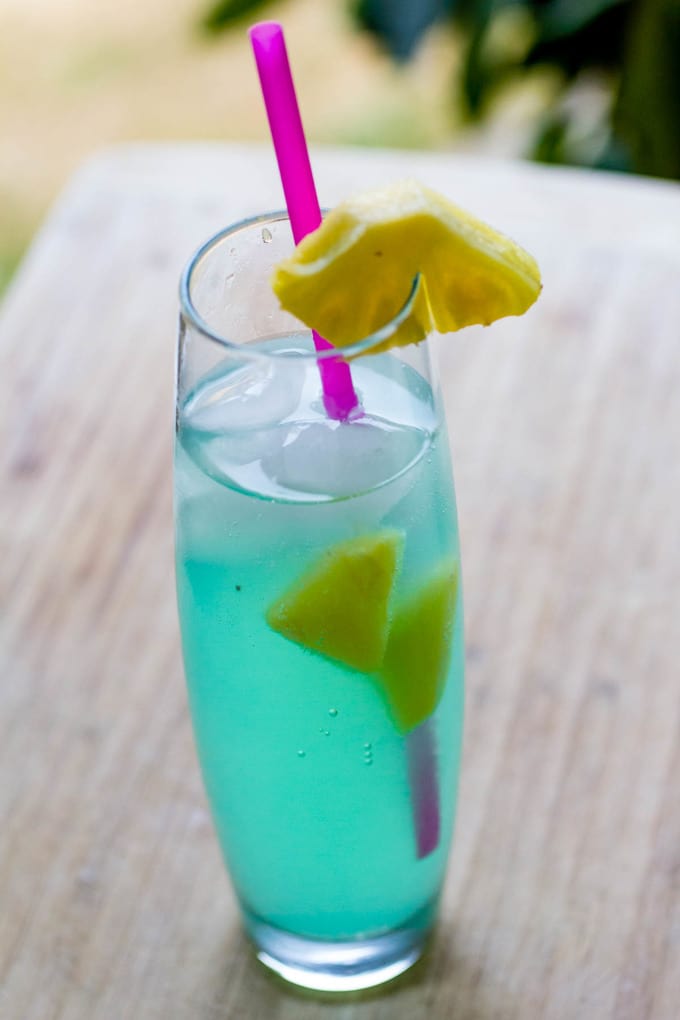 How about an Orange Creamsicle Mimosa – for a crowd? Your next brunch-mates are going to ask for a second batch of this awesome drink.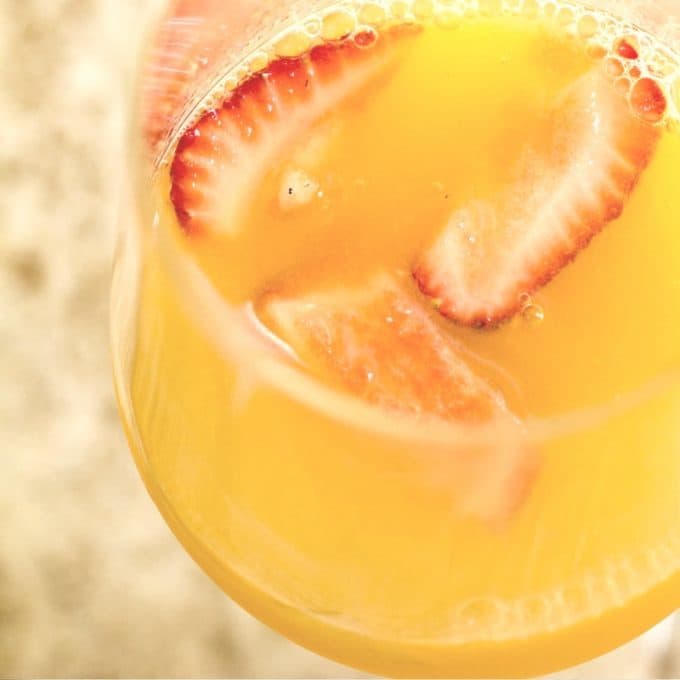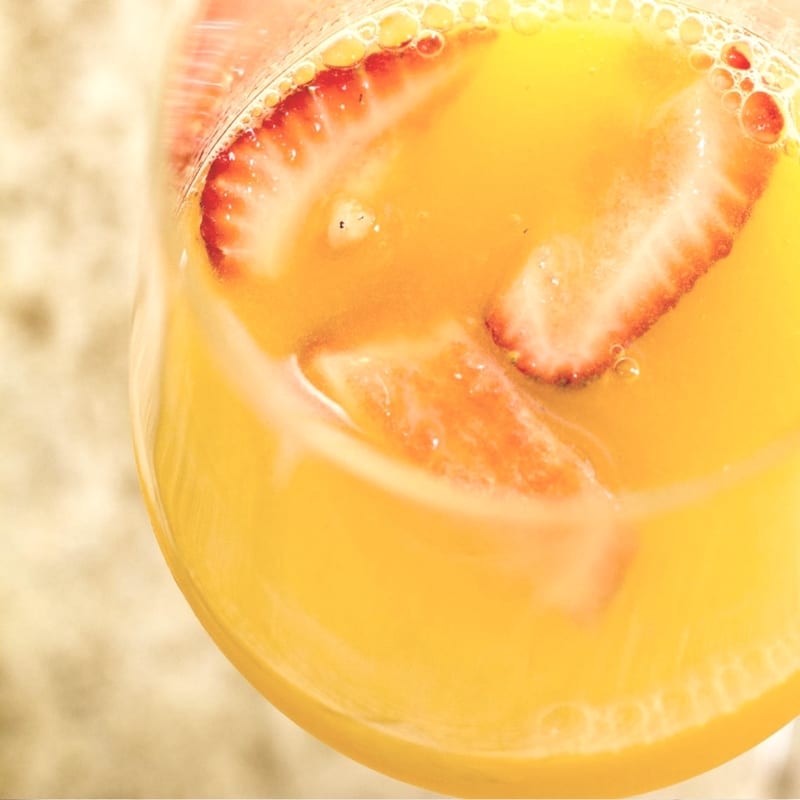 This Champagne Paloma is full of tequila, grapefruit juice, and champagne. That's my kind of cocktail.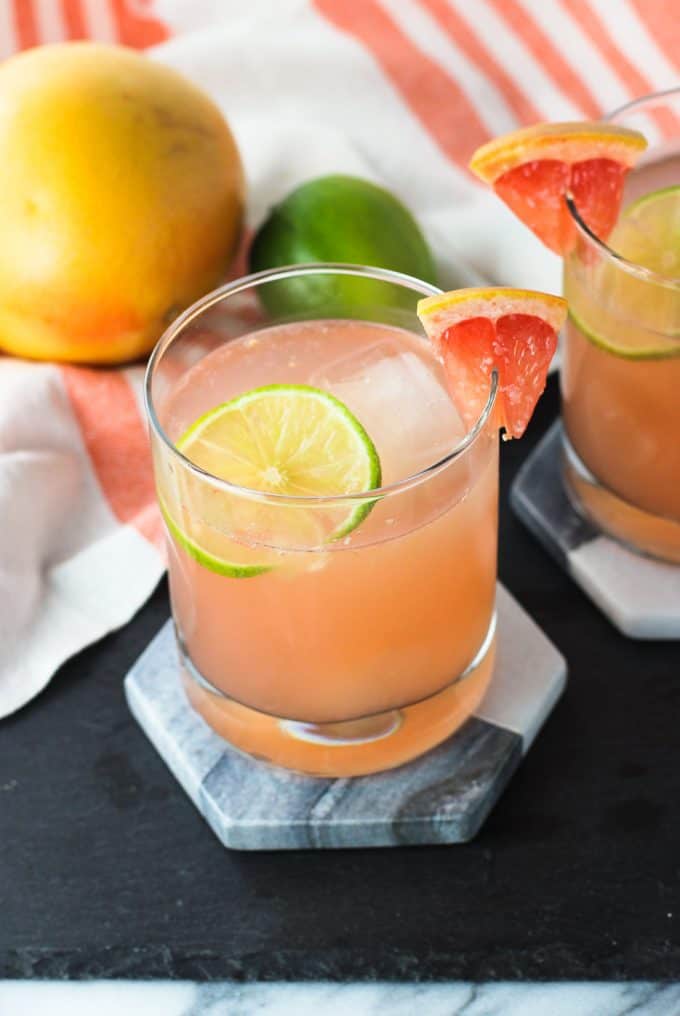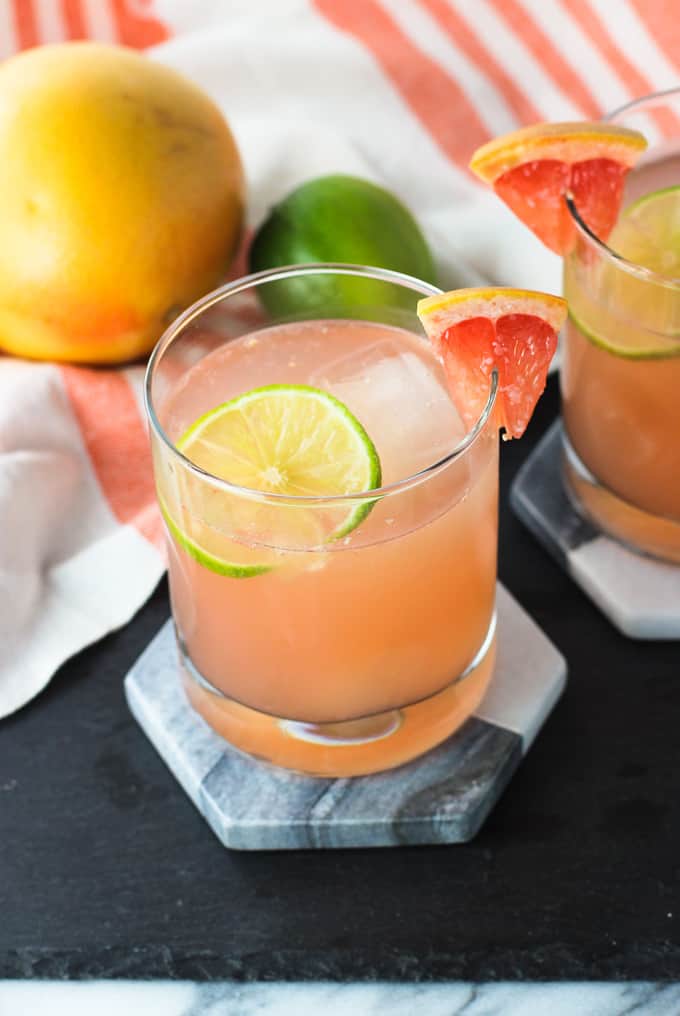 Cranberry Pomegranate Prosecco Cocktail. Oh yeah. All the yeah.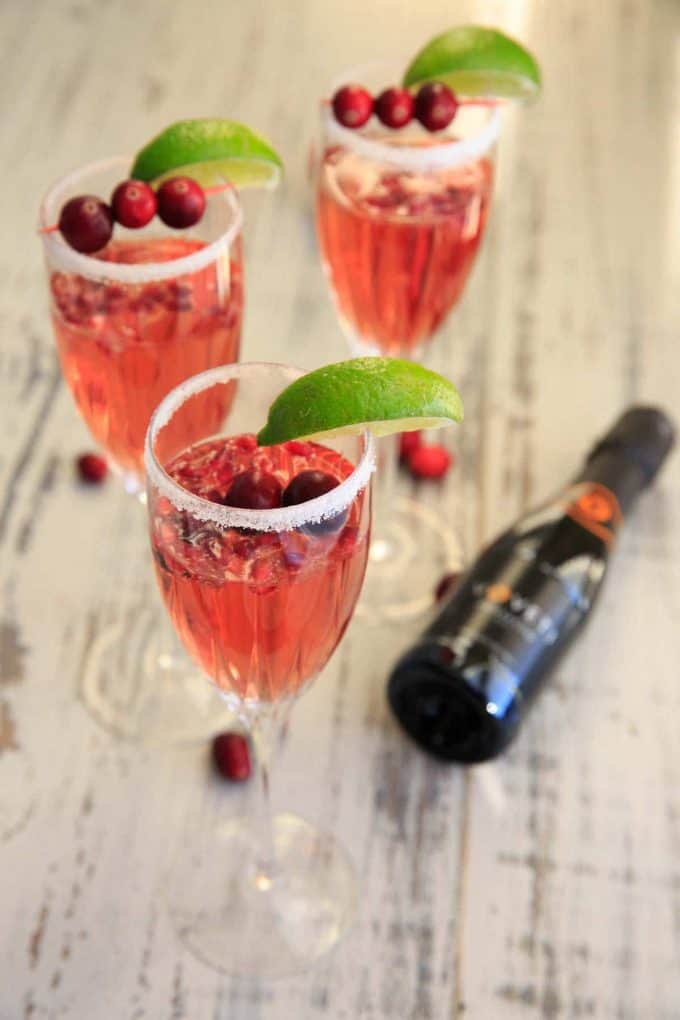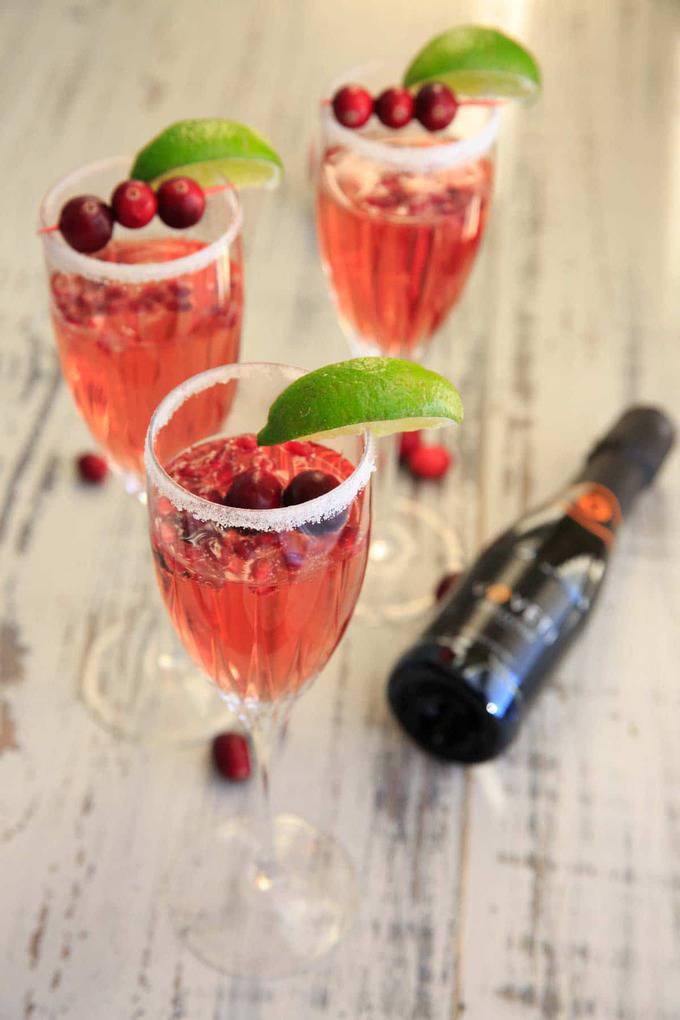 Speaking of pomegranate, you are going to definitely want to try this pomegranate mimosa mule as soon as you have the chance.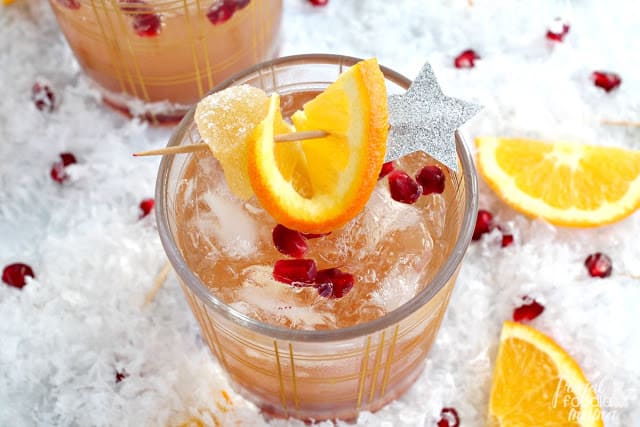 This Winter Champagne Punch features a bold honey rosemary simple syrup that you are going to fall in love with.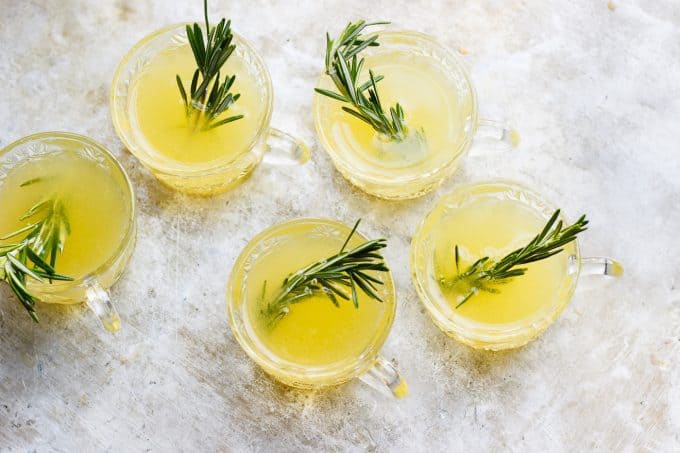 For the whiskey lovers out there, this cranberry cider champagne punch has a splash of bourbon and is made for big crowds.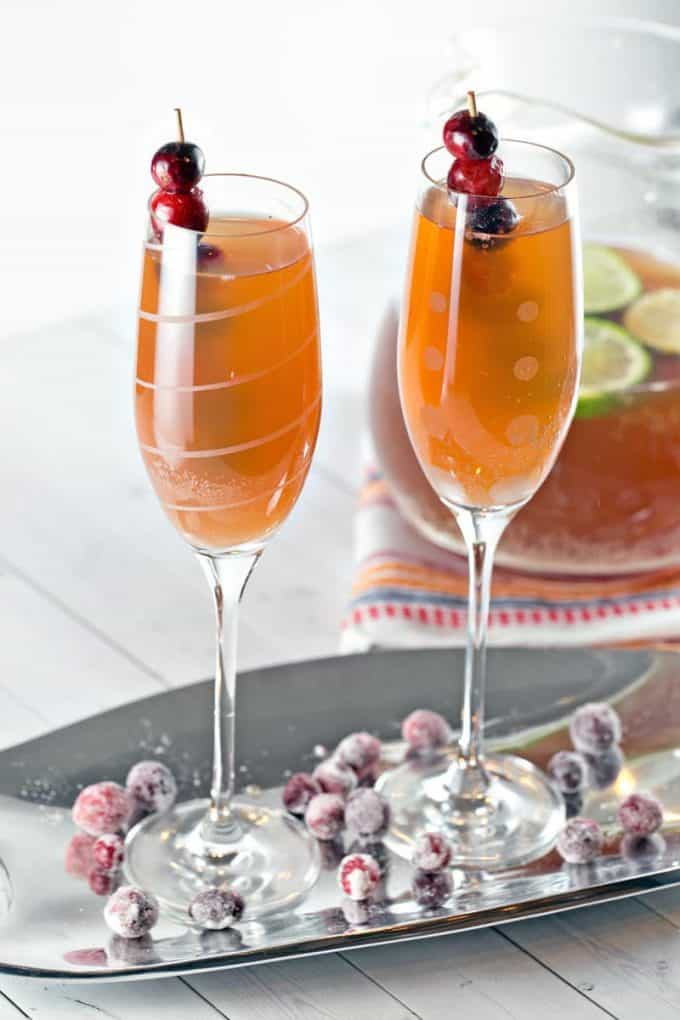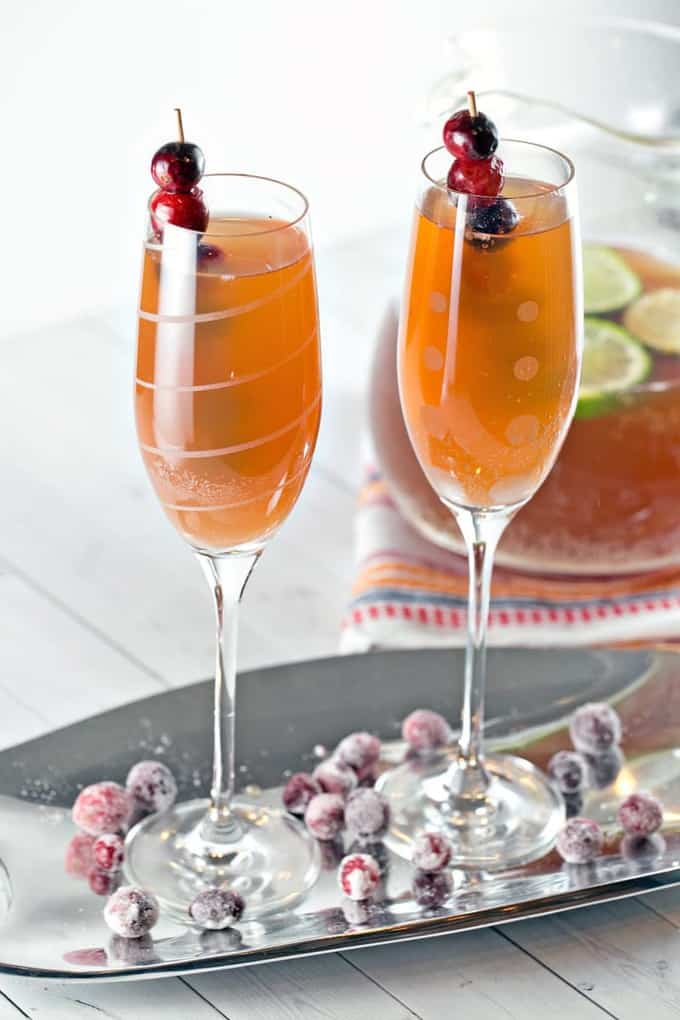 If you want something super simple, but also full of fresh, bright flavor; make sure to check out this strawberry lime champagne punch that has only THREE ingredients!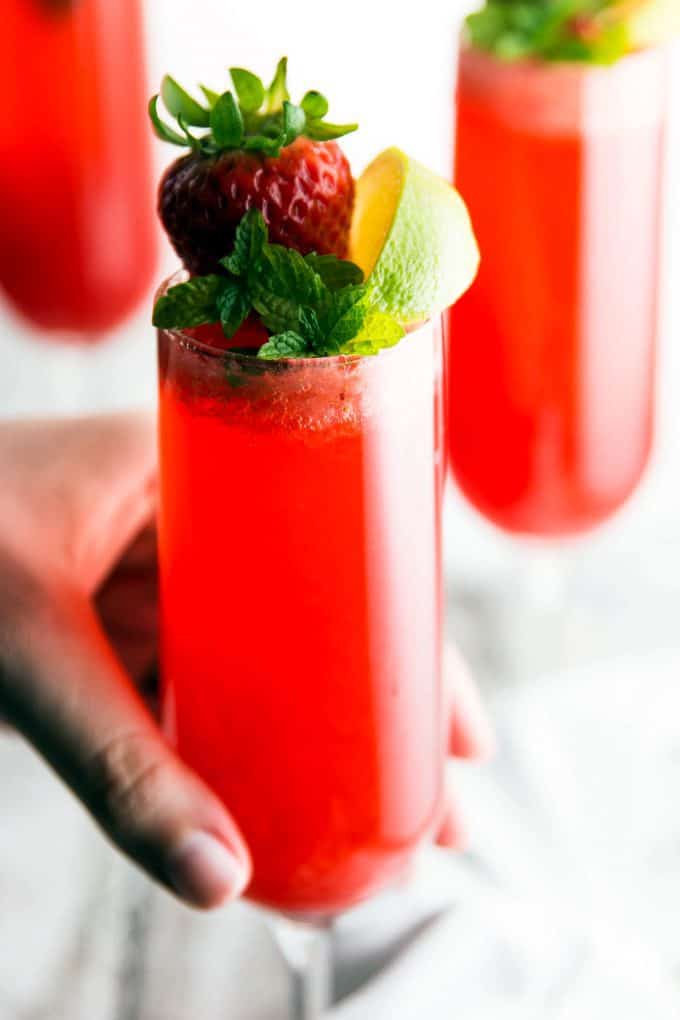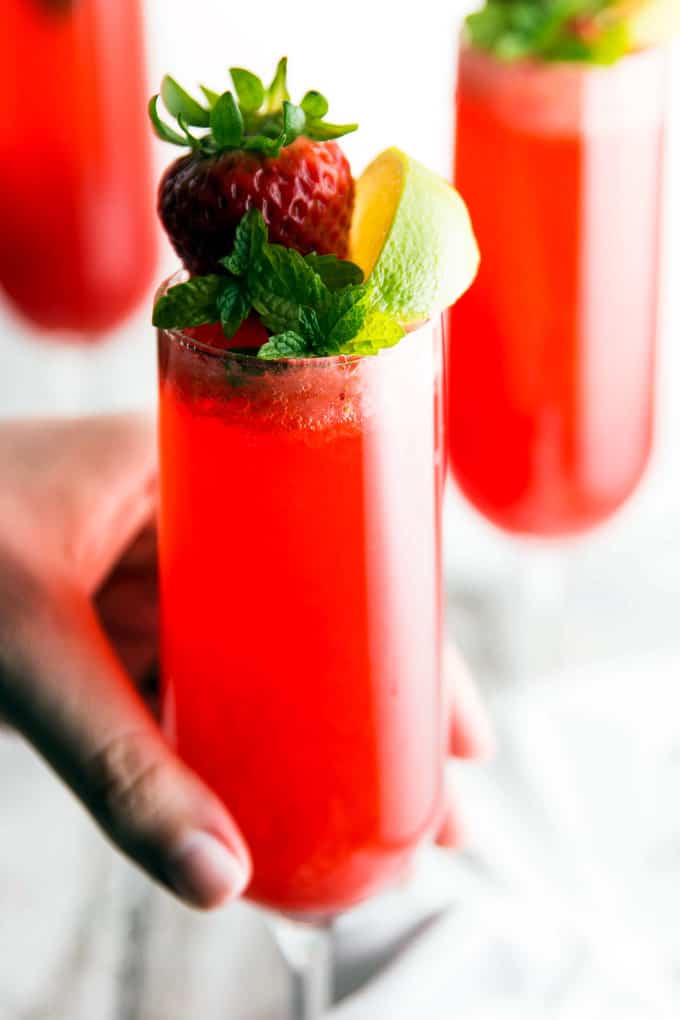 Since we're on a pink kick here, you should pop over to Sugar Dish Me for these Pink Champagne Cocktails. You won't be sorry. She is going to make these for me soon, I think. I hope. 😀 (Hint hint hint)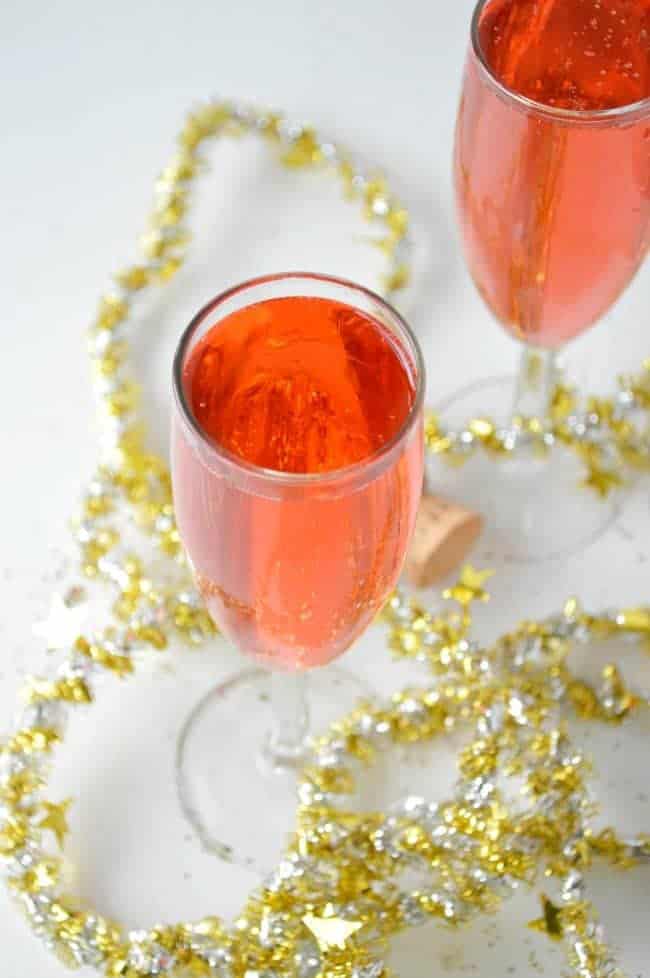 Next up on this tour of my most favorite champagne cocktails is this amazing Champagne Mojito recipe by Sugar & Soul.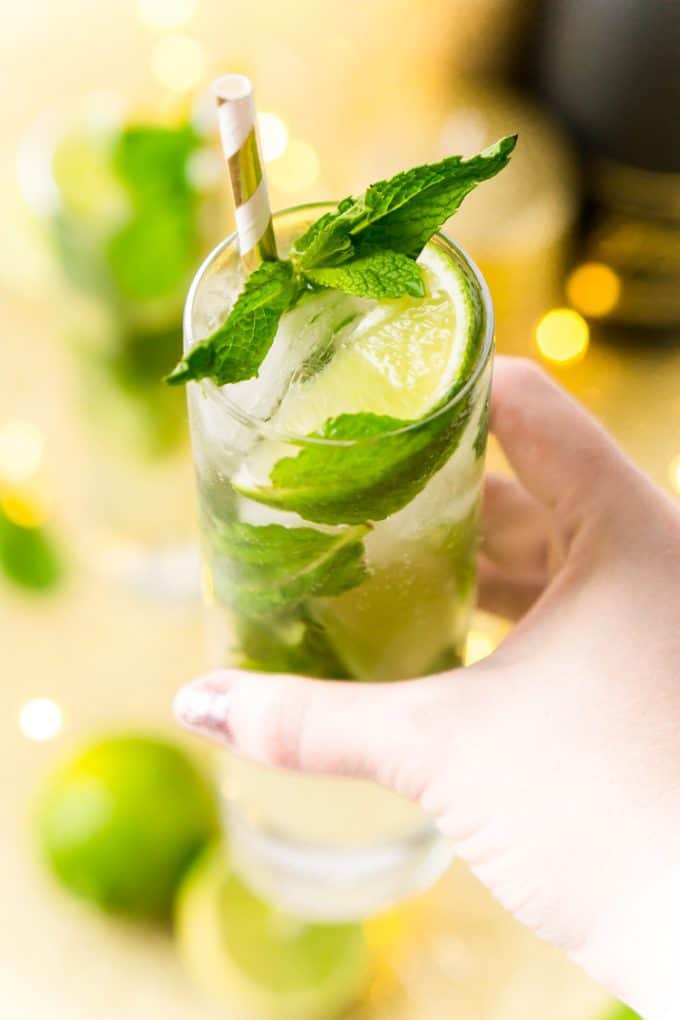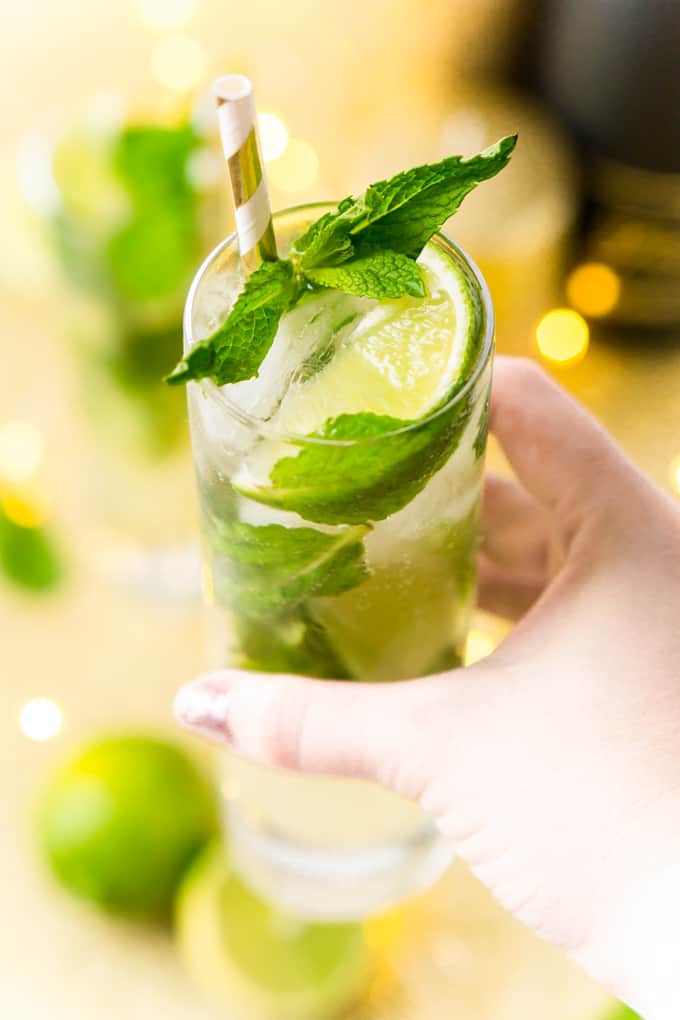 This lovely Pear Champagne Cocktail immediately caught my eye. Pear is such a delicate flavor. I'd like to see it in more cocktails!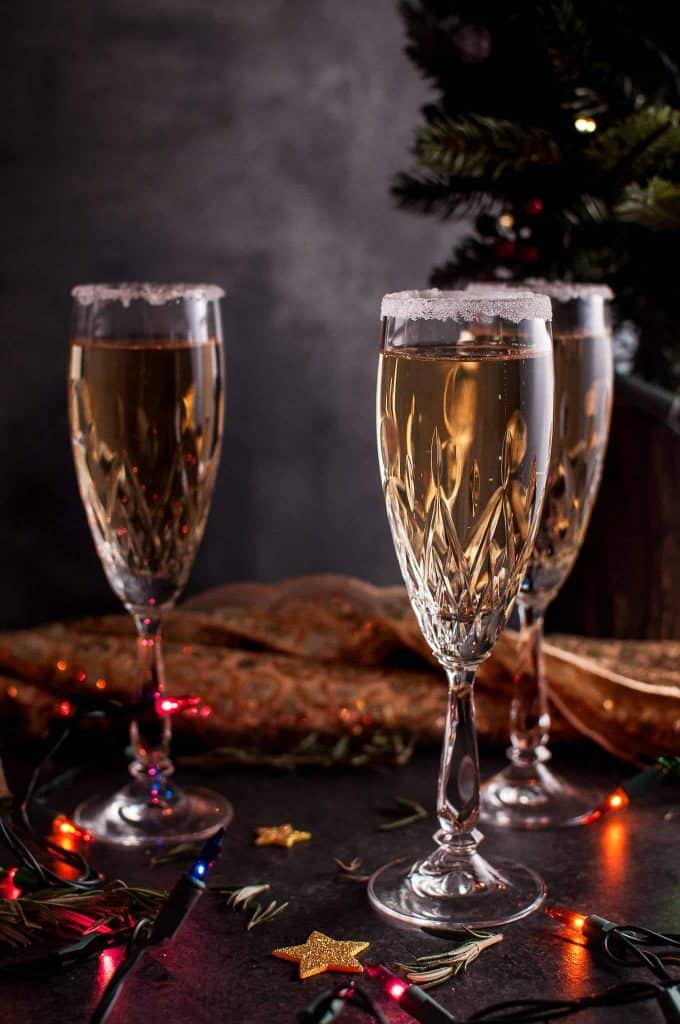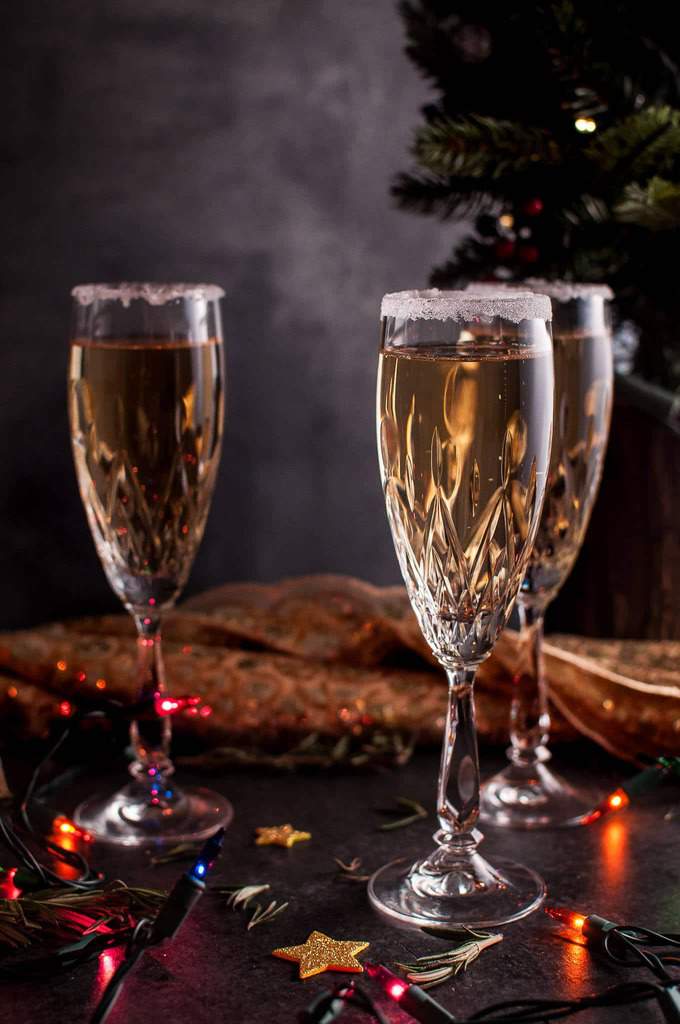 Another beautiful pink berry champagne punch here, and I'm digging all of the colors and flavors! I'd love to eat some of those berries too that have been soaking in that mix.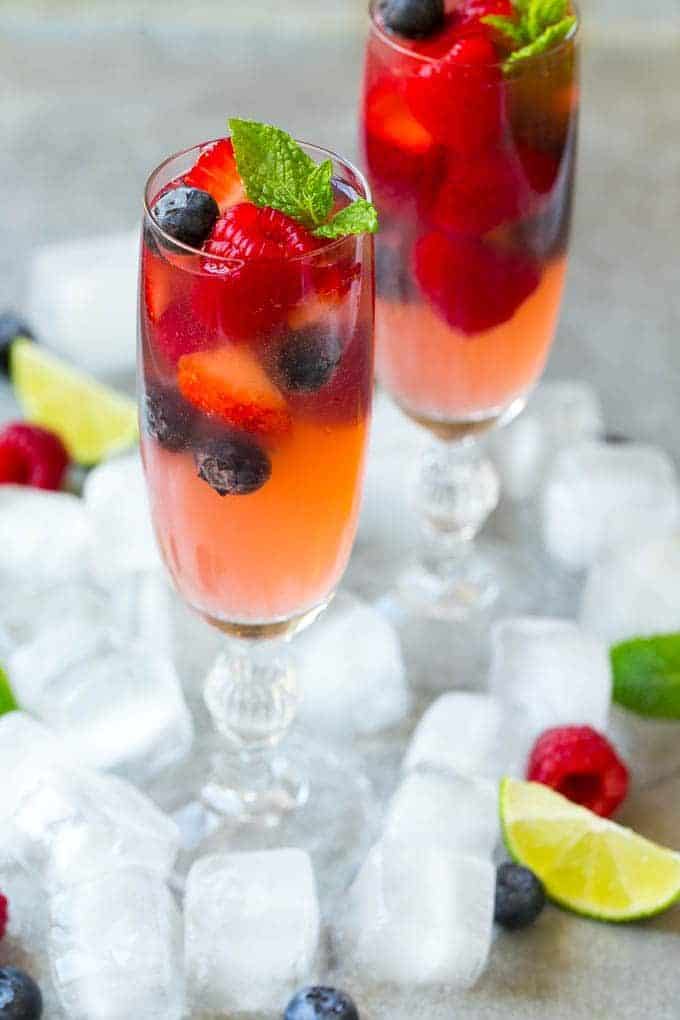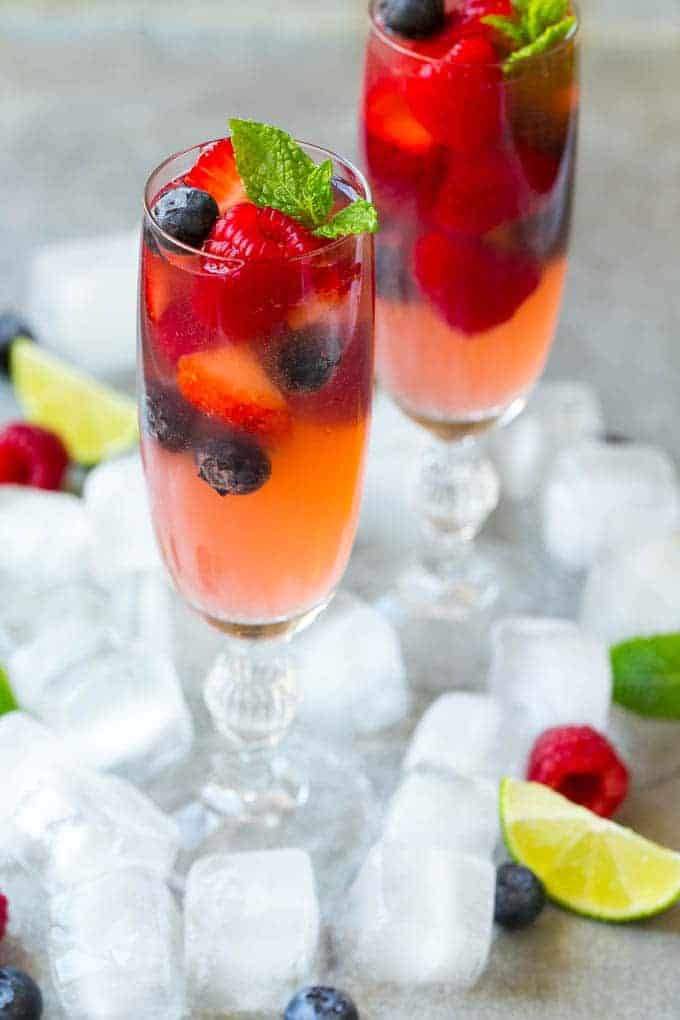 Do you guys love blood oranges as much as I do? A Gin and Blood Orange Mimosa sounds like something I'm definitely going to have to try, and soon.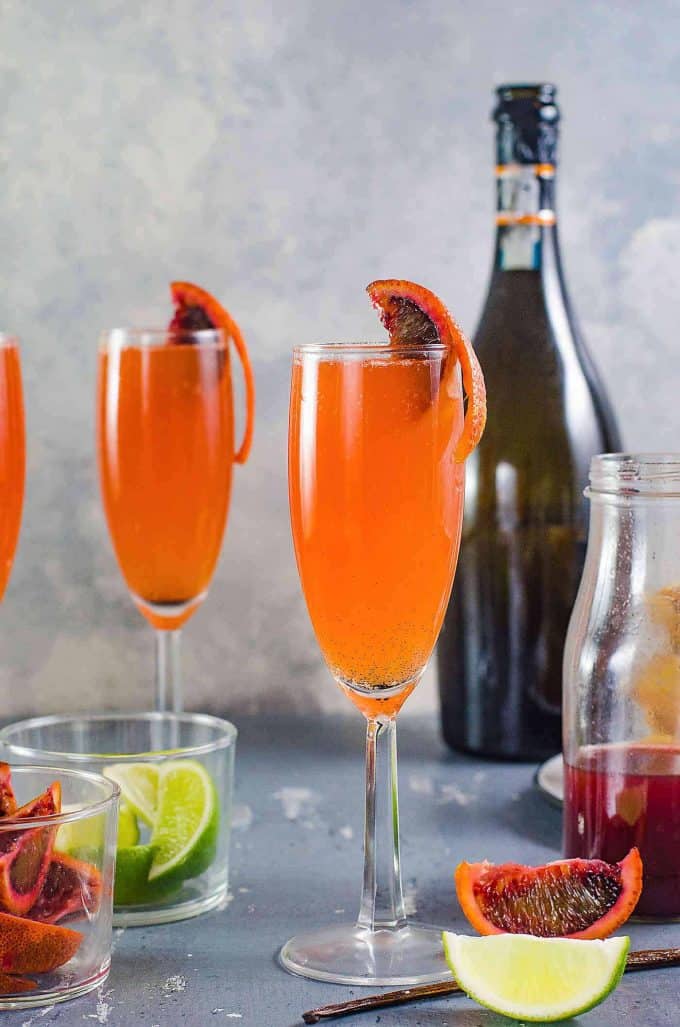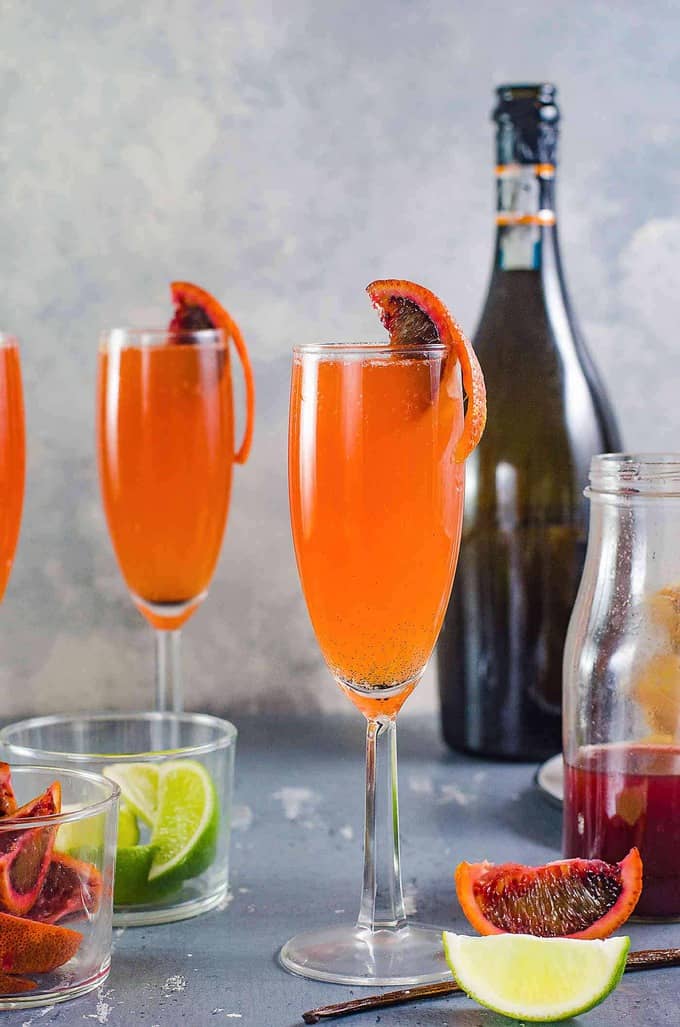 This fun cocktail pairs pineapple with fresh rosemary for a refreshing bubbly drink.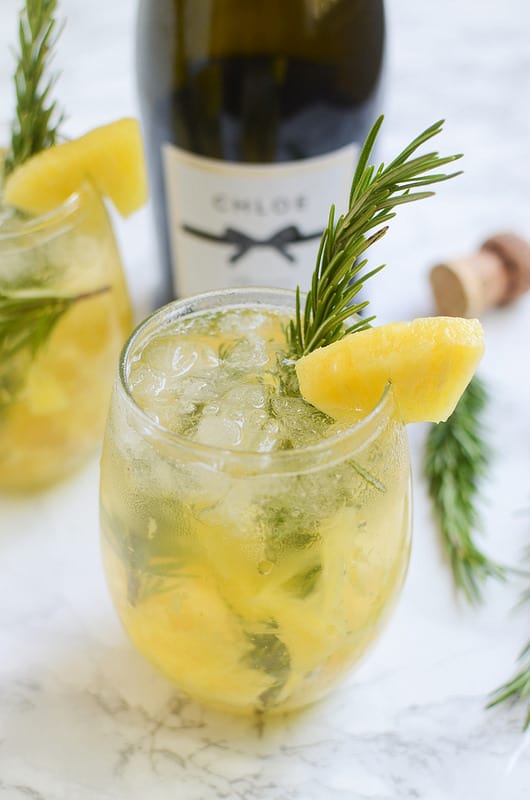 A French 75 is a cocktail that I first tried this year, and even though I am not a huge gin fan, I love this cocktail. I've been wracking my brain trying to remember what city I had one of these, and while I can remember the bar and the band, the actual location seems to have permanently vacated my brain. Maybe if I make myself one of these beautiful raspberry French 75s, it'll remind me.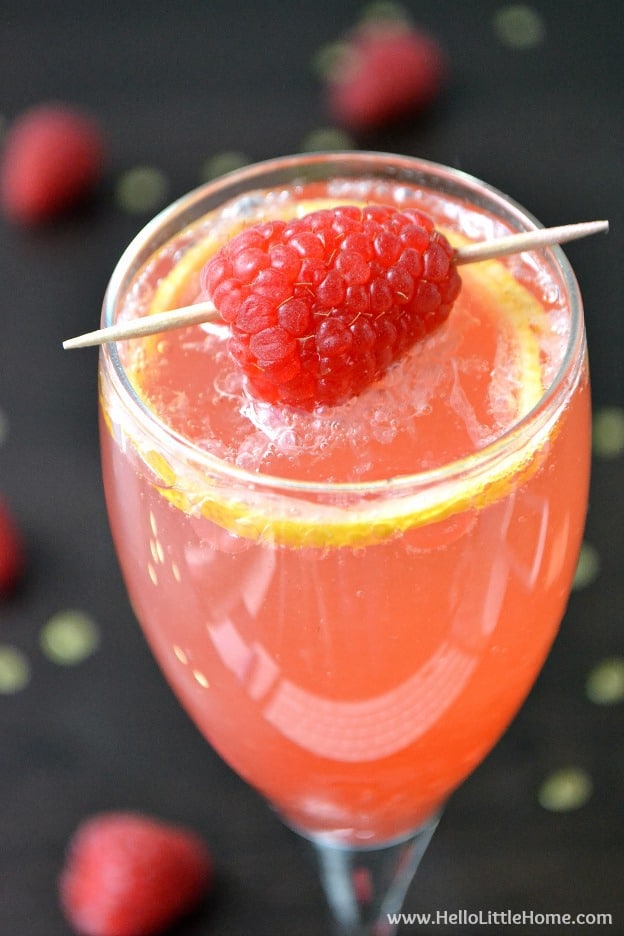 Want something a little festive and a little different? Check out these Champagne Jello Shots from Feast + West!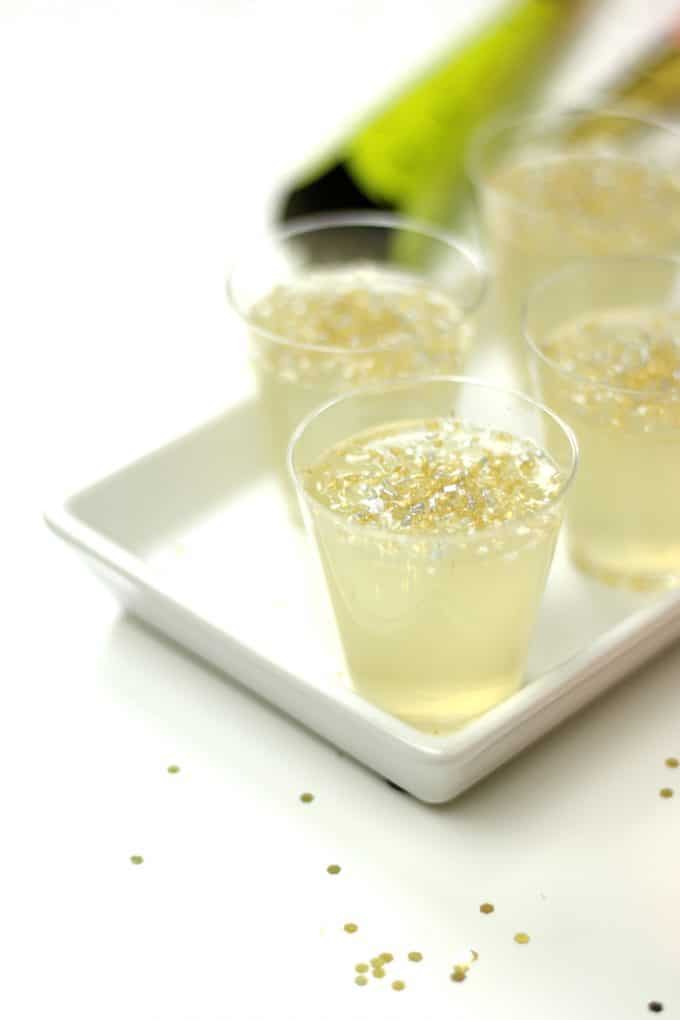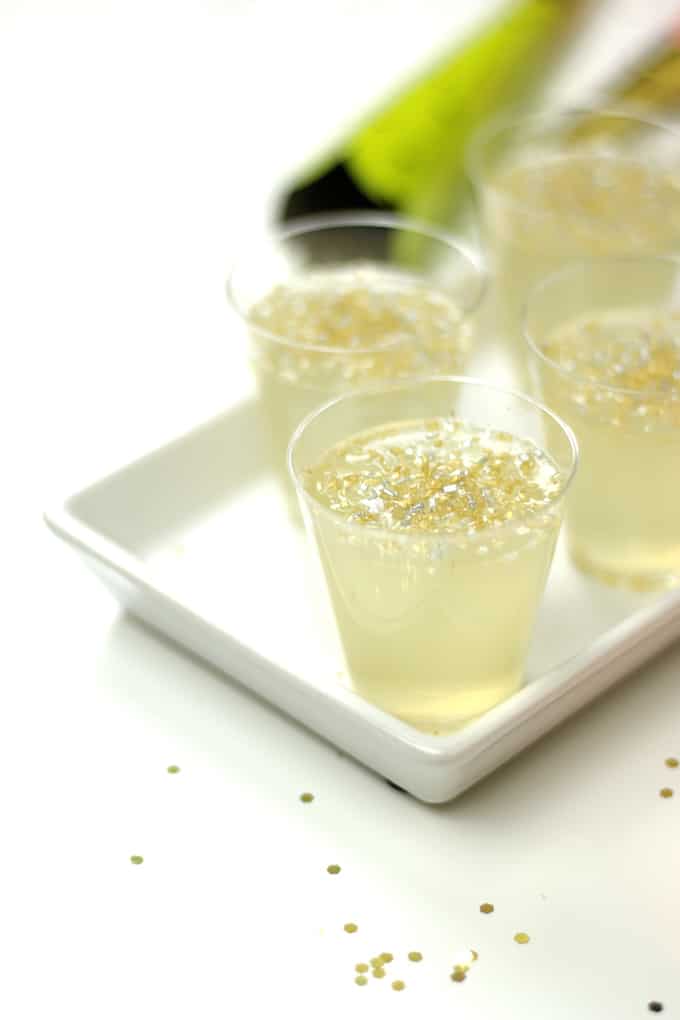 Here's another great Champagne Sangria recipe to check out as well. It features pineapple and berries and looks AMAZING!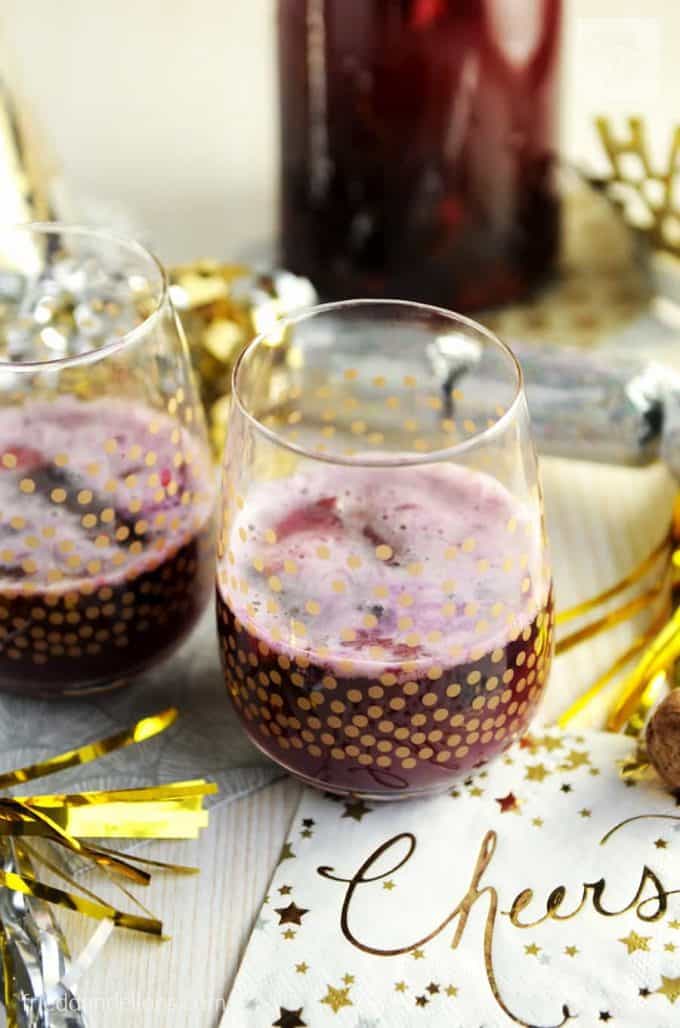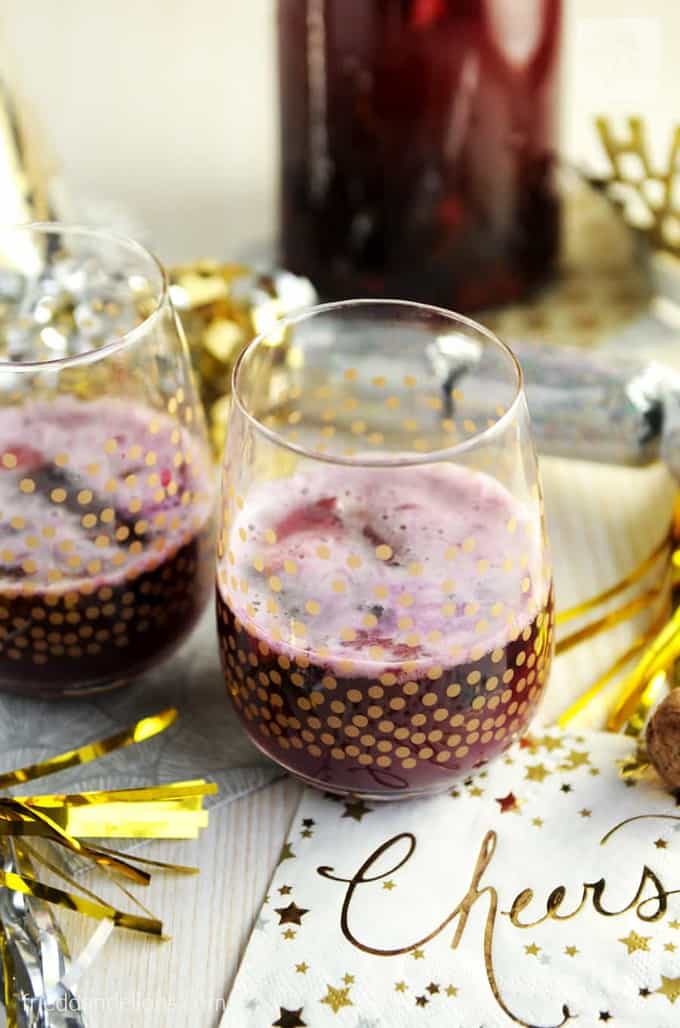 This prosecco punch features peach! It looks so refreshing!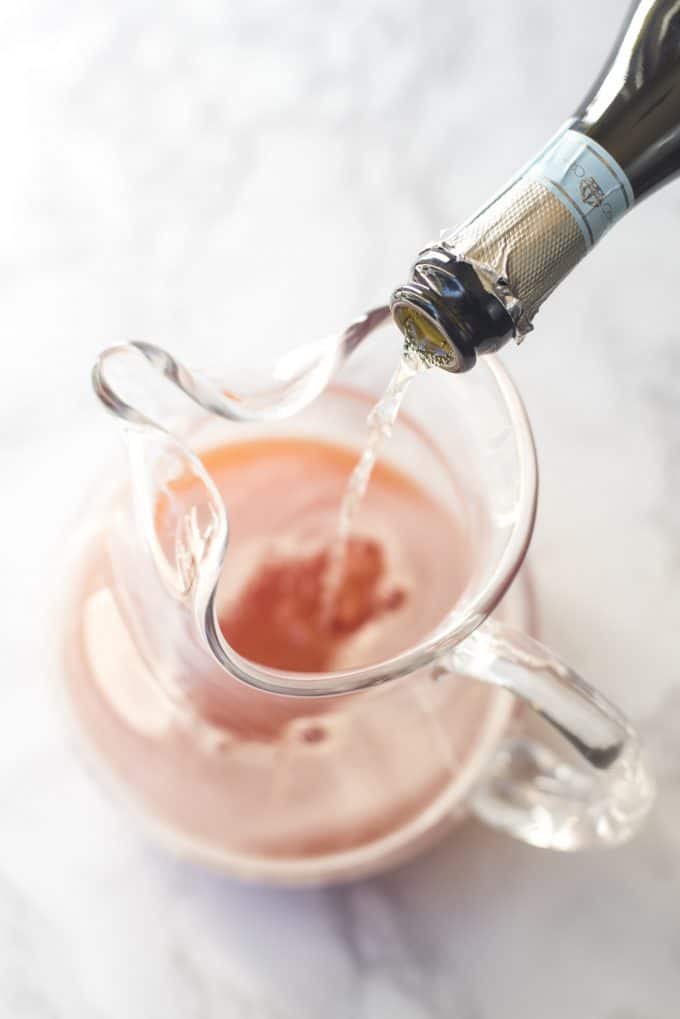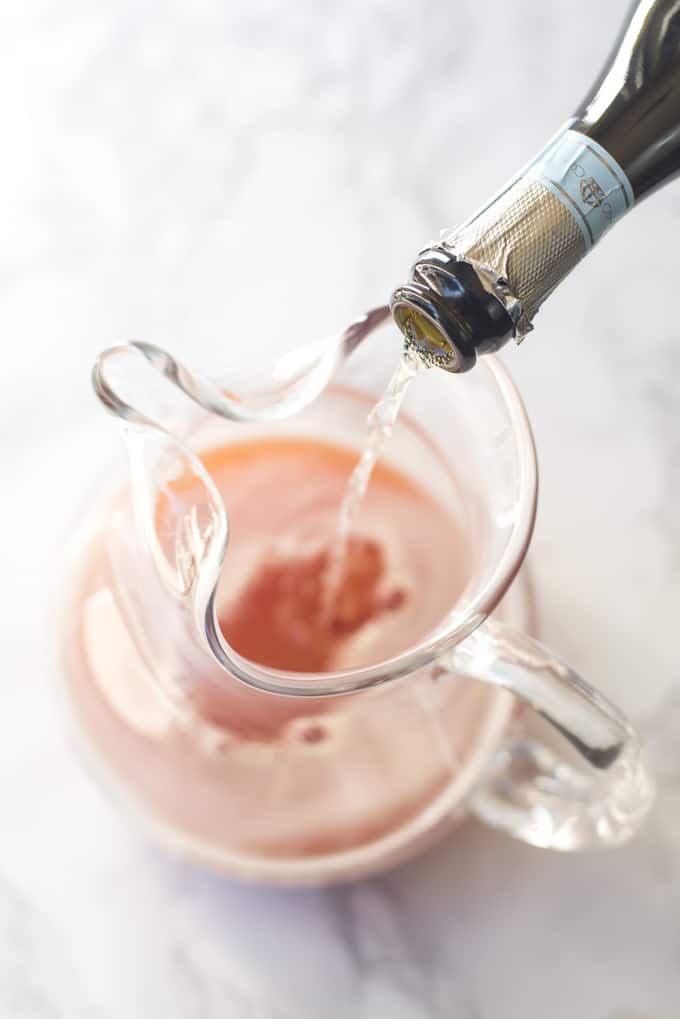 LOOK at how beautiful this cocktail is, you guys. This might be the fanciest drink I've ever seen, including those I've ordered in restaurants. This pomegranate ombre cocktail looks totally doable though, even if you aren't a mixologist. I need this!