Have I got one sweet cocktail for you all! It is a Dirty Shirley Mimosa. An adult version of a Shirley Temple with a Mimosa twist. You will find this drink sweet, refreshing and the perfect cocktail to serve at any party or event.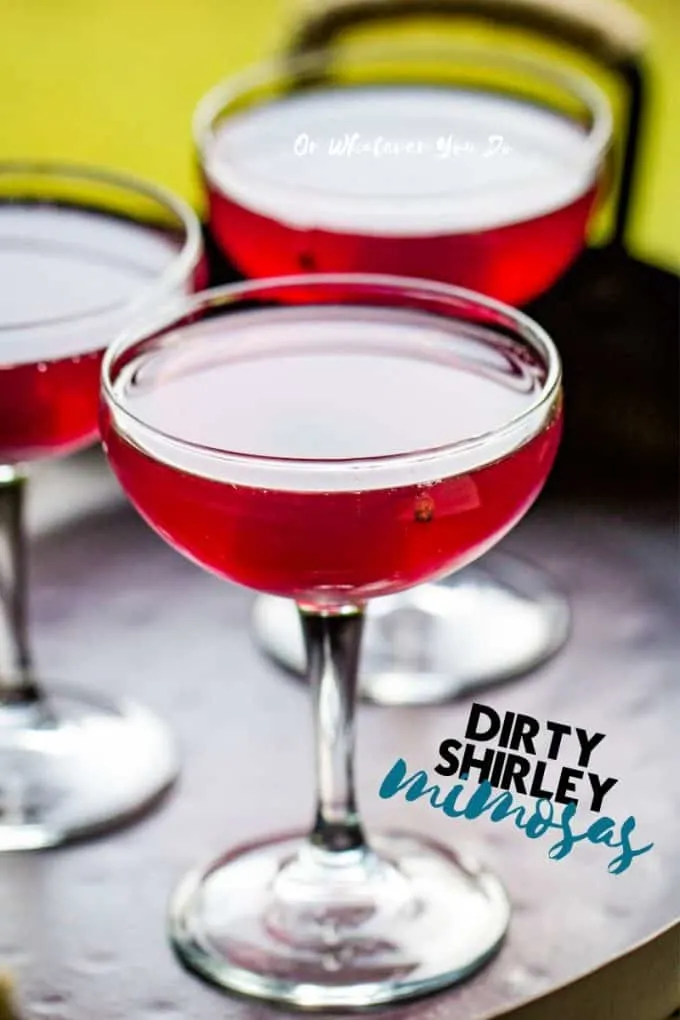 Dirty Shirley Mimosa
I never pass up a good Shirley Temple, so when I need a refreshing cocktail and I'm also in the mood for something sweet, I like to mix my favorite flavors together to create something new and refreshing. These Dirty Shirley Mimosas are where we landed today. You end the cocktail with a bright red cherry to nibble on, which is mayyyybe my favorite part. The cherry soaks up the flavor as it sits in your drink.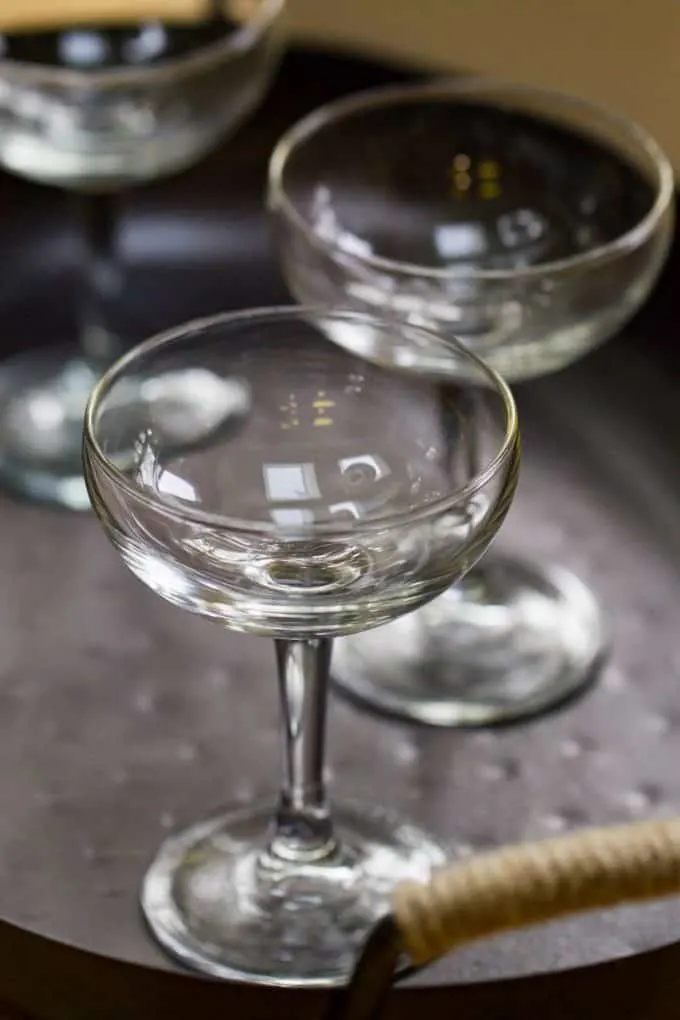 What Is A Dirty Shirley?
First off, let's start with what a Dirty Shirley even IS for anyone who is new to cocktails and adult beverages.
A Shirley Temple is a classic children's mocktail that I grew up drinking. In the bars that I occasionally found myself eating a burger in, they consisted of lemon-lime soda, grenadine, and a squirt of bar sour mix topped with a cherry, or three if you were being really well-behaved.
For the Dirty Shirley you add vodka to the party.
For the Dirty Shirley MIMOSA, you replace the lemon-lime soda with Prosecco or Champagne.
If you don't have any sour mix on hand, you can make your own sour mix. We do this all the time, and it gives a refreshing flavor to your drinks.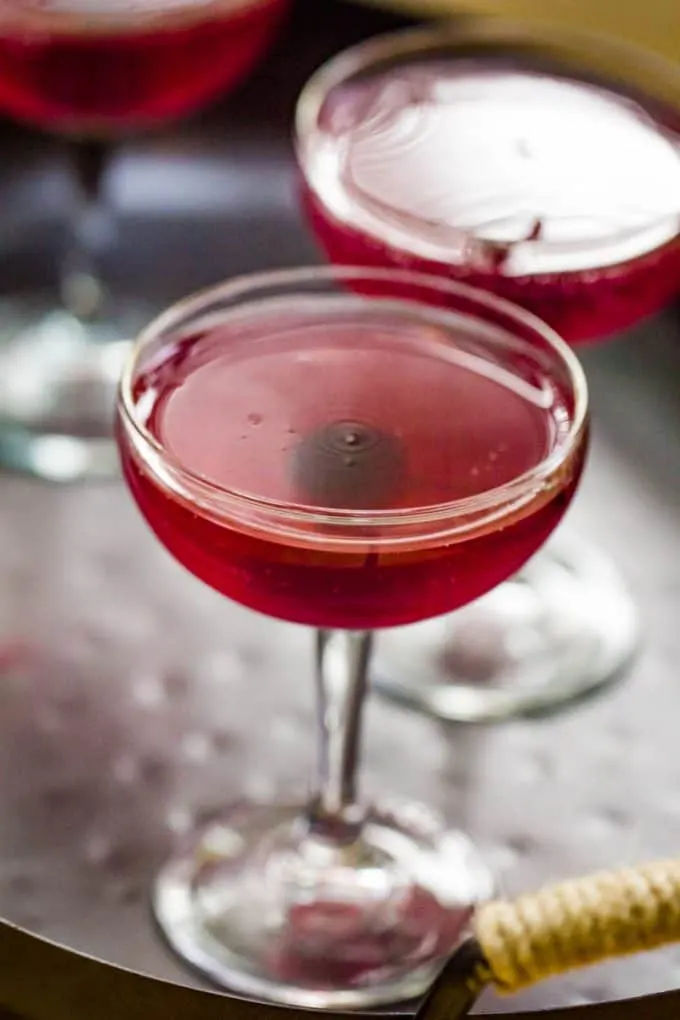 Check Out More Of My Favorite Cocktails

Can You Make Dirty Shirley Mimosas Kid-Friendly?
Sure!
Just leave out the alcohol and replace it with a Ginger Ale or even a lemon-lime flavored soda. A non-alcoholic Shirley Temple will give the drink a gentle bubble, and they will go crazy for it. Granted, the name isn't dirty once you remove the alcohol, but it can still be a delicious and hydrating drink for kids.
When Was the First Shirley Temple Drink Invented?
I loved watching the Shirley Temple movies as a kid. She had such a joy for life in her films, great overall message, and who could resist her curls and dimples!
The first Shirley Temple drink was said to come about on Shirley Temple's 10th birthday. This took place at the Beverly Hills restaurant Chasen's, and now it is said to be one of their most popular drinks!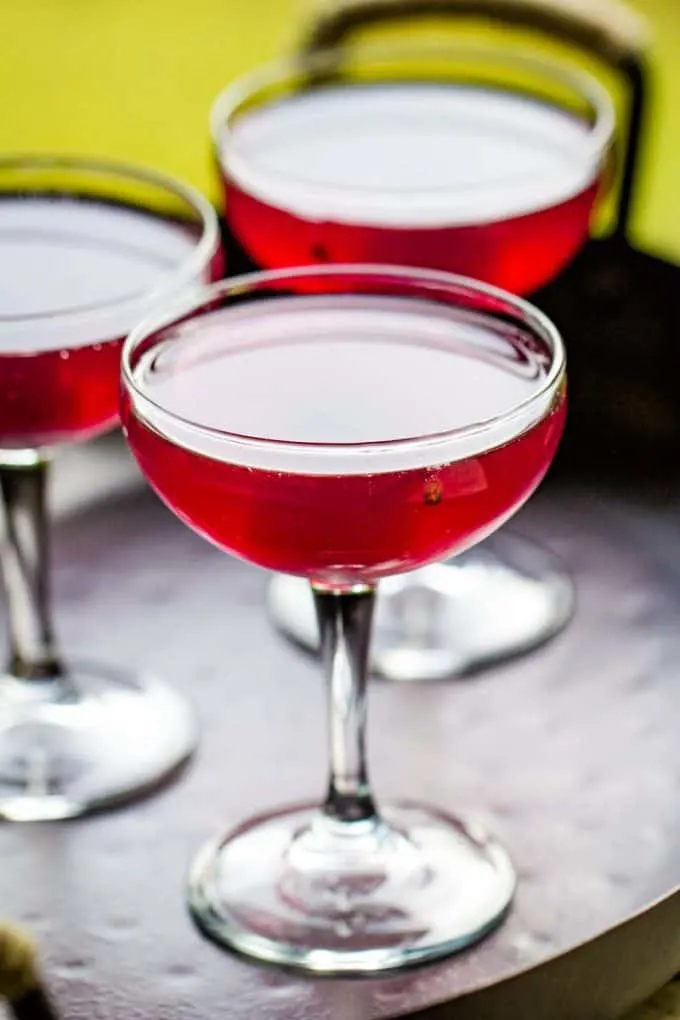 Can I Make A Dirty Shirley Mimosa In Advance?
Not really. Prosecco and champagne lose their bubbles pretty quickly, especially when mixed. These drinks are so fast to whip up, I'd just make them by the glass or as soon as your guests arrive, mix up a pitcher.
This cocktail is a simple one to make and within minutes you can have them whipped up and ready to serve your guests – full of bubbles.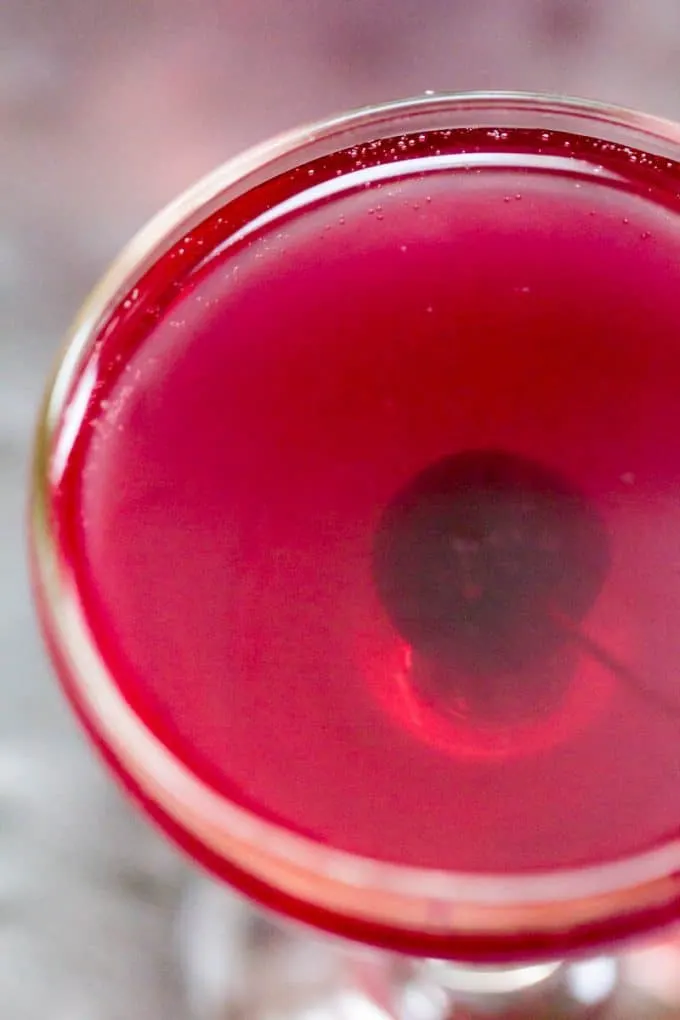 This cocktail is fit for any party if you enjoy a sweeter drink with a little bubble action. Friends and family members will be asking for you to teach them how to make one of these Dirty Shirley Mimosas in no time.
Have you ever had a Dirty Shirley Mimosa?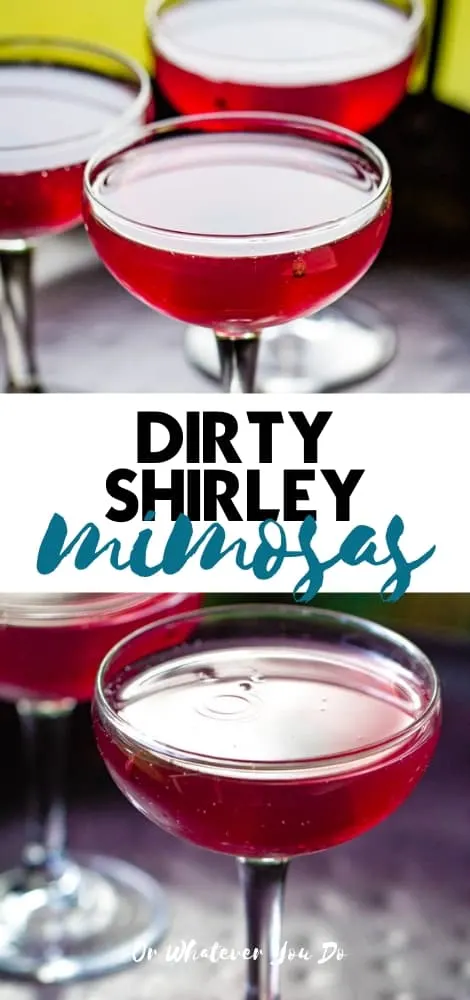 Yield: 1-2 drinks
Dirty Shirley Mimosa for one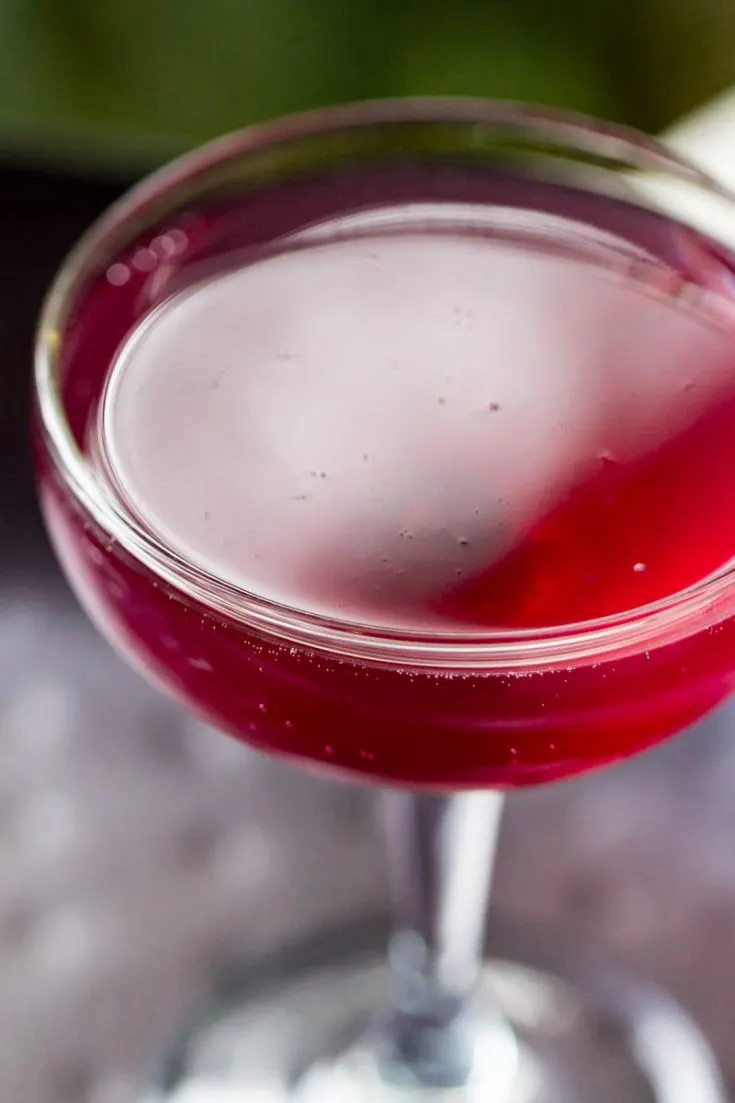 This Dirty Shirley Mimosa for one is light, refreshing, and delicious. Make it single server for a treat just for you!
Ingredients
1 small single-serve bottle prosecco or champagne
2 teaspoons grenadine
1 shot sour mix
1 shot vodka
1 cherry
Instructions
Mix together and serve chilled!
Nutrition Information:
Yield:
1
Serving Size:
1
Amount Per Serving:
Calories:

244
Total Fat:

0g
Saturated Fat:

0g
Trans Fat:

0g
Unsaturated Fat:

0g
Cholesterol:

0mg
Sodium:

53mg
Carbohydrates:

50g
Fiber:

0g
Sugar:

30g
Protein:

1g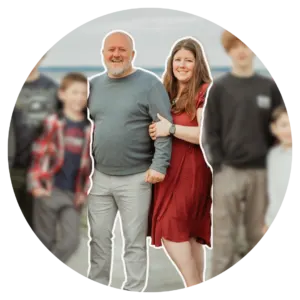 Nicole Johnson, a self-taught expert in grilling and outdoor cooking, launched Or Whatever You Do in 2010. Her blog, renowned for its comprehensive and creative outdoor cooking recipes, has garnered a vast audience of millions. Nicole's hands-on experience and passion for grilling shine through her work. Her husband, Jeremiah Johnson, also plays a pivotal role in recipe development, adding his culinary flair to the mix. Together, they form a dynamic duo, offering a rich and varied outdoor cooking experience to their followers.