This Slow Cooker Apple Citrus Hot Cider is a great alternative to coffee in the evenings or for crisp fall and winter outings. It warms you up and gives you that hot cup to hold onto and sip, but won't have you scrubbing your kitchen floors at 11pm.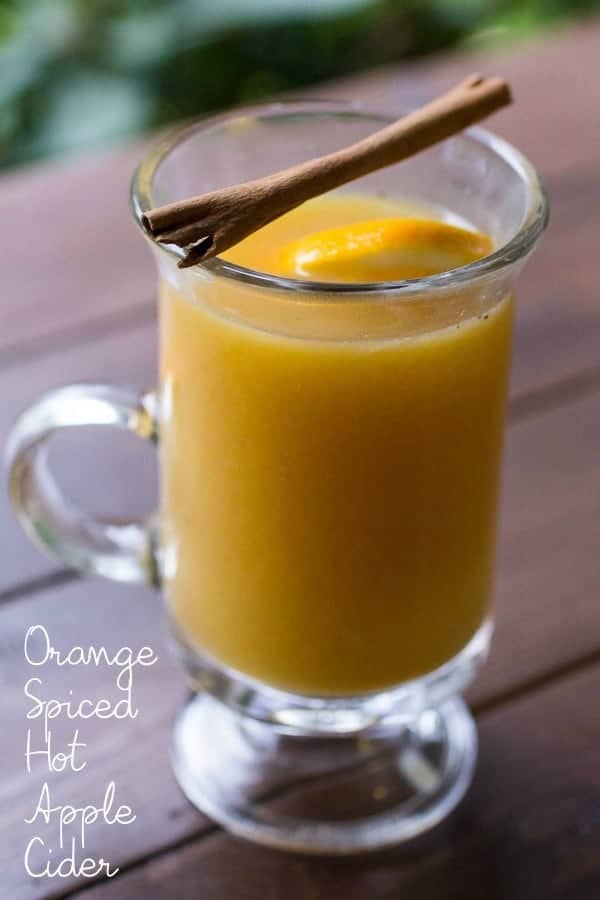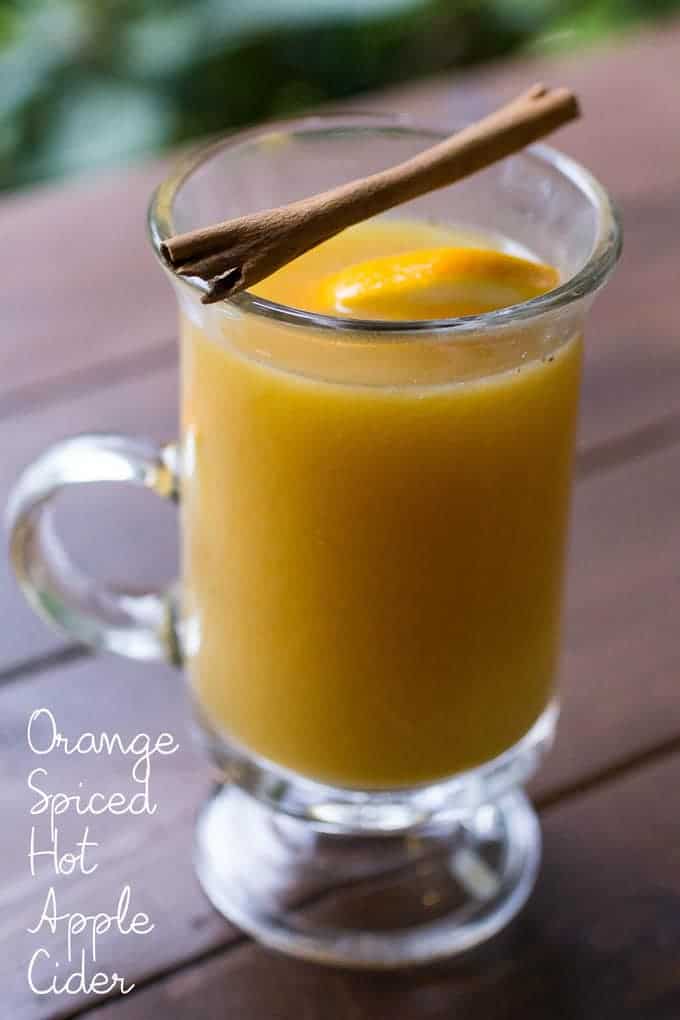 Slow Cooker Apple Citrus Hot Cider
Somewhere in my 30's my body decided that it was going to completely reject evening coffee, and if I rebel against it and say, "No way body! You don't rule me! I drink coffee whenever I want like I'm 25 still!" I always regret it. Always.
But when you are chasing little ones through dark streets trick-or-treating, or out on a quick walk when there's more than a chill in the air, having a warm steaming cup to come home to is just this side of heaven in my mind.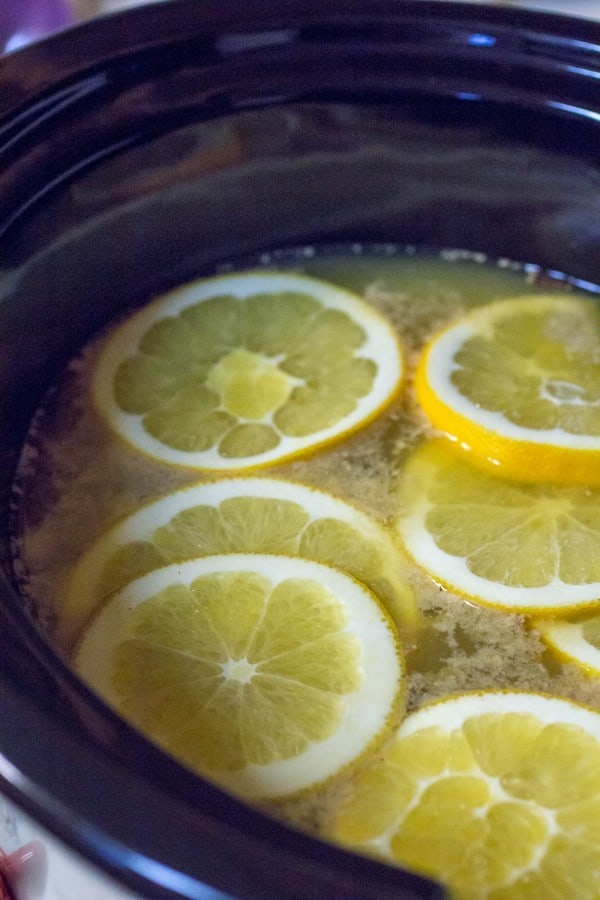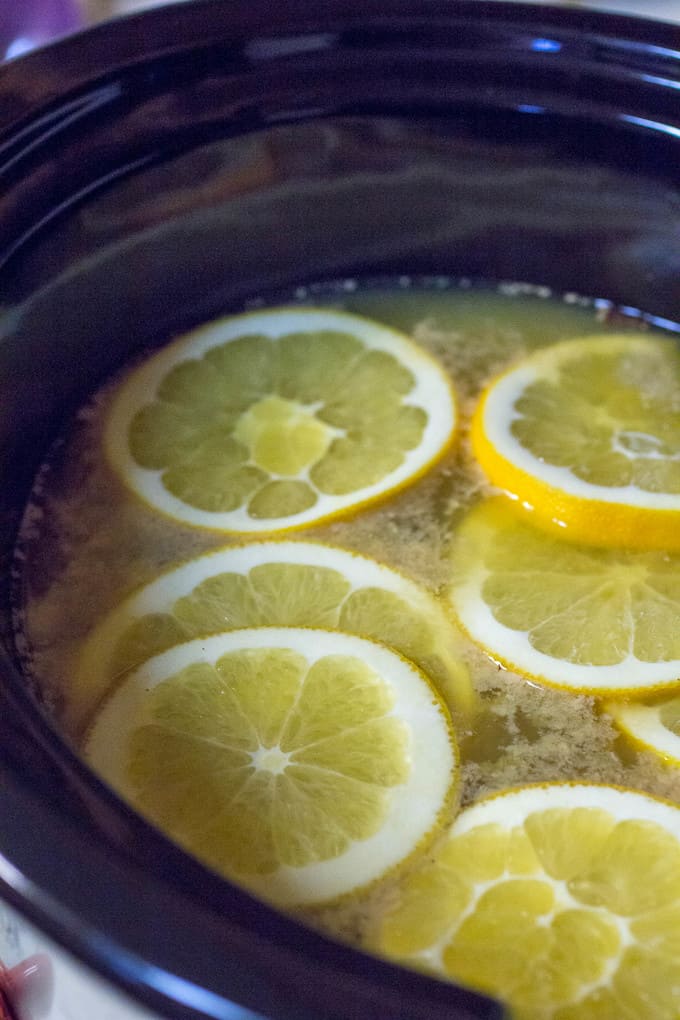 This cider is perfect for kids and adults. Add a slug of spiced rum or your favorite whiskey, and it'll warm you up in more ways than one.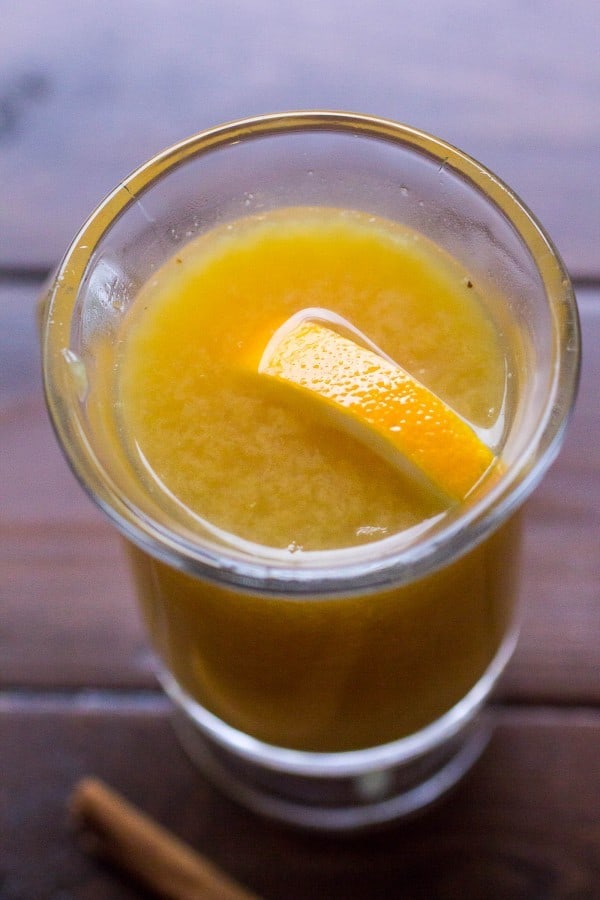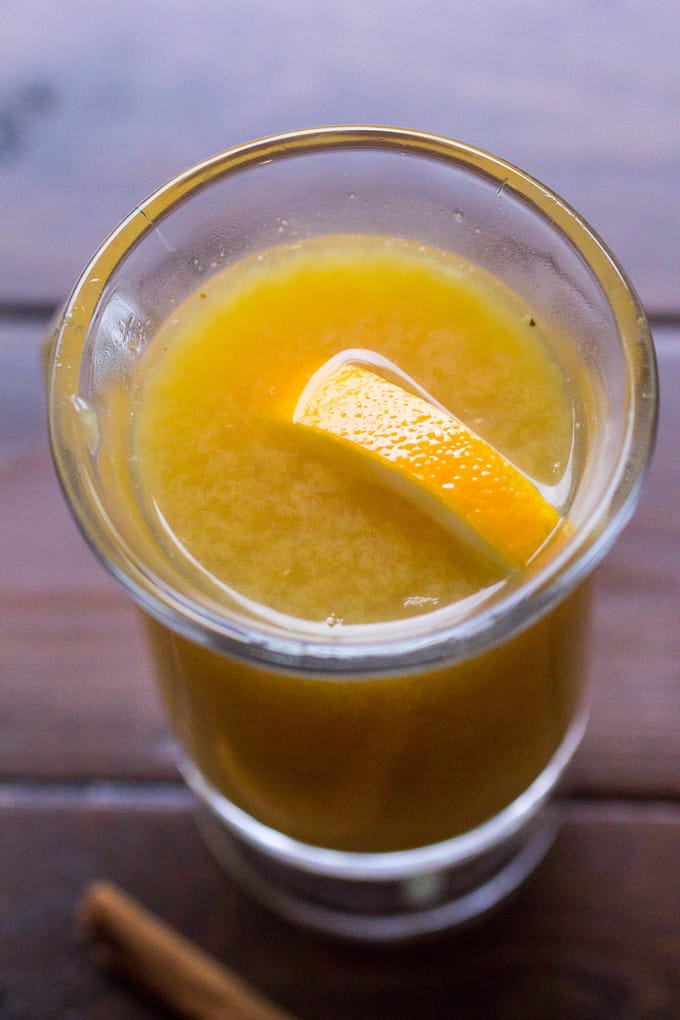 ---
Want more yummy drink recipes?
Homemade Pina Colada
Fresh Cherry Pina Colada
Lemongrass Lemon Drop
Grownup Pink Lemonade
Strawberry Lemon Daiquiri
---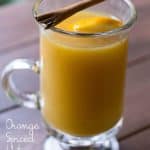 Spiced Slow Cooker Apple Citrus Hot Cider
Ingredients
1/2

gallon

apple cider

1

can

condensed frozen orange juice

3

cups

water

2

sticks

cinnamon

1

tablespoon

whole cloves

about 4-5

1/2

cup

caramel
Instructions
Combine all ingredients in a large crock pot. Heat on high until hot - or about 2 hours. Turn on low and serve warm!
Recipe Notes
Garnish with fresh orange slices if you'd like!
Need some dinner ideas for that crock pot? These Tequila Lime Shredded Beef tacos will be perfect! My slow cooker chicken divan is also a great option!