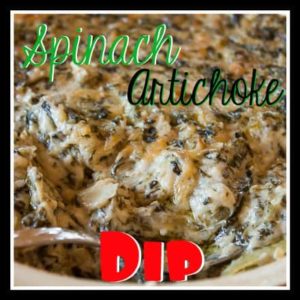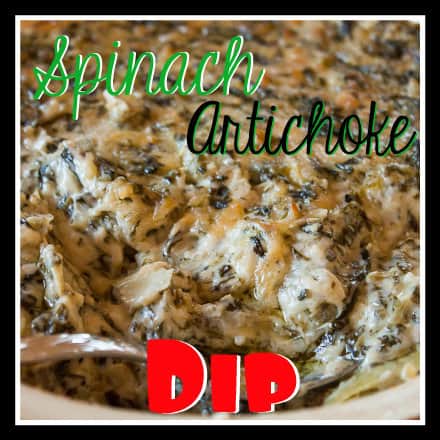 Happy Thanksgiving OWYDers! Hopefully you are enjoying this day with friends and family, eating some delicious food, and taking a turkey induced nap later on. Here in our house, the turkey is in, and the rest is in the works. Still a lot to cook today! Rolls to make, pie to bake, cookies to mix up, potatoes to mash. Phew! It is just the 6 of us this year, so Mr. OWYD is graciously taking over the turkey duty from me.
I whipped up this spinach artichoke dip to tide us over until dinner is closer to ready. I cannot even think of Thanksgiving without at least one appetizer to munch on.
I have made several different varieties of this dip over the years. This one is my favorite so far. If you are short on oven space you can even cook this entirely on the stove top. I didn't this time because the oven was free and I like the little brown spots that color the top when its finished off in the oven, but I don't think the taste would be affected much by doing this all on the stove.
Start by assembling your ingredients. This photo is lacking a bit of butter, flour, and the artichokes! DOI! Use your imagination. The baby inside me is slowing taking over my brain, I fear.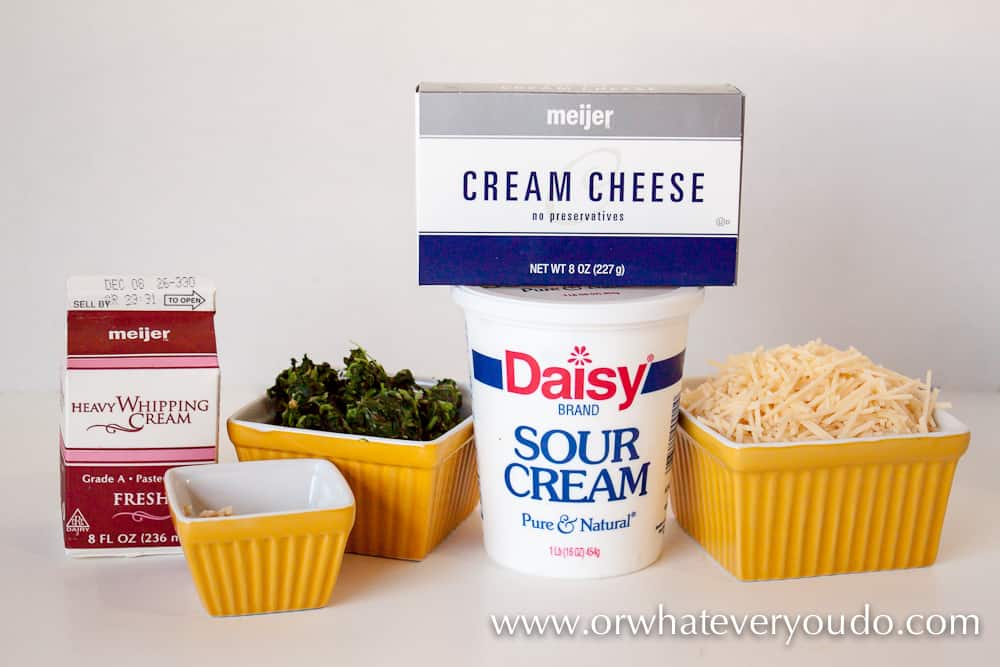 Drain and chop up some artichoke hearts. I use the canned kind, in water, and chop off the ends so I can just use the tender leaves.
Next melt some butter in a saucepan over medium-low heat, and add the garlic.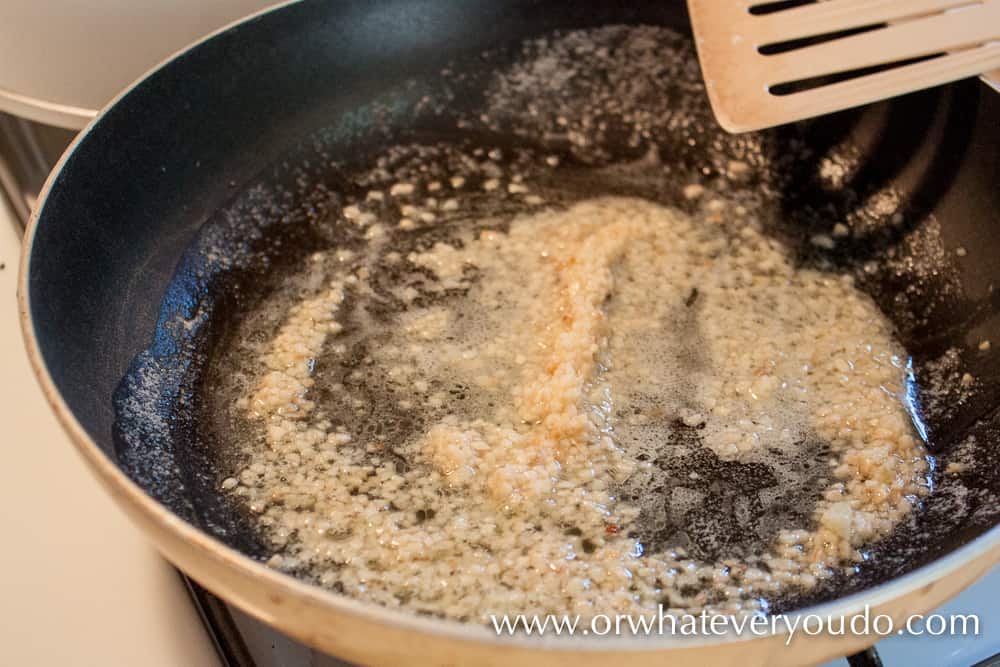 Add in the flour and stir until all the lumps are gone. Add in the cream and stir well.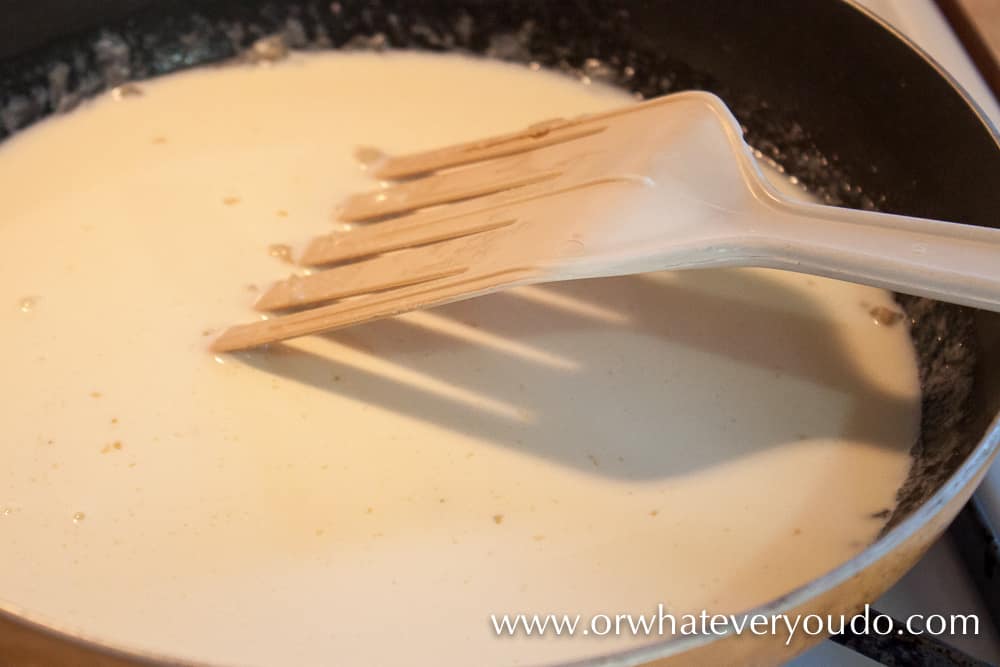 Next add in the rest of the ingredients, besides the cheese. Stir continuously over low heat until all are incorporated and the mixture is thickened.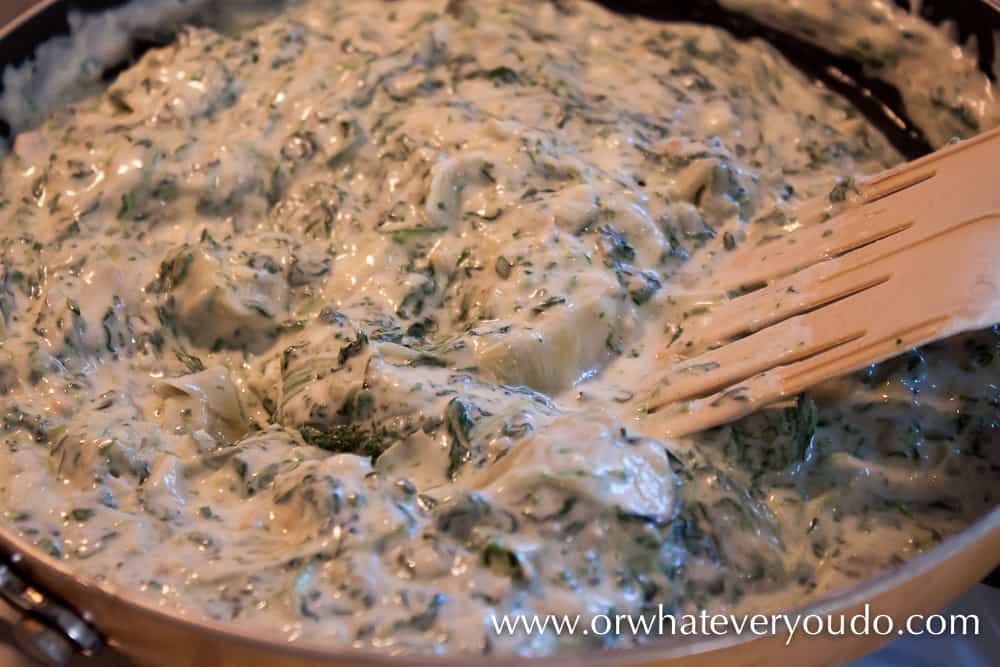 Stir in the parmesan cheese and dump the whole mixture into an oven-safe dish. Bake at 400 for about 20 minutes, or until the top just starts to brown. Serve hot with tortilla chips or your favorite crackers!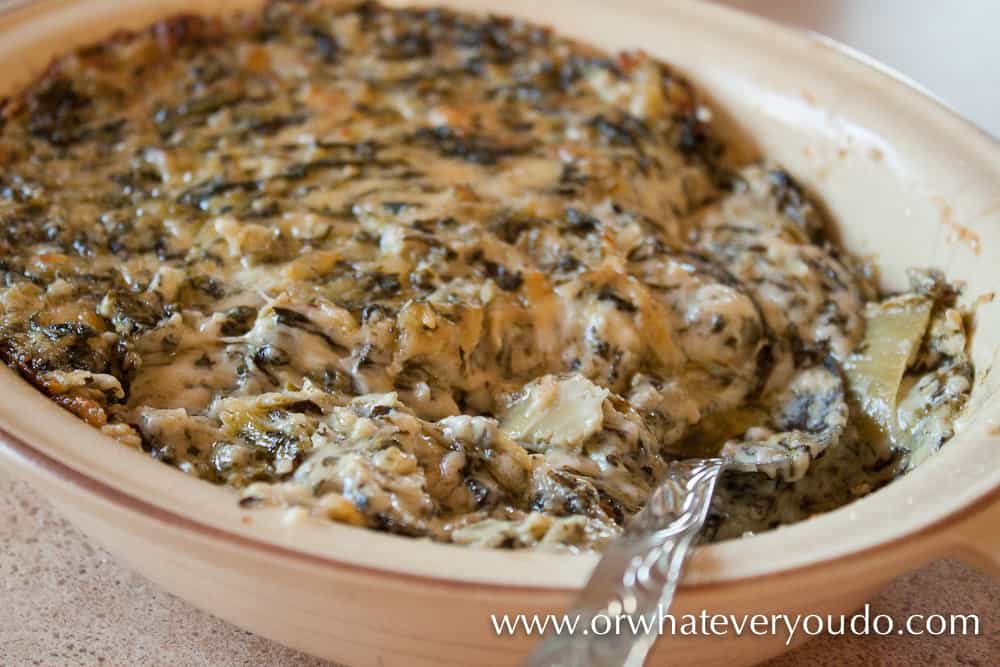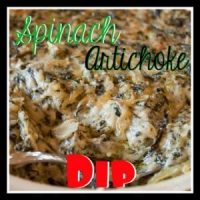 Spinach Artichoke Dip
Yield: 8 servings

Prep Time: 10 minutes

Cook Time: 20 minutes

Total Time: 30 minutes

Creamy & delicious spinach and artichoke dip. Delightfully different than your usual recipe!
Ingredients
4 tablespoons butter
1 1/2 tablespoons garlic, chopped
3 tablespoons flour
8 ounces heavy whipping cream
3 ounces cream cheese
1/3 cup sour cream
1 10 ounces package frozen spinach, thoroughly drained
1 15-18 ounce can artichoke hearts, drained and chopped
8 ounces shredded parmesan cheese
salt to taste
Instructions
Drain and chop the artichoke hearts and set aside. Thaw and thoroughly drain all water from the package of spinach. Set aside.
Melt butter in a small saucepan on medium-low heat and add garlic. Cook for 1 minute and add flour. Stir well until all of the lumps are gone. Add the heavy cream and stir until combined.
Add the remaining ingredients except for the parmesan cheese. Cook over low to medium-low heat until the mixture is thickened. Stir in cheese and dump into an oven-safe baking dish. Bake at 400 for approximately 20 minutes or until the top is just starting to get golden brown.
Nutrition Information:
Yield: 8 Serving Size: 1
Amount Per Serving: Calories: 839 Total Fat: 33g Saturated Fat: 19g Trans Fat: 1g Unsaturated Fat: 11g Cholesterol: 86mg Sodium: 3510mg Carbohydrates: 116g Fiber: 56g Sugar: 12g Protein: 42g

Nutrition data provided here is only an estimate. If you are tracking these things for medical purposes please consult an outside, trusted source. Thanks!