Putting together a Charcuterie Board has never been easier! Use some of these easy suggestions and throw on some of your favorites for good measure too.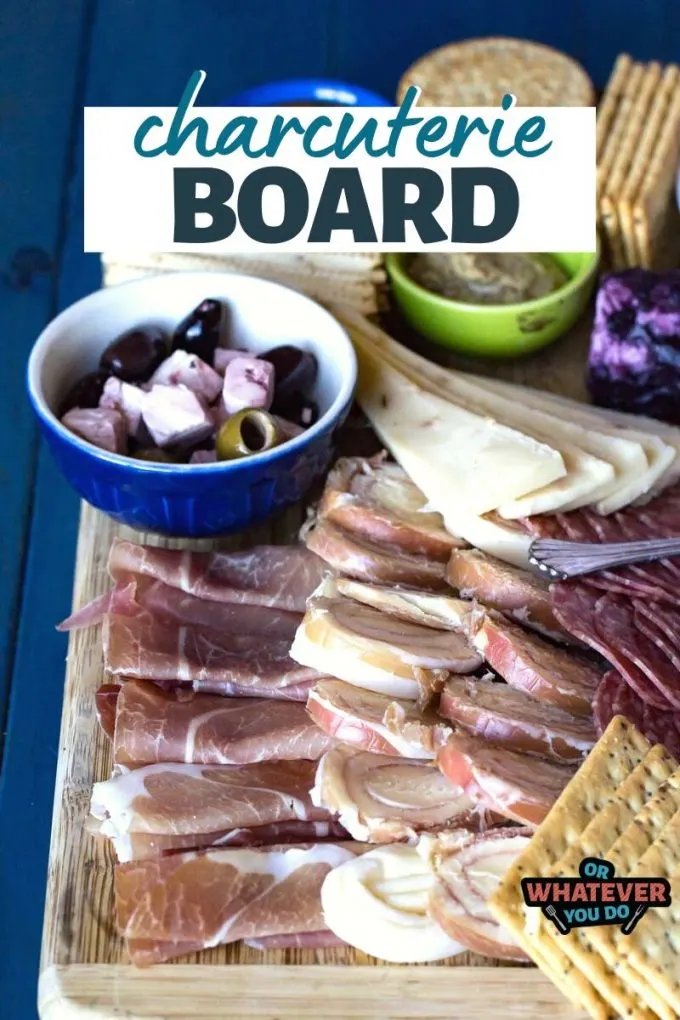 Easy Holiday Charcuterie Board
Typically, a charcuterie board assembles a variety of cured meats like salami and ham, but can also include items like pate. However, charcuterie can also include a variety of cheeses and pickled or brined fruits and vegetables as well.
Assembling A Charcuterie Board
Traditionally, in French cuisine, charcuterie refers to a collection of cured meat and prepared meats like terrines, pates, and confit. Usually, it is mostly pork, but it can contain fowl like duck confit or goose liver pate, and might also include beef like pastrami.
Nowadays though, a charcuterie board expands to include everything from goat cheese, or other sliced cheese, to olives and spicy giardiniera. So, there is no hard and fast rule.
(Check out using giardiniera in my Italian beef sandwich too by the way…)
Basically, you create a perfect appetizer platter that allows everyone to navigate their way to a perfect bite.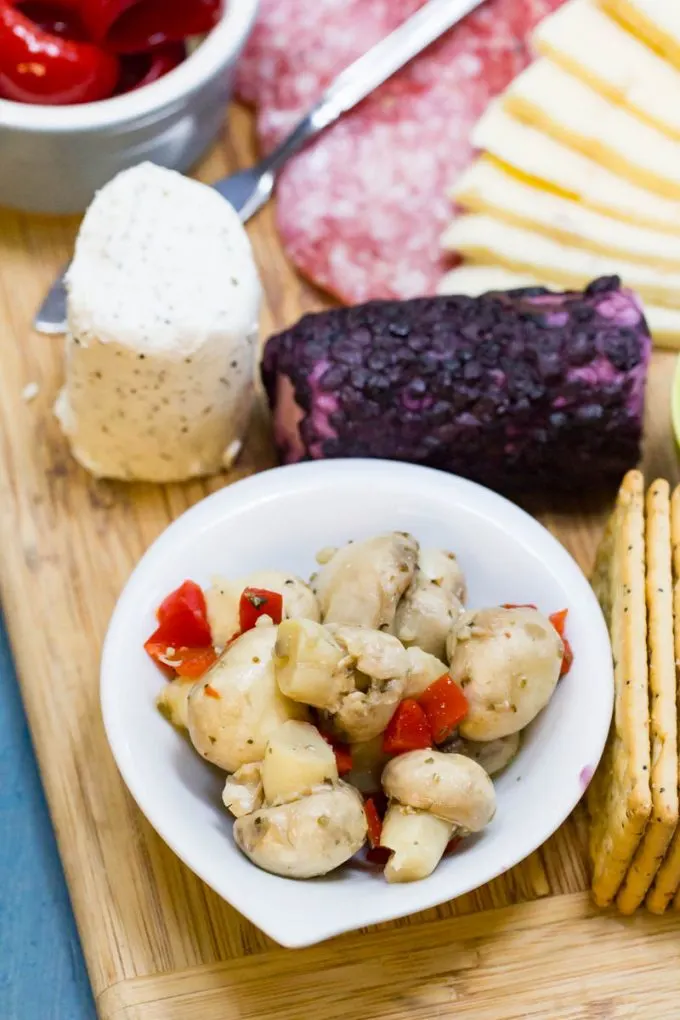 What should you put on a charcuterie board?
I have a group of ingredients that I consider tasty, easy to find, and popular to serve. You can of course expand on these but it is good place to start.
Salami – You won't have any issues finding salami in the deli section. You can also typically find it in the meat department. The spicier the better if you ask me!
Prosciutto – This salted dry cured ham is like the champagne of hams. The very best comes from Italy and from pigs fed the whey from Parmesan cheese.
Giardiniera – Spicy vegetables pickled in a salty brine that typically include little banana peppers, cauliflower, and onions. Find them on the international foods aisle. Look for little European delis to find a wider variety.
Crackers – Any kind of cracker that hold up. The crackers will carry the load of ingredients wet and dry so you don't want them crumbling on contact!
Marinated Olives & Feta – You can do a mixed variety of olives, black and green both work. Some grocery stores have olive bars with tons of choices. Feta cheese goes great with olives!
Various Cheeses – Step outside the box and try a variety of cheeses. Anything from a sharp Stilton to a creamy brie and everything in between works. Also highly recommend this Beecher's Aged Flagship!
Marinated Mushrooms – Mushrooms marinated in seasoned olive oil are delicious. You can find them in the deli section of the super market, or you can whip up some of your own.
Goat Cheese – Goat cheese goes really well with the cured meats as well as the vegetables in the giardiniera as well. If you are craving something a little sweet, I recommend a small mason jar of this Cranberry Goat Cheese dip. SO delicious!
More Easy Appetizer Recipes!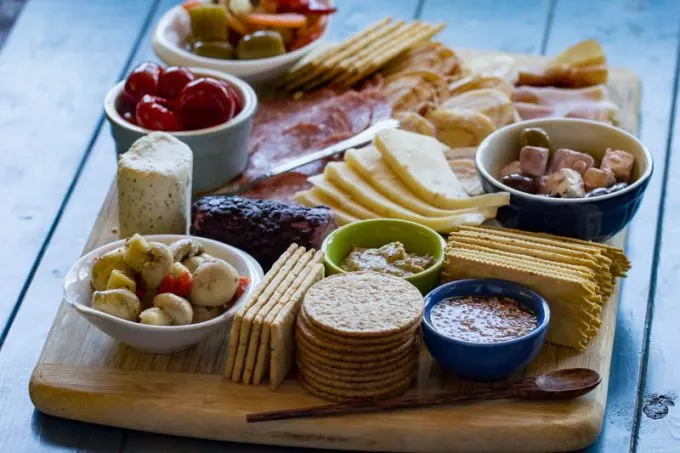 What Do I Serve Charcuterie On?
Ideally, you want a large appetizer tray or platter to fit all the things onto it. Traditionally, charcuterie is served on a wood plank style platter, but don't worry if you don't have one handy. Any large tray, round, square, or rectangle will do.
The key is to compose the ingredients in such a way that each is easily identifiable and accessible. So don't feel like you have to toss everything on the tray at once. It is always easy to restock the extra ingredients.
You can also set up multiple small trays too if you have a big crowd coming. That is sometimes easier to pass around for a lot of people.
Don't feel like you have to include a serving utensil for every item on the charcuterie plate. A small fork, a butter knife and you should be set.
To Slice Or Not Slice The Cheeses?
This is really personal preference. If you have fancy cheese knives, I say that cheese that isn't REALLY hard to cut should be left in a block for people to slice themselves.
What About Slicing The Meats?
Most of the meal you're likely to be using here like salami and prosciutto will be pre-sliced.
If you add some sausage to the mix, you'll definitely want to pre-slice that.
If you are adding something like smoked salmon, leave that unflaked.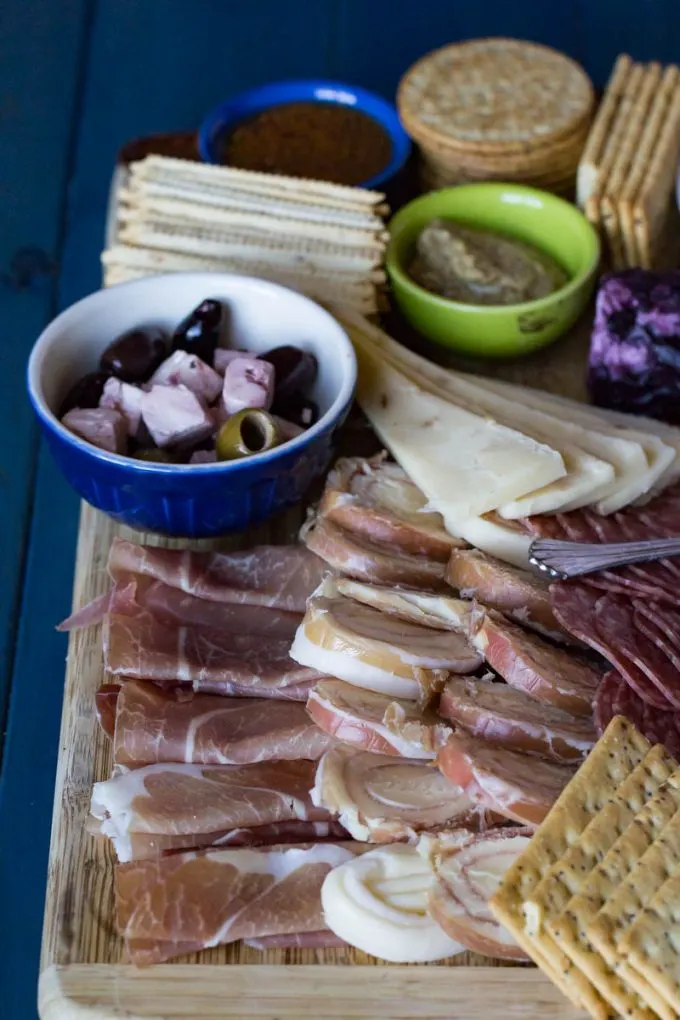 A Word About The Crackers Or Bread
If you serve your charcuterie board with crackers or slices of baguettes, then make sure to keep them away from the charcuterie items that might cause dampness. Even if bread or crackers are merely close to other items that have a lot of liquids, they can absorb some moisture.
You may even want to keep them completely separate in order to avoid any issues entirely, especially if you have guests that need to eat gluten-free.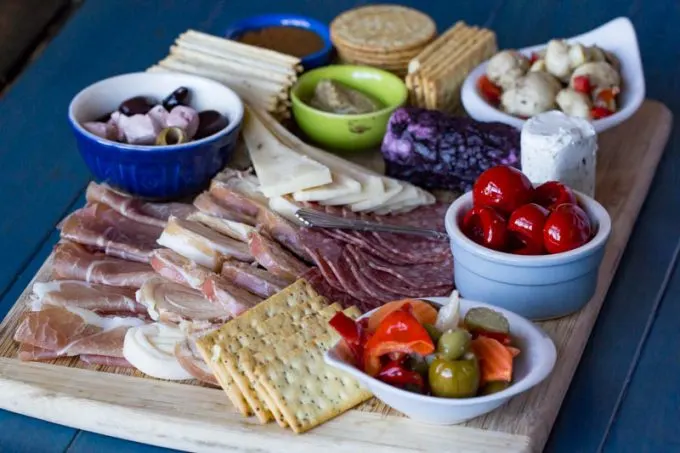 Any Other Great Appetizer Suggestions?
If you want something to go with a charcuterie plate, then consider a few hot and cold appetizer suggestions I can recommend.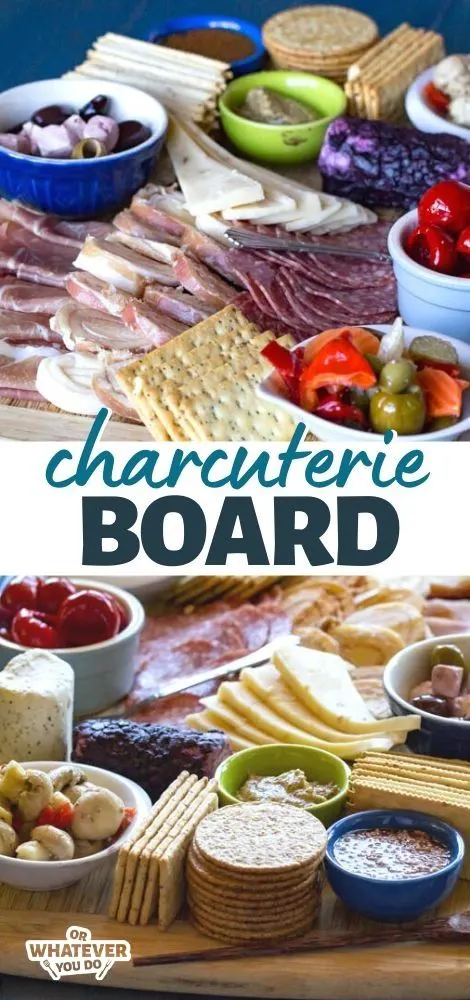 Yield: 1 board
How to Prepare a Charcuterie Board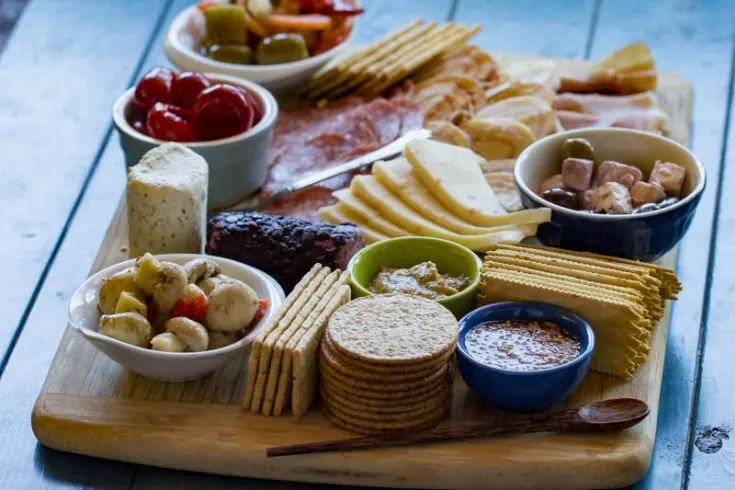 This simple charcuterie board is one of the perfect things to serve at a party or family gathering. Use this as a starting point and add in any other special items you want to include.
Materials
3-4 hard cheeses
2-3 soft cheeses
3-4 cured meats
various olives
marinated vegetables
crackers
mustard
jam
Tools
1 large platter
5-6 small serving bowls
3-4 serving and cheese knives
2-3 small forks
2-3 small spoons
Instructions
Place the sauces, mustard, and jam into individual serving bowls and arrange around the board.
Assemble all the ingredients and layout artfully on the board.
Recommended Products
As an Amazon Associate and member of other affiliate programs, I earn from qualifying purchases.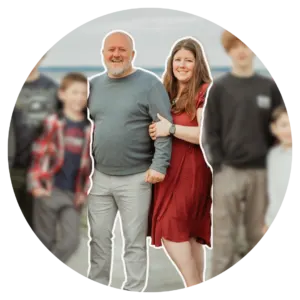 Nicole Johnson, a self-taught expert in grilling and outdoor cooking, launched Or Whatever You Do in 2010. Her blog, renowned for its comprehensive and creative outdoor cooking recipes, has garnered a vast audience of millions. Nicole's hands-on experience and passion for grilling shine through her work. Her husband, Jeremiah Johnson, also plays a pivotal role in recipe development, adding his culinary flair to the mix. Together, they form a dynamic duo, offering a rich and varied outdoor cooking experience to their followers.