My delicious Traeger Pork Recipes will have you firing up that wood-pellet grill and getting that pig on the barbecue stat! From double-smoked ham to pork tenderloin and classic pulled pork, there's something for everyone here!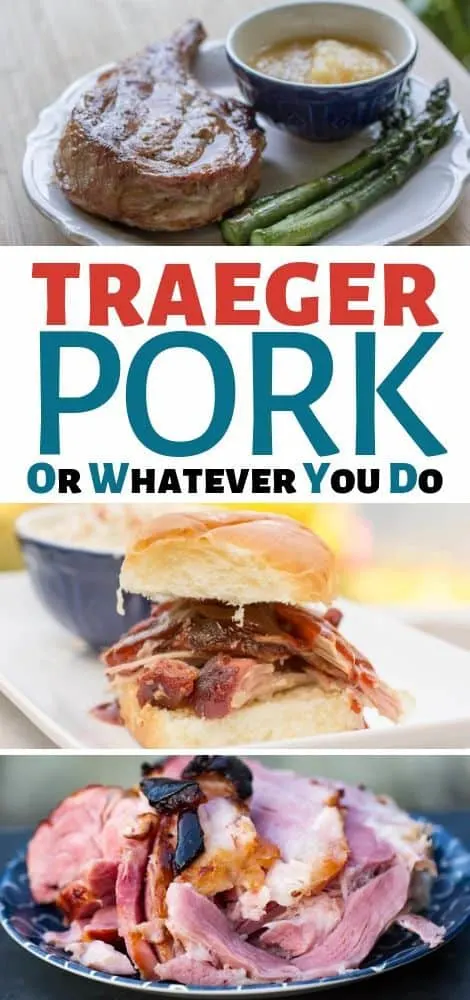 What are the best cuts of pork to cook on a Traeger?
You can cook almost any kind of pork on a Traeger, but here are some of my favorites!
Pork Chops
You can have bone-in, boneless, thick cut, thin cut, any which way that you cut it, Traeger pork chops are fantastic.
Pork Tenderloin
These tender cuts of meat usually come in packs of two. They are tender, juicy, and totally delicious. You just have to be careful not to overcook them because they can dry out pretty quickly at just a few degrees over.
Pork Roasts
You can use a shoulder roast, sirloin roast, or a Boston Butt. But know that roasts need a low-and-slow cook. A really good pulled pork recipe can take 12 hours from start to finish, so plan that in or you're going to have some hungry folks by the time it is totally done.
Bacon
Yup! Not only can you wrap all the things in bacon before cooking them on your Traeger, but you can also just make bacon on it too. Right on the grate or on a tray, you're going to love this extra smokey version or baked bacon.
Join our Easy Traeger Recipes Facebook group!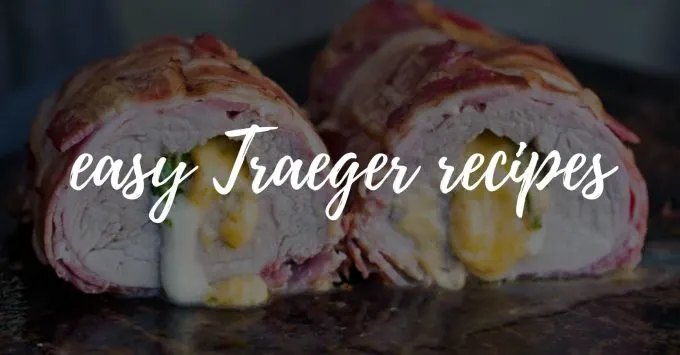 Delicious Traeger Pork Recipes