Homemade French Onion Soup is way easier than you think. The hardest part is caramelizing the onions, and that isn't even hard – just a little time-consuming. The rest is just pouring and simmering and a little broiling. Well worth it when you end up with a bowl of rich French onion soup that covered in gooey cheese, you'll understand!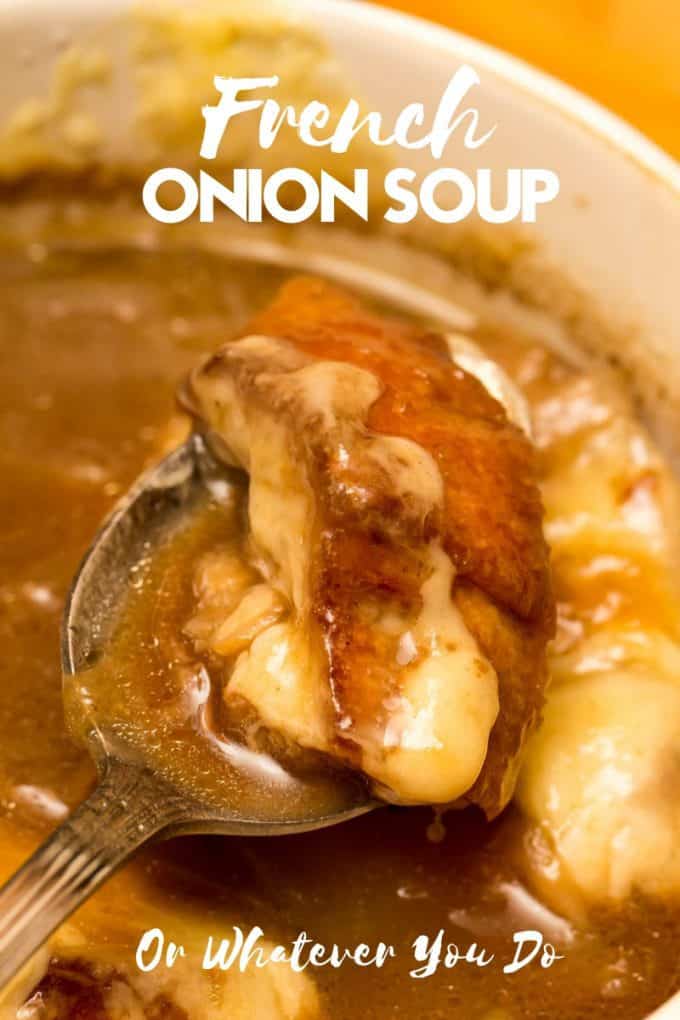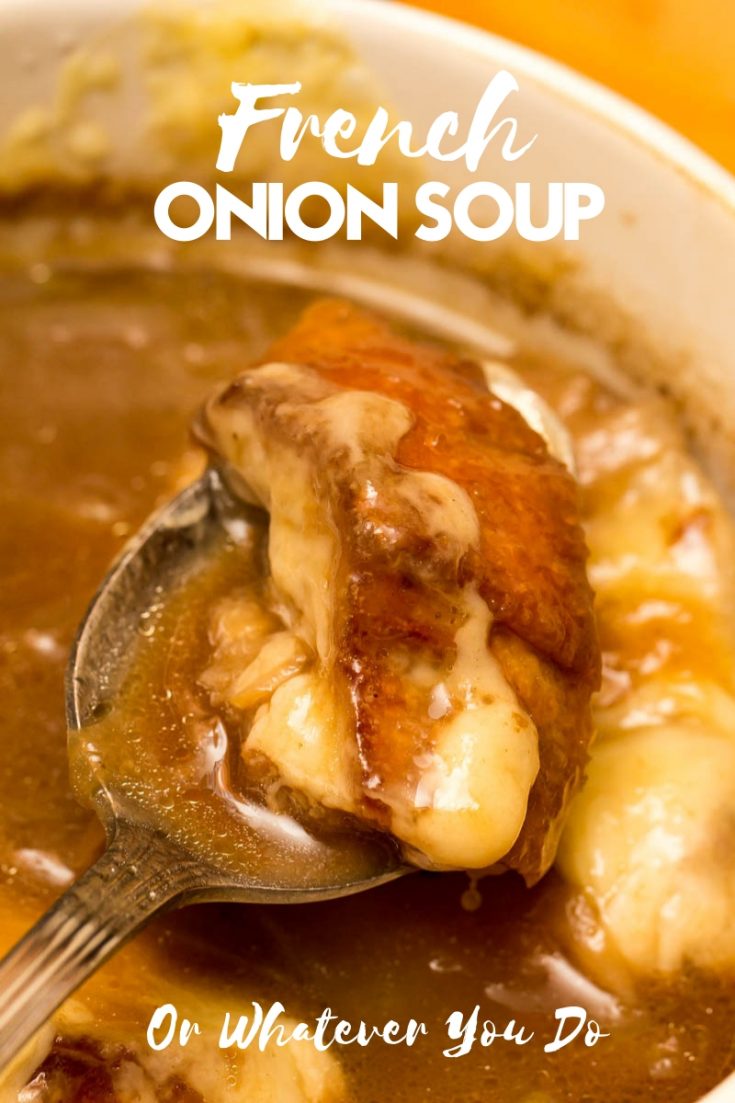 French Onion Soup
I don't know about you, but this is one of my FAVORITE soups ever! If you're in the mood for something that will warm you from head to toe this winter, I HIGHLY recommend this French Onion Soup!
Do not be intimidated. No matter how much certain establishments may want you to believe this is some complex ordeal, it really isn't.
Once you try this soup and discover how easy and economical it is to make, it will become one of your go-to quick meals that tastes like you've really worked hard in the kitchen to create it.
Try our new Smoked French Onion Soup!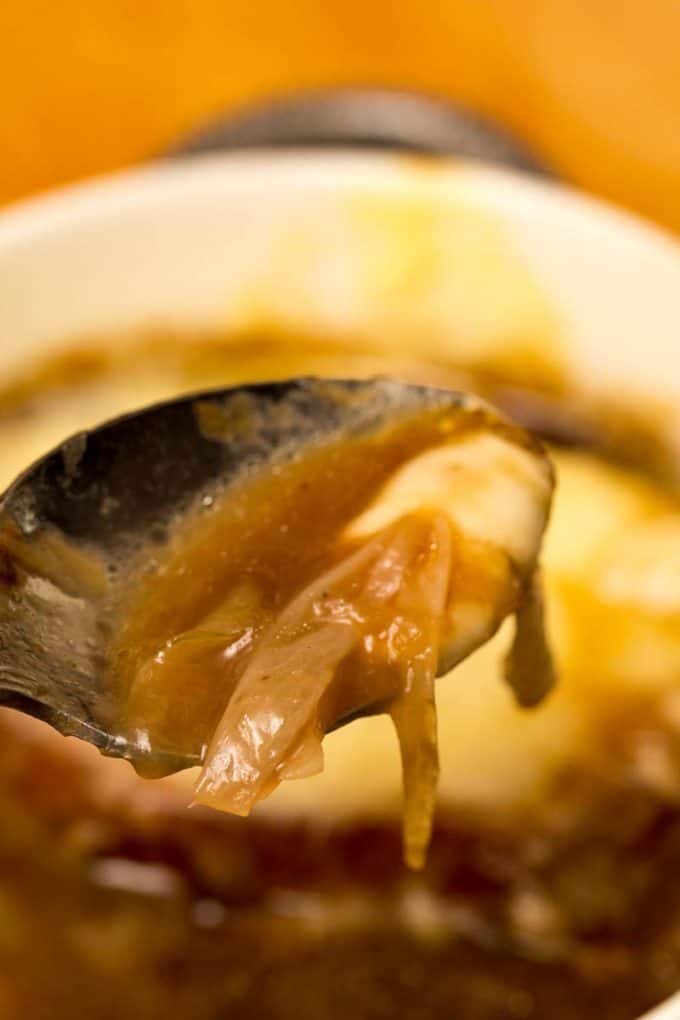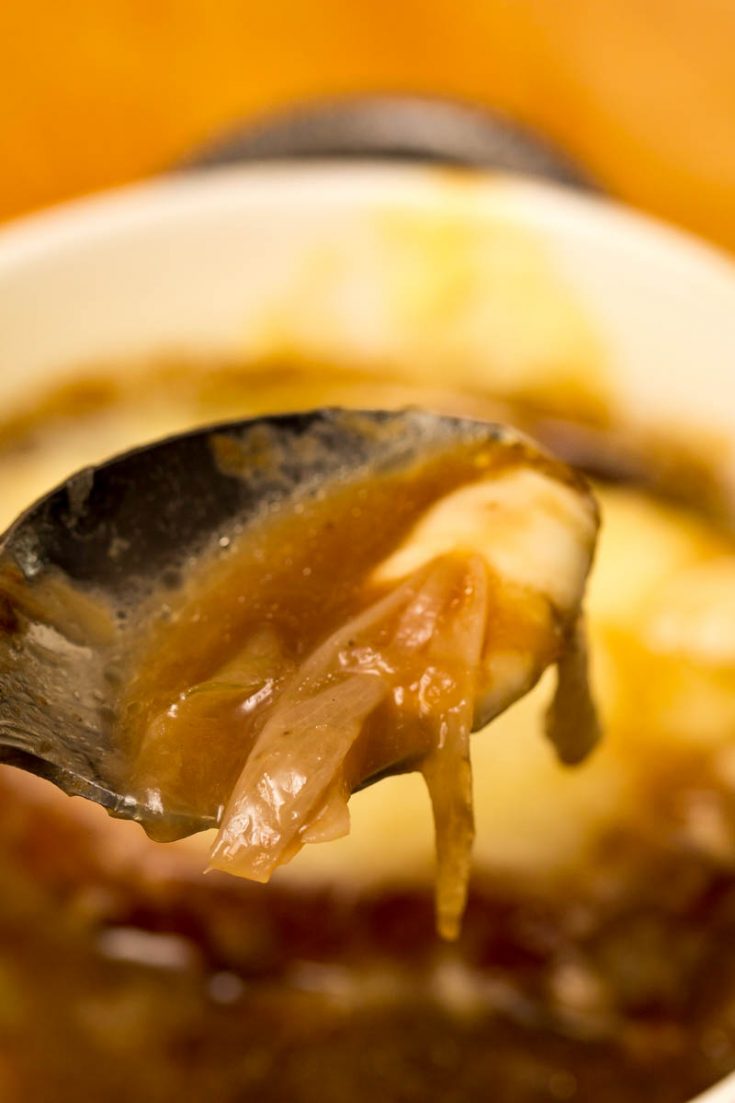 My recipe is pretty basic. No difficult ingredients to find, not a lot of prep and effort, and wonderful results. All items that you probably already have in your pantry.
What kind of cheese should I use?
I prefer mild white cheeses that have a really good melt and pull. In this recipe, you'll find aged swiss. Feel free to sub in mozzarella or provolone though if those are what you have around!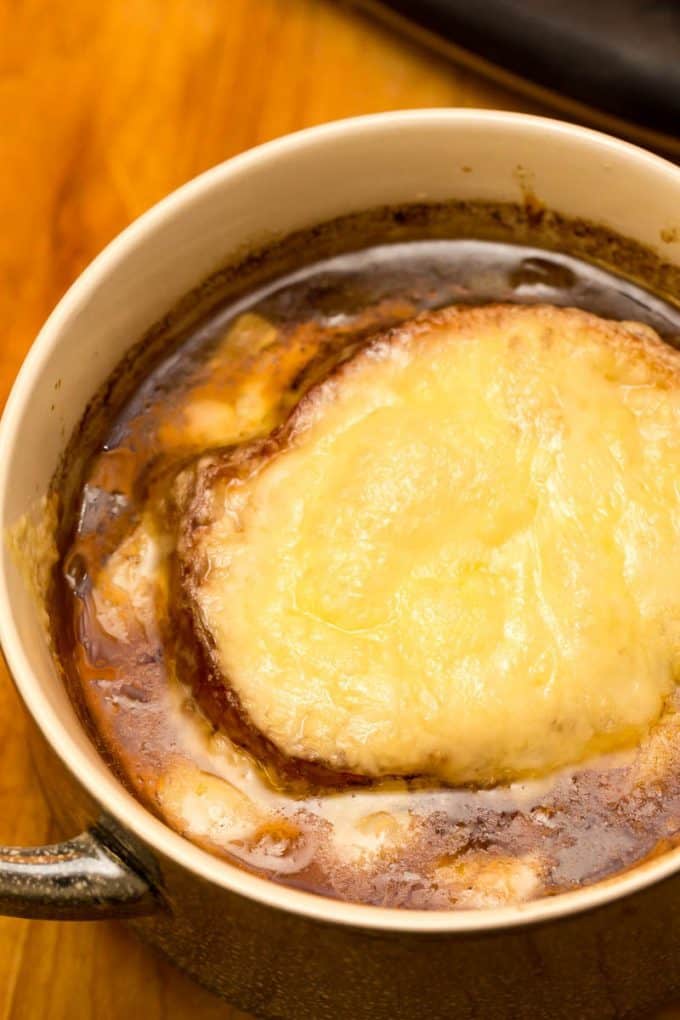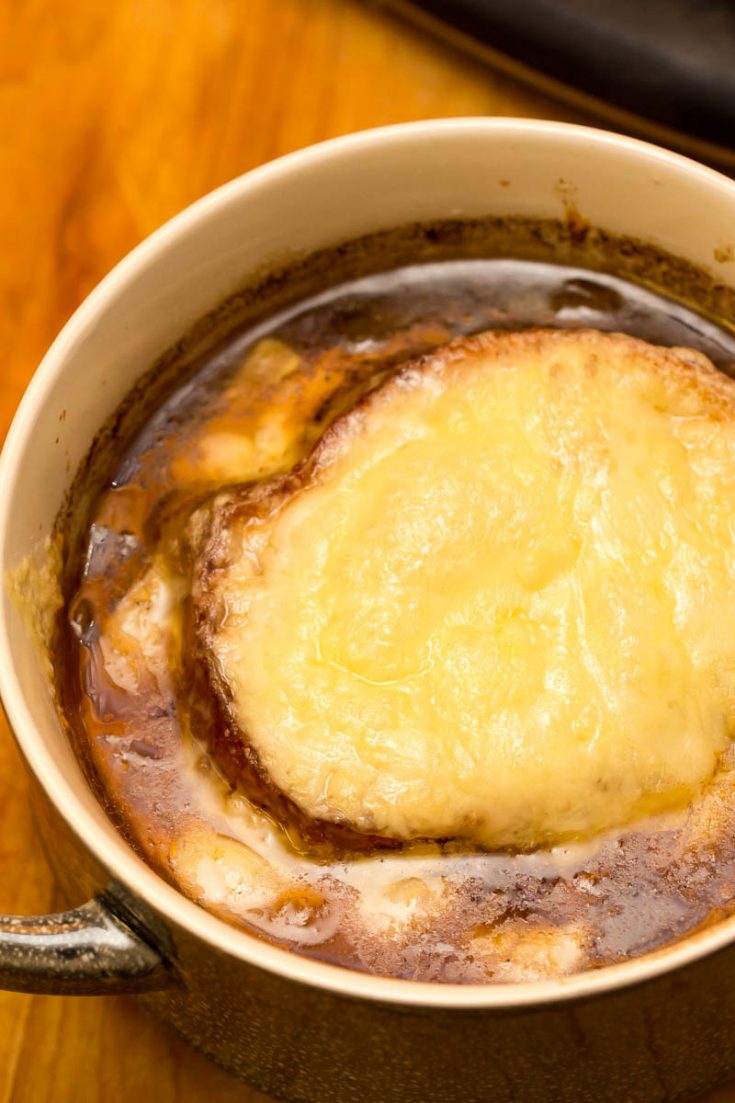 Best Tips for Caramelized Onions
Use a good skillet or sauté pan.
Don't skimp on the fat! You'll need some to help the onions along. 1-2 teaspoons per onion is usually about right.
Take your time! Good caramelized onions take 25-30 minutes, AT LEAST. Sometimes longer, depending on how big of a batch you are doing.
Don't stir too much! Those onions need time to cook and develop that golden color. Give it to them!
Want the full run-down? Check out my How to Caramelize Onions post!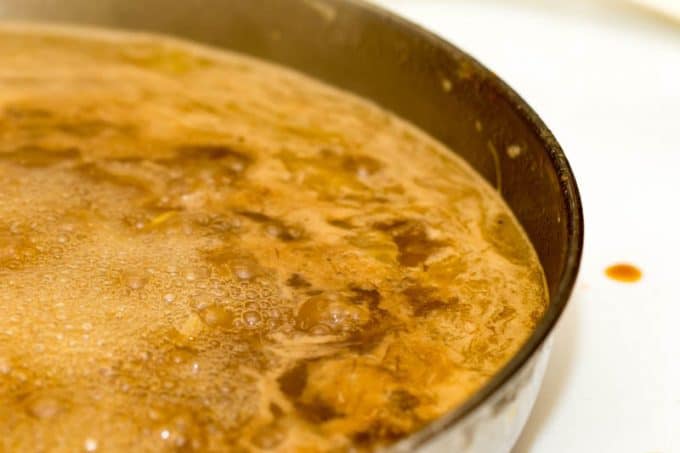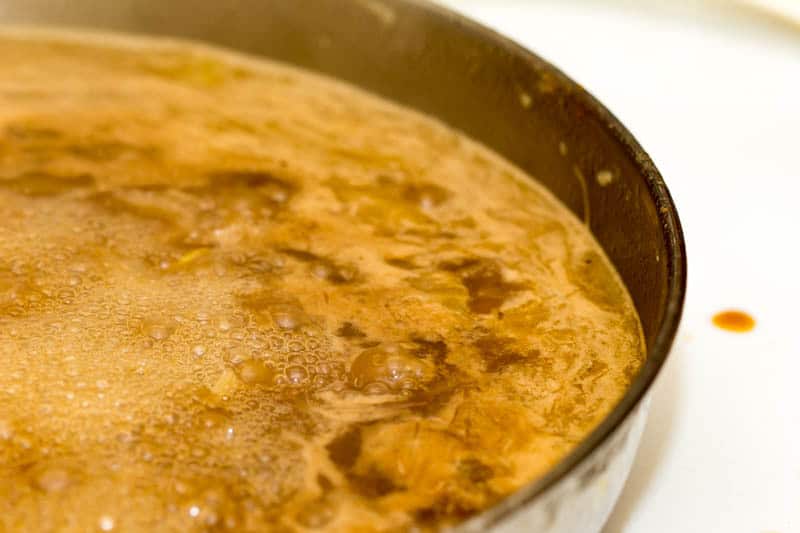 What should I serve with French Onion Soup?
You can serve this soup on its own as a main course if you'd like a lighter lunch or dinner.
It is also a great half of a soup + salad combo. I love my Greek Freak Dressing with its vinegar bite.
You can serve as a 1st course to preview a wonderful steak or seafood main course such as Traeger Grilled Shrimp Kabobs or Traeger Grilled Salmon.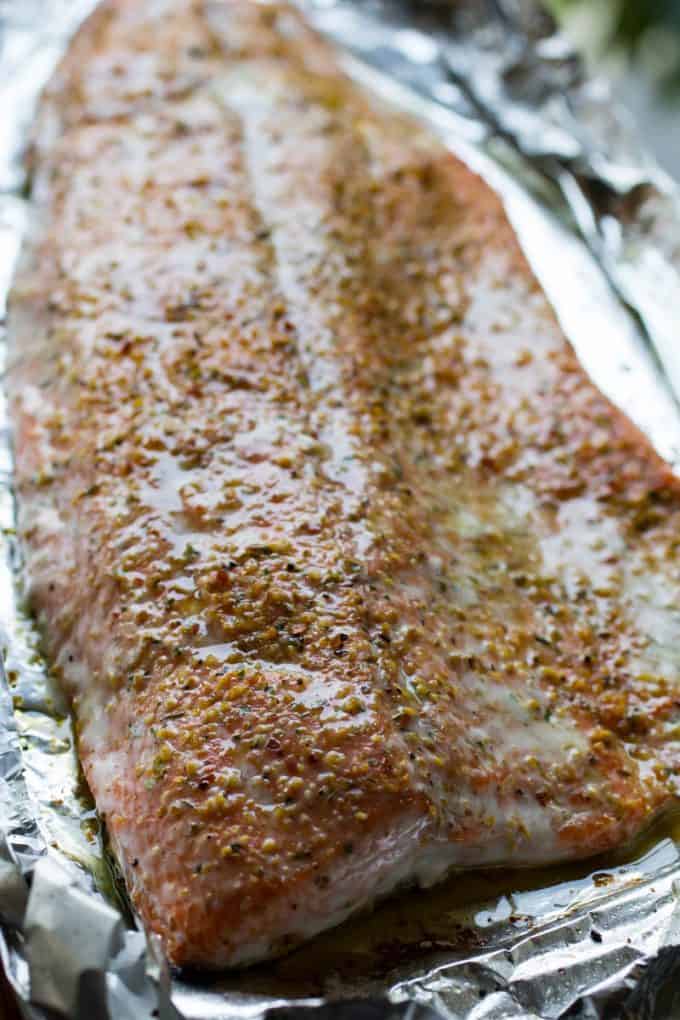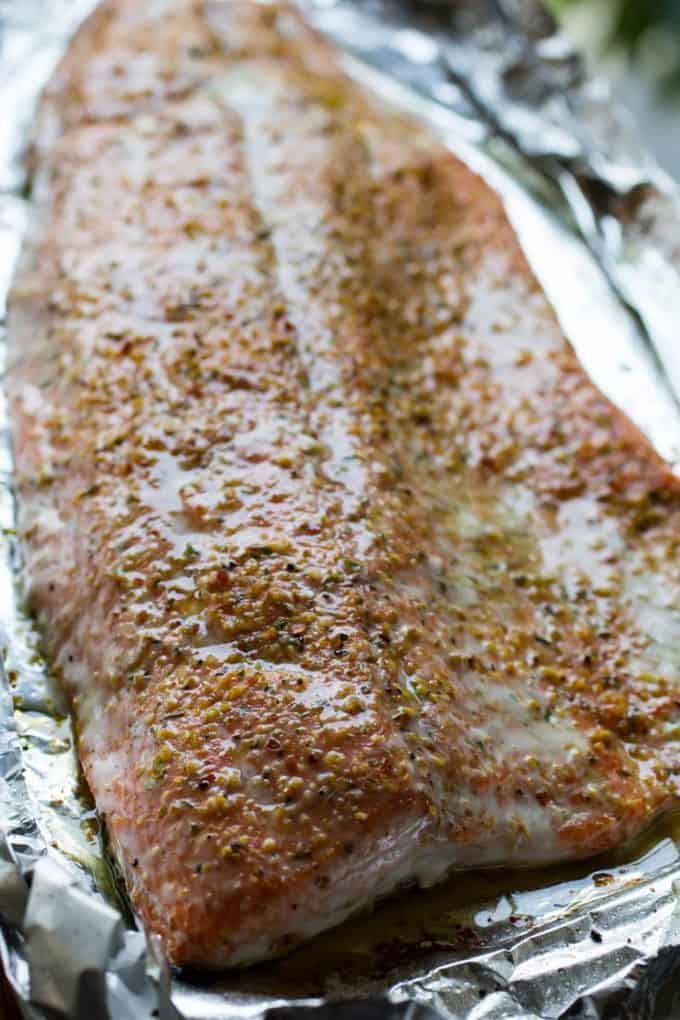 If you're not a seafood fan, these Steak Bites served with rice or vegetables would pair really well with French onion soup.
How Long Can I Keep French Onion Soup in the Fridge?
Your soup will last for 3 to 4 days in the refrigerator. If you haven't finished it by then, I'd suggest freezing the remainder in either airtight containers for individual servings, or in good heavy-duty freezer bags. Don't forget the label! You'll never remember what is in there otherwise. Or maybe that's just me.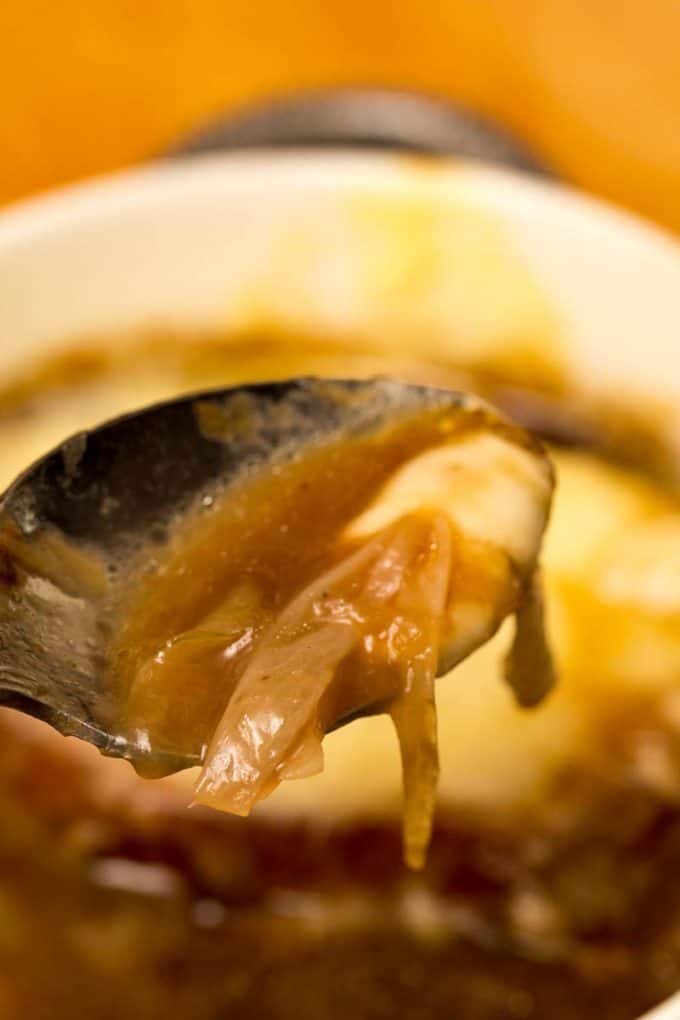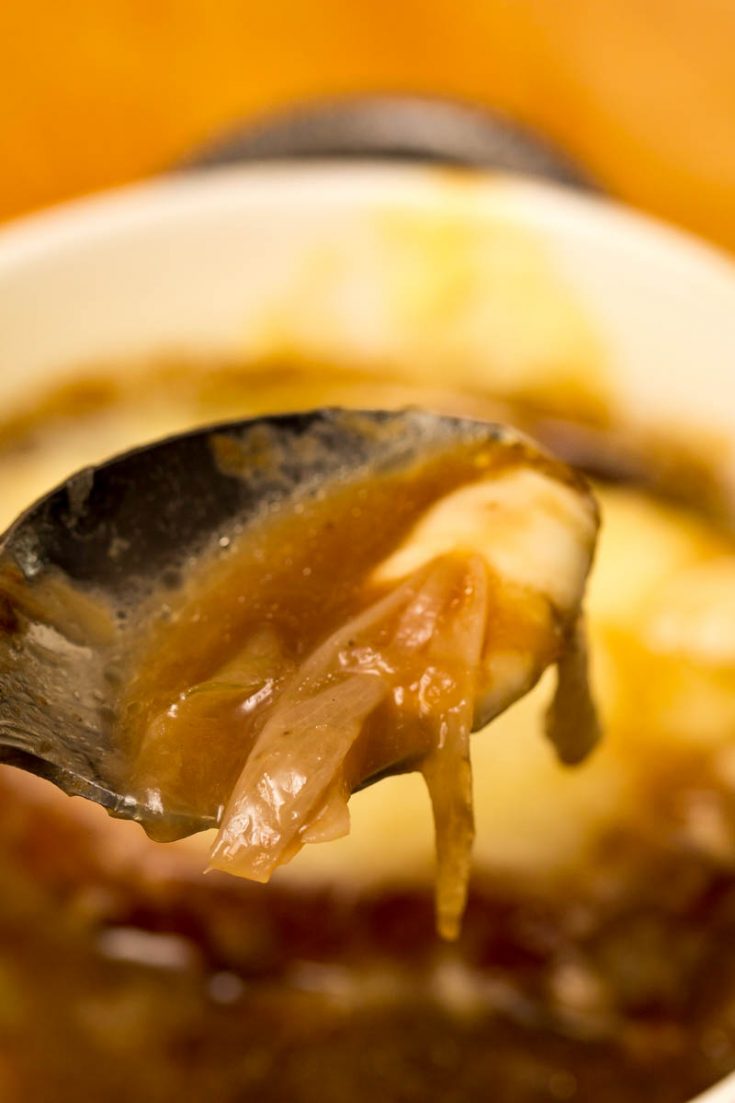 Either way, the single-serve frozen portions make a great (fast) lunch on a rainy, chilly day, or when you're just crunched for time! Pop a few single servings in the microwave to thaw, and finish up with bread and cheese under the broiler and enjoy!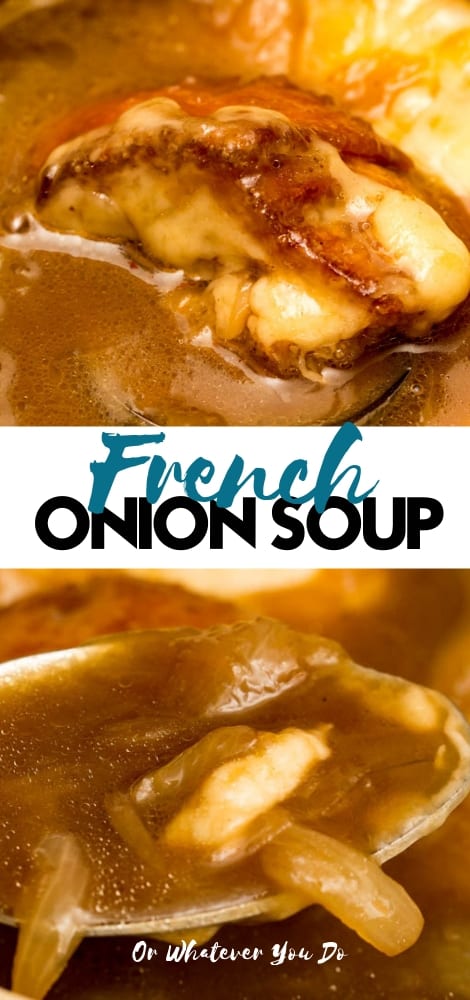 Yield: 8 bowls
French Onion Soup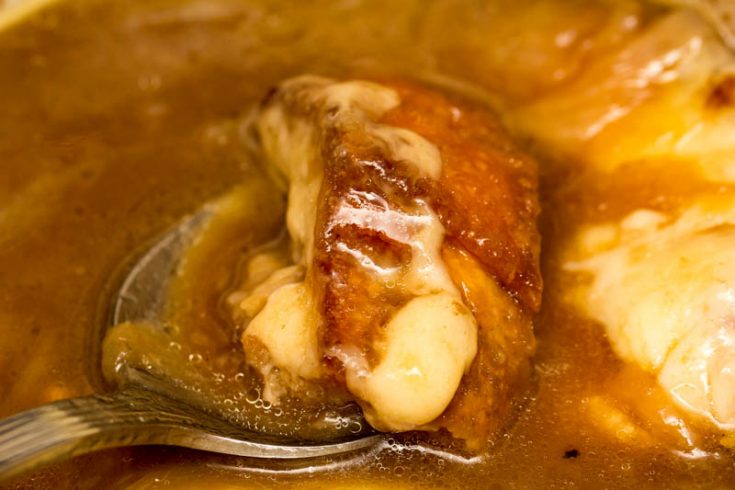 Hearty French Onion Soup is full of delicious caramelized onions, wine, and stock. Topped with a crusty toasted baguette and aged swiss cheese melted on top.
Total Time
1 hour
10 minutes
Ingredients
4 large sweet onions. sliced
4 tablespoons salted butter
4 cups chicken broth
4 cups beef broth
3/4 cup white wine (like Chardonnay or Pinot Grigio)
3/4 cup red wine (like Cabernet or Pinot Noir)
1/4 teaspoon ground thyme
12 slices aged swiss cheese
12 slices toasted french bread
Instructions
Placed the sliced onions and butter into a large saute pan over medium-low heat. Saute, stirring occasionally, for 25-30 minutes, or until the onions are caramelized.
Place the onions into a stock pot, and pour in the broths and wine and stir in the thyme. Taste, and add salt and pepper according to your preferences. The amount will vary depending on what types of stocks and wines you used.
Let this mixture simmer over medium-low heat for 20-25 minutes.
Preheat your broiler and lightly toast the sliced French bread. Next, place your bowls on a large baking sheet, carefully ladle your soup into the oven-safe bowls, top with a toasted round of French bread and two slices of aged swiss.
Carefully place the tray of soups under the broil, and broil until the cheese is melted and bubbly, about 2 minutes.
Remove and serve immediately! They will be HOT!
Nutrition Information:
Yield:
8
Serving Size:
1
Amount Per Serving:
Calories:

664
Total Fat:

21g
Saturated Fat:

12g
Trans Fat:

1g
Unsaturated Fat:

7g
Cholesterol:

57mg
Sodium:

1683mg
Carbohydrates:

71g
Fiber:

4g
Sugar:

13g
Protein:

26g