These extra creamy roasted garlic mashed potatoes are sure to please your entire family. It is my FAVORITE way to have mashed potatoes, and we do this every year for every holiday. So delicious!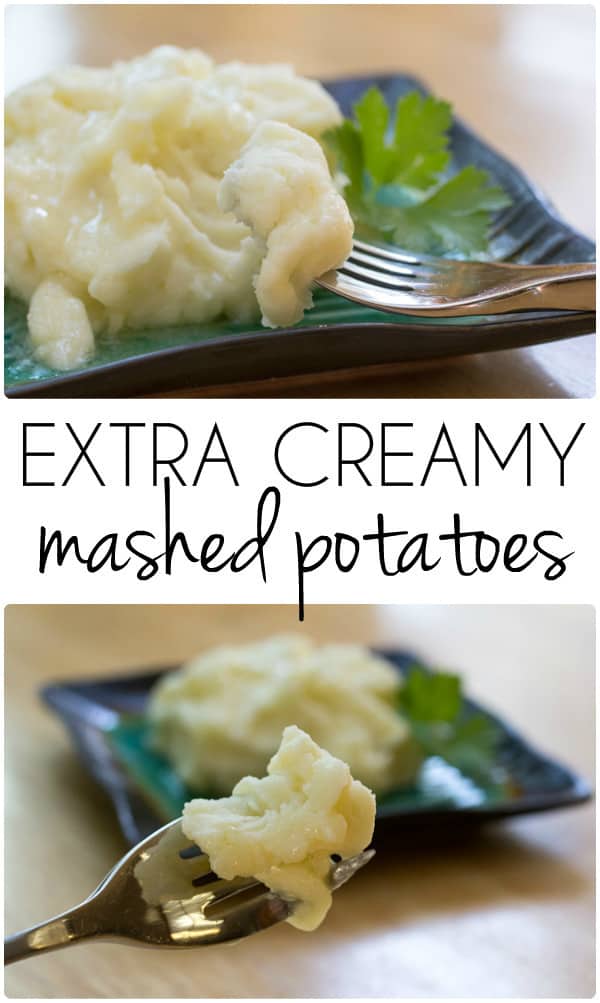 Extra Creamy Roasted Garlic Mashed Potatoes
Merry (almost) Christmas everyone! In true holiday fashion, I am completely overwhelmed.
I don't even have my tree up yet. How horrible is that?
I did go and BUY a tree yesterday, but of COURSE our tree stand is too small for it. Back to the store for me.
I got a couple of presents ordered (thanks Amazon Prime!!), but I have SO far to go. I have so many kids and so many people to shop for that I need a very complicated spreadsheet to keep track of it all.
As much as I try to simplify Christmas and everything surrounding it, it doesn't seem to work.
I'm also insanely busy with work this month, which is such a blessing, but doesn't leave much time for days of cookie baking and house decorating. Are you done getting ready for the big day?
Mashed potatoes is one of those things where  you would think it would be really hard to screw up, but actually? I've had a LOT of bad mashed potatoes in my life. Too gummy. Under salted. Too dry. Pasty. Too garlicky. WAY too garlicky. Way too baby-food like. The list goes on and on. Most of the time people don't put too much thought into how to do their mashed potatoes, and I'm on a mission this year to remedy that.
This recipe for extra creamy roasted garlic mashed potatoes is hands down the BEST mashed potato recipe I have ever had. It is amazingly creamy without being baby-food-like. Follow these simple instructions, and never have a mashed potato fail again!
---
Want some more great side dishes? I've got you covered!
Pressure Cooker Mexican Rice
Dilly Tuna Pasta Salad
Griddle Corn Cakes with Honey Butter
Zesty Italian Pasta Salad
---
It all starts with the potatoes. I know people usually buy russets for mashed potatoes because they are cheaper and it is widely thought they make the "best" mashed potatoes, but I disagree.
I love a good russet for a baked potato, but for mashed potatoes I really like reds. They are smoother, creamier, and don't seem to absorb as much water as russets do.
So peel your red potatoes, cut them into large chunks, and get a big pot of water on to boil.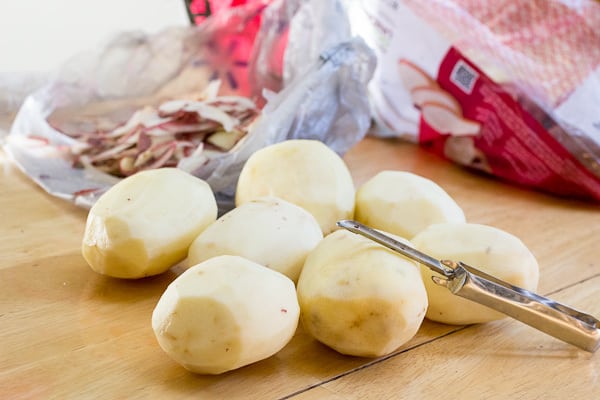 The next key to extra awesome mashed potatoes is to not skip the salt in that cooking water. And lots of it. Add in a few tablespoons to the cooking water, and don't be shy about it.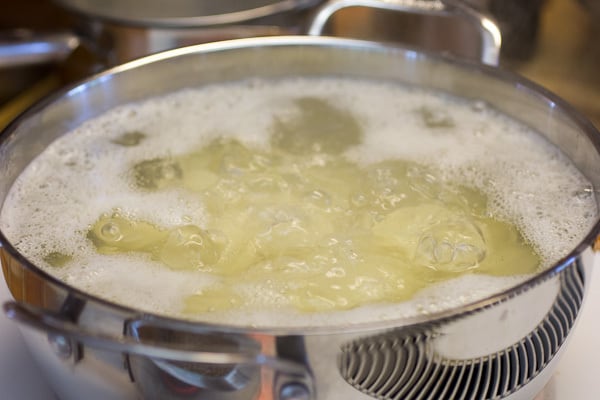 Once the potatoes are fork tender, drain well, and add them right back into the pan. Next comes the third step in extremely awesome mashed potatoes. You need to slowly cook that excess water out of them. Do that by putting the potatoes in the pan right back onto your stove over low heat, and getting rid of that water. It only takes a couple of minutes, and be sure to watch that your burner isn't too hot from the boiling. Give them a few stirs, and you're set.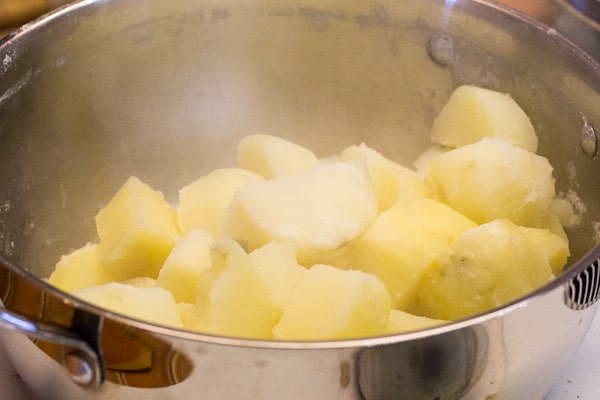 Now is the easy part! Toss in the softened cream cheese, butter, roasted garlic, and half n half, and mash with a potato masher. NEVER use a mixer on your potatoes. That is the very best way to get gummy pastey potatoes. A regular old-fashioned potato masher is all you need, and just keep mashing and mixing until they are the consistency that you like. Now taste the potatoes, and gradually add some salt until they are seasoned well. Tastes vary, so be mindful if you are a salt fiend like I am.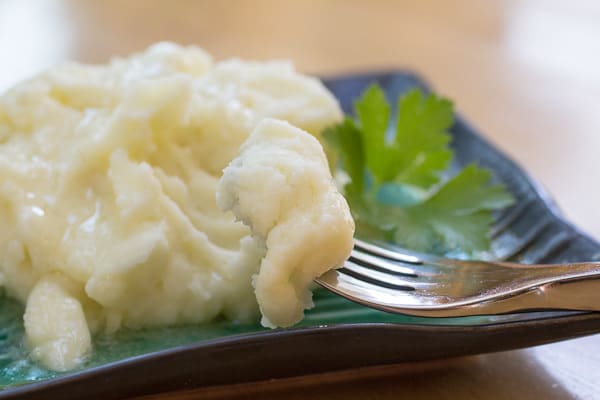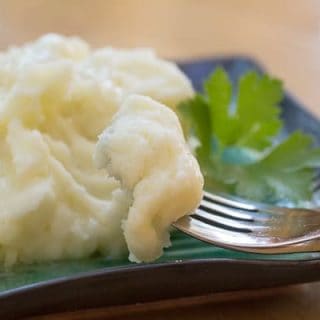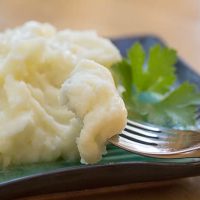 Ultra Creamy Mashed Potatoes Recipe
These mashed potatoes are perfect for anything you want to pair them with. Extra creamy, and my personal favorites!
Ingredients
3 pounds red potatoes, peeled
4 ounces cream cheese, softened
1/2 cup salted butter, softened
1/4-1/2 cup half and half
3 cloves roasted garlic
Instructions
Boil potatoes in well-salted water until fork tender. Drain well, and return to pan. Cook for 2-3 minutes over low heat, stirring frequently. Add in cream cheese, butter, half and half, and roasted garlic. Mash with a potato masher until all ingredients are combined and potatoes are your preferred consistency. Salt to taste.