This Cheesy Broccoli Noodles recipe is going to have your kids eating all of the vegetables, and then asking for more. We love easy, comforting, cheesy dish here!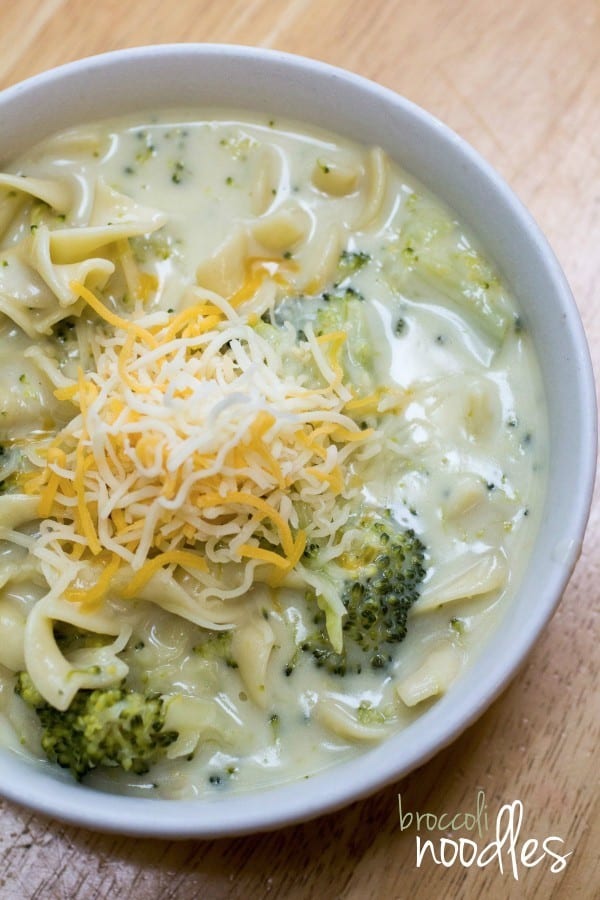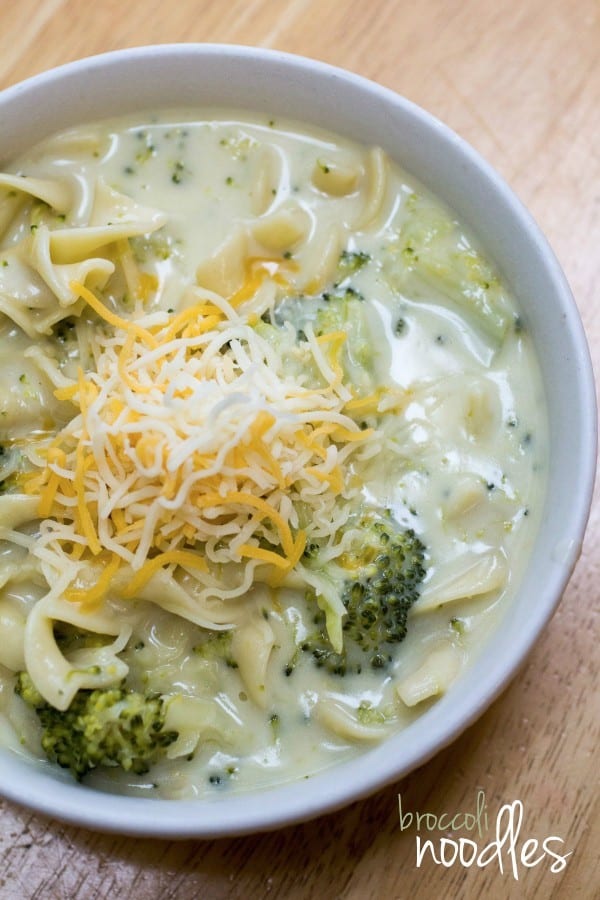 Cheesy Broccoli Noodles Recipe
This is one of those meals that is like pure comfort food in a bowl. You've seen a few different variations of this already on this blog. I have a slow cooker version, an orzo version, and a stovetop version with chicken. There's just something that I love about cheesy, broccoli, creamy pasta.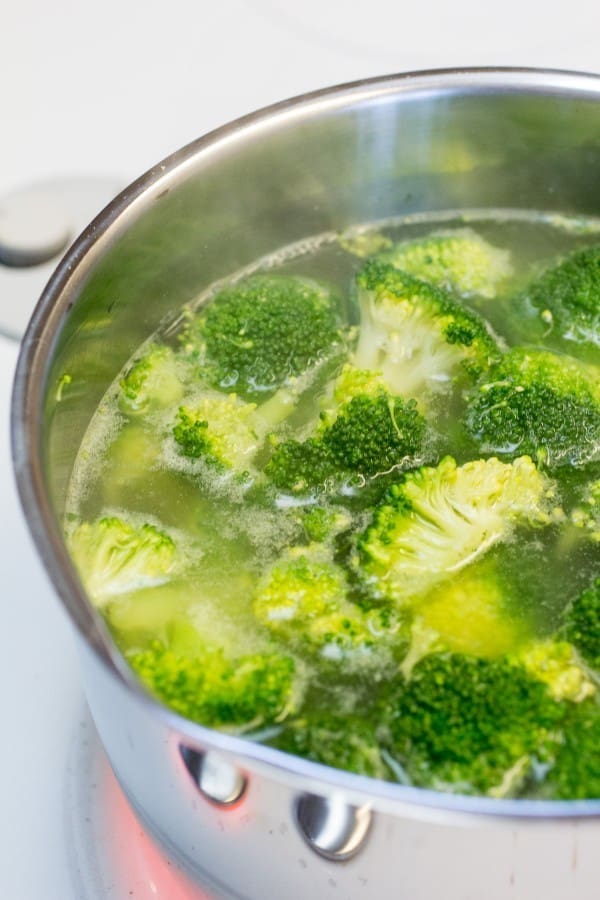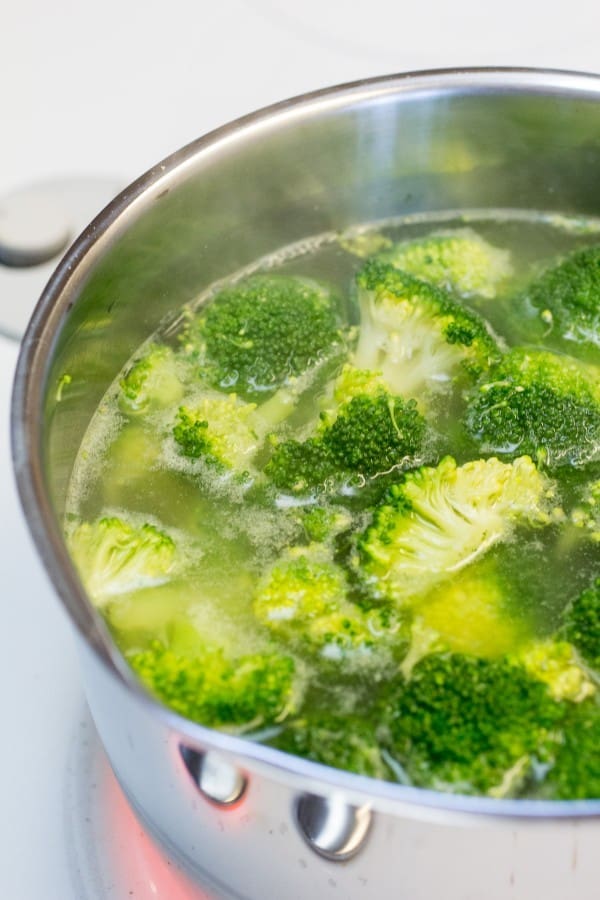 How To Make Broccoli Noodles
Start this by putting 4 cups of chicken broth on the stove over medium heat to simmer with enough broccoli to fill the pot but leave it covered.
How To Make A Good Roux
While the broth and broccoli is heating, melt a stick of butter in a non-stick pan and whisk in 1/3 cup of flour.
Cook on low heat for about 5 minutes, whisking frequently to prevent lumps.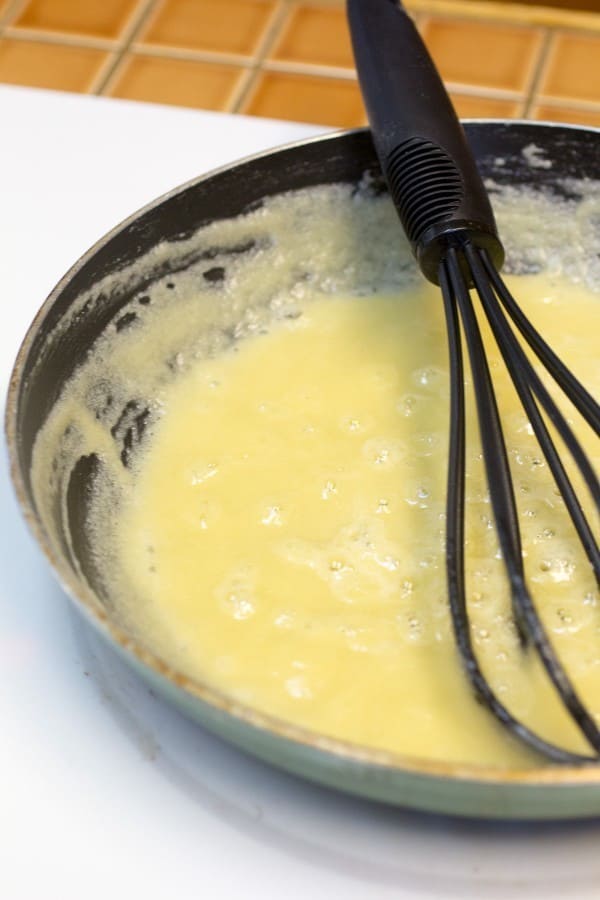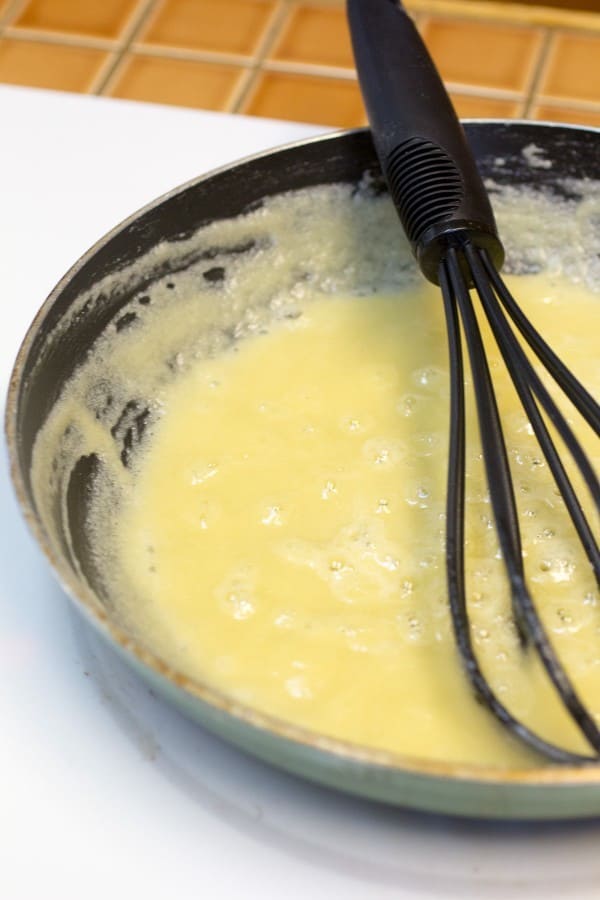 After 5 minutes, stir the roux into the broccoli/broth mixture until combined.
Add the onion powder, mustard powder, salt, and garlic powder into the sauce, along with the egg noodles.
Keep simmering the noodles in the sauce until they are tender. Remove the pot from the heat, stir in 1/2-1 cup of heavy cream or half and half, and then slowly stir in 2-3 cups of colby jack shredded cheese.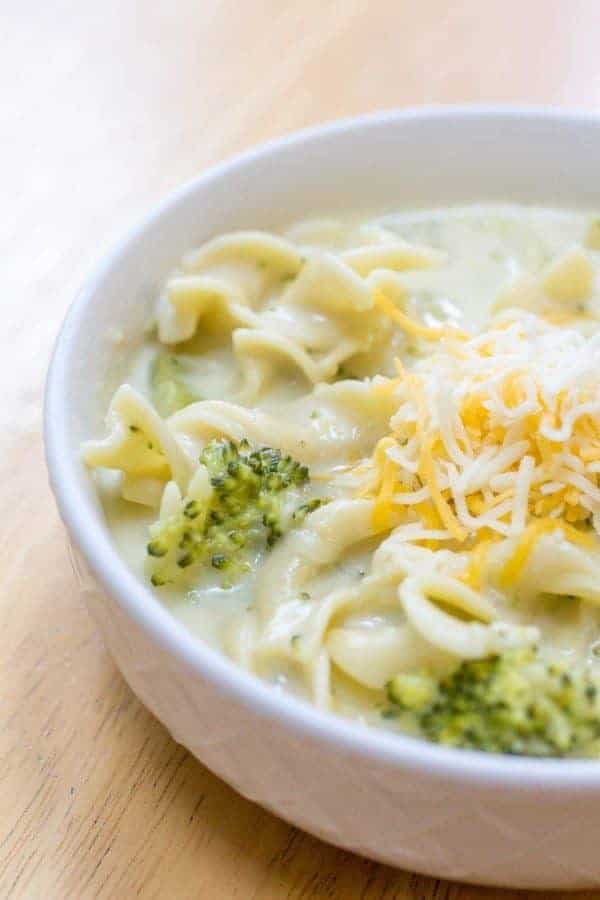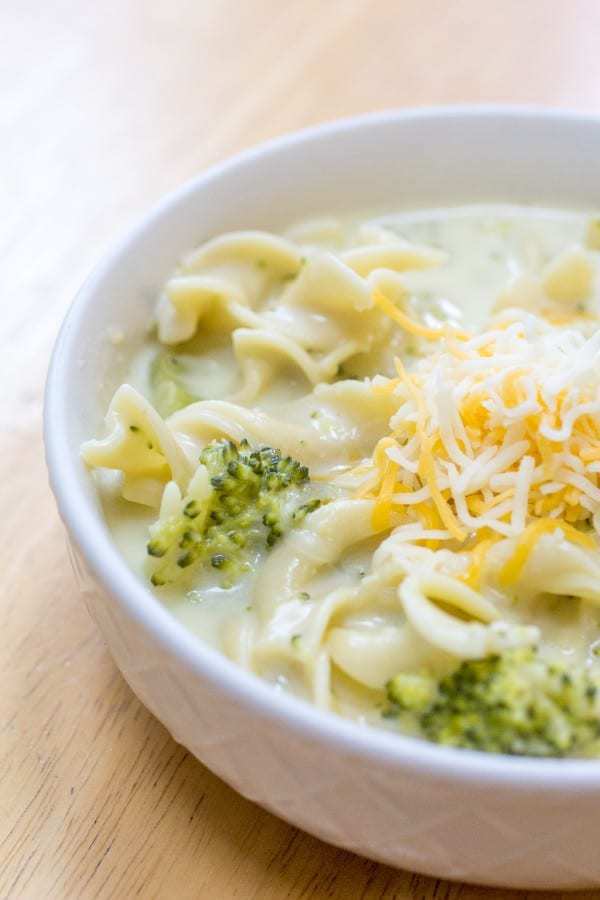 Serve immediately with some extra cheese on top. This dish is packed with veggies, and loaded with dairy, and its kid approved.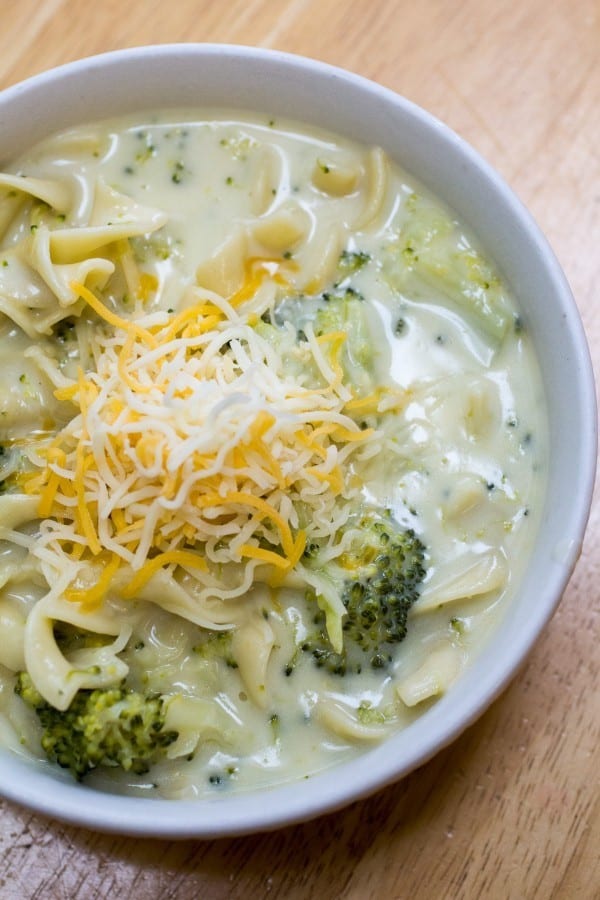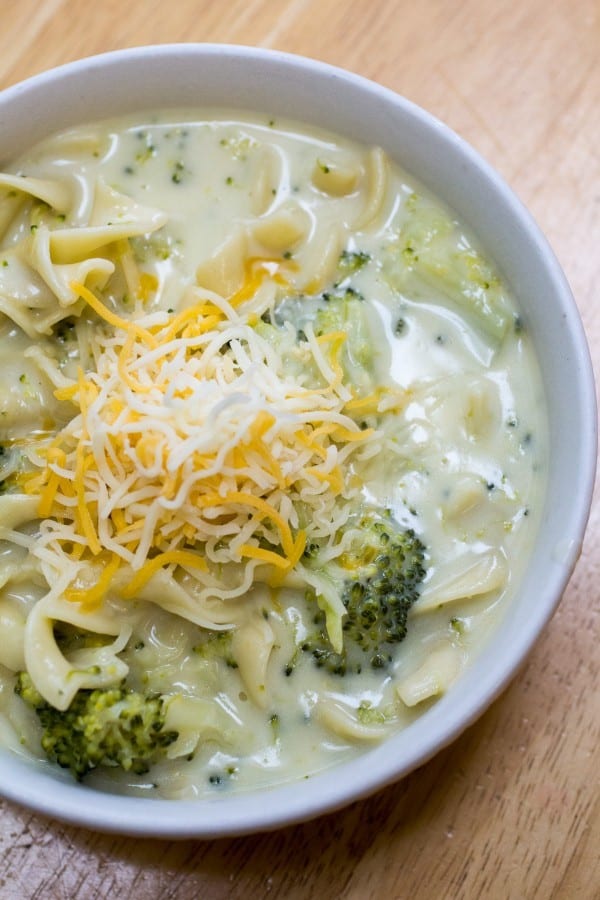 Yield: 4
Broccoli Noodles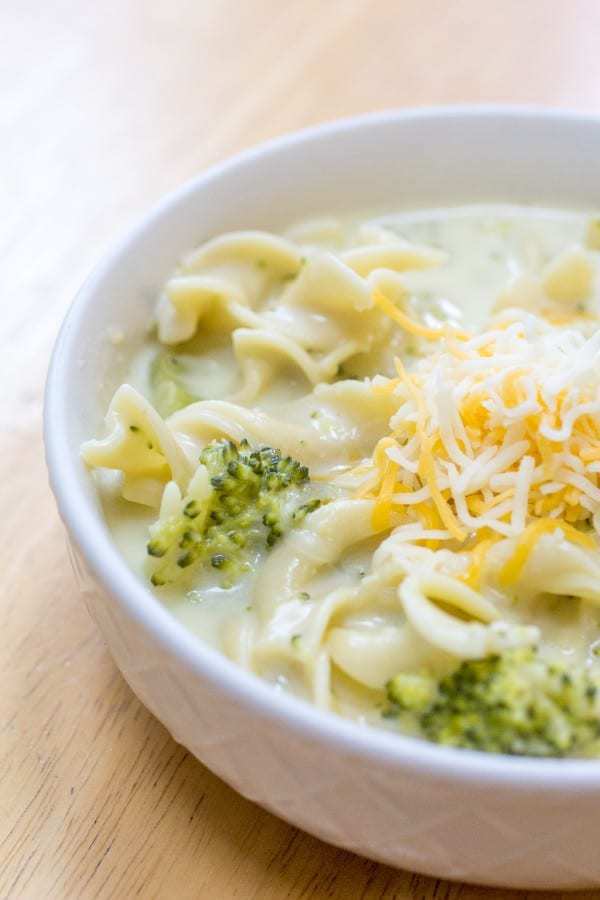 Easy, cheese broccoli noodles is a simple dinner that is quick to prepare, and that kids LOVE.
Ingredients
4 cups chicken broth
2-3 cups fresh broccoli
1/2 cup salted butter
1/3 cup flour
1/2 teaspoon onion powder
1/2 teaspoon mustard powder
1/4 teaspoon garlic powder
1/2 teaspoon salt
8-10 oz wide egg noodles
1/2 - 1 cup heavy cream or half and half
2-3 cups finely shredded colby jack cheese
Instructions
Place chicken broth and broccoli in a 6 quart stock pot over medium heat. Melt butter in a saucepan over medium low heat, and whisk in butter. Cook for five minutes, and then mix into simmering broth/broccoli. Let broth simmer, stirring frequently, until slightly thickened.
Add seasonings and noodles, and continue simmering until noodles are al dente.
Remove pan from heat, stir in cream or half and half, and then slowly incorporate cheese into the sauce.
Serve immediately with some extra cheese on top.
Nutrition Information:
Amount Per Serving:
Calories:

3
Total Fat:

0g
Saturated Fat:

0g
Trans Fat:

0g
Unsaturated Fat:

0g
Cholesterol:

0mg
Sodium:

0mg
Carbohydrates:

0g
Fiber:

0g
Sugar:

0g
Protein:

0g