There are so many different things you can do with a Traeger Grilled Chicken. This is the first thing we did, and it definitely won't be the last. This chicken comes off the grill so tender and juicy. The next day, turn it into these delicious and easy Traeger Grilled Chicken sandwich.
Traeger Grilled Chicken Sandwich
Get ready for all the grilling and bbq recipes, you guys, because we are a little obsessed. We've always been fans of grilling out, but now that we've got a wood pellet grill it is like GAME ON here. Any excuse to fire that thing up, and we're on the deck and pulling out the meat.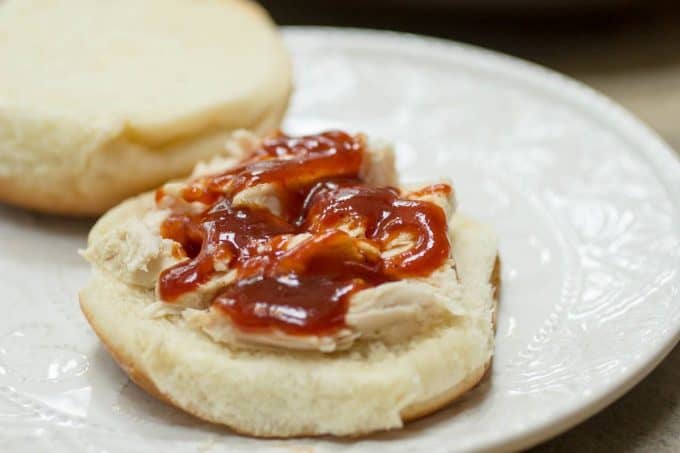 Everything we've made on the grill has been amazing. I'm not exaggerating.
Our Traeger Grilled Chickens don't get used for just fall-off-the-bone tender  main courses on one night. Do two chickens at once, or use the leftovers if you aren't feeding an army like I am, to make dinner several nights this week. This Traeger Grilled Chicken Sandwich is an easy way to make another night out of it!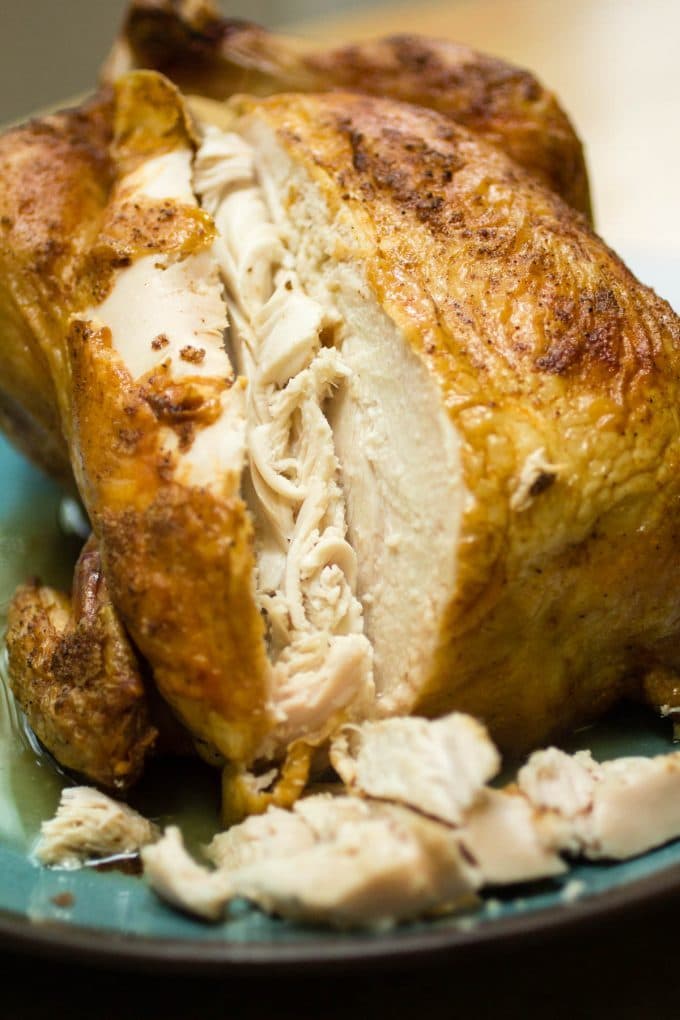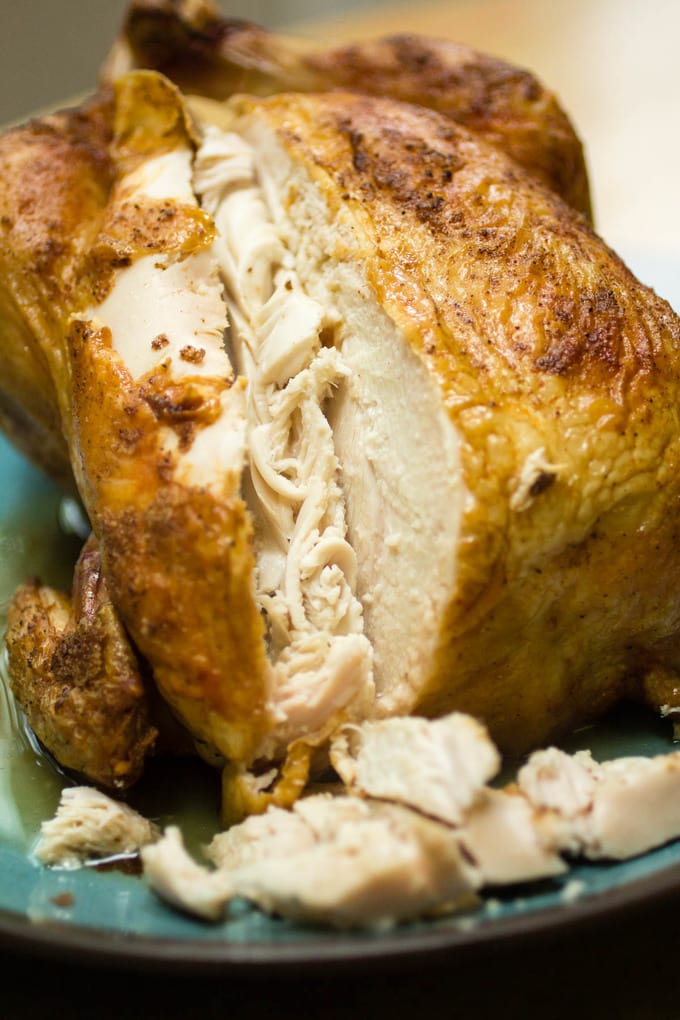 You're definitely going to want a few sides with this delicious meal. If you don't have any leftovers from the barbecue, whip up a batch of this tuna salad.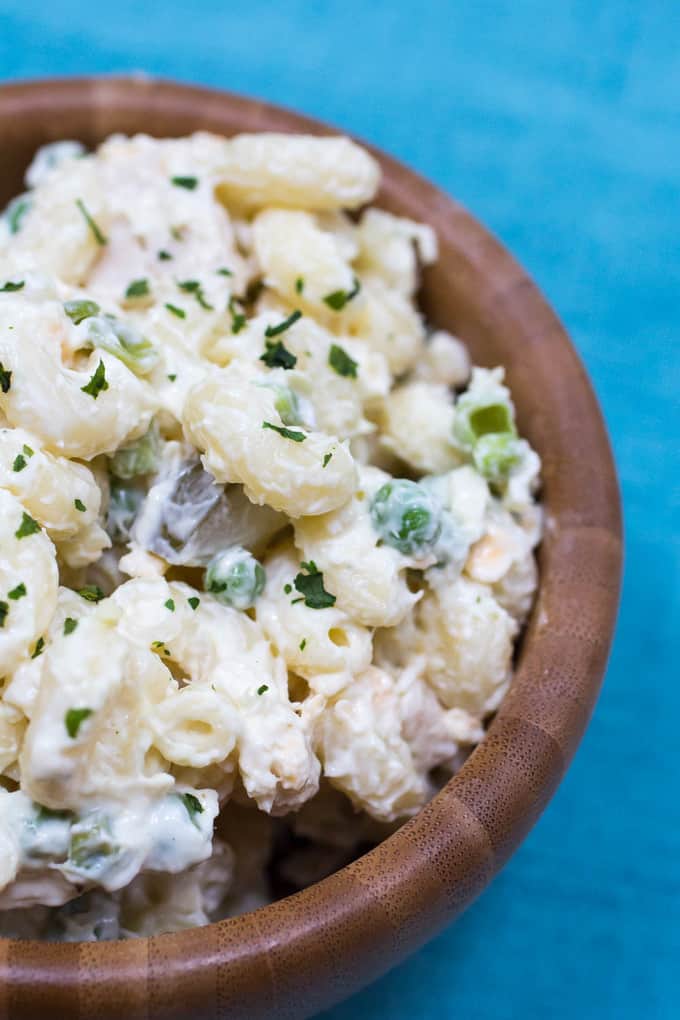 Or another family favorite – my Loaded Baked Potato Salad.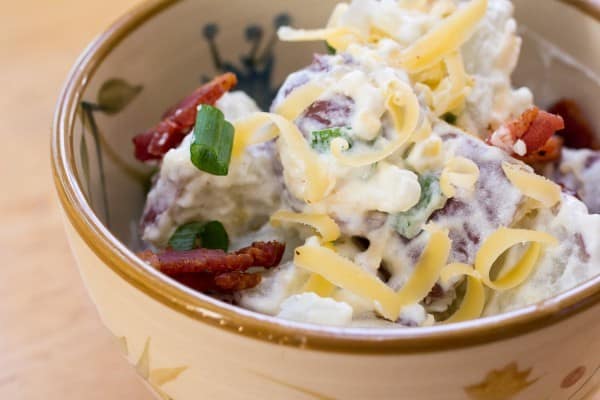 Or if you want something greener, my Perfect Grilled Asparagus is always a hit!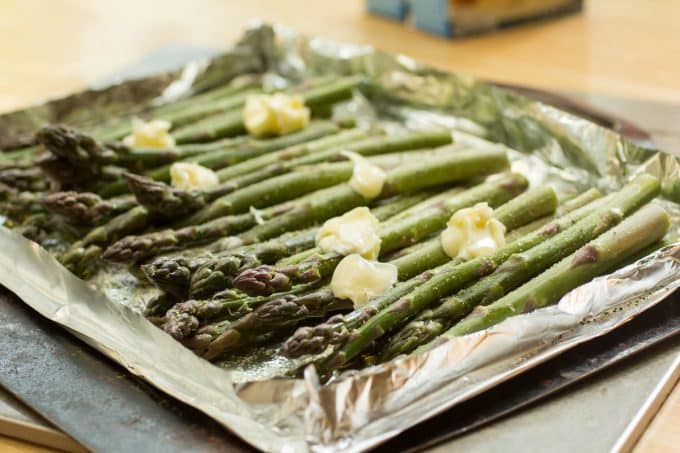 Also, if you can't make your own BBQ sauce and want a fantastic one to try, I highly recommend this local company. I'm in love with this sauce, and buy it every time I see it. It isn't widely available outside of our area yet, but they ship nationwide!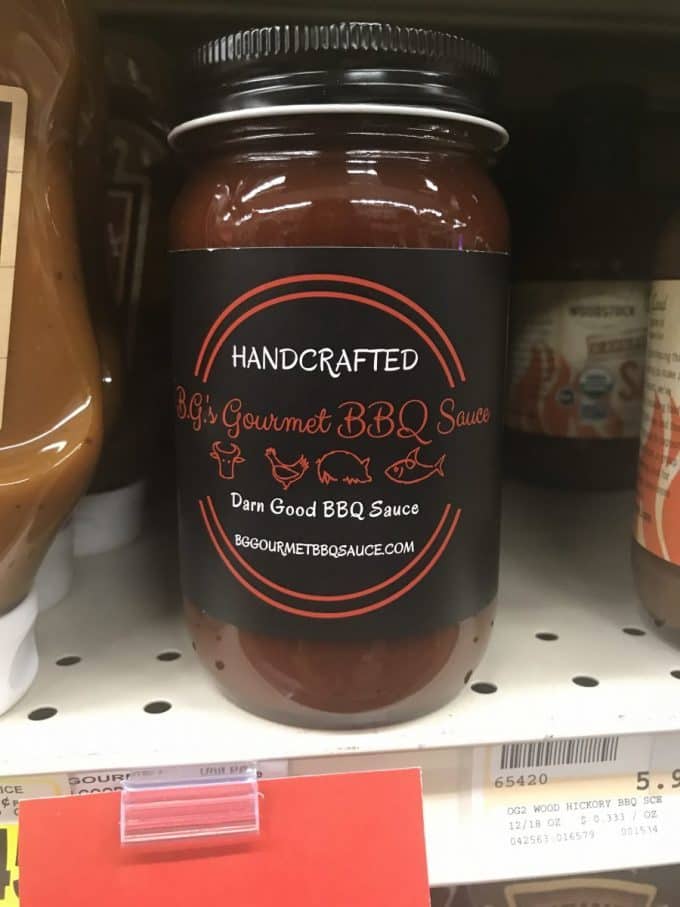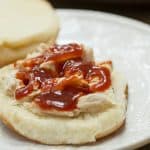 Traeger Grilled Chicken Sandwich
This fast weekend meal will have you firing on your Traeger on a weekly basis to cook a few of these awesome chickens so you too can have Traeger Grilled Chicken Sandwiches.
Instructions
Pull chicken off of the bone, and set aside.

Toast buns, and place chicken onto a large skillet with the BBQ sauce on medium heat. Stir frequently until warmed through.

Add chicken to the tops of toasted buns, and top with the prepared coleslaw. Enjoy!
Nutrition Facts
Traeger Grilled Chicken Sandwich
Amount Per Serving
Calories 74
% Daily Value*
Sodium 379mg 16%
Potassium 142mg 4%
Total Carbohydrates 17g 6%
* Percent Daily Values are based on a 2000 calorie diet.