Do you ever have a dessert craving hit, but not the time or motivation to do a whole cake? This 20 minute Waffled Cake with Hot Fudge Frosting first appeared over on Chocolate, Chocolate, and More last month, and is as easy as dessert can possibly get. It hits all of the right notes that a yellow birthday cake with chocolate icing would, but without all the work.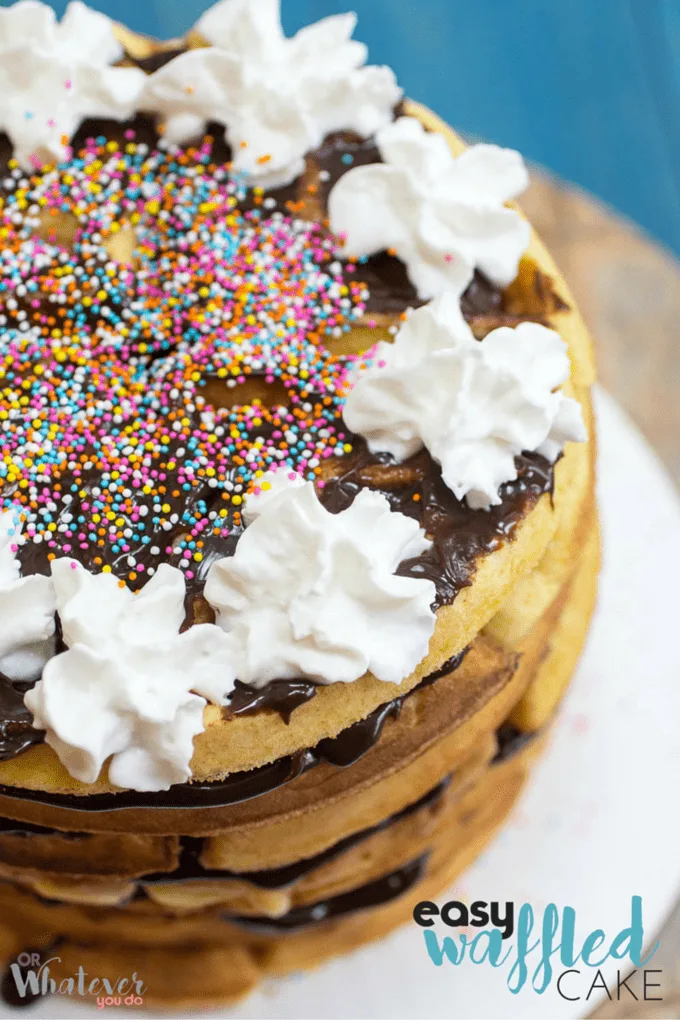 I just got a double sided waffle iron last month, and I'll admit it. I'm a bit obsessed. I'm not quite to the waffling craze where you just try anything in there, but I'm slowly creeping into that territory. It is so easy, and fast, and the kids can't resist anything that comes out of that machine. I'm going to start waffling vegetables soon to see if that'll work.
Until then though – we'll stick with more traditional waffled items. Like cake.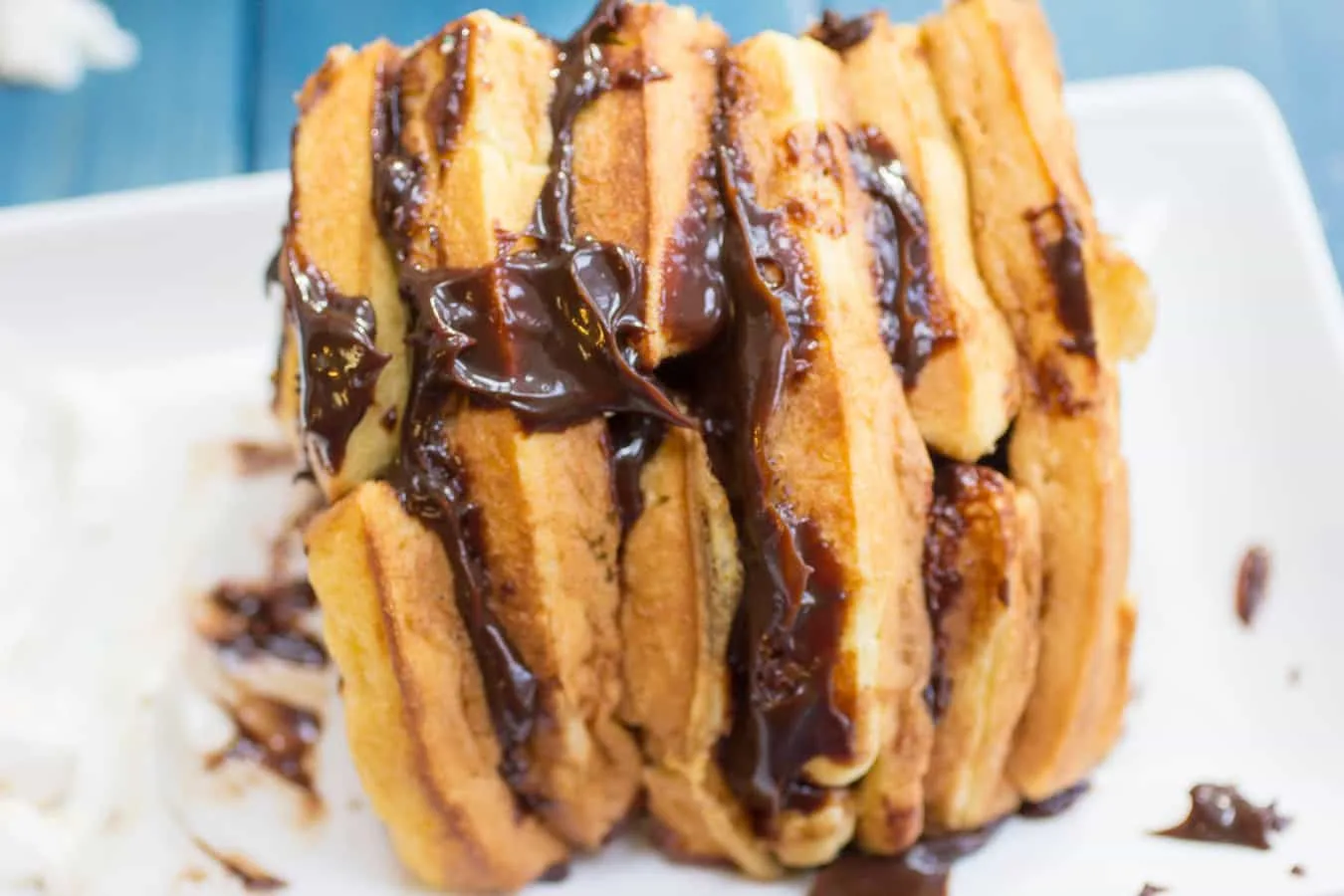 I almost always have a few cake mixes laying around. I generally like to make my own, but with 7 kids there's a lot of times where I just need something fast, and something I don't really have to pay much attention to. Plus, cake mixes can be so versatile. If you doctor them up a little bit, they taste almost as good as homemade. I always use milk instead of water, and add in an extra egg to the mix.