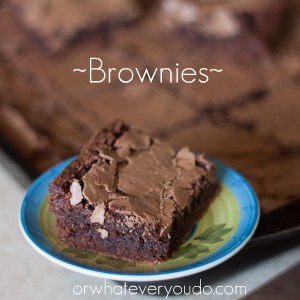 Big Batch Brownies
Who has been the most slacker food blogger this week? Can I nominate myself?
I have spent the week shopping, running, and baking, which left me little to no time to sit down and do some actual blogging. Plus, my awesome husband got me a new toy for Valentine's Day in the form of a tablet, so I have been busy reading and playing on that too.
Even though I am an Apple girl, through and through, I am really really digging my Google Nexus 7. I primarily run Chrome on my iMac, and I love that I can open a tab in Chrome on that, and then pop over onto my Nexus and access that SAME tab. Genius. I also use a LOT of Google docs, and I love being able to access that on the go as well.
Speaking of reading, I discovered by accident that the author of a book I just finished today is a fellow food blogger! Love that! Her name is Sarah West and she runs A Dash and a Pinch. Check her out, and check out her book too. If you like adventurous romance novels, you will probably enjoy this one. (Note: It does have some fairly graphic love scenes. If that is something you typically avoid, just be aware.)
This week was also Valentine's Day, so I spent much of Thursday in the kitchen making this gigantic batch of brownies for my 1st grader's Valentine's Day party. With brownies, I usually just buy myself a box of the Ghirardelli Triple Chocolate and call it good. Those things are hard to beat.
I think I may have found a scratch recipe that comes awfully close though. This recipe is based off the recipe found over at Lemon Sugar's wonderful site. Have I sung her praises enough yet? What an amazing blog. Amazing photos. Great recipes. I'm going to include the giant version of this recipe which makes about 3-6 DOZEN, depending on the size that you cut them.
That is THREE 9×13 pans of chocolatey, chewy, cakey AND fudgy brownies.
Enough for a classroom, the teacher's lounge, and a pan for home. Or a large bake sale. Or your church's treat table on Sunday, plus some for the pastor to take home. You get the idea.
If you want the scaled down version, just divide by 3, or head over to Lemon Sugar to get the single batch quantities. I used different quantities of sugar, unsweetened, and semi-sweet chocolate than she did though, so if you want them JUST like the photos below, make a giant batch, do the math, or use one of the free online recipe reduction tools.
Fair warning, to make the big batch you need a LARGE mixing bowl. This taxed my Bosch to its very limits. It also stretched the limit of my largest mixing bowl. You definitely do not NEED a mixer for this recipe, so feel free to mix by hand if you need a good workout.
Start by melting your chocolate and butter in a double boiler, or a fake double boiler like I use which is just a pyrex bowl over a saucepan of simmering water.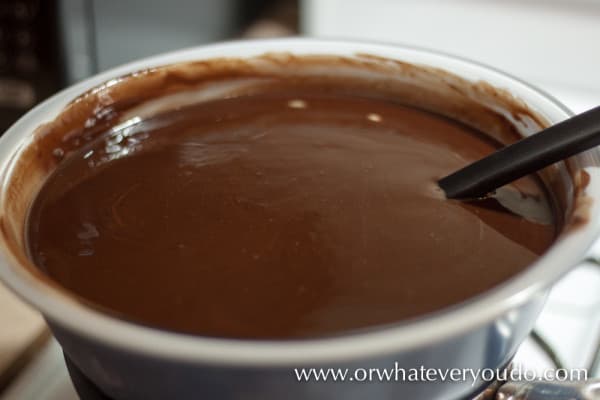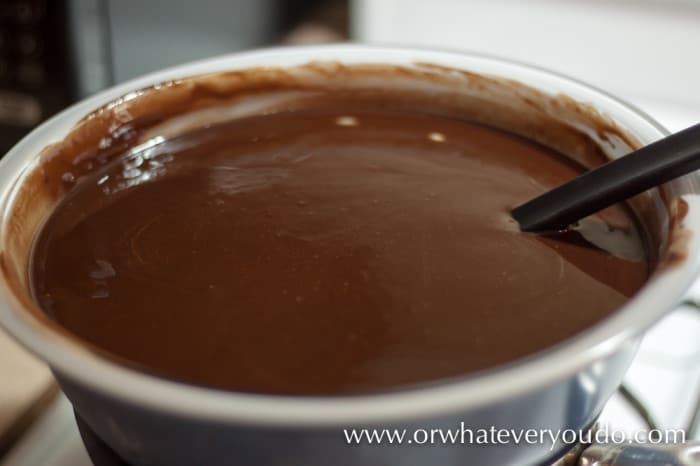 After that is melted, combine your sugar and vanilla in your mixer.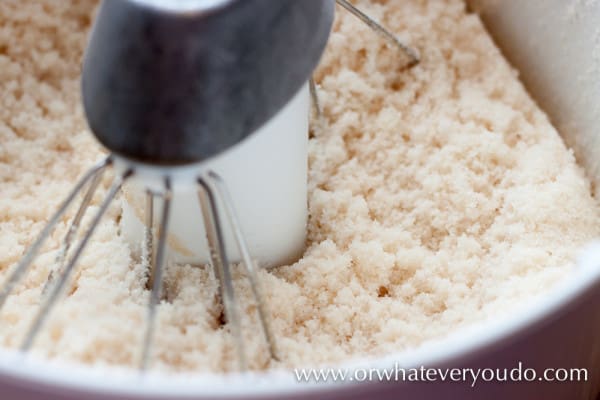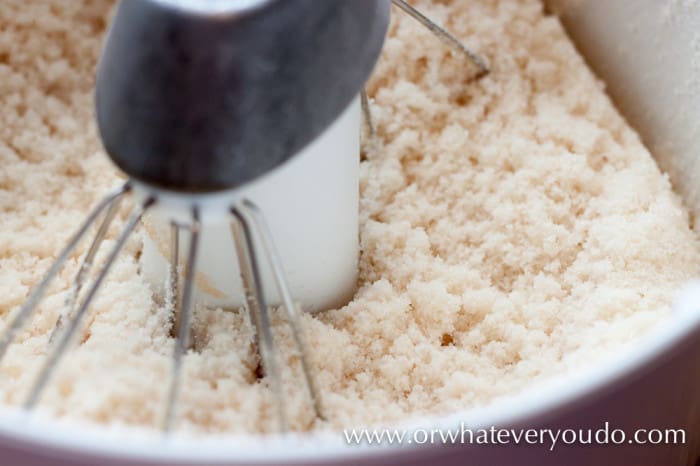 While the mixer is running, slowly pour the melted chocolate and butter into the sugar and vanilla mixture and mix until combined. See how full my mixer is getting already! Yikes!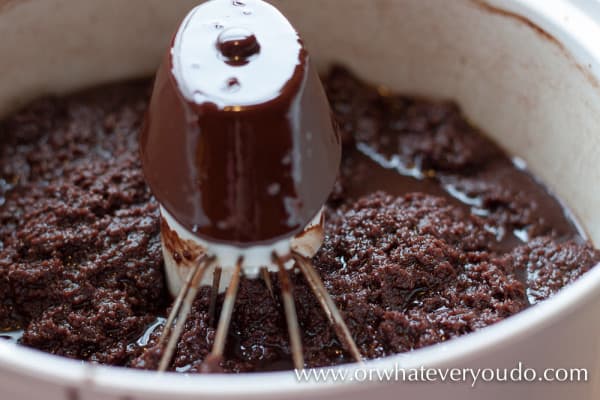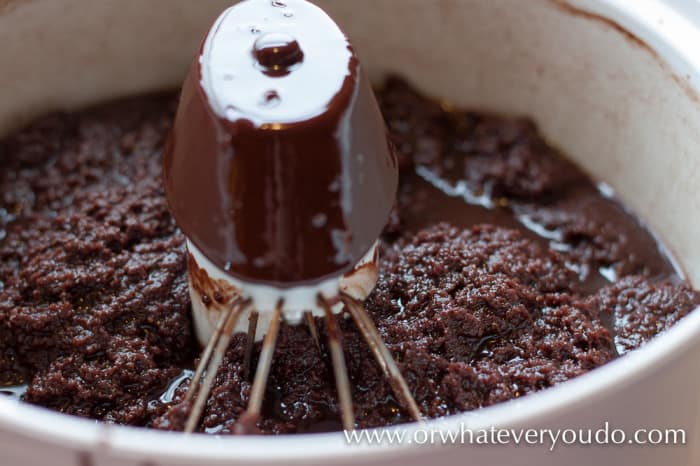 Next start cracking those eggs. I always crack into a separate bowl and then pour into whatever I am making. It will save you from accidentally getting shell into your baked goods, and also just in case you get an egg that is "off".
Pour the eggs in, one or two at a time, and mix until each is combined and the mixture is smooth and glossy. At this point I had to switch from my mixer to the largest mixing bowl I had.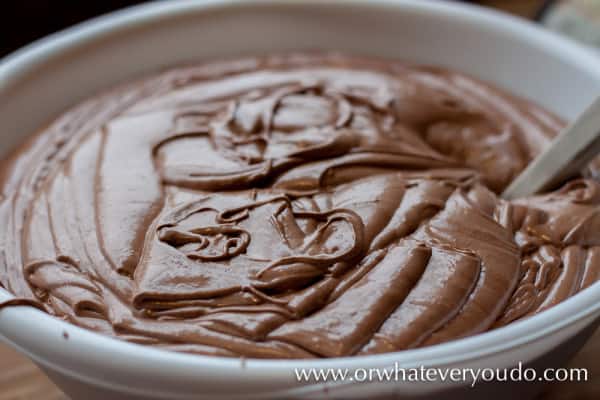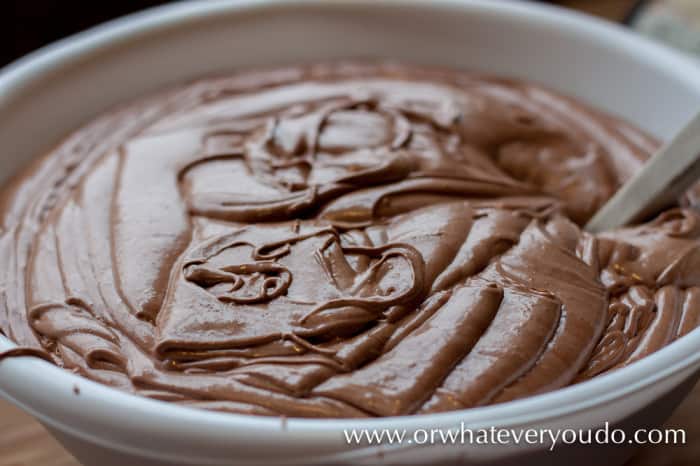 Now combine your flour, salt, and baking powder, and then pour into the batter. Mix with a wooden spoon.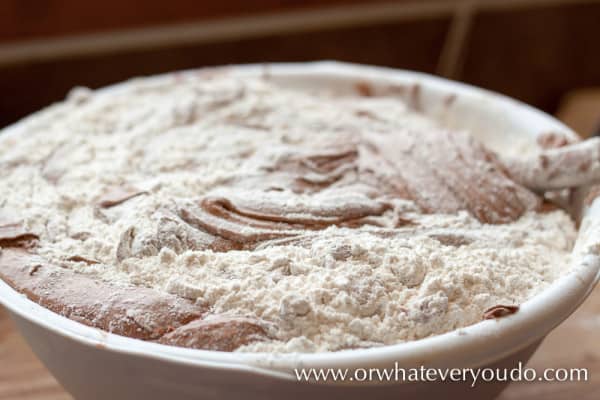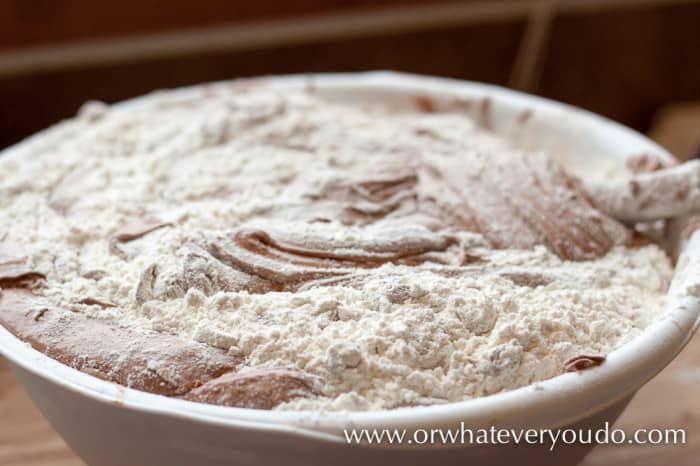 Keep stirring until it is combined. Don't over mix the batter!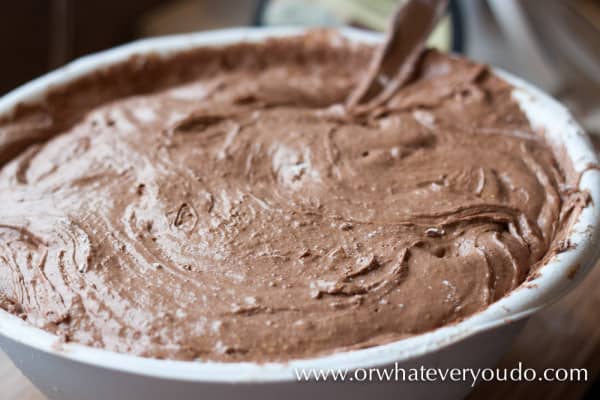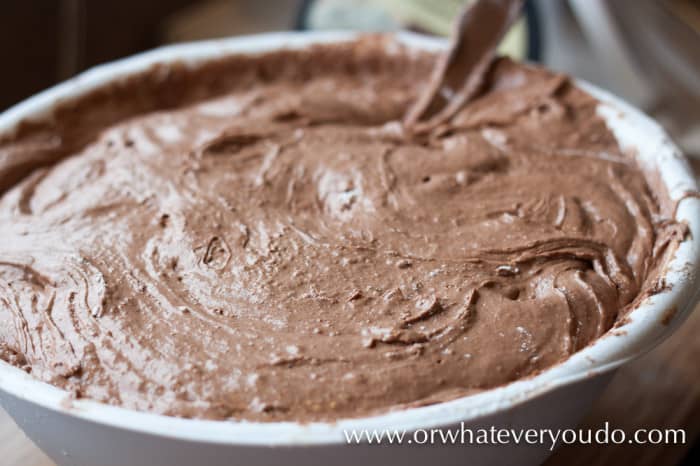 Prep a couple of pans with parchment and cooking spray.  You want the edges to hang over the sides so you can lift out the brownies when they are done.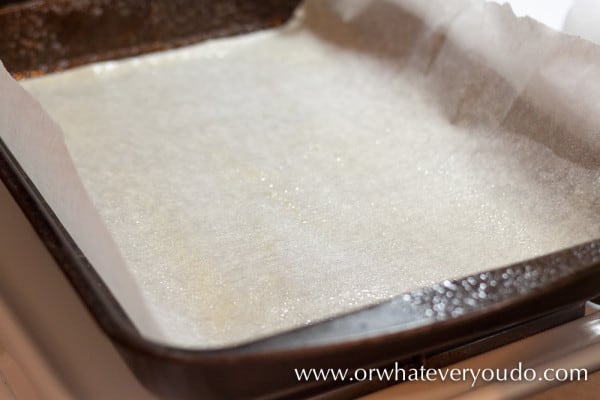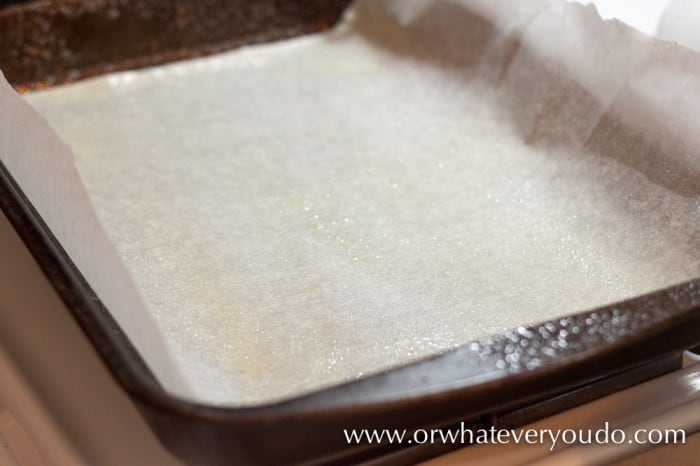 Pour the batter into the prepared pans and spread out evenly.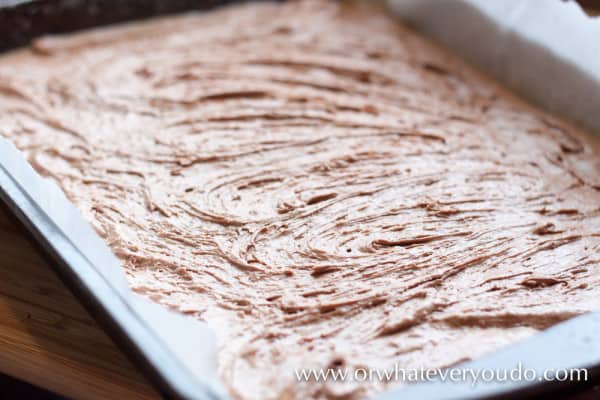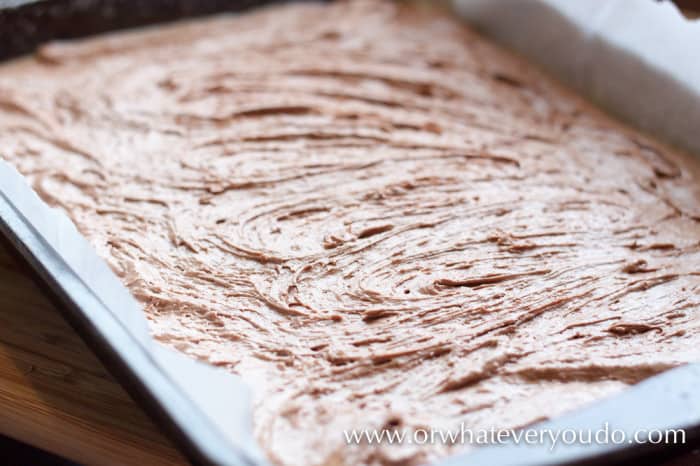 Bake at 375 for 35 – 40 minutes. Remove from oven, let cool in the pan for 10 minutes, and then remove from the pan using the overhang from the parchment paper.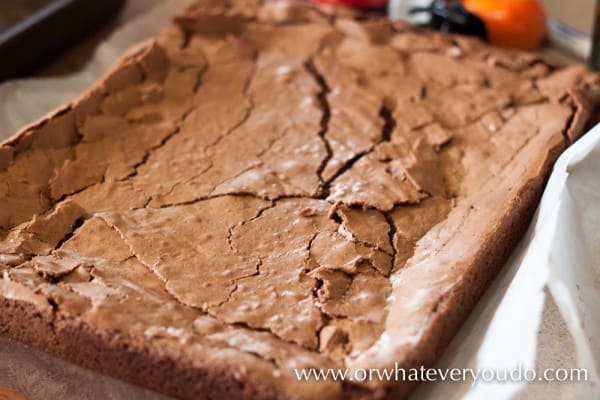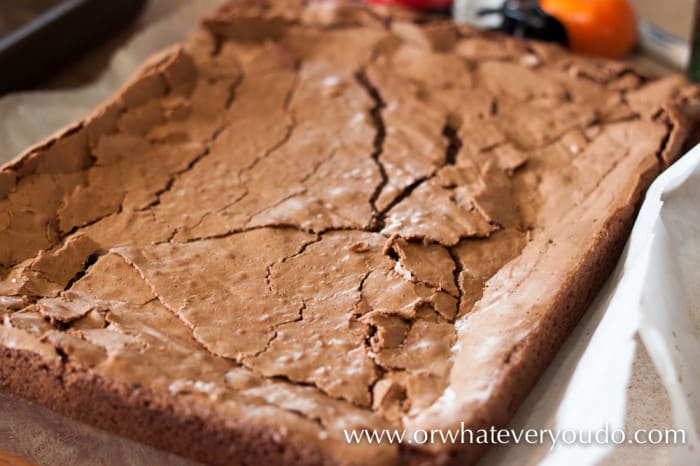 Let cool another 5 minutes and then cut and serve. I just love the shell that forms on the top of these. They were amazing as the base for brownie sundays at the Valentine's Day party, and just as good plain too. No frosting needed!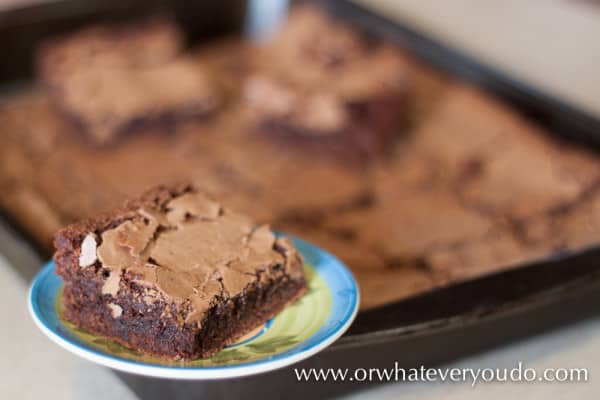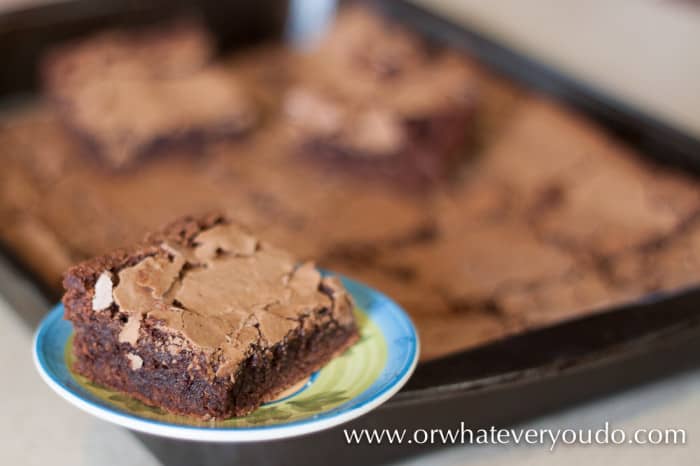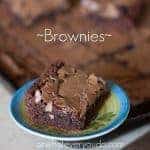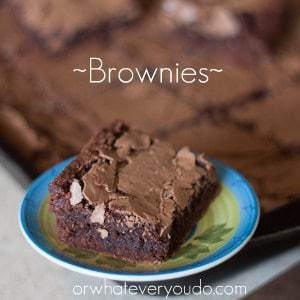 Amazing BIG batch brownies
Ingredients
3 3/4

cups

butter

unsalted

4

oz

unsweetened chocolate

32

oz

semi-sweet chocolate

5 1/3 cups of chocolate chips, approximately

7

cups

sugar

1/4

cup

vanilla extract

the REAL stuff please!

18

lg eggs

4

cups

flour

I used bread flour, but all-purpose will work just fine.

1

TBSP

salt

1

TBSP

baking powder
Instructions
Preheat oven to 375.

Melt chocolate and butter in a double boiler, stirring frequently. Remove from heat when melted. Combine the sugar and vanilla in your mixer (or by hand), and then slowly pour in chocolate/butter and mix until well combined. Add eggs, one at a time, mixing well after each addition. Batter should be shiny and smooth.

Combine flour, salt, and baking powder in a separate bowl. Add to the wet ingredients and mix just until combined. Don't over mix!

Prep 3 - 9x13 pans by lining with parchment paper that over hangs the long sides, and then spraying well with cooking spray. Pour batter into pans and spread out evenly.

Bake for 35-40 minutes, or until a toothpick comes out with wet crumbs. Start checking them at 30 minutes as ovens differ so greatly. When done, remove from oven and let cool in the pan for 10 minutes. Remove from the pan using the parchment, and then let cool an additional 5 minutes before cutting. Serve immediately.