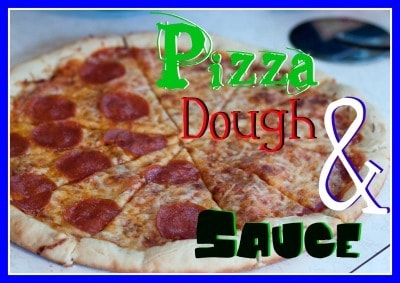 Homemade pizza is incredibly good. It takes about an hour or so to make, but the end result is so worth it. Not only is it delicious right out of your own oven, it is a fraction of the cost of take-out or delivery!
We like a variety of toppings. My husband and I usually go for a seasoned ground beef and mushroom mixture. The kids like cheese and pepperoni. Sometimes I will get adventurous and buy canadian bacon and pineapple for a little Hawaiian pizza! Some white sauce pizza with chicken and artichokes are also a nice change. You can find a great white sauce recipe that works well on pizza here, and a super easy red pizza sauce on my site too. This is my recipe for the perfect pizza dough.
Put all of the dough ingredients, except the flour, into a mixer and mix 30 seconds to combine.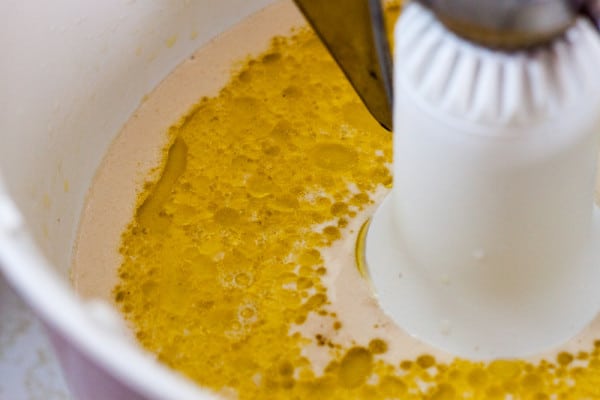 Turn the mixer on medium, and begin adding the flour. Keep mixing and adding flour until a soft, stretchy dough is formed that cleans the sides of your mixer. Put the dough into a large bowl coated with olive oil.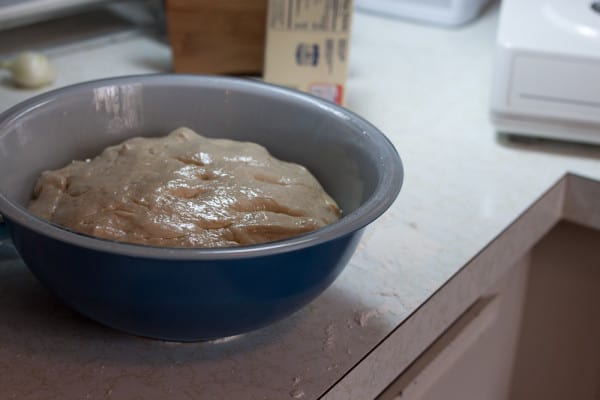 Cover with a towel and let rise until doubled.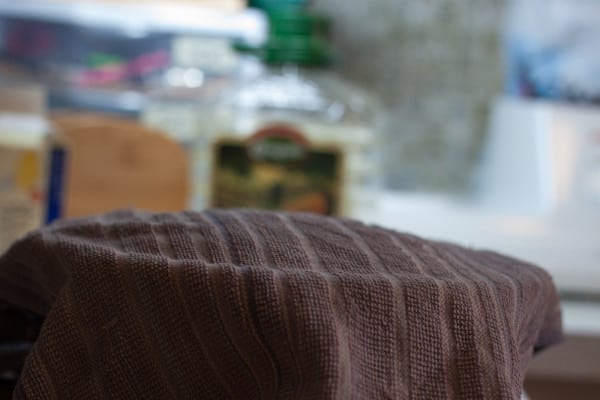 Punch down the dough and grab a big handful. Pull, stretch, and press the dough out onto a prepared pizza pan. I recently bought a pizza pan with holes in the bottom. Its produced the best crust. I have a pizza stone as well, and even that doesn't make a crispy and chewy crust like this one! I highly recommend it. You can use any pan, but this kind will make the best crust.
Poke the top with a fork to prevent bubbles from coming up in the dough.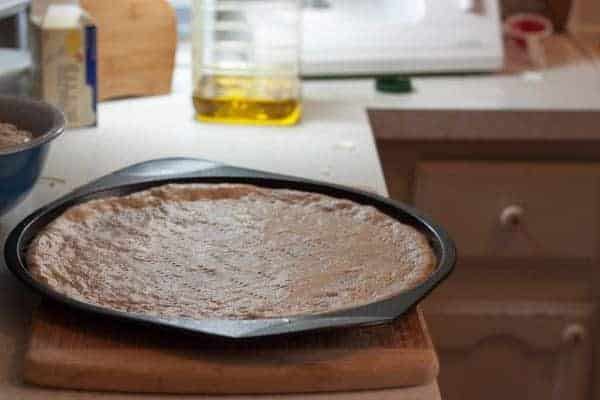 Par bake the crust for 5 minutes on the 2nd lowest rack in a preheated 450 degree oven. Remove and top with pizza sauce.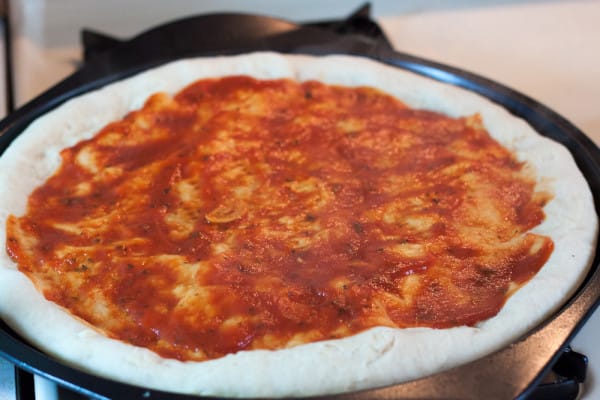 Next top with cheese and your favorite toppings. Bake for an additional 6-9 minutes on the middle rack, or until the crust is golden brown and the cheese is melted.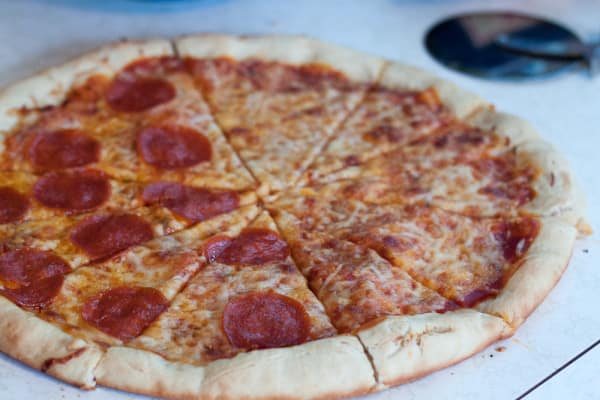 This recipe makes 2-3 pizza crusts, depending on how thick and how large your pizzas are. It feeds our family of 7 with some leftovers, so adjust accordingly. Dough can be frozen either in dough form or par-baked. Works really well in these pepperoni pizza rollups recipe!
Yield: 1-2 pizzas
Pizza Dough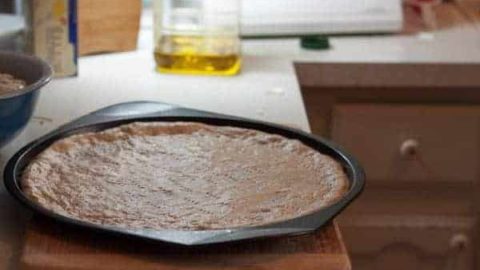 This simple homemade pizza dough recipe makes 1-2 pizza crusts, depending on how thick you like them!
Total Time
2 hours
25 minutes
Ingredients
3 cups warm water
3 Tbsp sugar
1 TBSP salt
1 1/2 tsp garlic salt
1/4 cup olive oil
1.5 TBSP yeast
6-8 cups bread flour
Instructions
Place the water, sugar, salt, garlic salt, olive oil, and yeast into your mixer. Mix about 30 seconds.
Turn the mixer on medium speed and begin adding flour until a soft dough is formed that cleans the side of the mixer. Mix 4 minutes after the sides are cleaned.
Remove from the mixer and place into a large bowl that is coated with olive oil. Cover and let rise in a warm place until doubled.
Take a large handful of dough and press and gently onto a large pizza pan. Par bake for 5 minutes at 450. Remove from the oven and top with sauce and desired toppings.
Bake an additional 5-9 minutes, or until crust is golden brown and the cheese is melted.
Recommended Products
As an Amazon Associate and member of other affiliate programs, I earn from qualifying purchases.