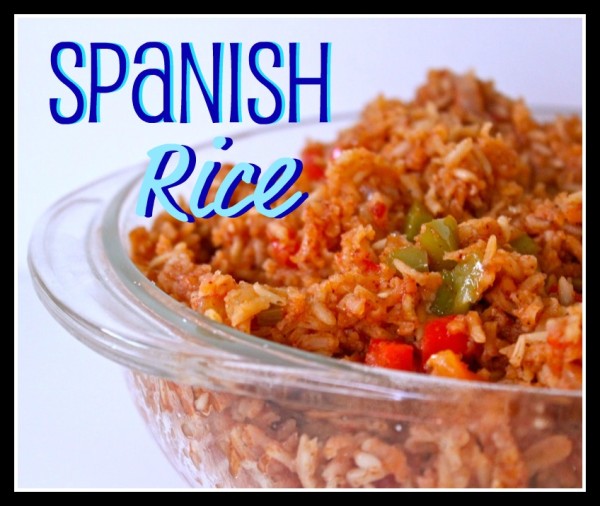 I've been working on this recipe for a long time. I love Rice-a-Roni in almost all varieties. Rice-a-Roni, Pasta-Roni. In fact, I really had a thing for ALL of those food-in-a-box meals. Hamburger Helper. Chicken Helper. Betty Crocker was my bff, which is much, much closer than the 'besties' I keep hearing about today. NOT Tuna-helper though. I had some standards. (haha!)
There was a time in my life when any of those would be an acceptable dinner. Rice-a-Roni with some form of meat tossed in. Simple, quick, and easy. Actually, when I met and was dating my future husband, a common dinner of mine was Betty Crocker Scalloped Potatoes. I cooked them on the stove top, and then covered with seasoned bread crumbs. That was it. He has since confessed that he hated it when I ate that because the combination made a garbage dump smell better than what was being emitted from my mouth. Whoops! It was through an even greater necessity that I had to abandon my beloved San Francisco treat though, one a little mouthwash, unfortunately, can't touch.
Last year around this time my 2nd son was diagnosed with several severe food allergies. After blood tests, and skin tests, and many long trips to the doctor we were advised to always carry and epi-pen with us where-ever he was and to avoid all soy, white fish, peanuts, and egg.
We should probably also avoid nuts in any form, and seafood too since he hasn't been specifically tested for those.
It was overwhelming, to say the least. I left the allergist's office thinking I was taking home a ticking time bomb, and leaving him anywhere was an anxiety-filled event. Soy was in EVERYTHING, including ALL of my usual favorite side-dishes.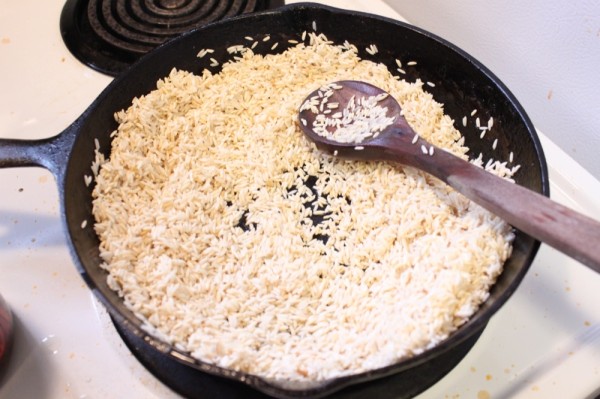 I am almost embarrassed to have that recipe still out there, published. It was okay, but nothing spectacular. Pretty soon I was off scouring recipes until I finally got a good idea of what I wanted, and what I didn't. What I've ended up with is this. It's spicy enough to satisfy me, but not so hot that the kids can't handle it.
The best part? None of the allergens we have to avoid!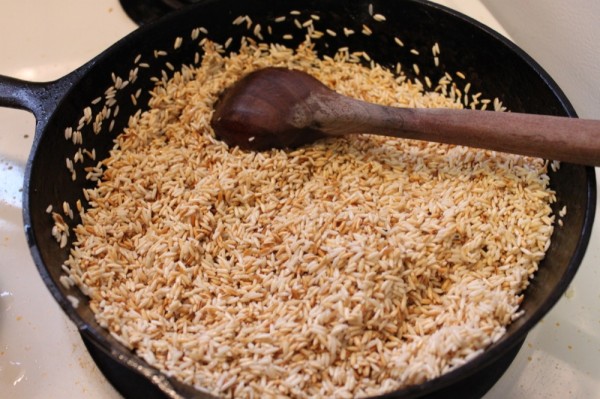 Dealing with a child with so many food allergies has been a struggle, but it has been a great learning experience too. If I can't pronounce half the ingredients in the food I'm buying, why am I buying it?
If I can't even decipher from the list if something is a soy product, it just doesn't go in my cart. I've made things from scratch that I never ever thought I would, and it made me rethink the way we, as a family, were eating, which is never a bad thing.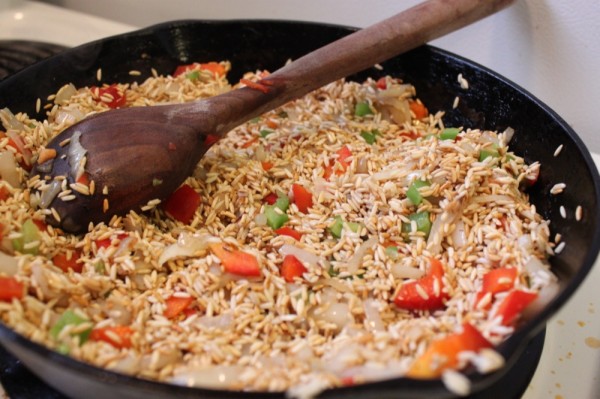 (Romans 8:28) And we know that in all things God works for the good of those who love him, who have been called according to his purpose.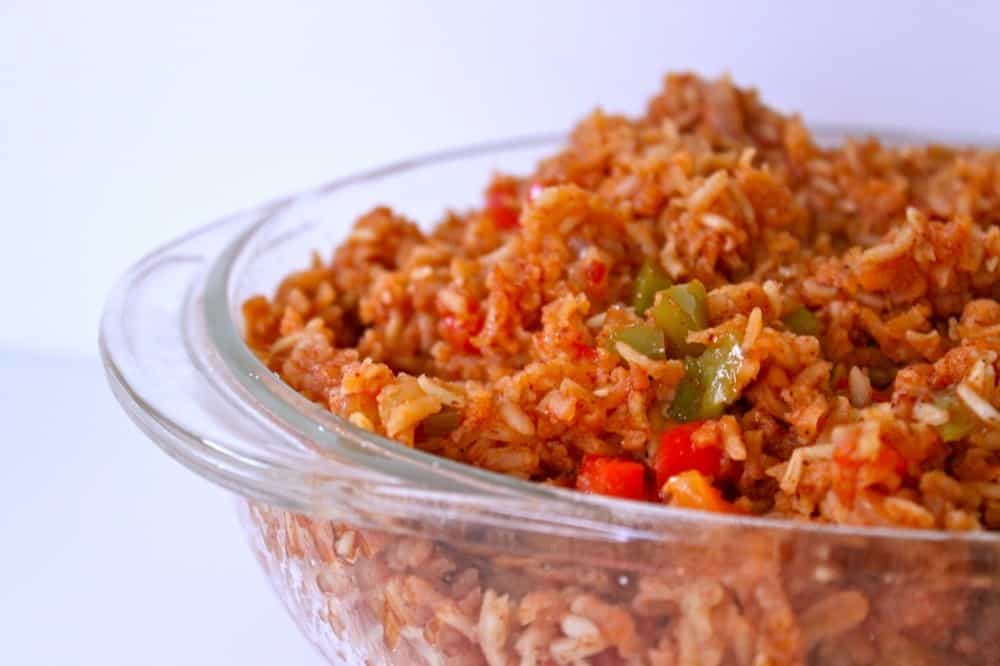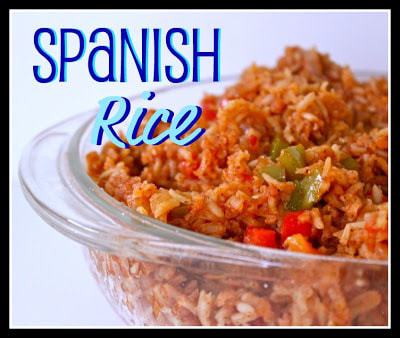 Yield:

6 servings
Spanish Rice
Flavorful, easy, delicious Spanish rice that is better than any San Francisco Treat.
Ingredients
1/4 cup bacon grease or butter (or a combination of the two)
2 cups long-grain white rice
1/2 cup yellow onion, diced
1 - 7 3/4 oz can El Pato tomato sauce, yellow can
1 1/2 tablespoon chili powder
2 tsp salt
3 cups hot water
1 - 14.5 oz can Mexican stewed tomatoes
Instructions
Preheat bacon grease and add rice. Stir frequently until browned. When almost to the desired color, add in peppers and onion. Cook until soft and rice is the proper color.
Add water, El Pato tomato sauce, chili powder, salt, and stewed tomatoes. Cover and reduce heat to low. Cook for approximately 10-15 minutes, or until rice is tender. Watch for doneness and moisture level. You may need to add 1/4 - 1/2 cup more water near the end.
Nutrition Information:
Yield:
6
Serving Size:
1
Amount Per Serving:
Calories:

196
Total Fat:

11g
Saturated Fat:

5g
Trans Fat:

0g
Unsaturated Fat:

6g
Cholesterol:

13mg
Sodium:

1042mg
Carbohydrates:

22g
Fiber:

2g
Sugar:

4g
Protein:

3g
Nutrition data provided here is only an estimate. If you are tracking these things for medical purposes please consult an outside, trusted source. Thanks!