Cheese, potatoes, egg yolks, and seasonings come together to make these cheddar duchess potatoes into something you will "wow" over!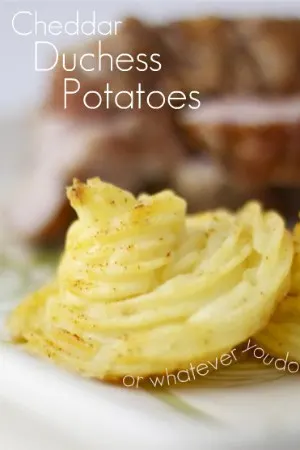 Cheddar Duchess Potatoes
Before I set out to make these cheddar duchess potatoes, I had never tasted them before. I wasn't quite sure what to expect, but I knew that they looked amazing, and I knew that I liked mashed potatoes, so what was there to lose?
They didn't disappoint.
It was similar to a loaded baked potato in a way with the cheddar cheese. I think a great addition to these cheddar duchess potatoes for next time (or this time for you if you are feeling it) would be to substitute some sour cream for the heavy cream, throw in some chives to the mix, as well as some finely chopped crispy bacon.
These are surprisingly fast to make. Much faster than they look. They also freeze well, so make up some extras and toss them into the freezer for a quick side dish.
Start by peeling and quartering some potatoes. I used about 8 medium sized reds because that was what I had around. You can use russets. They are more typically used for mashed potatoes, but I find that reds work just fine as well, especially for this.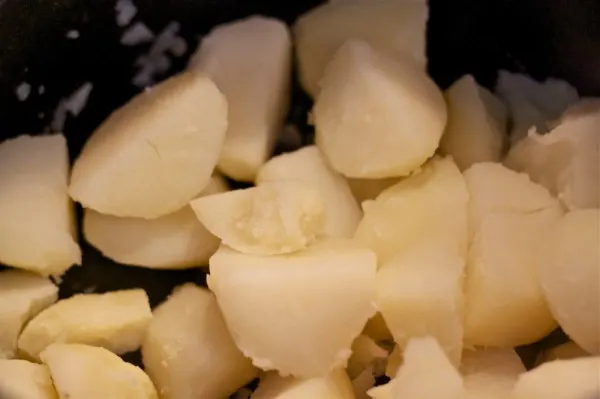 When they are fork tender, but not mushy, drain the potatoes and place them back into the pot.
Turn the heat on low, and cook the excess liquid off by stirring frequently. When you are satisfied that the moisture is cooked out, add in your butter, cream, and seasonings. Mash well until there are no more lumps. If you have a potato ricer, this is the perfect time to get it out.
After the potatoes are well mashed and combined with the butter, cream, and seasonings, throw in your cheddar cheese.
Need something to make with these? Try my Hamburger Steaks and Onion Gravy!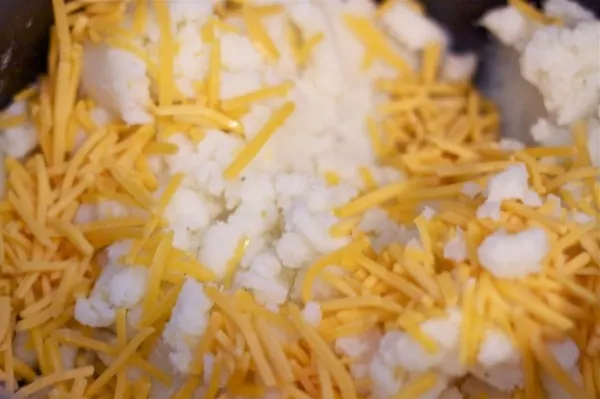 Stir well, and then mix in your beaten egg and egg yolk. Using a piping bag with a large star tip attached, or a large ziploc with a hole snipped in the corner, pipe your potatoes onto a baking sheet lined with either non-stick foil or parchment paper.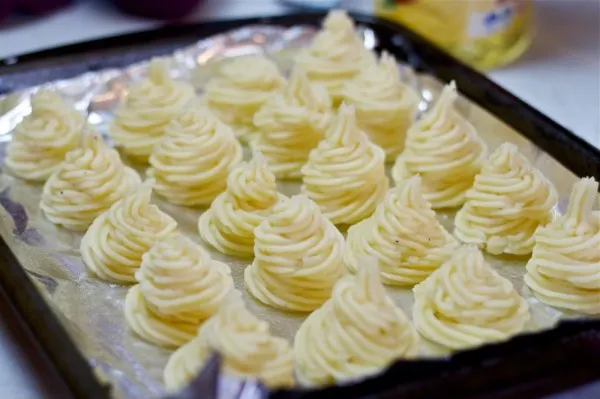 Next gently coat with melted butter, and the sprinkle with a bit of paprika.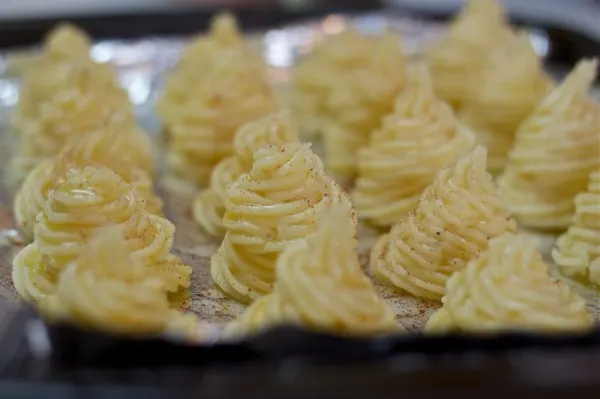 Bake at 375 for 25-30 minutes, or until the edges are just starting to turn golden brown. These pictured below could've stayed in a few more minutes, but they were delicious anyway!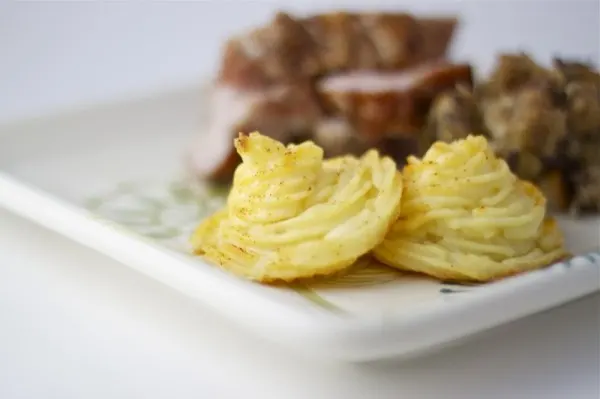 These would be great with my roast beef dinner!
Yield: 6 servings
Cheddar Duchess Potatoes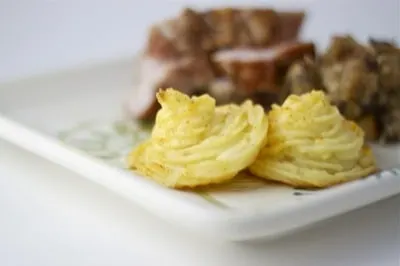 You've never had potatoes like these! The cheddar duchess potatoes are fancy, delicious, and the perfect side for your next roast!
Ingredients
8 medium potatoes
1/2 stick butter
1/4 - 1/3 cup heavy cream
1/4 tsp garlic powder
1 tsp salt
1/4 tsp black pepper
1 cup grated sharp cheddar cheese
1 egg, beaten
1 egg yolk
1/4 cup melted butter
sprinkle paprika
Instructions
Peel, cut in half or quarters, and boil potatoes until fork tender. Don't overcook! Drain the potatoes and put back into the pot over low heat to cook off some of the excess moisture.
Mash the potatoes with the butter, cream, and seasonings until smooth.
Stir in the cheddar cheese until well combined, and then stir in the beaten egg and egg yolk.
Place potatoes into a piping bag or a large baggie with the corner snipped off. Using a large star tip if you have it, pipe into a circle stacking upwards as you go onto a baking sheet lined with parchment or non-stick tin-foil.
Brush lightly with melted butter, and sprinkle lightly with paprika.
Bake at 375 for 25-30, or until the edges are starting to turn gold
Nutrition Information:
Yield:
8
Serving Size:
1
Amount Per Serving:
Calories:

404
Total Fat:

23g
Saturated Fat:

14g
Trans Fat:

1g
Unsaturated Fat:

7g
Cholesterol:

108mg
Sodium:

592mg
Carbohydrates:

38g
Fiber:

4g
Sugar:

2g
Protein:

13g
Nutrition data provided here is only an estimate. If you are tracking these things for medical purposes please consult an outside, trusted source. Thanks!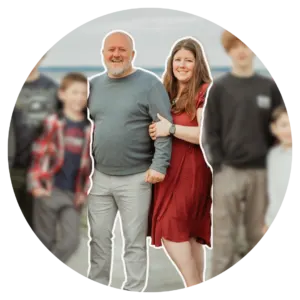 Nicole Johnson, a self-taught expert in grilling and outdoor cooking, launched Or Whatever You Do in 2010. Her blog, renowned for its comprehensive and creative outdoor cooking recipes, has garnered a vast audience of millions. Nicole's hands-on experience and passion for grilling shine through her work. Her husband, Jeremiah Johnson, also plays a pivotal role in recipe development, adding his culinary flair to the mix. Together, they form a dynamic duo, offering a rich and varied outdoor cooking experience to their followers.