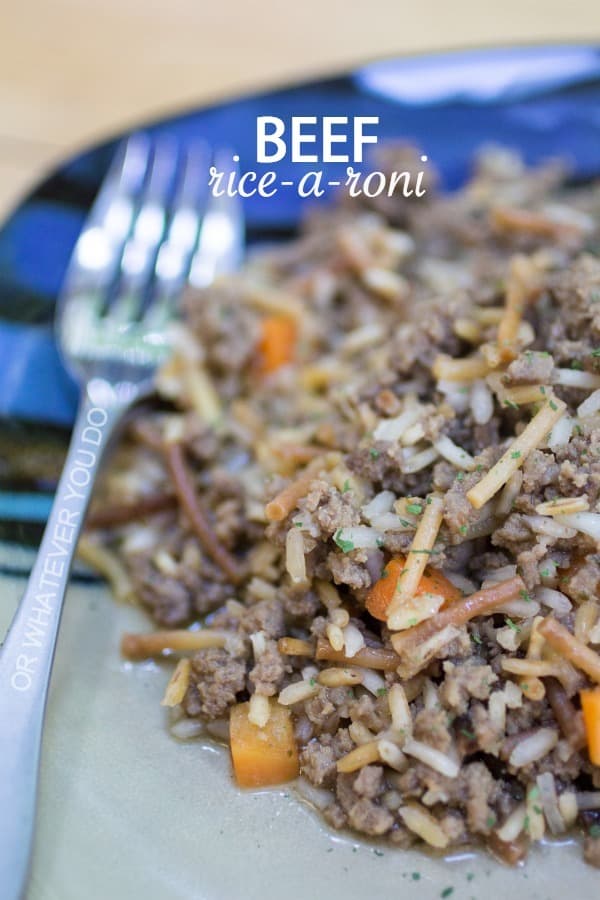 I'm going to keep this short and sweet today. I am having an awesome week this week filling with birthday parties and family visiting from out of state, so I'm about to post and run. Prepare yourselves for lots of great long-winded recaps of the most gigantic 5th birthday party in the history of birthday parties, me stepping WAY out of my comfort zone and doing my very first recipe demo at the Pacific Northwest Mushroom Festival, lots of time at the lake swimming and visiting with my awesome family, and the most epic family reunion ever that will be happening this weekend. I'm so excited, and tired just thinking about it!
Until then, enjoy this quick and easy homemade beef rice-a-roni recipe.

Beef Rice-a-Roni Copycat
Ingredients
4 cups cooked ground beef, liberally seasoned with salt and pepper
3 tablespoons butter
1 cup long grain rice (I used Jasmine)
1 cup good quality spaghetti, broken into small pieces (it takes longer to cook, which is a bonus here)
2-4 medium crimini mushrooms, diced
½ teaspoon onion powder
¼ teaspoon garlic powder
1 teaspoon parsley
½ teaspoon salt
3½ cups water
2 Tablespoons beef reduced sodium Better Than Bouillon
2 tablespoons cooking sherry
½ cup diced carrots
Instructions
Melt butter in the pan over medium heat. Add rice and pasta, and cook stirring frequently until the pasta is browned. Add the mushrooms during the last 3-4 minutes of the rice/pasta cook time, and cook those along with the rice/pasta. Add the onion and garlic powder, the parsley, salt, water, cooked ground beef and wine.
Add the carrots and simmer for 10 minutes, stirring frequently.
Don't forget to enter my GRAND PRIZE giveaway! Click on the photos to be taken to the post.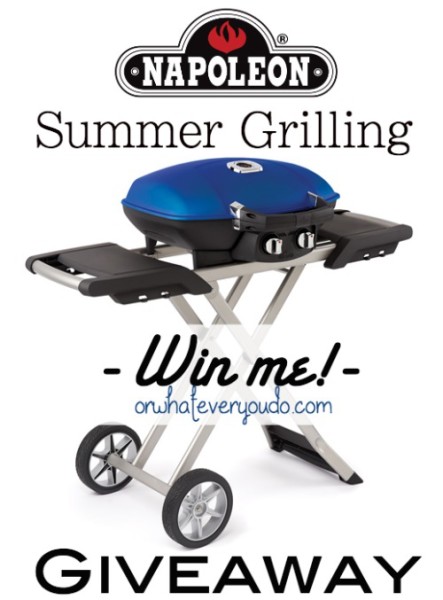 Follow me on Facebook, Twitter, Pinterest, Google+, Foodie, and Instagram!
Follow Napoleon on Facebook, Twitter, Pinterest, and Instagram!