The classic Gin and Tonic sits in the pantheon of all-time great cocktails. It brings out the best qualities of gin and the better part of tonic. Together, a gin and tonic is greater than the sum of its parts.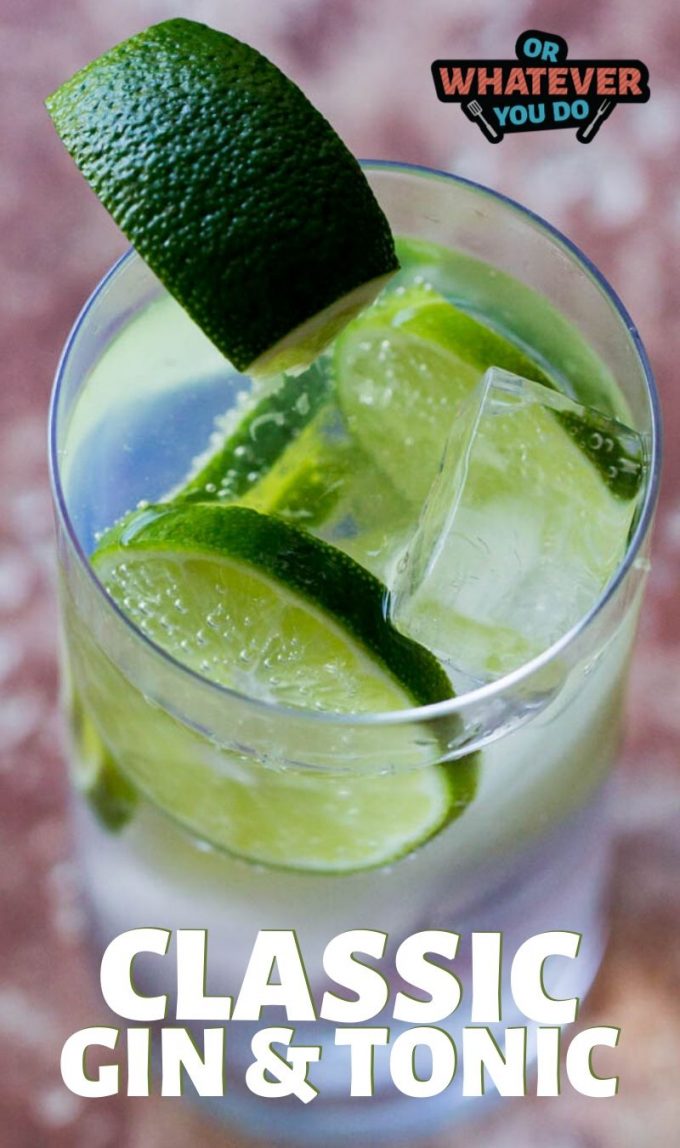 Discover the classic Gin and Tonic
Maybe you tell yourself that gin and tonics serve best in the summer. Or maybe you deny trying one because you have convinced yourself that you don't like gin. If that is the case, time to rethink the cocktail game plan.
A gin and tonic concocts a brilliant flurry of taste sensations. The bitters from the quinine in the tonic set up against a savory backdrop of juniper in gin. Some sweet and some sour from the lemon or lime and the sweetness in the gin and tonic twirl in as well.
The crazy part is this; If you don't like gin or tonic, then you might still love a gin and tonic.
Why? The parts of each that some people don't like actually cancel each other out!
That's right. When gin combines with tonic, the bitterness of tonic and the juniper of gin cancel each other out. So, give a gin and tonic a try because you might be pleasantly surprised.
For those that love gin and tonics, don't confine yourself. Granted, it works wonders on a hot summer's day, but don't deny enjoying them during other seasons either.
They work just as well before or after a heavy and hearty meal too.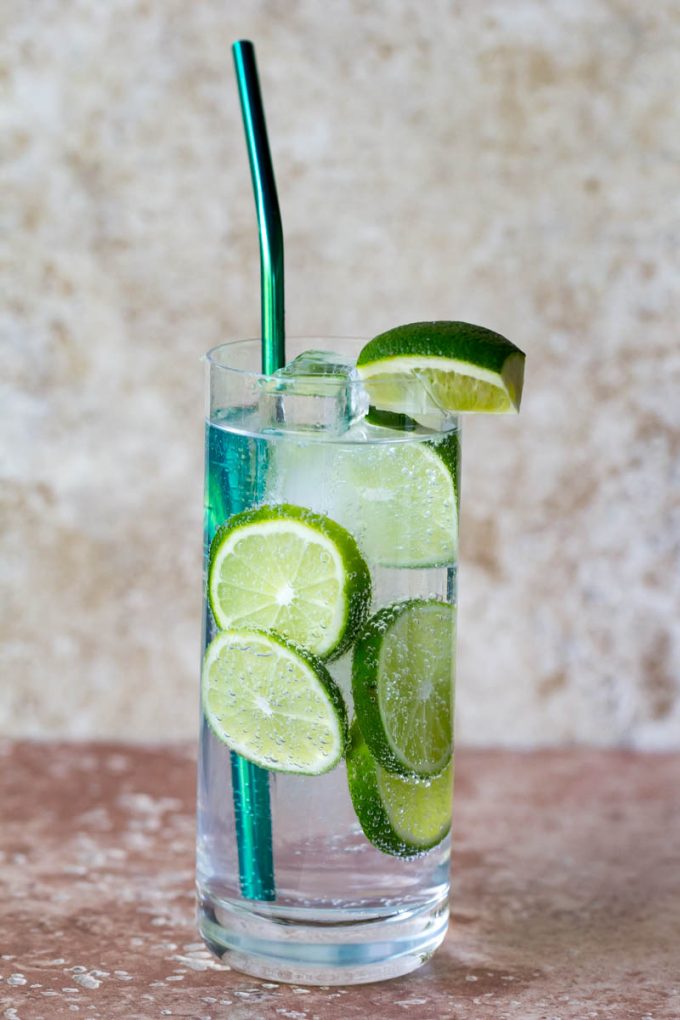 The best gin for your gin and tonic
When it comes to the gin and tonic, do yourself a favor and use a quality gin. You will enjoy the drink way more.
If you are unfamiliar with gin, then I will help you get up to speed! Gin has a couple of different designations. Bottles of "Gin" in the US mean it is an alcohol that is infused with certain botanicals that are added after the distillation.
"London" and "Distilled" gin refer to the alcohol getting the flavors infused during a second distillation. The difference between the two is pretty subtle and based on the methanol content, as well as the distillation methods.
London and Distilled gins tend to be dry gins, so they work great for G&T's.
Sloe gin is like a gin liqueur, so don't confuse that with the gin you use for gin and tonics.
When it comes to a quality gin and tonic, I prefer and recommend the London and Distilled gins. These tend to be "drier". The dryness refers to a lack of sweetness as well as the botanicals used.
Of course, in all gin, juniper berries are the primary flavor. However, gin can be infused with a very wide range of flavors. Some you know, and others you can guess. Then there are a few you never heard of before!
These might include citrus, anise, angelica root, orris root, licorice root, cinnamon, almond, cubeb, savory, lime peel, grapefruit peel, dragon eye, saffron, baobab, frankincense, coriander, grains of paradise, nutmeg, cassia bark.
This incredible combination of flavors makes gin so wonderful for mixed drinks. It has endless layers of flavors that pair up with mixes in all sorts of wonderful ways.
Some gins that I recommend:
Hendricks
Bombay Sapphire
Tanqueray
Beefeater
There are quite a few others, but these are easy to find. Do yourself a favor though and try some of the smaller labels or other styles. Irish Gin like Gunpowder, or the Italian Malfy both work really well in gin and tonics.
Gin has such a wide range of flavor profiles, it really comes down to personal taste too.
More Cocktail Recipes here!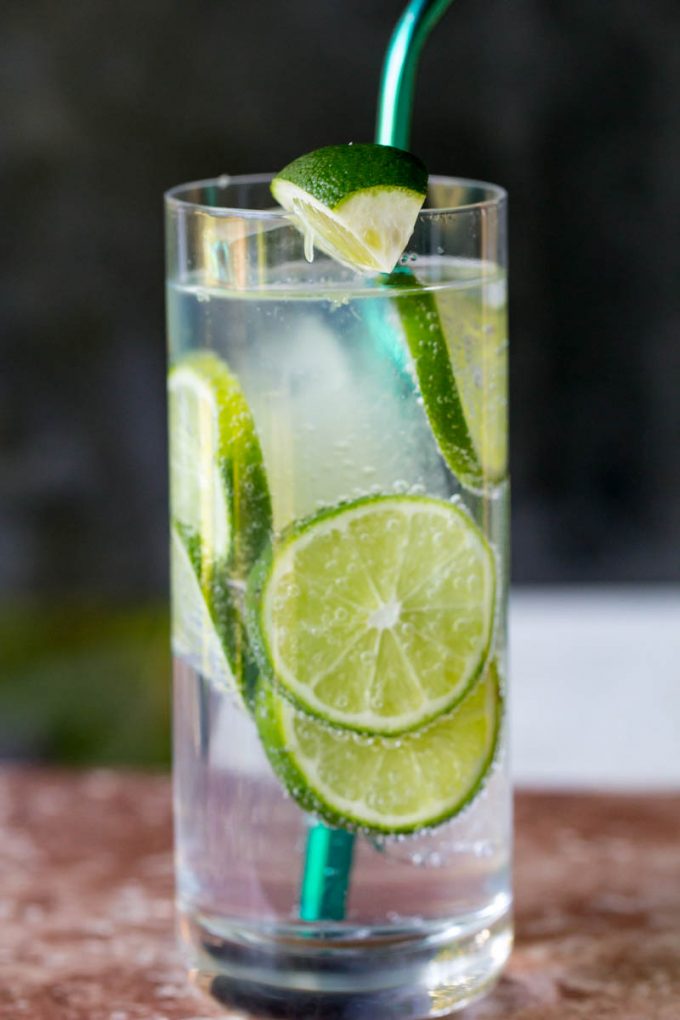 Great gin deserves a wonderful tonic
Quinine tonic nowadays is typically a sugary quinine infused soda. Tonic water has a medical benefit in helping prevent or relieve malaria symptoms. British soldiers in India hated it, but had to take it.
So, they decided to make it palatable by mixing it with gin and a bit of soda and sugar. Hence the birth of the gin and tonic.
The most popular tonic water is Seagrams and it works fine for gin and tonics, but do yourself a favor and find the quality tonic water. Less sugar and more quinine create a better drink.
Fever-Tree, Q Spectacular, and even Schweppes all work really well. Schweppes will be the easiest to find in your local market. The others tend to be in quality liquor stores.
Get more awesome Appetizer Recipes!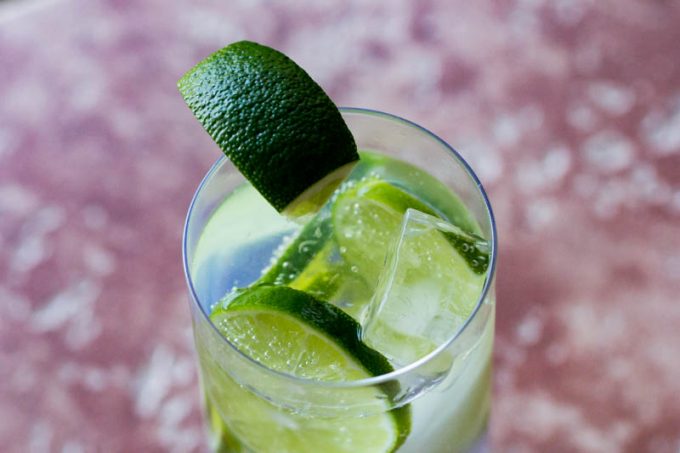 What ratio of gin to tonic is best?
Some folks love a half-and-half. Others prefer a 3:1 ratio of tonic to gin. It really boils down to how strong you like your cocktails.
The great thing about gin and tonics is they don't rely on a super sugary mixer to conceal the alcohol. A well-made gin and tonic is neither too sweet or too biting from the booze. It is the essence of smooth and light. So much so, in fact, that sometimes it is hard to tell just how strong your G&T actually is. Beware!
Follow me on Instagram!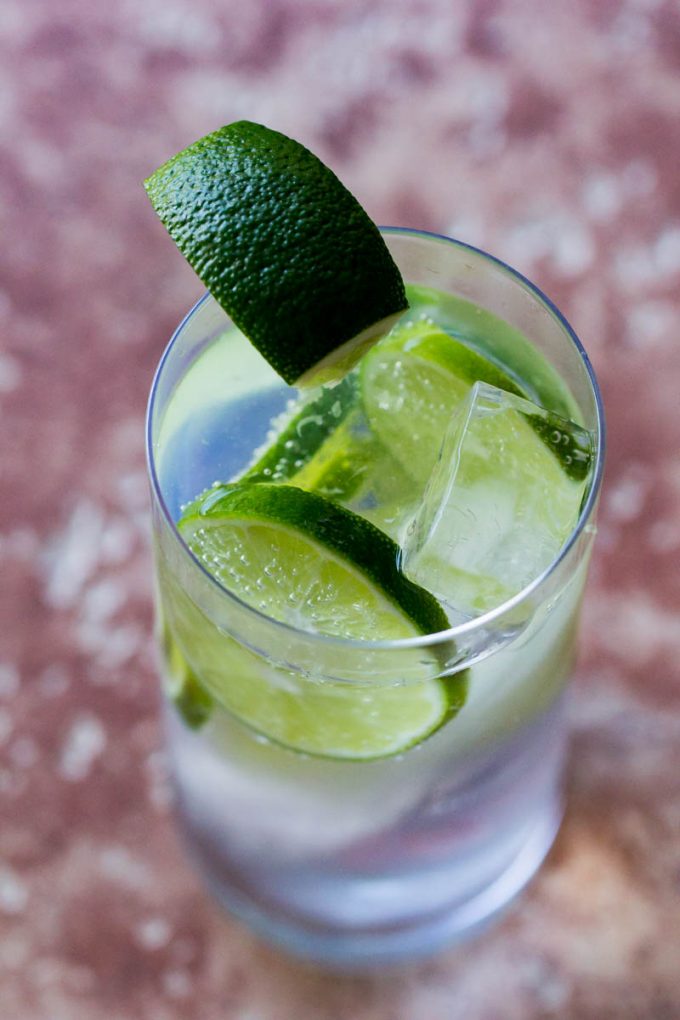 Want more cocktails?
Make it with this Pig Pickin' Cake too!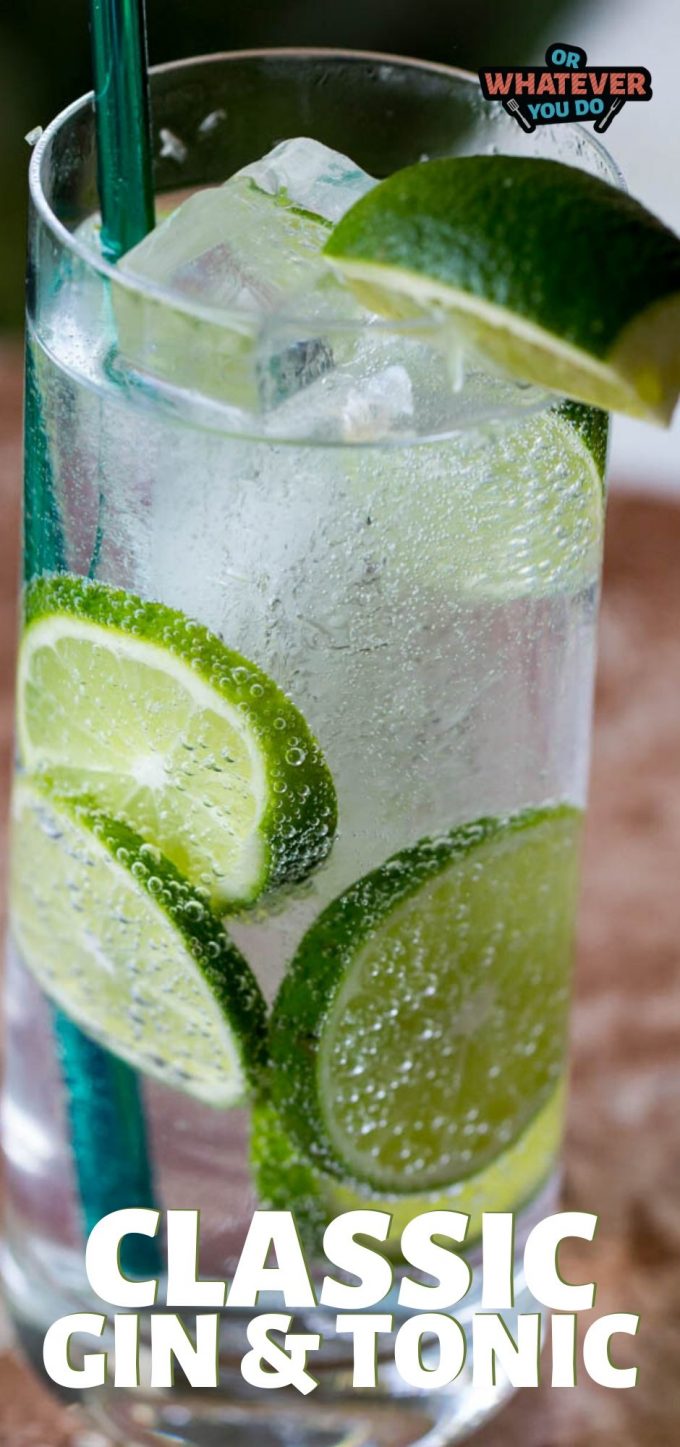 Yield: 1 cocktail
Gin & Tonic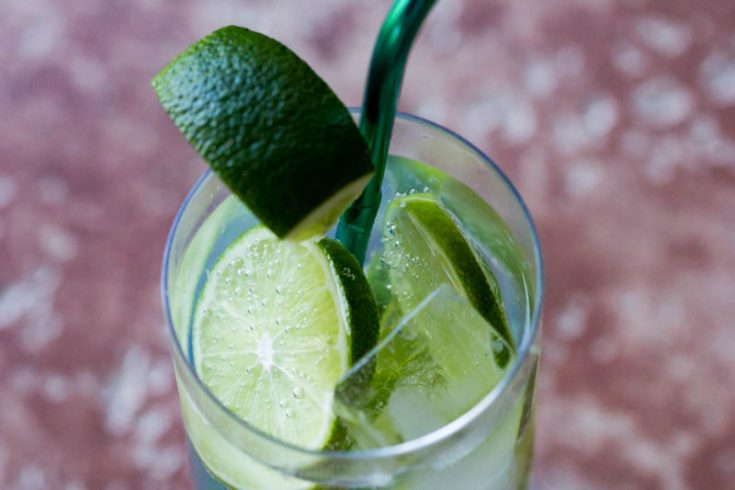 This gin & tonic cocktail recipe is a simple, refreshing classic that you should skip over just because you think you don't like gin. Or tonic. It might surprise you!
Ingredients
2 ounces gin
6 ounces tonic
juice from 1/2 lime
fresh lime slices
Instructions
Fill a tall rocks glass with ice, pour in the remaining ingredients and garnish with lime slices.
Notes
Experiment with the ratios here, according to your own taste! I love my G&Ts to be really limey, but if you like less - use less.
Nutrition Information:
Yield:
1
Serving Size:
1
Amount Per Serving:
Calories:

349
Total Fat:

0g
Saturated Fat:

0g
Trans Fat:

0g
Unsaturated Fat:

0g
Cholesterol:

0mg
Sodium:

169mg
Carbohydrates:

58g
Fiber:

3g
Sugar:

47g
Protein:

1g
Nutrition data provided here is only an estimate.