No-Bake Cheesecake is such a simple, quick, and delicious dessert. You can have this on the table in 20 minutes. No baking or hot ovens required!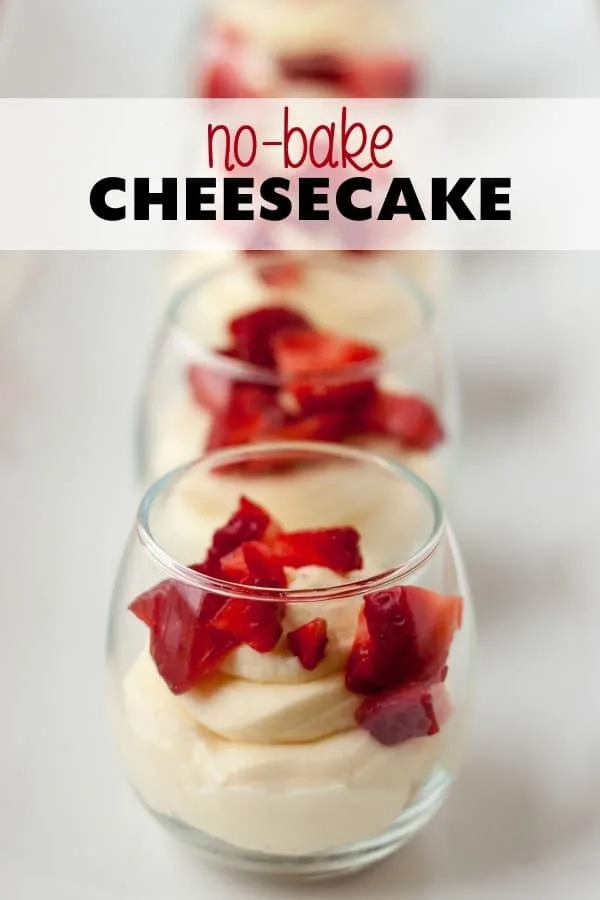 No-Bake Cheesecake
I LOVE cheesecake. My family, however, is not as into it as I am. Also, it isn't one of those desserts you can just throw together at the spur of the moment. You need to make it at least a day in advance to give it enough time to chill completely and let the flavors meld.
If you have the time, THIS cheesecake is outstanding. It is also easy and can be made in a pie plate so it is thinner and takes less time to chill than other varieties.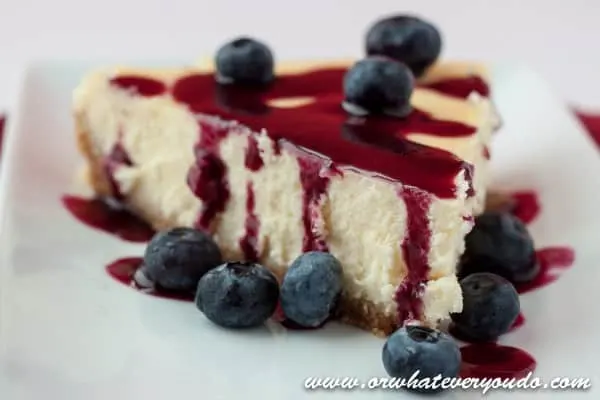 So the other night when I was REALLY in the mood for cheesecake, but dinner was already in the works, I knew something needed to be done.
This no-bake version may not have the texture of its baked cousin, but it shares a lot of flavors. It was enough to satisfy this pregnant lady's craving, and it was incredibly fast.
Unlike most of my recipes, it does include a quick boxed ingredient…instant vanilla pudding. I would suggest using the cheesecake flavor that Jello puts out if you are buying specifically for this recipe. It would give it more of a cheesecake punch than plain vanilla did. I was just using what I had around the kitchen, so vanilla it was.
How To Make No-Bake Cheesecake
First chunk up some vanilla wafers, or if you don't have any vanilla wafers, animal crackers, in a food processor.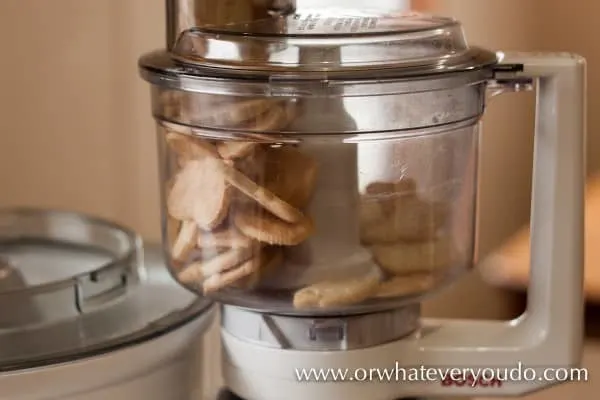 Mix those crumbs with 4 TBSP of butter and 3 TBSP of sugar and press into a pie pan. This crust is slightly crumbly. I liked it that way.
Next, mix up your softened cream cheese with the cream and powdered sugar until they are well combined. Add your 1/2 cup milk & vanilla next and mix well.
Last, but not least, add your vanilla pudding. This will thicken up the mixture. If it is TOO thick, add in the additional 1/2 cup of milk.
Mix it all for about two minutes and then put it into a large plastic baggie if you will be doing individual portions, or if not just spread it into your prepared crust.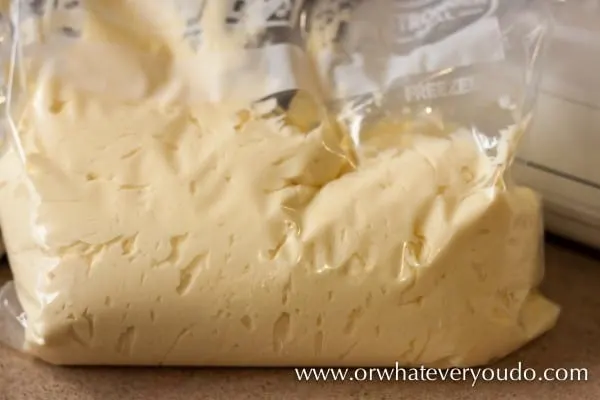 I had been dying to try out the little tasting glasses I got at Home Goods not too long ago, so I put a little of the crumb crust mixture into each glass and then piped some of the filling inside. They were the perfect individual serving sizes for us. The recipe amounts make the perfect amount to fill a pie pan though without doing the little mini portions. I just under-filled my pie a bit to compensate!
Top with fresh fruit of your choosing. I happened to have some fresh strawberries, and some strawberry sauce in the fridge, which I used to top mine.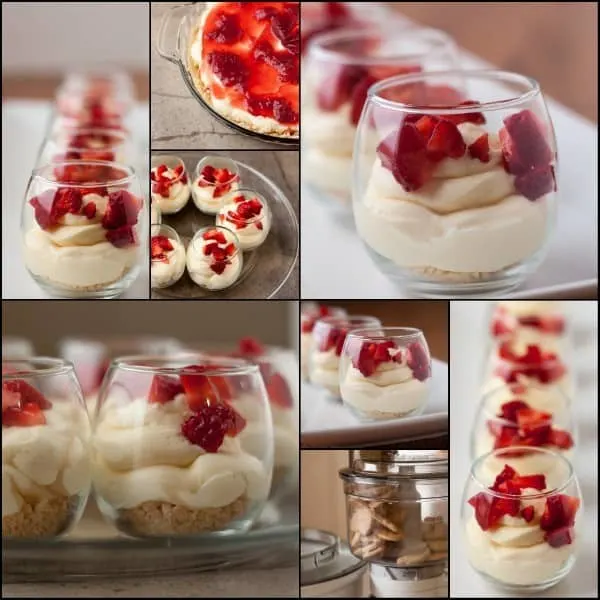 Need some other great dessert ideas?
You can have these churros on your table in under half an hour. That's winning if we're ever tallying votes.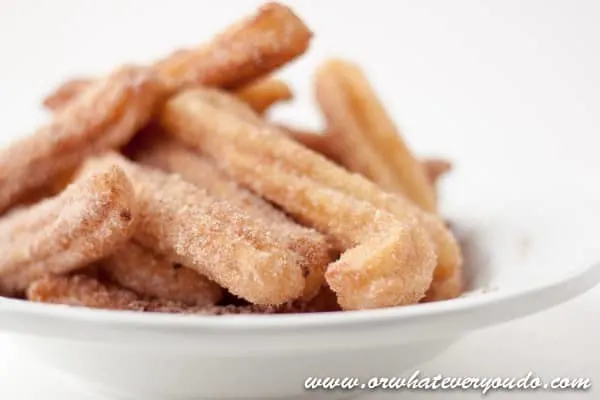 Last, but definitely not least – and continuing the trend is this Triple Berry Trifle. You are going to LOVE it.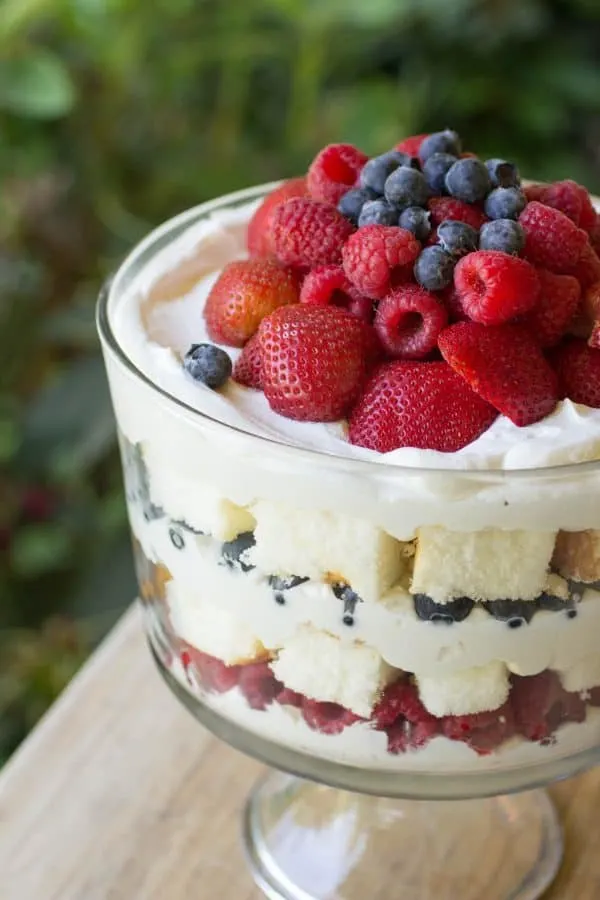 Yield: 8 servings
No-Bake Cheesecake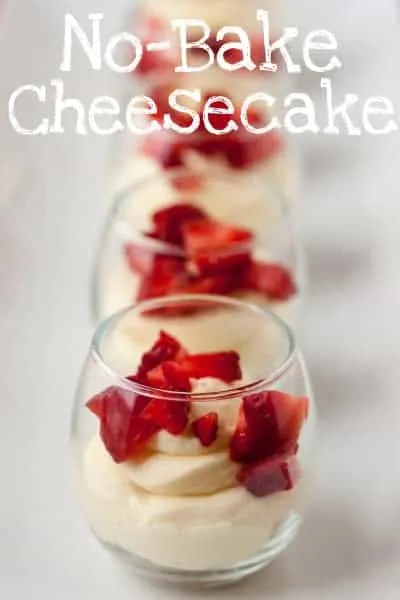 Fast and simple no-bake cheesecake for a quick dessert everyone will love.
Ingredients
4 TBSP butter, unsalted
3 cups cookie crumbs (animal cracker, nilla wafer, or other cookie of your choice)
3 TBSP sugar
8 oz cream cheese, softened
3 cups heavy cream
1/2 - 1 cup 2% milk, divided
3/4 cup powdered sugar
1/2 teaspoon vanilla extract
1 - 3.4 ounce box vanilla pudding
Instructions
Crush cookies into small crumbs and mix with butter and sugar. Press into a pie plate and set aside.
Using a mixer, combine the softened cream cheese, cream, milk, powdered sugar, and vanilla. Beat until smooth. Add in pudding and beat for 2 minutes. Spread into prepared crust, and chill 1 hour, or until set. Top with fresh fruit of your choice.
Nutrition Information:
Amount Per Serving:
Calories:

3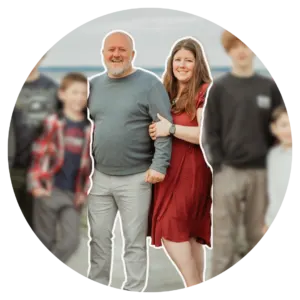 Nicole Johnson, a self-taught expert in grilling and outdoor cooking, launched Or Whatever You Do in 2010. Her blog, renowned for its comprehensive and creative outdoor cooking recipes, has garnered a vast audience of millions. Nicole's hands-on experience and passion for grilling shine through her work. Her husband, Jeremiah Johnson, also plays a pivotal role in recipe development, adding his culinary flair to the mix. Together, they form a dynamic duo, offering a rich and varied outdoor cooking experience to their followers.