Maple Bars are something sent straight from heaven. They are delicious in every single way you can imagine. They are not necessarily a holiday dish and they can be year-round! I have made these for Easter, Christmas, and even New Year.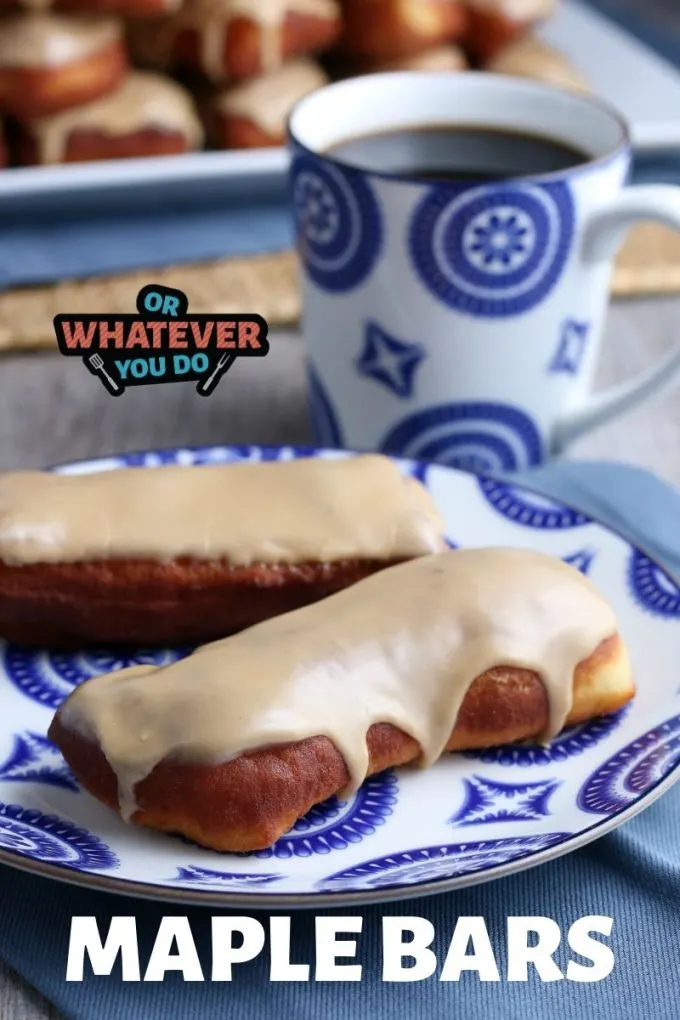 Maple Bars
I will tell you that these Maple Bars are best made fresh. I enjoy eating them warm, right out of the frying pan. Just the idea of this has my mouth watering! You don't have to just make them for breakfast rather. They can easily be an anytime of the day donut.
Homemade Maple Bars
In this house, there are a lot of things that we make from scratch. Homemade maple bars are one of our favorite recipes around here. These bars don't take up a lot of time and are enjoyed by every person in the house. Since these maple bars are made with fresh ingredients, they probably won't keep longer than a day.
When these are made in my home, they are simply gobbled up! You won't see a bar left on the table, probably because of the maple bar frosting. If I am heading to a grocery store or a supermarket, I always peek at the maple bars because they're my favorite. I still don't think there is anything quite like making them yourself! This recipe is proof.
You'll love this vanilla donut recipe too!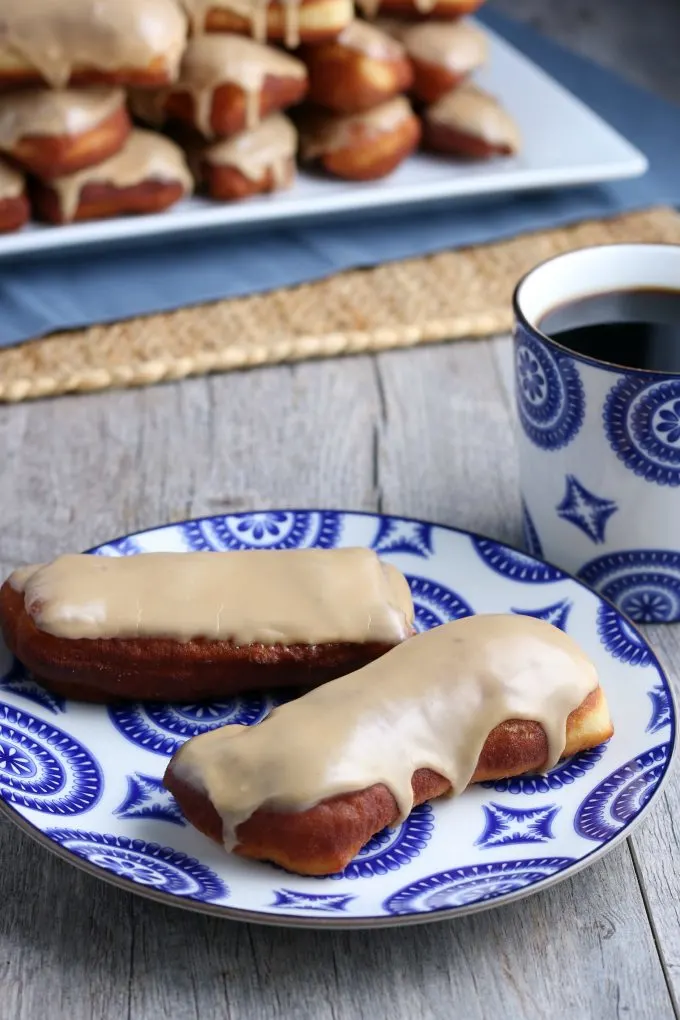 Is this a Maple Log Donut?
Yes!
Simply put, a maple log donut is a rectangular donut that is topped with maple glaze. At times they have no filling in them. Other times, they have various filling such as custard of cream. I LOVE when there is cream in my Maple Log Donut, it's just the most delicious baked good out there!
What is Maple Bar Frosting Made Out Of?
First, you have the maple bar and then you have the maple bar frosting. The flavor you get from the frosting is very maple-like. However, the taste isn't overpowering like syrup. It's a distinct maple flavor that you can only experience when you're eating these donuts.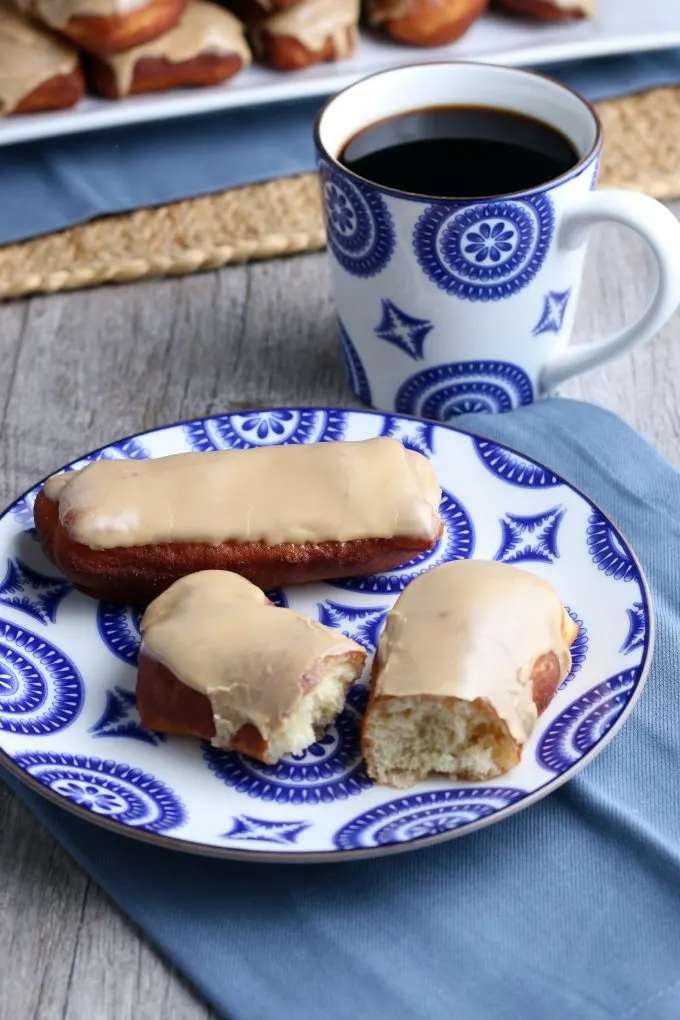 How to Store Maple Bars
Most donuts can be stored on the counter for around 24 hours before they start to harden. Putting them in the fridge will only make them harder faster. Storing these bars in an airtight container is generally the best thing you can do to keep them as fresh as possible.
As mentioned before, these donuts are best enjoyed ASAP. We like to enjoy them as fresh as possible, which happens when they come off the warm pan. I will make them for breakfast and we will just sit there and enjoy the maple bars melting in our mouth.
Get my FAVORITE cake donut recipe!
Can You Freeze Homemade Maple Bars?
While you can freeze these maple bars, they won't taste as fresh as they would if they were homemade. If you are going to freeze them, it's best that you wait until they cool to room temperature. Once they are cooled, you can freeze them.
I would recommend freezing them in individual containers so that you can pull them out when you want them. Only you will be able to tell if you prefer to freeze them or not. You can always give it a try and tell us what you think.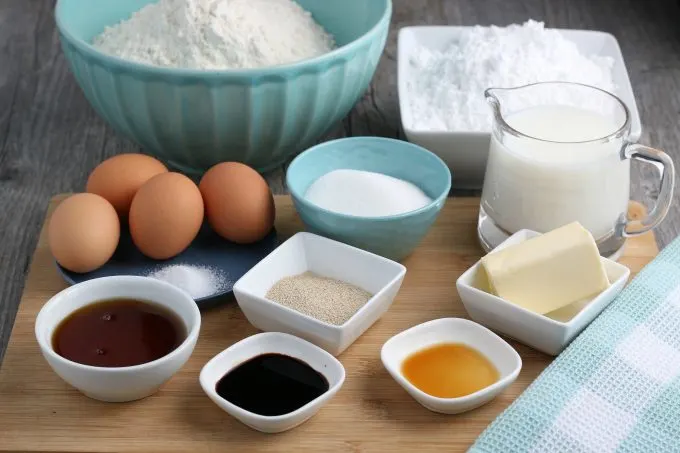 What Kind of Donuts Are There?
If you are new to the donut world, you may be wondering what kind of donuts are out there. Let me introduce you to some! You may find that you want to give each kind of donut a try.
Blueberry donut

Chocolate frosted donut

Cinnamon twist donut

Jelly donut

Sourdough donut
Of course, this is not the entire list of donuts out there, but it's a start. You may discover that your family really enjoys trying different types of donuts out.
Do you plan on making Maple Bars with your family? If so, let us know what you thought! We can't wait to hear all about your donut making skills. This Maple Bar recipe is amazing and something we can't wait to make again around here.
All my delicious breakfast recipes in one handy spot!
How to make homemade maple bars
Start by combining your warm milk, yeast, and sugar together in your mixer and proofing until it is foamy, about 10 minutes.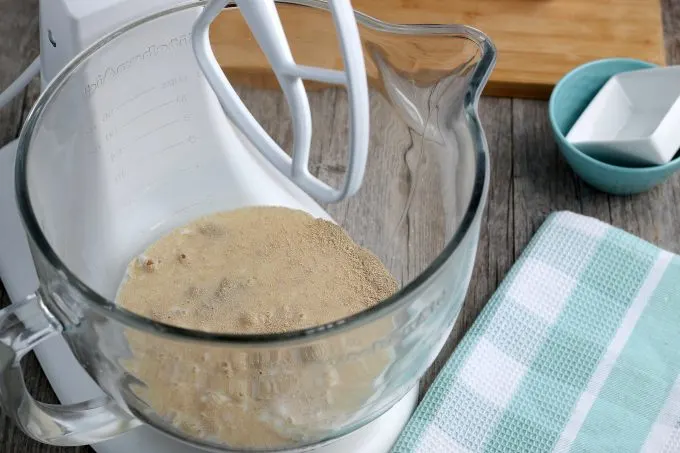 Add your flour, butter, and egg yolk to the bowl.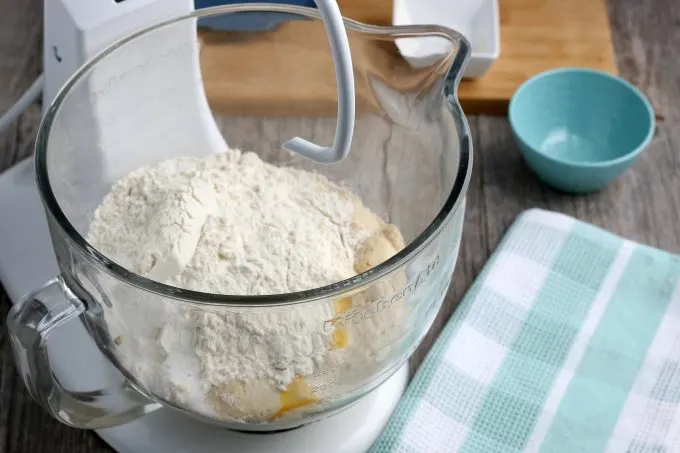 Beat for 3-5 minutes, or until it comes together into a neat ball. Cover the dough and let it rise for an hour in a relatively warm, draft-free place. (Your oven turned off with the light on is a great option for this!)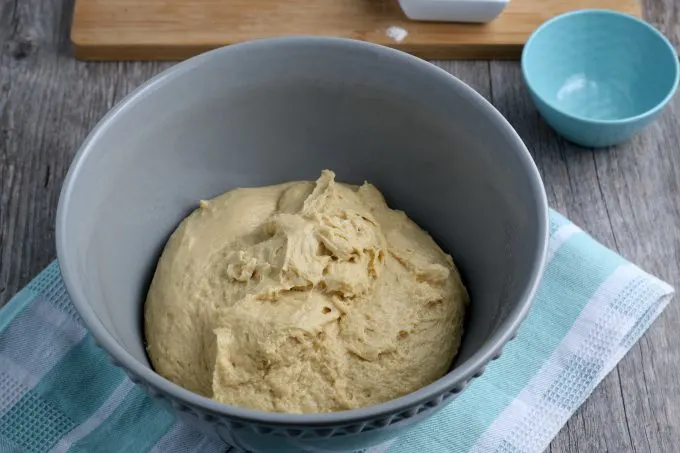 After the dough has risen, roll it out to about 1/2 inch thick on a floured counter-top or piece of parchment paper that's been floured.
I can never get my doughs perfectly rectangle. They always end up in a large oval, which is fine, but will leave you with a few misshapen donuts for taste testing when it's all said and done! Cut the dough with a pizza cutter into long rectangles.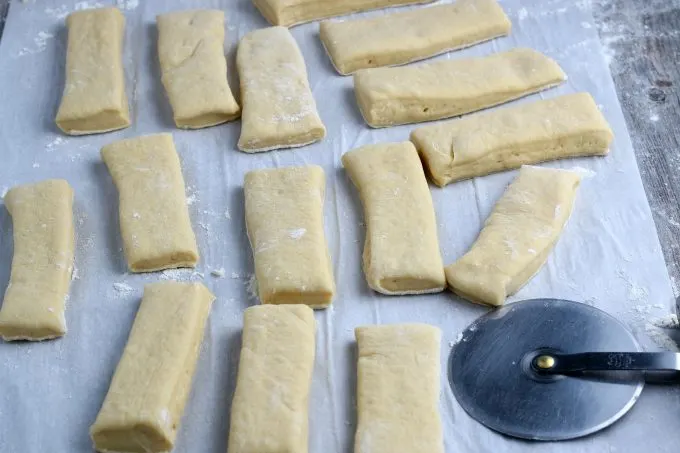 To let these rise, place them onto parchment paper that has been sprayed well with cooking spray, and then cover with cooking spray covered plastic wrap. This allows them to rise, but prevents sticking which would deflate them before you get them into the oil.
While your bars are rising, start your icing by mixing your powdered sugar, pure maple syrup, salt, vanilla, and maple extract with a whisk until it is combined. Add enough hot water to make it a pourable, dippable consistency.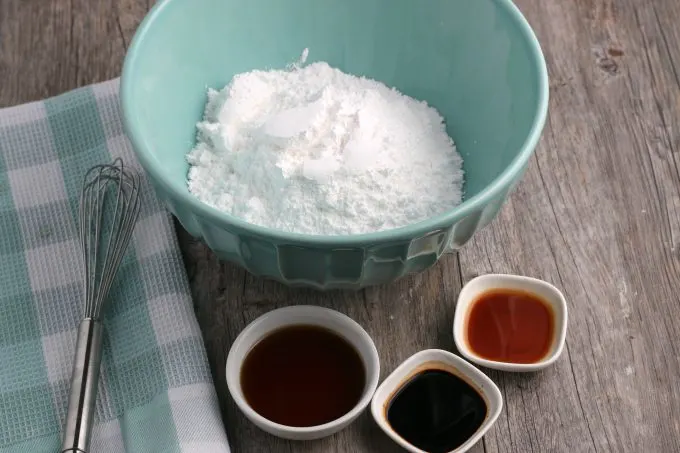 After about 20 minutes, start heating your oil. You are shooting for 350 degrees on the oil. If you don't have a thermometer, test the oil by frying one of your small corner pieces. If it browns in about a minute before you have to flip it, the oil is the right temperature.
Fry your donuts in batches for 1-2 minutes per side.
Flip once during the frying.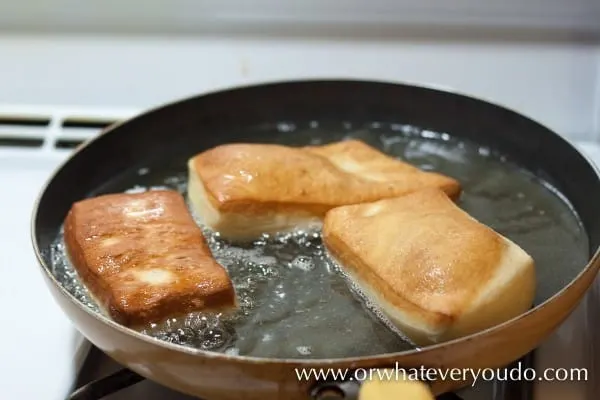 Remove to a paper towel lined pan when brown on both sides.
While they are still warm, dip into the maple glaze and set on pans to dry. After the first layer of glaze dries and they are cooled, dunk again for a thicker coat of icing.
The texture of these were amazing. Light, fluffy, and delicious.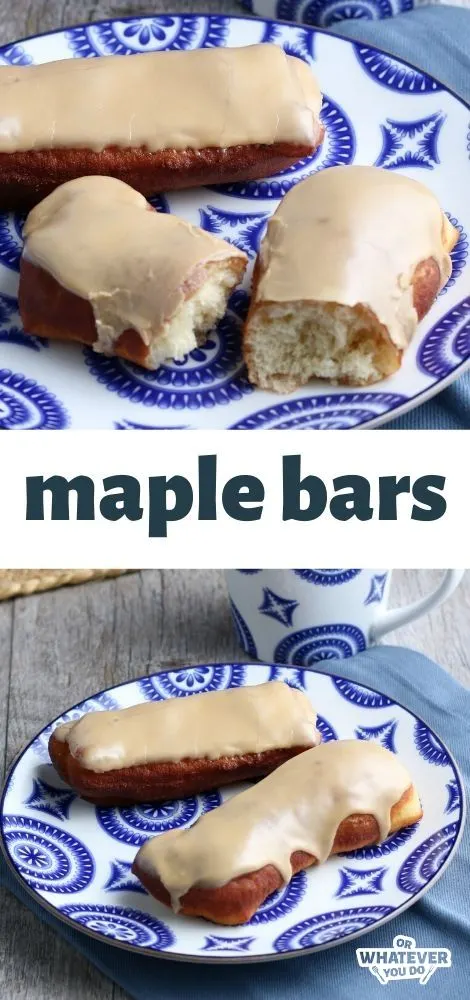 Yield: 24 servings
Maple Bars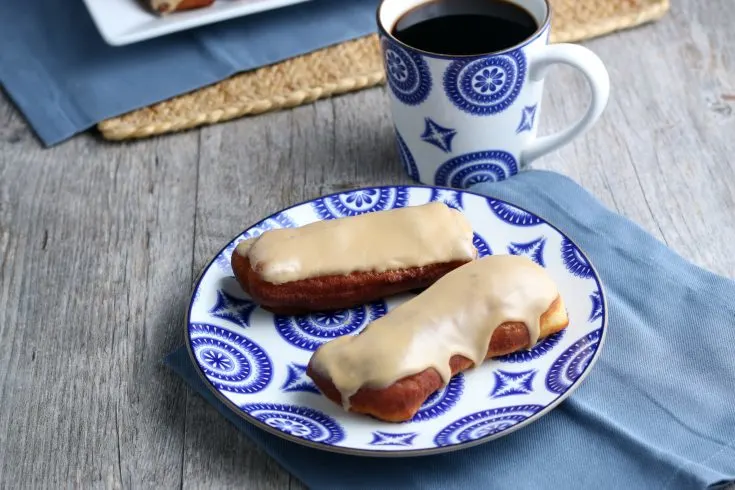 Raised yeast donuts with a maple icing. This recipe makes approximately 2 dozen, depending on the size you cut them.
Total Time
1 hour
30 minutes
Ingredients
FOR DONUTS:
1.5 cups warm 2% milk
2 packets yeast, or 4.5 tsp
1/2 cup sugar
5 cups bread flour
1/2 tsp salt
4 TBSP butter, unsalted at room temperature
4 egg yolks
FOR ICING:
1 lb powdered sugar
1/4 cup pure maple syrup
1/4 tsp salt
1/4 tsp vanilla
1 tsp maple extract
hot water, amount varies
Instructions
Place warm milk, yeast, and sugar into your mixer and proof for 10 minutes until foamy.
Add flour, salt, butter, and egg yolks to the mixer and mix on medium speed for 3-5 minutes, or until a dough ball is formed and well combined.
Remove dough to a lightly oiled bowl, turn to coat, cover and let rise for 1 hour.
Roll out dough on a well-floured surface to 1/2 inch in thickness.
Cut into large rectangles using a pizza cutter or large knife. Remove individual rectangles to a prepped surface (details above) to rise for 30 minutes.
Make icing while donuts are rising by mixing 1 pound of powdered sugar, 1/4 cup pure maple syrup, 1/4 tsp salt, 1/4 tsp vanilla, 1 tsp maple extract, and enough hot water to make it a pourable, dippable consistency.
Preheat oil in a heavy-bottomed pan to 350 degrees. After 30 minutes of rise time, fry the donuts in batches, about 1-2 minutes per side, and remove to a paper towel-lined sheet to cool.
While still warm, dip in icing and place on sheet to dry. Double dip after completely cooled for a thicker coat of icing.
Recommended Products
As an Amazon Associate and member of other affiliate programs, I earn from qualifying purchases.
Nutrition Information:
Yield:
24
Serving Size:
1
Amount Per Serving:
Calories:

238
Total Fat:

4g
Saturated Fat:

2g
Trans Fat:

0g
Unsaturated Fat:

1g
Cholesterol:

37mg
Sodium:

84mg
Carbohydrates:

47g
Fiber:

1g
Sugar:

26g
Protein:

5g
Nutrition data provided here is only an estimate. If you are tracking these things for medical purposes please consult an outside, trusted source. Thanks!