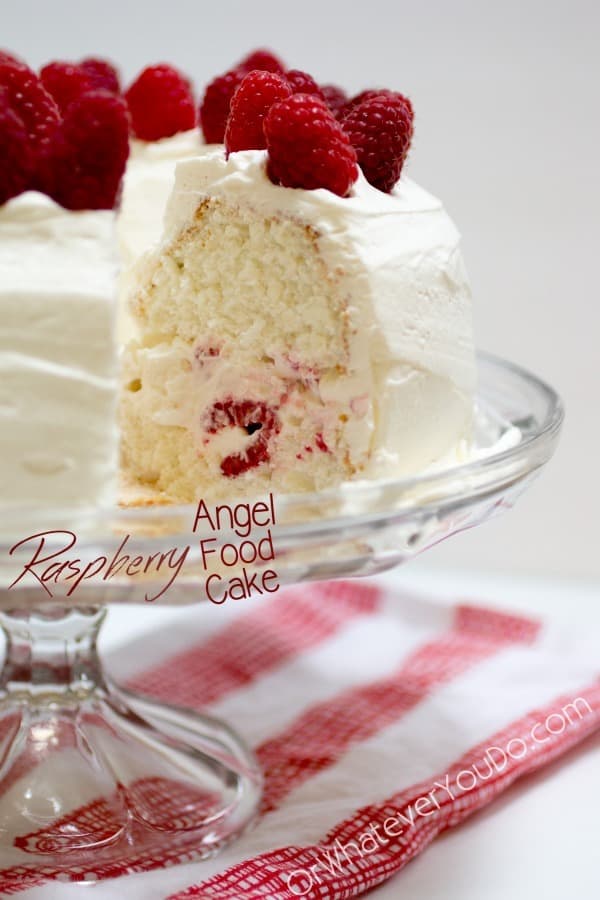 Angel food cake quickly is rising to the top of my dessert love list. I had only ever had the grocery store varieties before a month or two ago when I was out of ideas, out of ingredients, and out of options but NEEDED to whip a dessert up for 20. Yikes! Not a great spot to be in. I happened to have ingredients for an angel food cake, and it turned out amazing. That time I turned it into an awesome berry trifle with berry custard and sweet whipped cream. Yum. That'll be coming up soon on the blog, but this time I'm going to share with you something I liked even more than that. Raspberry Angel Food Cake. Yum.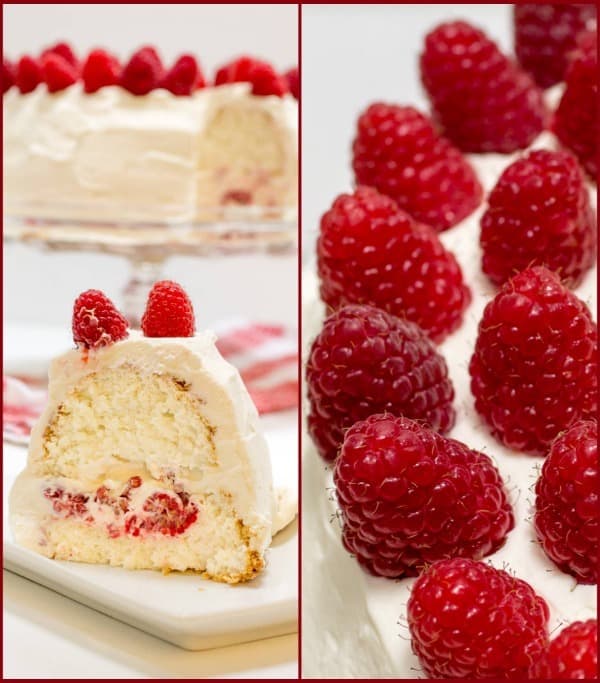 I made this for dessert on Sunday for our big family dinner. My family is so large, that even just the bare minimum invitees leave us 17 people strong. Yay for big families! This cake was the perfect size for us, and it was a hit all the way around the table.
The soft, fluffy, sweet angel food cake (which is NOTHING like the tasteless spongy grocery store version, by the way) is filled with a mixture of stabilized sweet whipped cream, mini marshmallows, and plump juicy raspberries. The whole cake is covered in a thick layer of whipped cream, and then topped with as many raspberries as you can cram on. It is like summer on a plate, and I hope the family really did like it and wasn't just being nice, because this particular cake (maybe with a different fruit stealing the show) is going to be making a few more appearances before the leaves start to change and the rains come back again.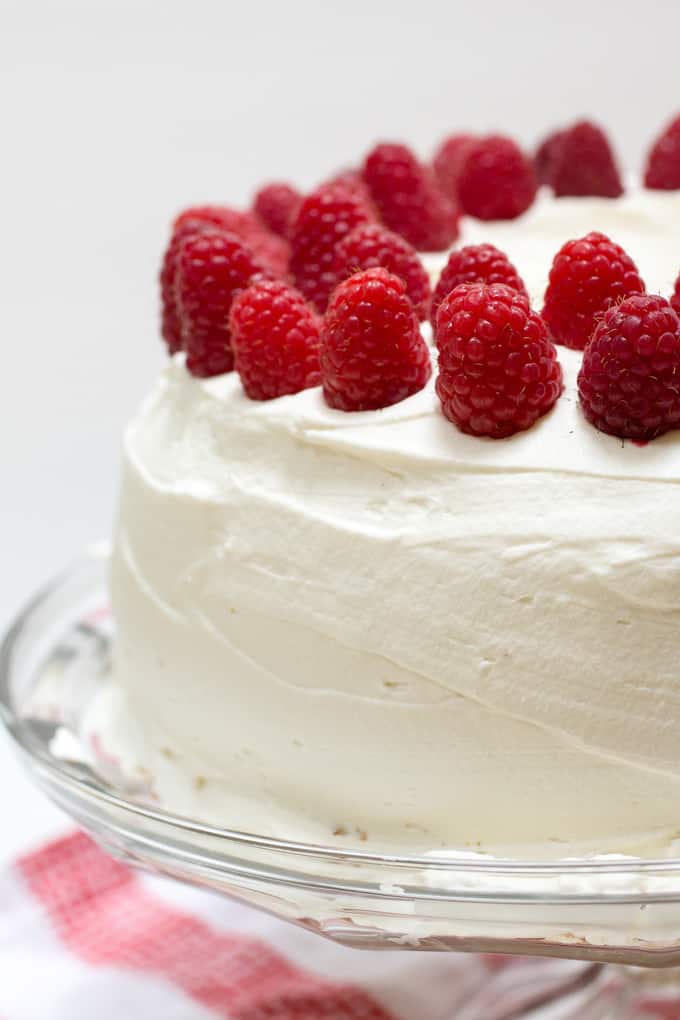 A few important tips on homemade angel food cake before we get started:
Make SURE that there is NO residual fat, grease, or oil of any kind on your mixing bowl, beaters, or anything that touches the batter. The batter won't rise, and you will have something decidedly NOT light and airy on your hands.
The best pan to use for this is a non non-stick tube pan. I don't have one, so I use my non-stick bundt pan going against all common advice. It has worked each time, perfectly. My non-stick bundt is not brand new though, so some of the non-stickiness is a bit…lacking. I can not attest to how this will work if your non-stick coating is new and super effective. Use at your own risk. The whipped egg whites need to stick to the pan in order to rise, so definitely stay away from the baking spray too!
This Nordic Ware Natural Aluminum Commercial 2-Piece Angel Food Pan (affiliate link!) is the one I'll be getting in the very near future.
If you want to save some money and make your own superfine sugar, just blend up some regular granulated sugar in your blended. Poof! Superfine sugar!
Huge thanks to
Sweet Sugar Bean
for her beautiful work, photos, and for being the inspiration for this post.
Follow me on Facebook, Twitter, Pinterest, Google+, Foodie, and Instagram!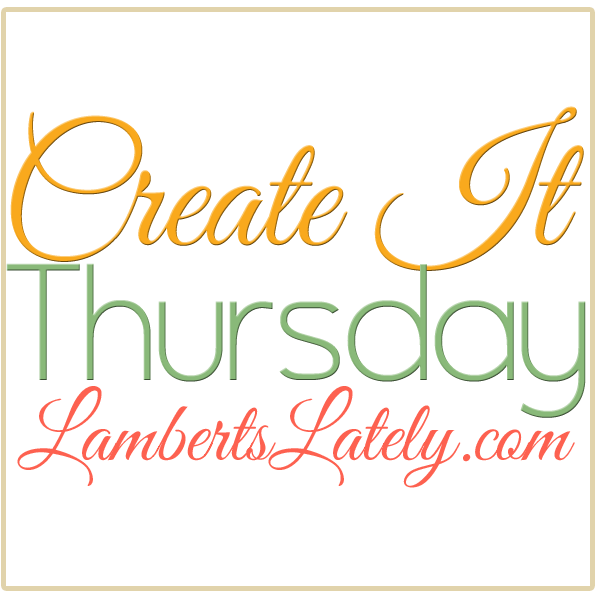 Make sure and sign up to win my latest giveaways!