This is the recipe roundup you've been waiting for your whole life. Or maybe this whole month. Who really knows, anyway.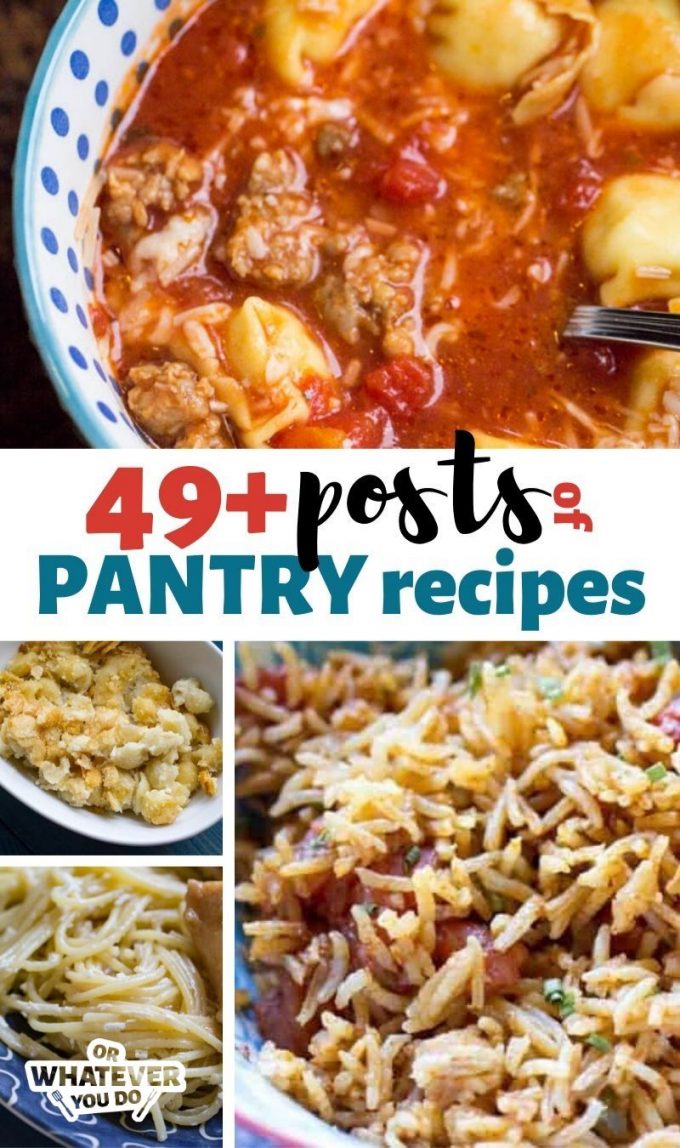 Pantry Meals to last a lifetime
This is a roundup of roundups; whose main themes are pantry item recipes as well as canned food, and recipes featuring shelf-stable ingredients.
You will never run out of great new ideas for using up the ingredients you already have in your pantry. We have links to forty-nine roundups, from some of the very best food bloggers there are.
Pantry Meal Roundup of Roundups
All of these posts below are lists of recipes and resources for you to use up that full pantry and make use of all of those awesome self-stable ingredients you've been stocking up on!