No-bake M&M Cheesecake is a simple dessert that your whole family will love!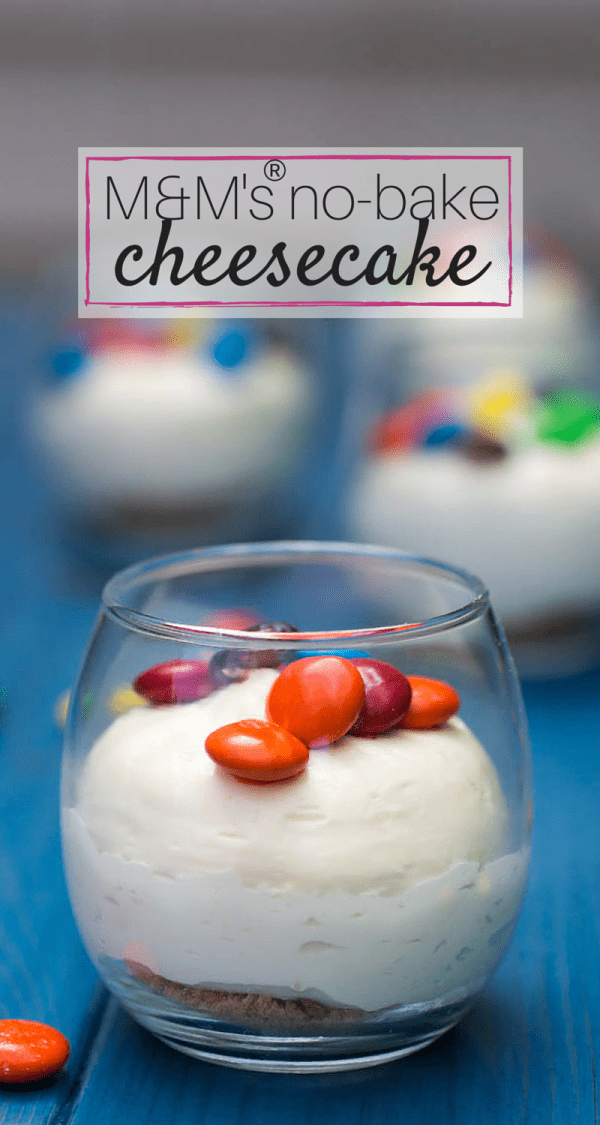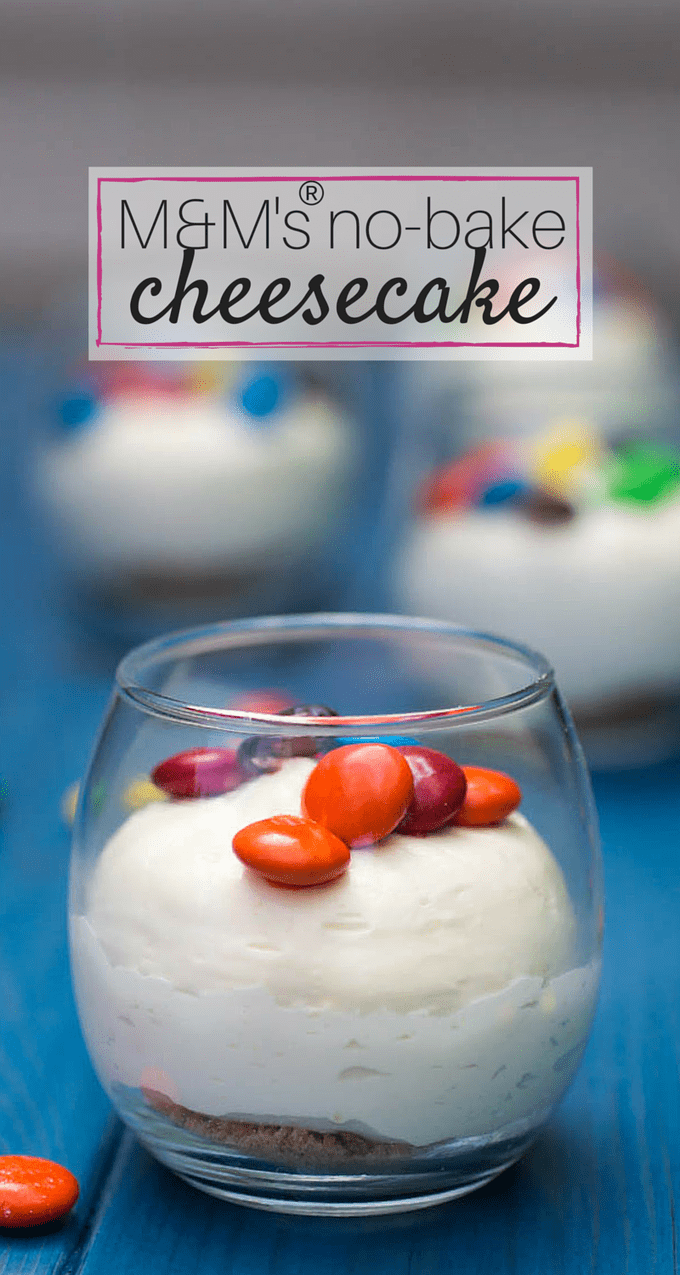 I LOVE a good dessert, and a good dessert incorporating one of my all-time favorite candies? That makes my whole day.
We're having a birthday party today, and there are going to be 20-some people at my house this afternoon. And what makes a party better than candy?
NOT MUCH!! That's what.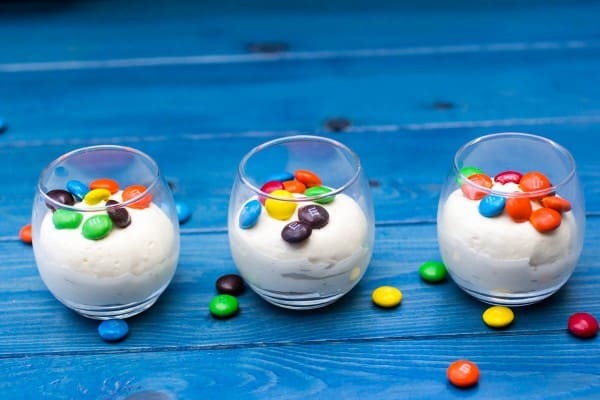 This No-Bake Cheesecake is EASY, super-fast to throw together, and makes an AWESOME party treat!
It doesn't require the long set-up that most no-bakes require, so you can get it on the table in no-time.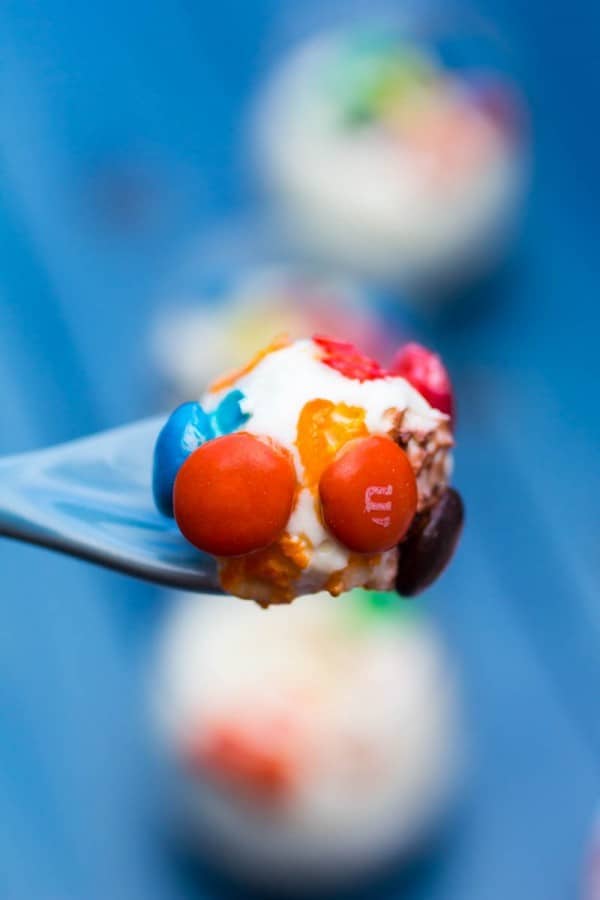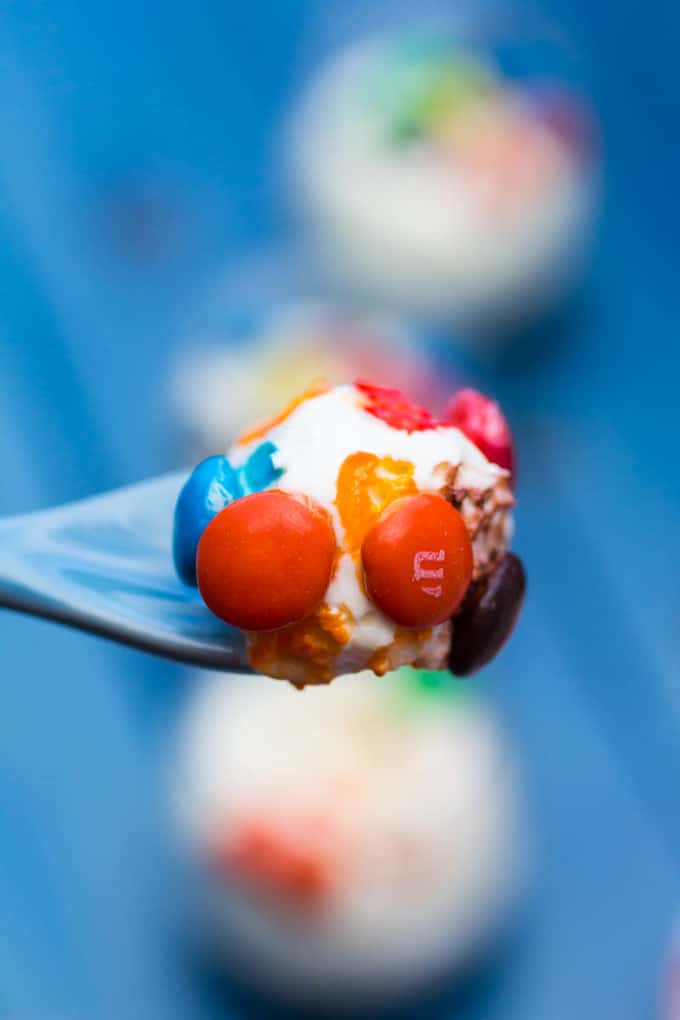 Pipe in some cheesecake mix, and top with M&M's. You can chill these if you'd like, but you totally don't have to. They will be awesome as-is.