Simple and Easy Side Dishes from our table to yours! You'll find the perfect accompaniment for any main dish when you scroll these all of these amazing recipes.

Easy Side Dish Recipes
Whether you are looking for a simple pasta, coleslaw, or rice, or something more complex like a fully made-from-scratch pierogi, we've got you covered here with the best side dish recipes on the internets.
When it comes to delicious side dishes, leave the boxed or pre-packaged versions at the store and make your own! They'll be better tasting and better for you too.
20+ Easy Side Dish Recipes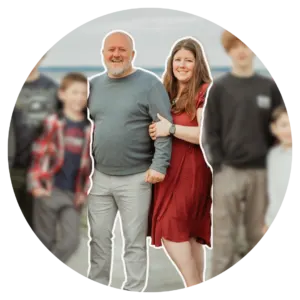 Nicole Johnson, a self-taught expert in grilling and outdoor cooking, launched Or Whatever You Do in 2010. Her blog, renowned for its comprehensive and creative outdoor cooking recipes, has garnered a vast audience of millions. Nicole's hands-on experience and passion for grilling shine through her work. Her husband, Jeremiah Johnson, also plays a pivotal role in recipe development, adding his culinary flair to the mix. Together, they form a dynamic duo, offering a rich and varied outdoor cooking experience to their followers.