How to never run out of the essentials, ever, using Amazon's Subscribe & Save.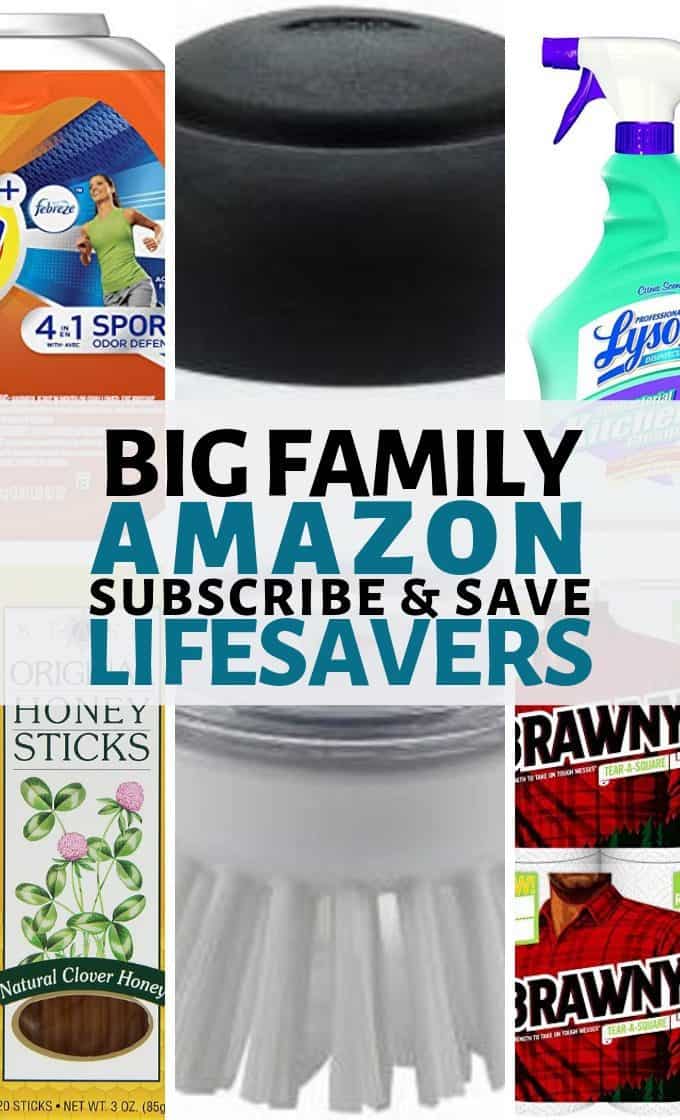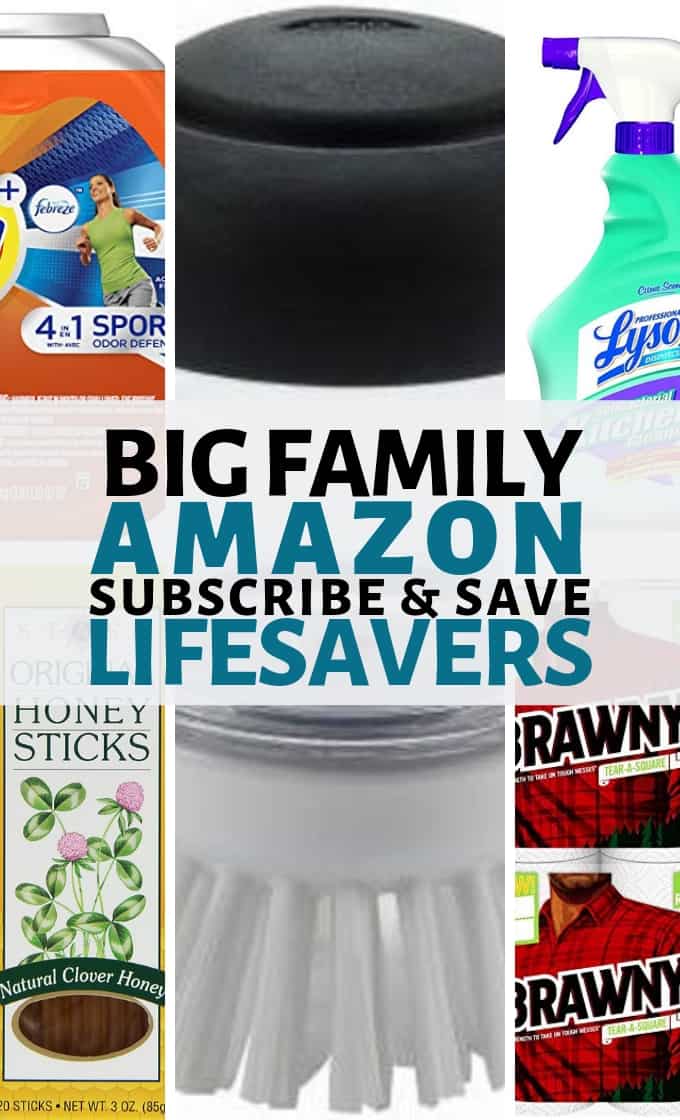 Using Amazon Subscribe & Save to keep your house stocked with essentials
Do you have a big family? I don't know how I'd do it if there weren't Amazon Prime + Subscribe & Save. Also, while I might pay a littttle bit more from Amazon, I come out WAY ahead because you know where I don't go nearly as much anymore?
TARGET.
Target used to be the $200 store for me. Lately, it is just the "Fill your cart and pray" store. Sometimes it is under $200 and sometimes I need a paper bag to breath into because HOLY HANNAH I cannot believe $600 of stuff can fit inside one Target cart.
Not a member of Prime yet? Sign up today!
Utilizing subscriptions and deliveries helps keep my budget on track, and then I can save my big spends for the bulk food at Costco that we buy in double (cause single bulk isn't enough with all the kids in this house).
Pin For Later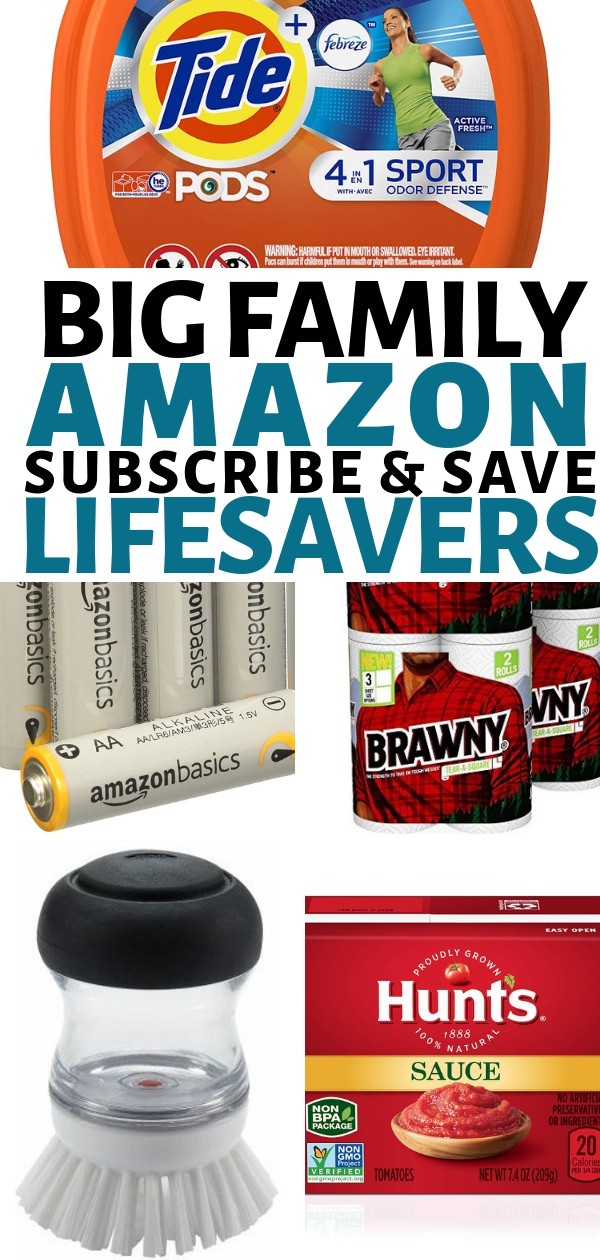 Big Family Essential Subscribe & Save Items
Check out all of the items that I can't live without in our house. Set them and forget them and save ALL of the money by staying out of the big box stores and keeping unnecessary items out of your cart.