Do you need a dinner that you can make in 20 minutes? I do. I got this Blackened Shrimp Pasta done in 20 minutes from start to finish, and I am so excited about how this dish turned out!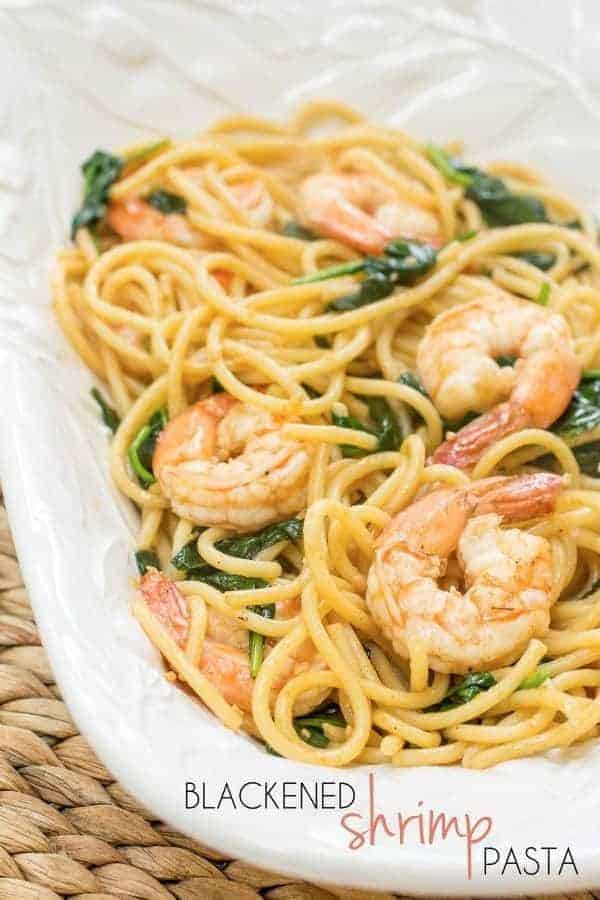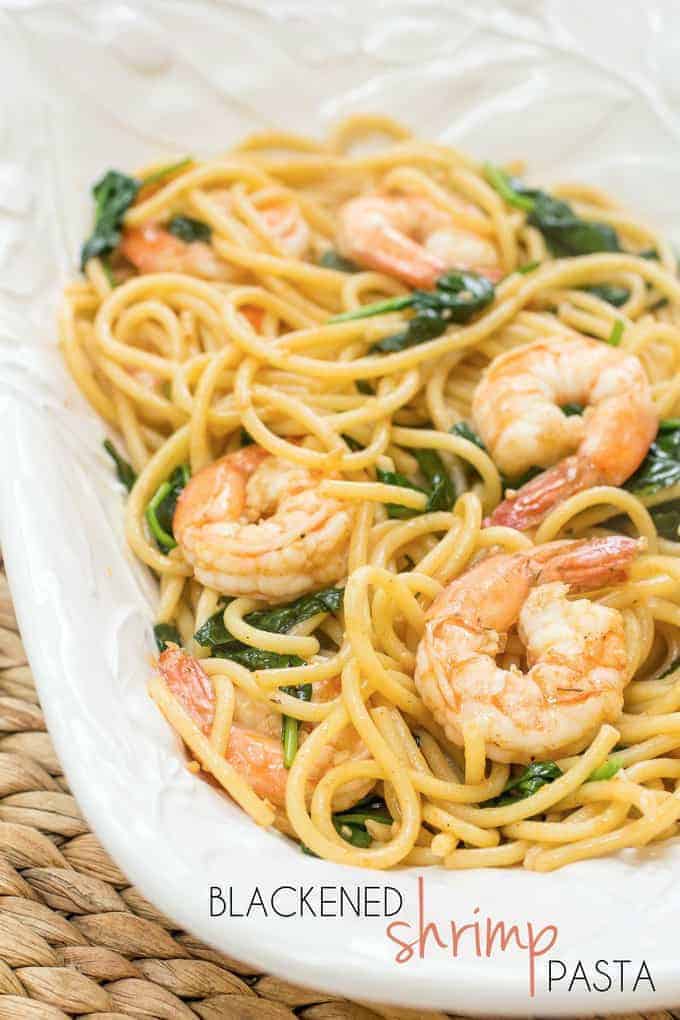 Blackened Shrimp Pasta
This blackened shrimp pasta recipe is full of flavor without being full of fat and cream.
Not that I don't LOVE cream. Heavy whipping cream and I are like BFF's, as the scale is clearly screaming at me – but once in a while its nice to have a little lighter dish to toss into the middle of the week in between my cheese filled, potato, and heavy cream-filled typical menu plans.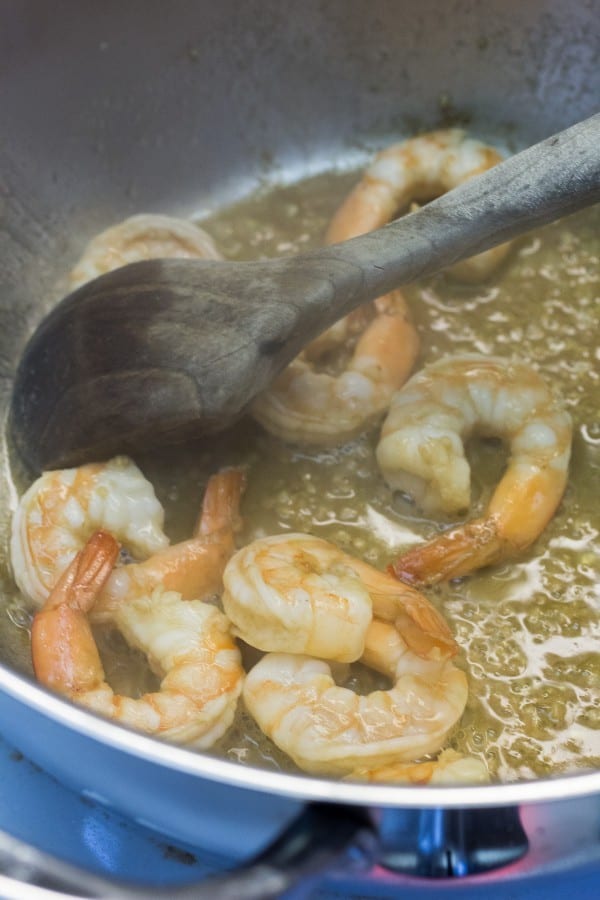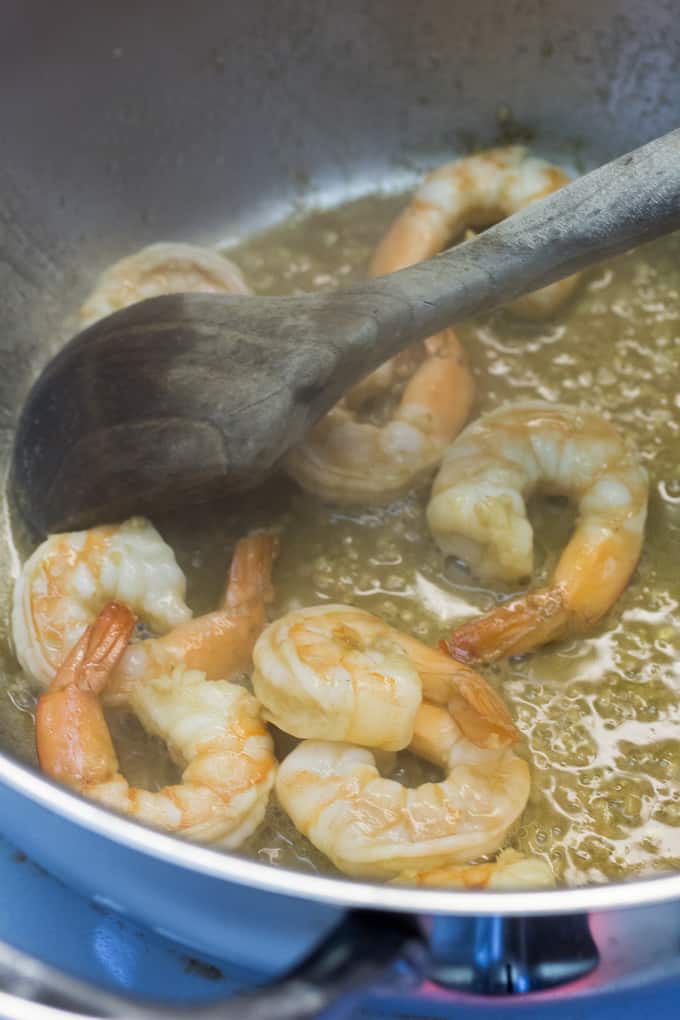 Its also a huge bonus that it can be made SOOOOO fast. Time is at a serious premium these days, and with my current work schedule I've been struggling to keep up with dinners and meal planning the past couple of months.
Usually dinner on Monday, Tuesday, and Wednesday consists of whatever I can just throw in the oven and heat up. As much as my family loves chicken tenders and reheated spaghetti – three nights a week gets a bit old, and my pocket can't handle 1 or 2x's a week of takeout.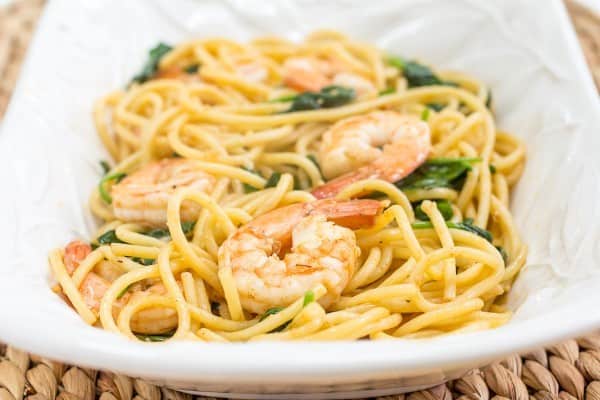 You could toss in a few extra blue cheese crumbles if you are a big blue cheese fan, but the flavor of Spiceologist's Black and Blue seasoning blend does such a wonderful job all on its own.
These seasonings are phenomenal. No MSG. No anti-caking anything. Gluten-free. "No Funky Stuff" is their motto. They are based in Spokane, WA and will be available soon near you!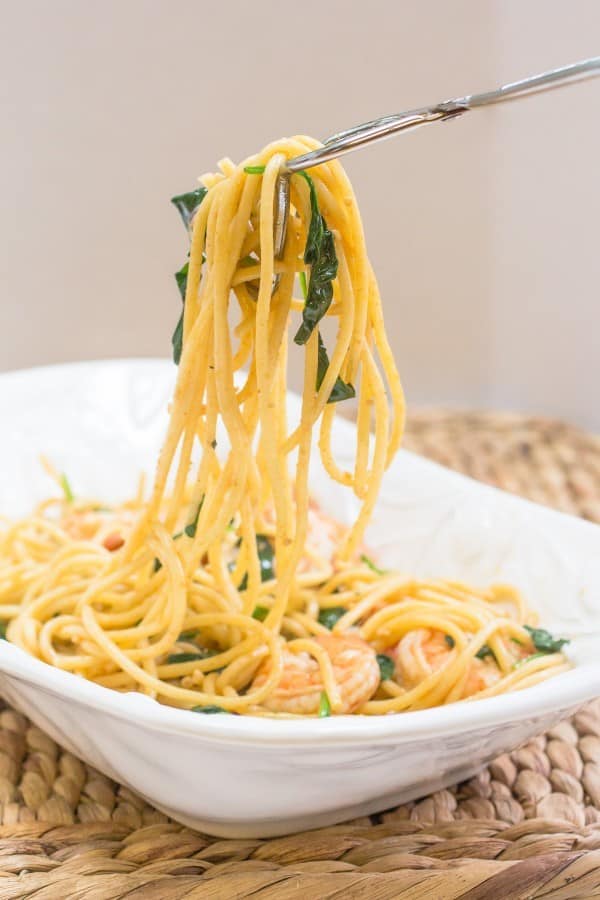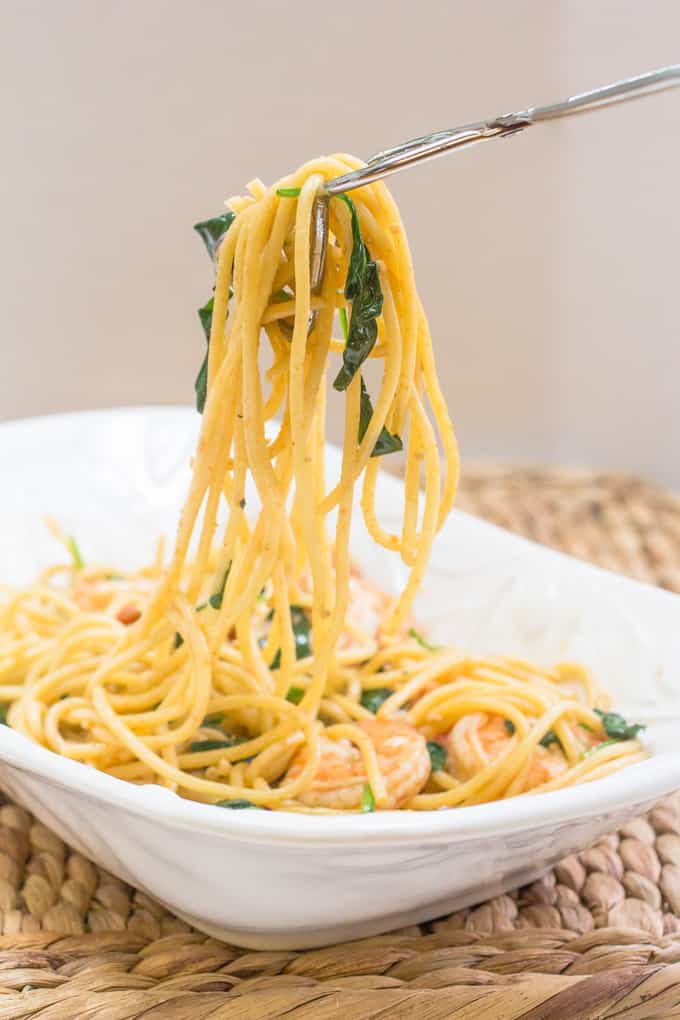 You could easily substitute chicken for this if your family can't have shellfish, or another kind of fish like salmon. Add in some more vegetables if you want, and customize it just to your liking.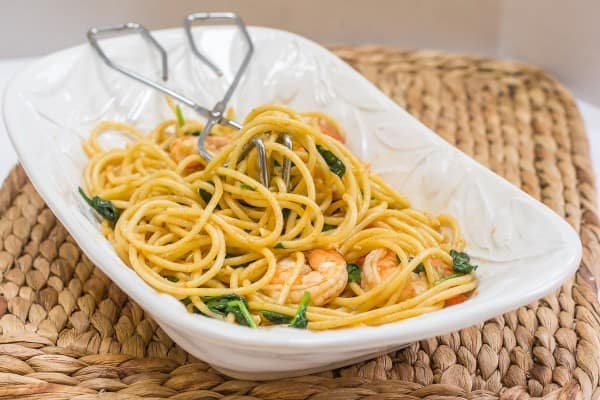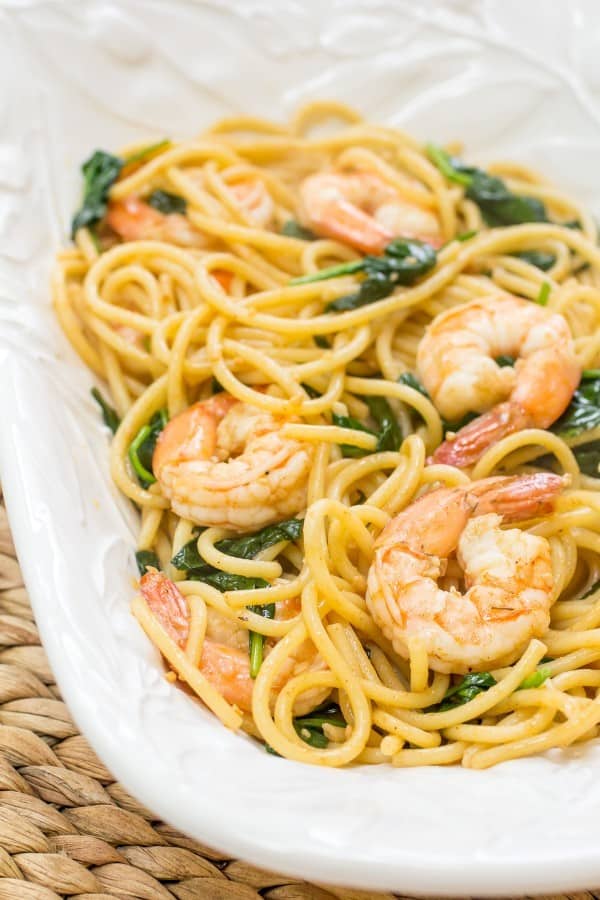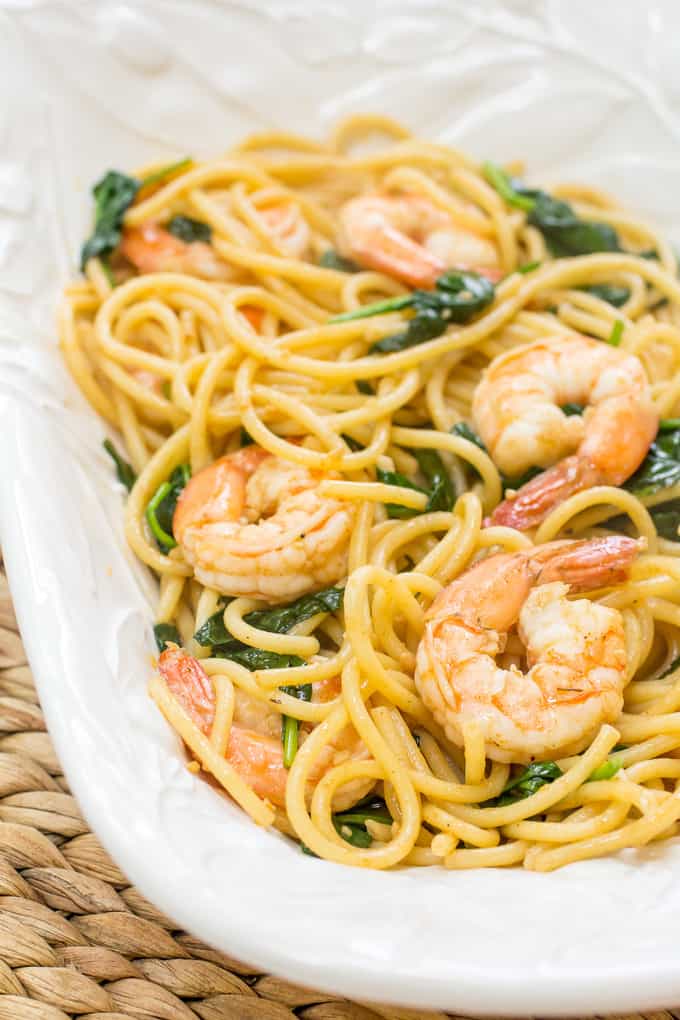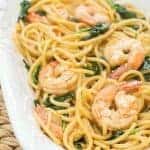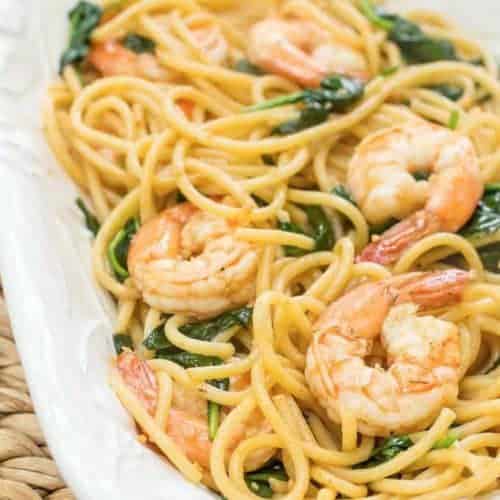 Blackened Shrimp Pasta
Ingredients
3

tablespoons

butter

1

teaspoon

garlic

chopped

1/2

cup

white wine

6-8

jumbo

shrimp

1-2

cups

baby spinach

8

ounces

pasta

cooked al dente, I used Bucatini

1

teaspoon

black and blue seasoning

by Spiceologist
Instructions
Melt butter in a large saute pan over medium low heat. Allow butter to brown, and the add garlic and cook for 30 seconds. Add wine and shrimp, and cook until shrimp is pink.

Toss in the baby spinach and cook lightly until wilted.

Toss pasta in with shrimp and sauce, and sprinkle with black and blue seasoning and mix to combine.
If you like this recipe, you'll love these!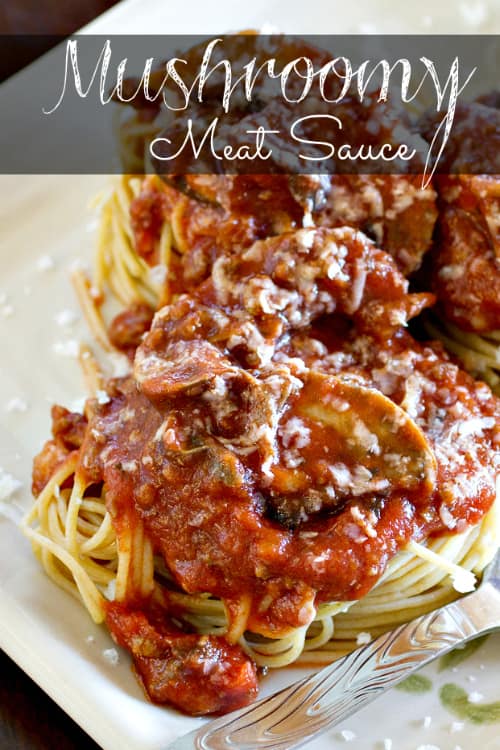 Creamy Spinach Skillet Tortellini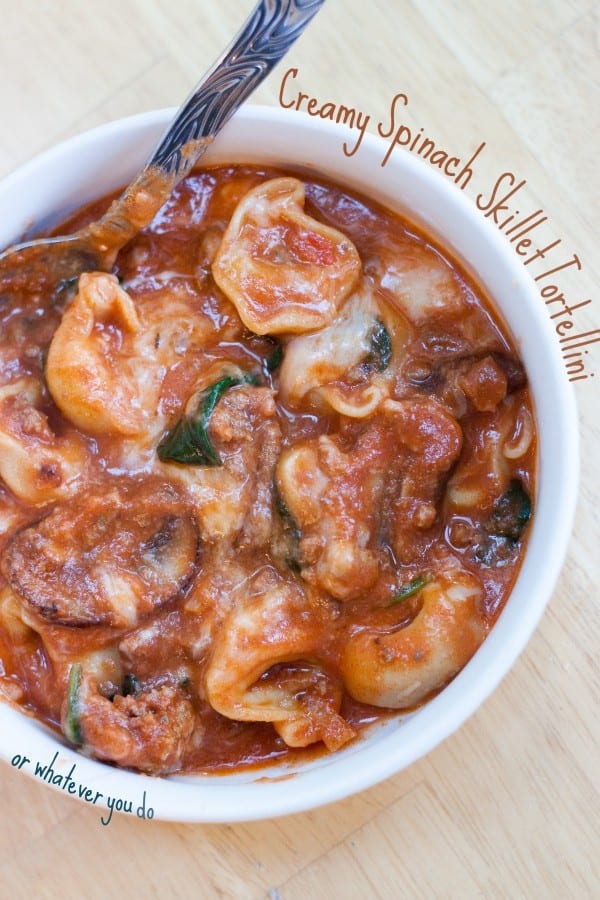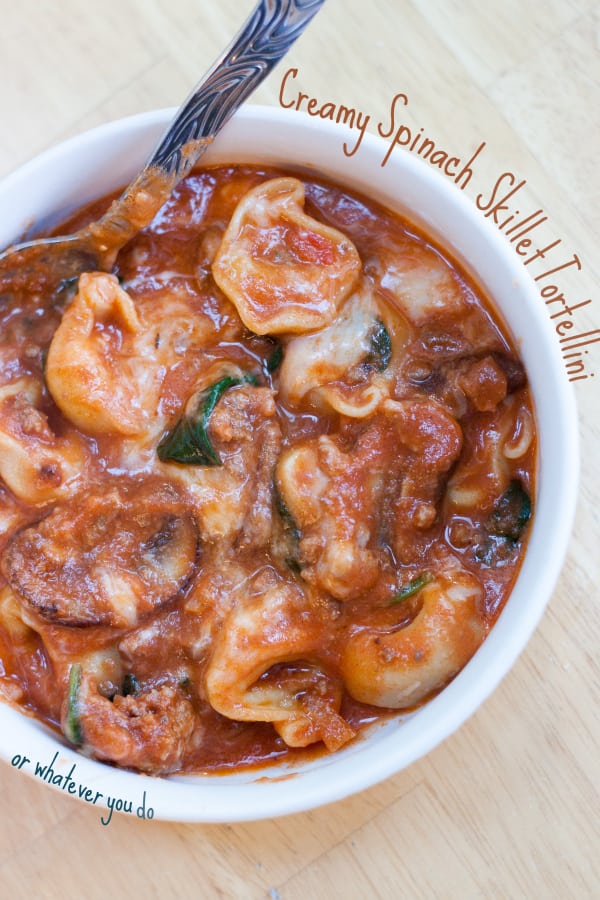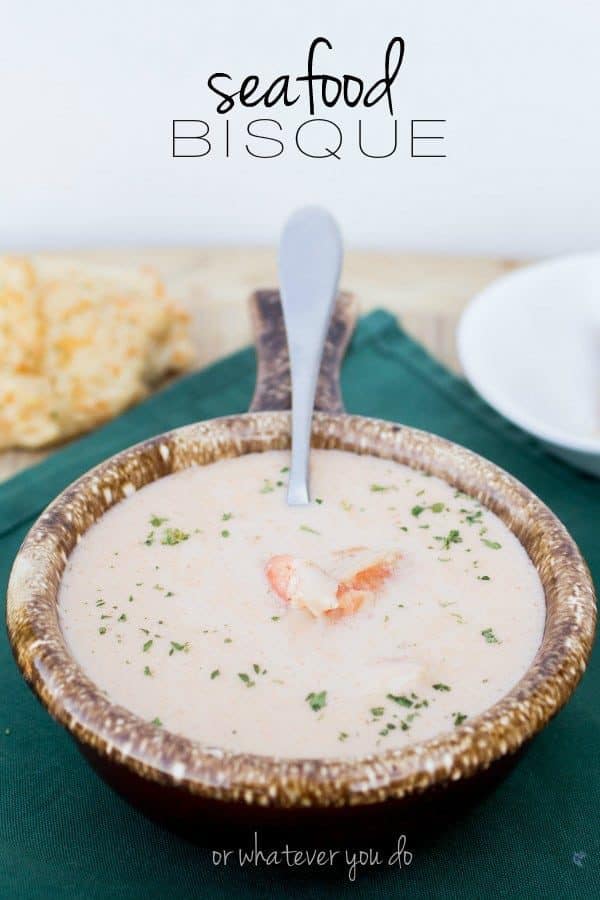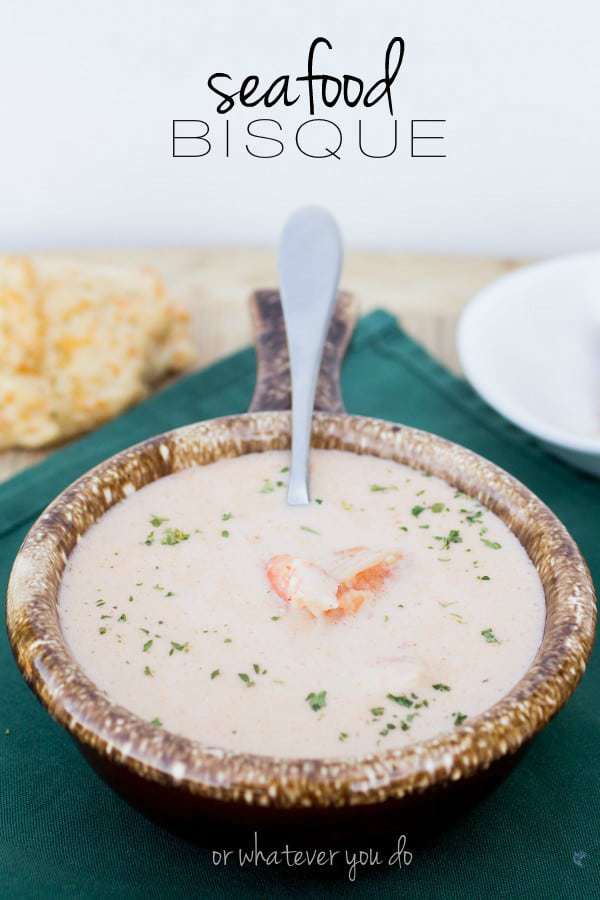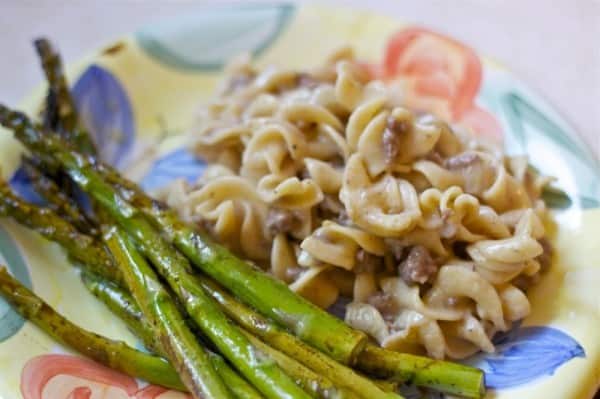 Never Miss A Recipe!
Subscribe to get occasional emails and snark direct from ME!