Nothing says summer more than a refreshing homemade popsicle, and that's why I created these blackberry limeade popsicles for the summer. They are the perfect treat to instantly cool you down after working or playing outdoors.
Blackberry Limeade Popsicle
These sweet treats are made with fresh blackberry puree and a mix of lime to give you that perfect mix of sweet and tangy. The blend of blackberry with lime is always such a bright combination. Whether you are making a limeade drink, a blackberry margarita that has a hint of sour, or of course these blackberry popsicles. Nothing beats this duo of flavors.
The weather has been hot here, and the grass and flowers are looking a little beat down from the hot summer sun. It might be on the milder-side here in the Pacific Northwest in comparison to some other parts of the country (Charleston, I'm looking at YOU!), but for this weather wimp anytime it gets over 75 I'm like UGH. TOO HOT BRING ON THE A/C.
Your kids will love joining in to help you make these popsicles. Whip up the mix and then pour into your molds and wait for them to freeze. Blackberries are in the prime season right now, so we picked a ton and we have been enjoying their vibrant flavors and that deep purple color all summer and fall.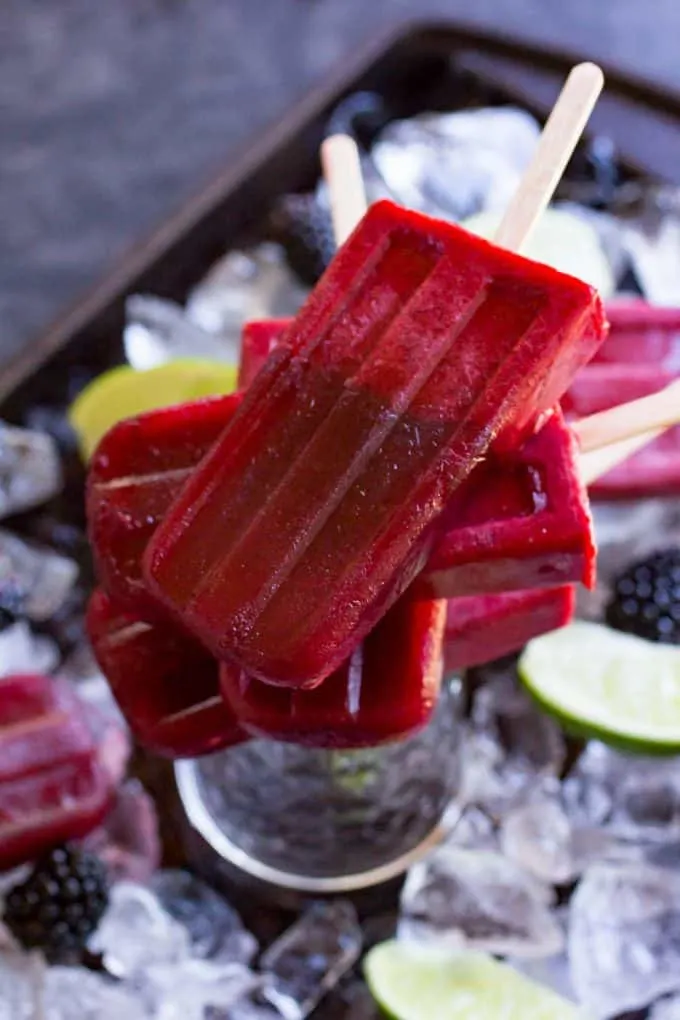 Making Homemade Popsicles With Fresh Fruit
I am a huge fan of using fresh ripe fruit for my popsicles. Just puree the fruit so that it can become the perfect consistency for your popsicle. If your fruit has seeds like blackberries, raspberries, and strawberries, you can always use a fine mesh strainer to press your fruit and minimize the number of seeds in your popsicles.
I prefer to keep things as whole as possible, and the seeds have never bothered me all that much.
For fruits that don't have much liquid, you can always add liquid to create the right consistency. You can use straight water or amp up the flavor with lime or lemon juice or even orange juice. You can use all types of fruit and combinations to create rewarding and satisfying popsicles. Our family loves the blackberry limeade popsicles; they have been a huge hit this summer.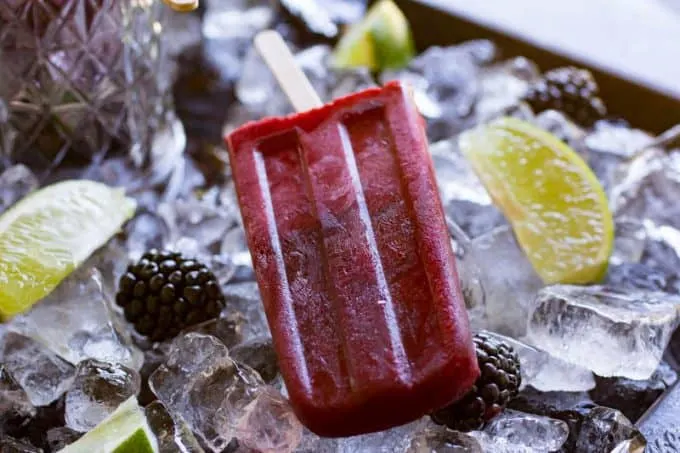 Homemade Popsicles Without Added Sugar
The goal is to pick ripe fruit at its prime. Ripe fruit will be nice and sweet and won't need any added sugar for sweetness. If you feel it needs something to sweeten it up, you can always add in raw honey or pure maple syrup to get that boost of sweetness. These options are less refined, and you might find them to be a good fit.
One thing you need to remember is always to taste the mixture to see the flavor before pouring into the popsicle molds. The popsicles will not taste as sweet frozen. So if the mix seems a little under-sweet you might want to add a little sweetener to it. If it is pretty sweet, remember it will tame down in sweetness once it freezes completely.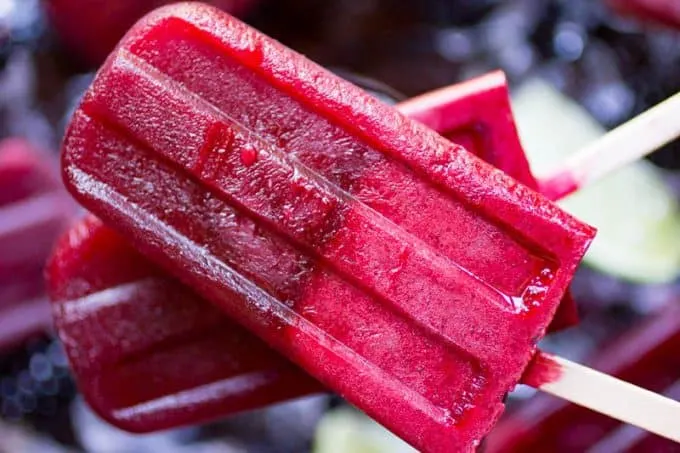 How To Get Popsicles Out Of Molds
There are many different ways to get your popsicles out of the molds in one piece. One way that I find success with is to fill a bowl with warm water (not hot) and then dip your mold into the water for just a second or two. Then pull it out of water and test to see if the popsicles are loosened up. If not, re-dip. Do it in short dips, so the popsicles don't get too melty.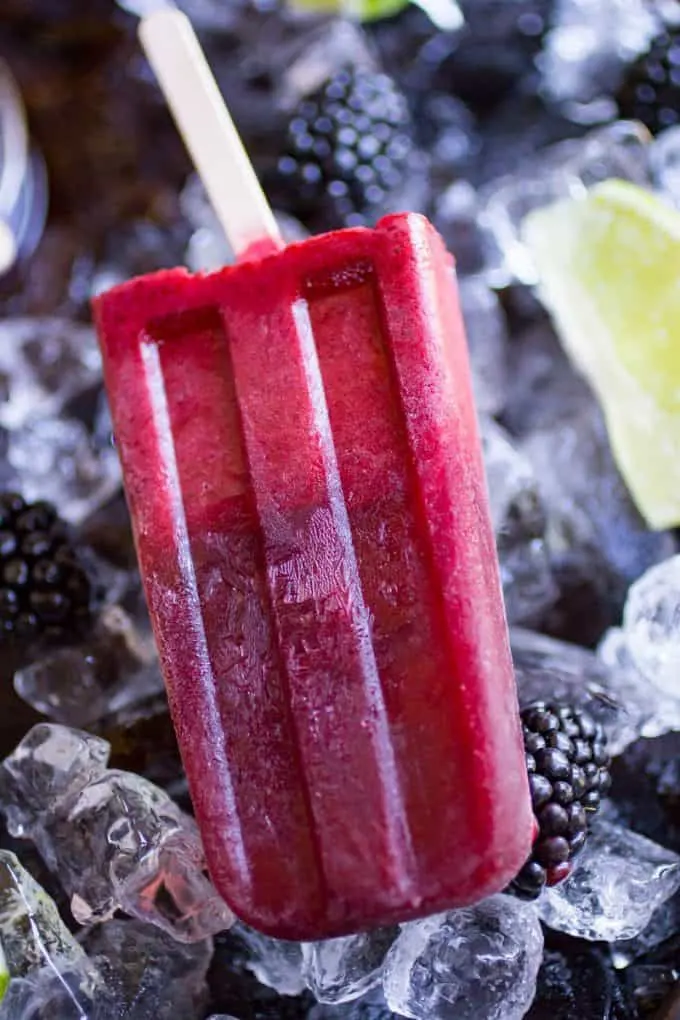 Freezer time
Most often overnight freezing is best. But, if you can't wait that long you want at least 4-6 hours so that all the liquids can begin to get nice and solid. If you pull the popsicles out of the molds too soon, they can fall apart, and you won't be able to get all the popsicle out. So be patient!
One other tip I have found success in is if you have little ones who take their time eating their popsicles – get some cupcake liners. Push your popsicle through the center of the cupcake liner, so if the inevitable melted popsicle starts dripping the liner will catch almost all the drip mess.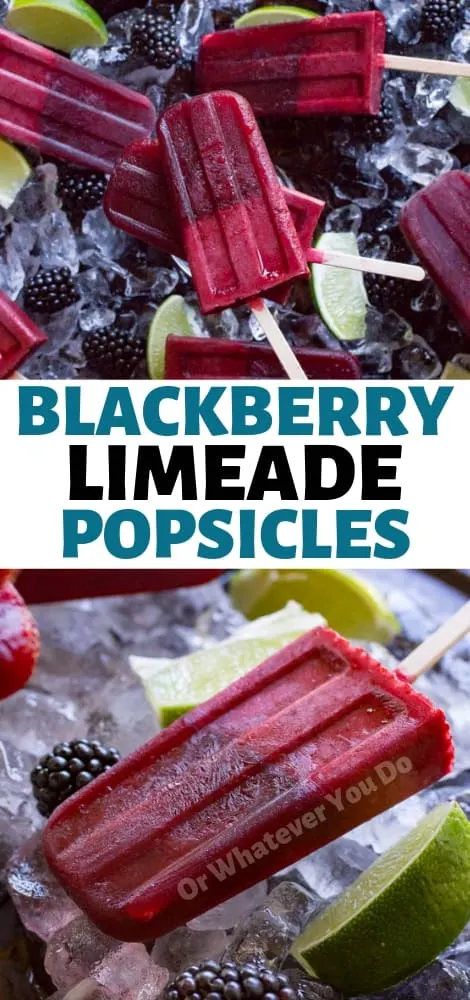 Yield: 8 popsicles
Blackberry Limeade Popsicle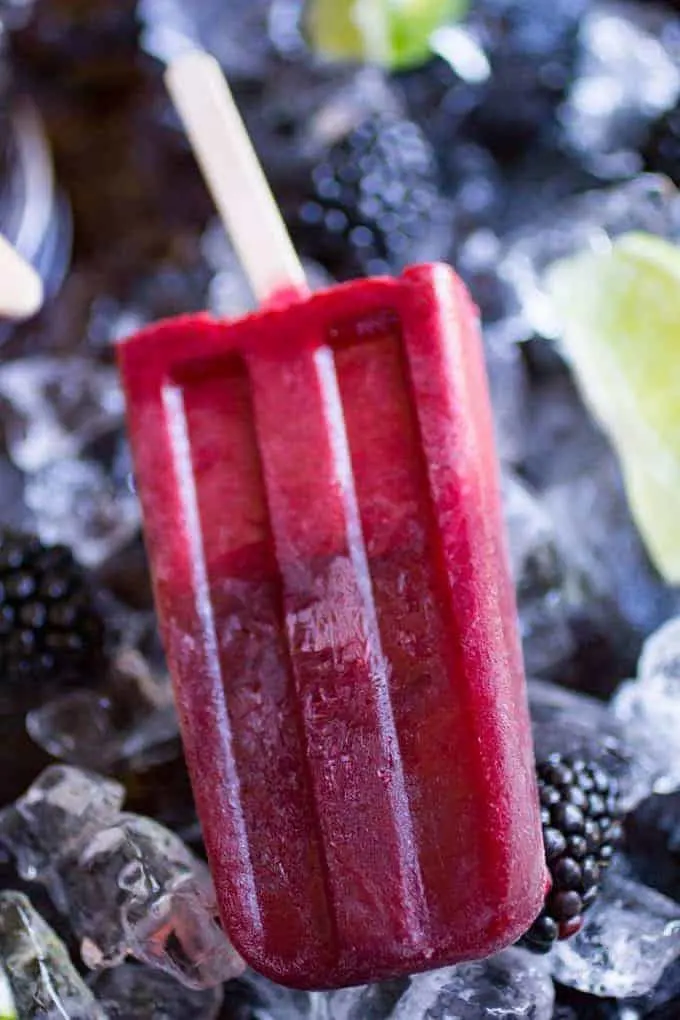 Sweet and delicious popsicle made with limeade and fresh blackberry puree!
Ingredients
1/4 cup sugar
1 cup hot water
1/4 cup lime juice
1 cup blackberry puree
Instructions
Stir together the sugar and hot water until the sugar is dissolved. Add in the lime juice and blackberry puree, pour into popsicle molds, freeze and enjoy!
Nutrition Information:
Amount Per Serving:
Calories:

2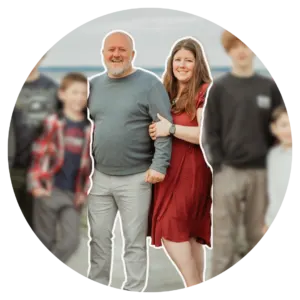 Nicole Johnson, a self-taught expert in grilling and outdoor cooking, launched Or Whatever You Do in 2010. Her blog, renowned for its comprehensive and creative outdoor cooking recipes, has garnered a vast audience of millions. Nicole's hands-on experience and passion for grilling shine through her work. Her husband, Jeremiah Johnson, also plays a pivotal role in recipe development, adding his culinary flair to the mix. Together, they form a dynamic duo, offering a rich and varied outdoor cooking experience to their followers.