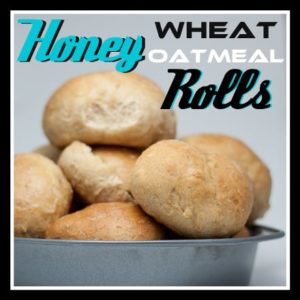 These rolls make great sandwich rolls, or are a great pairing with anything you need some hearty fresh bread with. I like them cut in half and smeared with butter, my kids love them with jam.
 If you don't have a mixer, you can still make these rolls. Don't be afraid! My rule of thumb when hand-kneading dough is to knead, knead, and then when you think you're done, knead some more. It's VERY hard to over-knead when doing it by hand.
I love these rolls. They were perfect. Soft, chewy, sweet, with great texture. A little butter, a shake of salt, and I could make a meal out of these.
 Start by placing the water, yeast, oil, egg, honey, & salt into your mixer.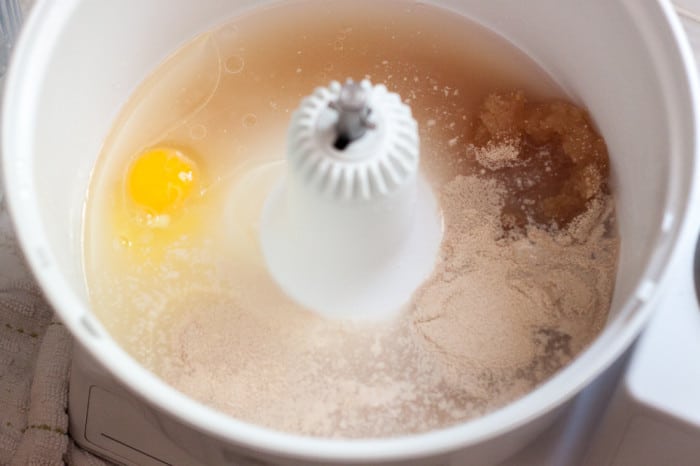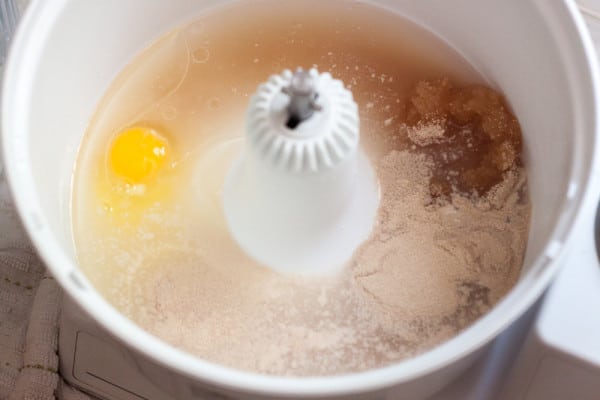 Mix for a little bit until the egg is lightly beaten. Add in the oatmeal and whole wheat flour, and mix for 2 minutes on medium. Start adding in the white flour and keep adding until a soft, smooth dough forms and cleans the side of your mixer. Mix on medium for 2-3 more minutes.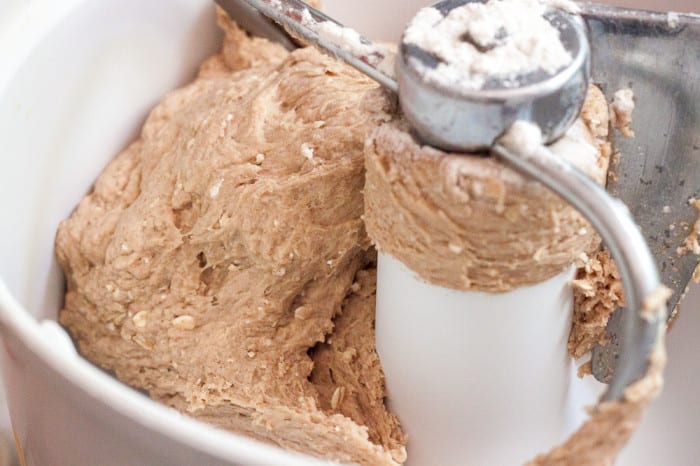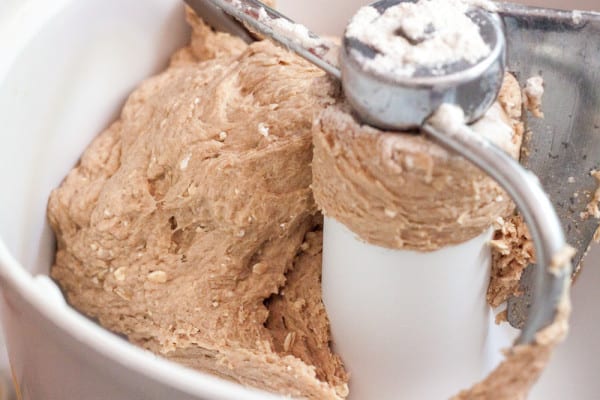 Turn dough out and form into a large ball. Place in a lightly oiled bowl and turn to coat.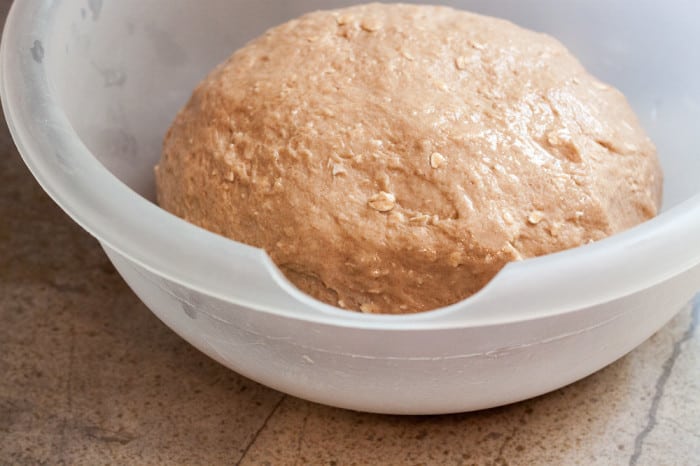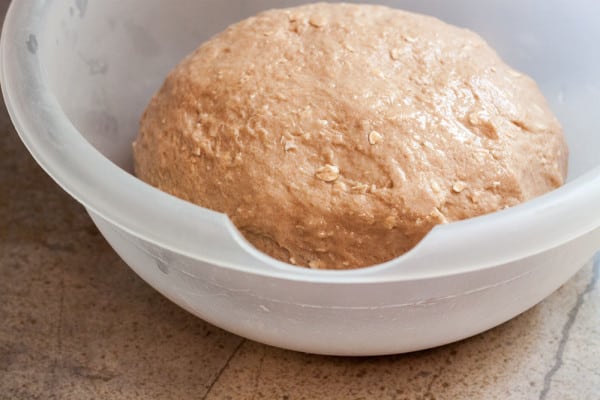 Cover and let rise until doubled, or about an hour. Form into small dough balls and place on a prepped baking sheet.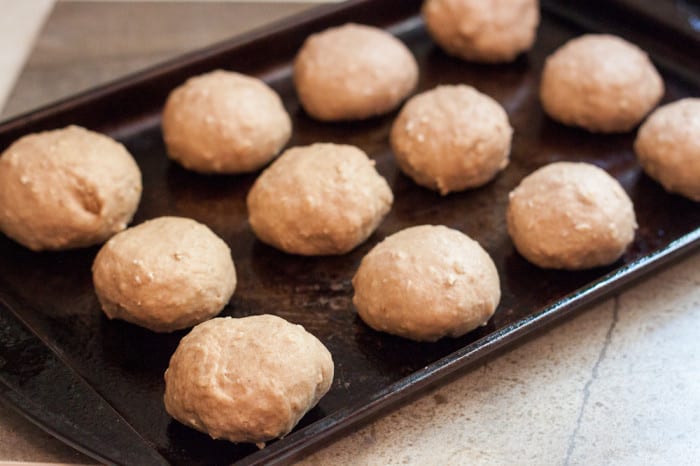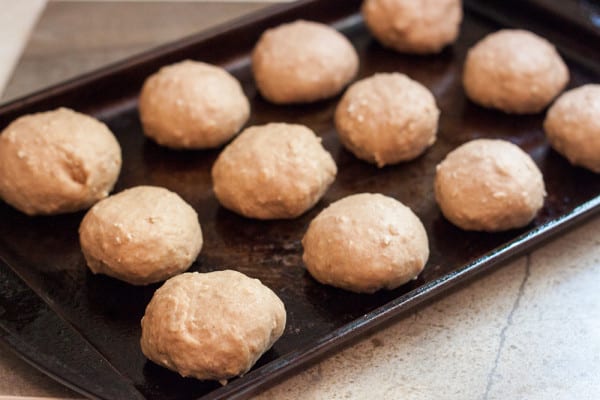 Cover and let rise again until the rolls are doubled, or about 30 minutes.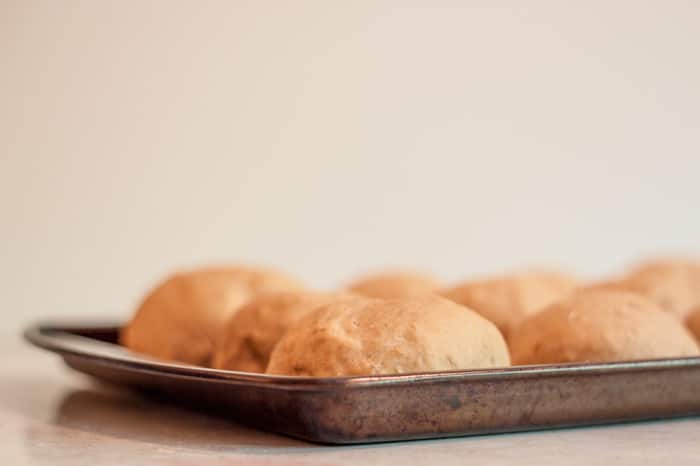 Bake at 350 for 15-20 minutes, or until golden brown. Rub cold butter over the top of the hot rolls right out of the oven if desired.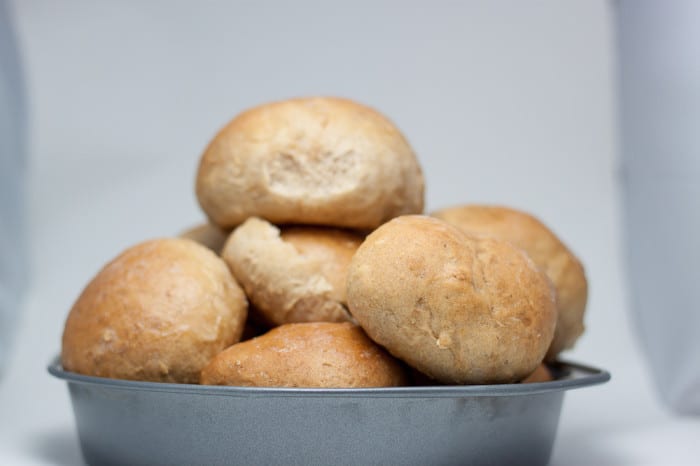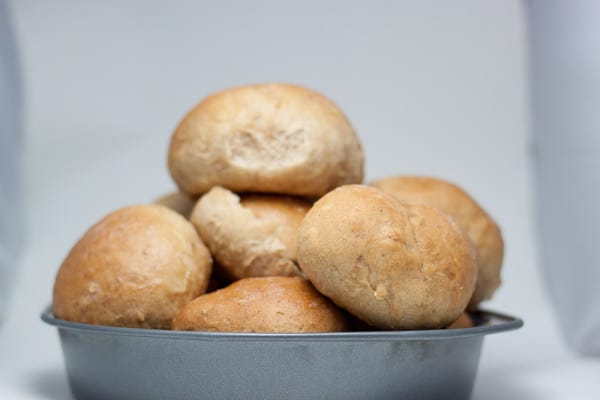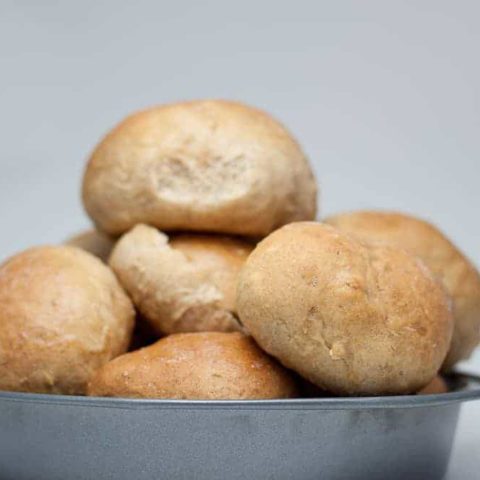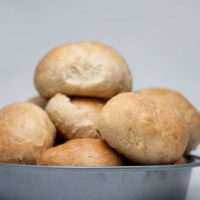 Honey Wheat Oatmeal Rolls
Rise Time:
1 hour
30 minutes
Total Time:
2 hours
10 minutes
These rolls are easy and some of my favorite rolls to serve at a big gathering! The honey and oatmeal lends a really awesome texture to the finished product! They are tender and fluffy, but also sturdy and good for a sandwich.
Ingredients
2 cups warm water
1/2 cup honey
1 1/2 TBSP yeast
1 1/2 tsp salt
1/4 cup canola oil
1 egg, lightly beaten
2 cups whole wheat flour
1 1/2 cups oatmeal
3-4 cups all purpose flour
Instructions
Place water, honey, yeast, salt, oil and egg into your mixer. Mix until egg is lightly beaten.
Add whole wheat flour and oatmeal and mix on medium 2 minutes. Start adding all-purpose flour slowly while mixer is running until the dough is soft but not sticky, and cleans the sides of the mixer. Mix additional 2-3 minutes.
Form dough into a large ball and place in a large bowl lightly coated with oil. Turn the dough to coat and let rise, covered, until doubled; approximately 1 hour.
Form into small balls and set on a prepared pan to rise again, covered, until doubled; approximately 30 minutes.
Bake at 350 for 15-20 minutes, or until lightly golden brown.
Recommended Products
As an Amazon Associate and member of other affiliate programs, I earn from qualifying purchases.