Easy Granola Snack Bars are like a cousin of your favorite rice krispie treats, only healthier! Make these quick and easy snacks that your family is going to love.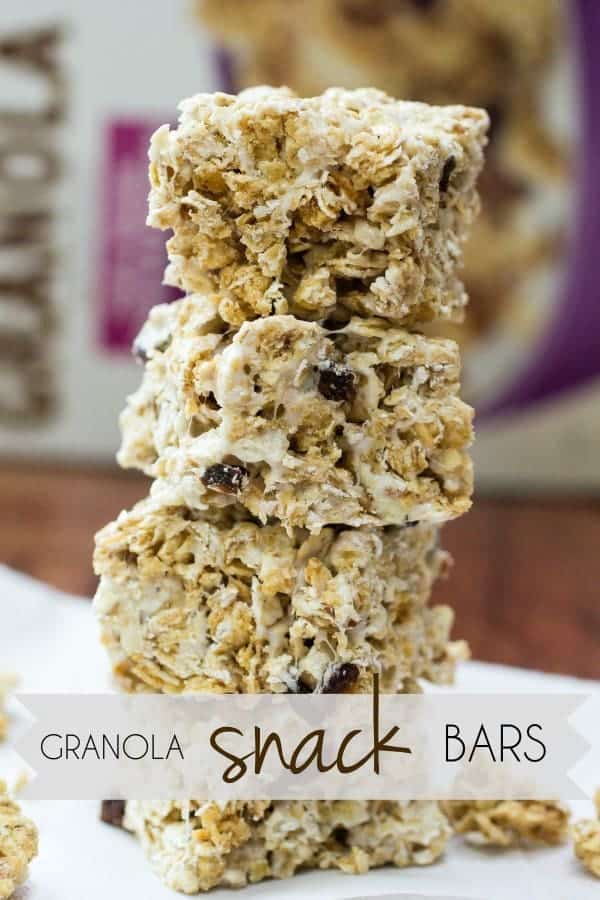 Easy Granola Snack Bars
My kids LOVE cereal, but what they love even more than cereal is snacking.
It doesn't matter what form that snack takes on, if it's a 'snack', they want it. They caught on to my carrot stick "snack" trick fairly quickly, but they are my children and seem to be pretty smart so far. 😉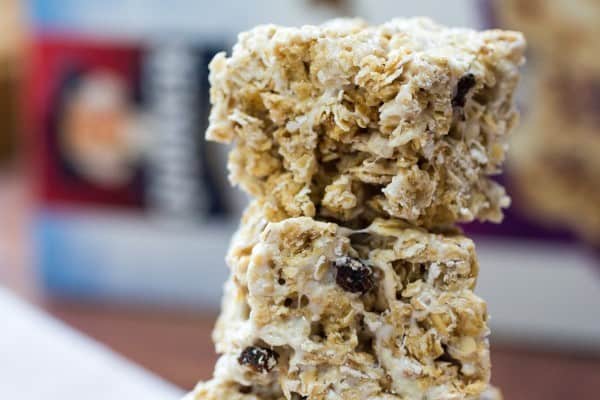 Using pre-made granola saves me the time and hassle of making my own, and this saves me the mess that is inevitably left behind when 4 elementary aged boys get cereal and milk, and it is much easier to take on-the-go when we need to go and run some errands too. These will also be perfect to send in their lunch boxes to school, or for school snacks.
This is a pretty basic bar recipe. Melted marshmallows, butter, and lots of granola mixed in.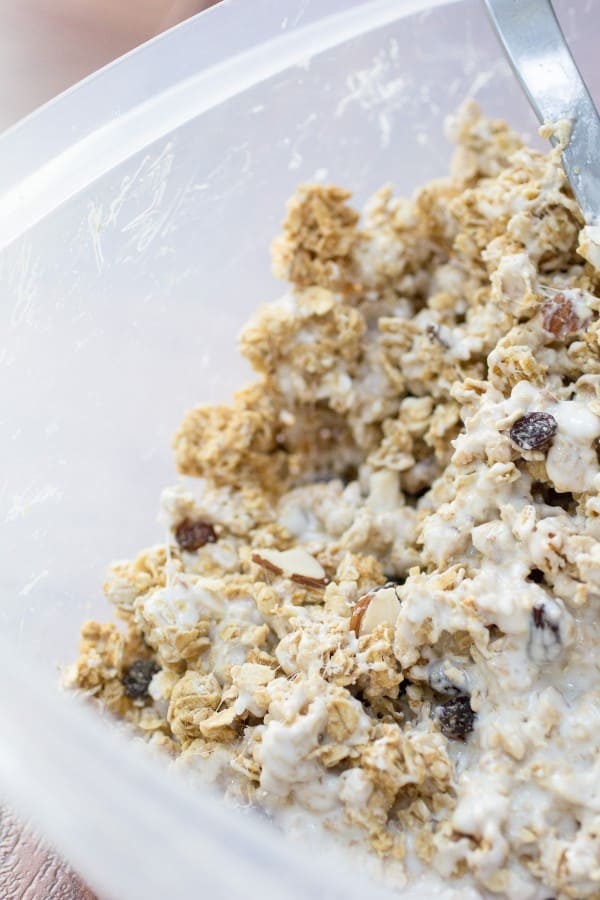 Make sure to compress the bars as much as you can to help hold them together.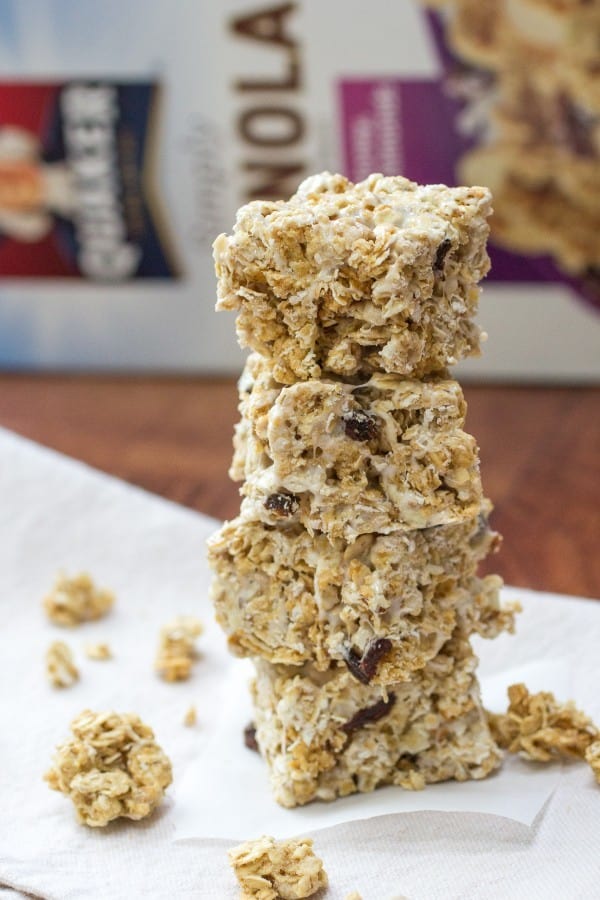 I stuck mine in the freezer for a few minutes also to firm them up before I sliced them.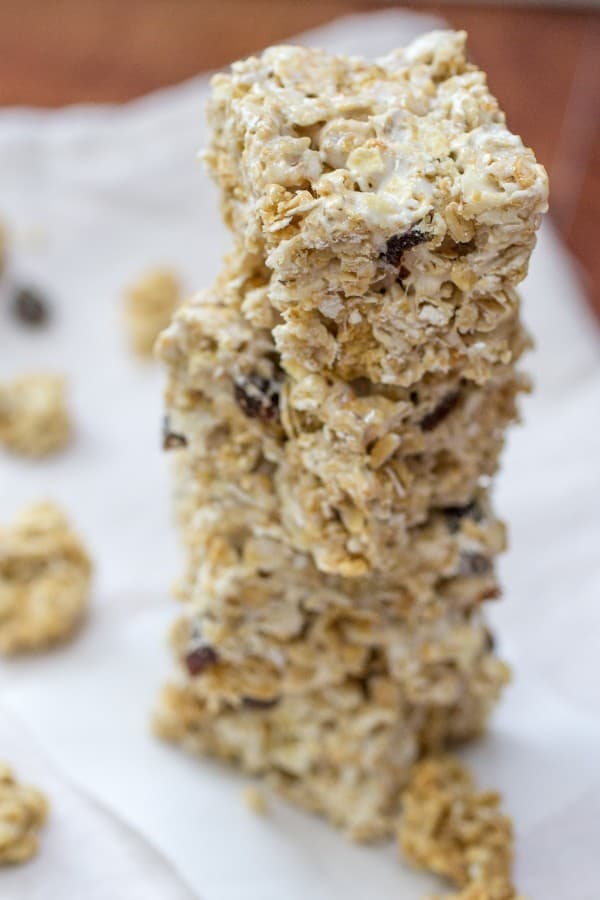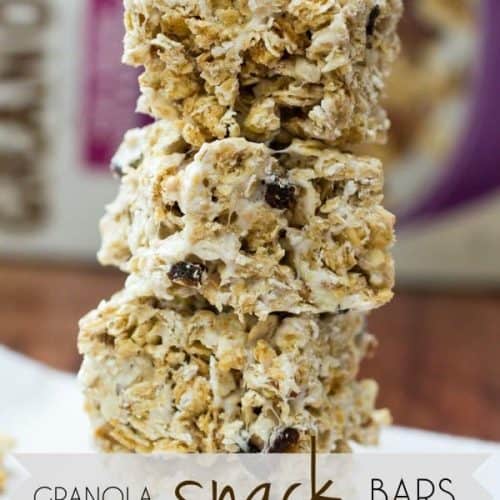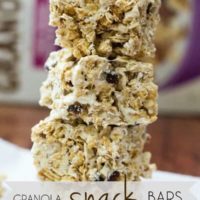 Easy Granola Snack Bars
These delicious snack bars are like rice krispy treats, only granola-style! Such a bit with the kids!
Ingredients
4 cups mini marshmallows
3 TBSP butter, melted
1 28 oz box Quaker Simply Granola
Instructions
Melt marshmallows and butter in a large bowl by heating in the microwave in 15-20 seconds bursts, stirring well after each. After marshmallows are melted, stir in cereal until well incorporated, and press into a 10x13 inch pan that has been lined with plastic wrap. Let cool in fridge to firm up, and slice into individual portions.
What are your kids favorite snacks? Have you made any homemade versions of them?