Tired of the flood of "How our business is responding to COVID-19" emails in your inbox?
Do you need a way to wade through all of that to the stuff you actually need? Not just another account of how the local business down the street has started using lysol and cleaning more frequently?
I've got you.
This tutorial is for gmail because that's how I roll, but I bet your email provider has a similar option so similar methods still apply.
Also, please save the hate mail. I'm taking this seriously, as should everyone, but a way to clear the clutter from the floods of emails with updates on this is going to make my life easier, so I think it might make yours easier too. As of the time I published this, my main inbox has 176 corona-related emails in it, and that's growing by the hour.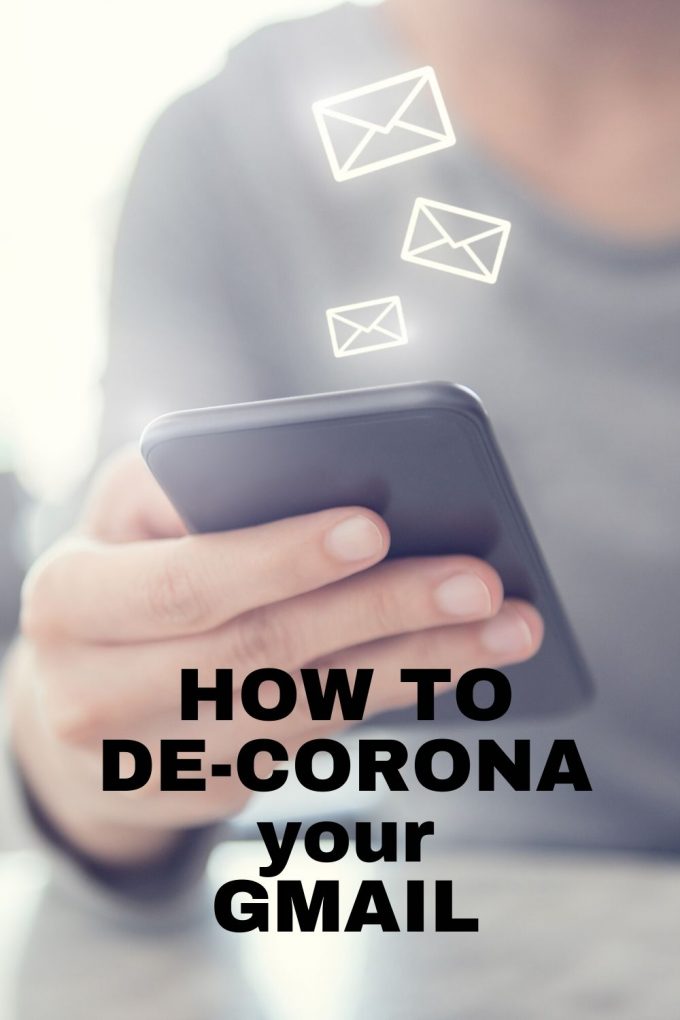 STEP 1: Open Gmail
Navigate to your Settings: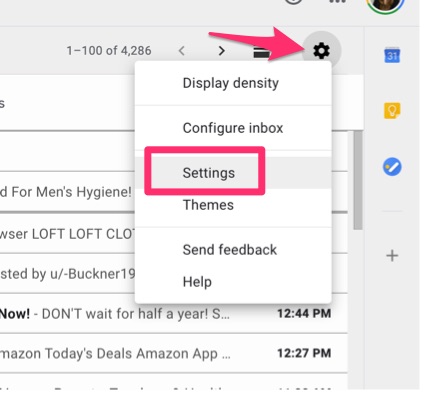 STEP 2: GO to "filters & blocked addresses"
Click "Create a new filter":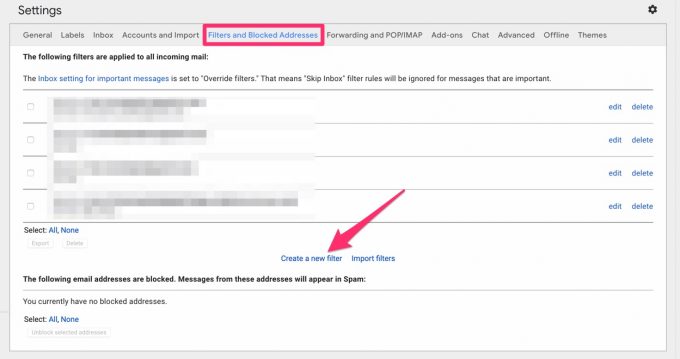 Type in the word you'd like to filter out. I choose to do just "corona" for one of my email accounts, but for the other I wanted a broader search and did "corona OR covid".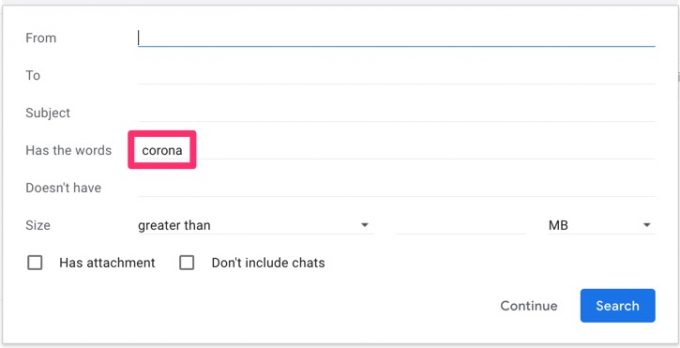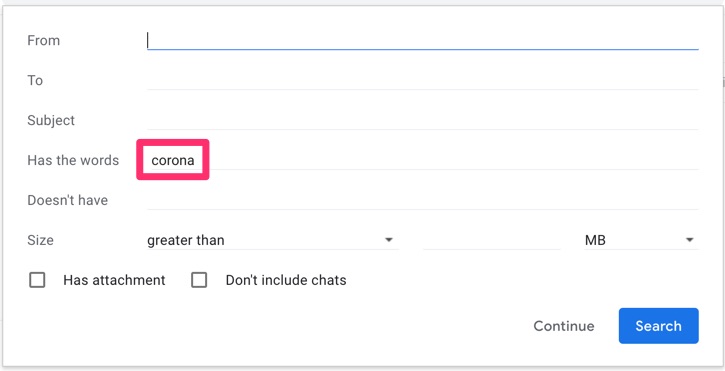 You can also do things like excluding messages from your kids' schools, or your work, or your doctor's office, if you wanted to. To do that, just place your school's name in the "Doesn't have" filter, and if you need to filter for multiple things use OR inbetween. (Make sure it is capitalized or it won't work!)
Step 3: Decide what to do with these balls of stress
I've chosen to just archive and apply a label in case I want an overview of it all at some point. If you want to be more aggressive, you can also choose to delete it. You do you. 😉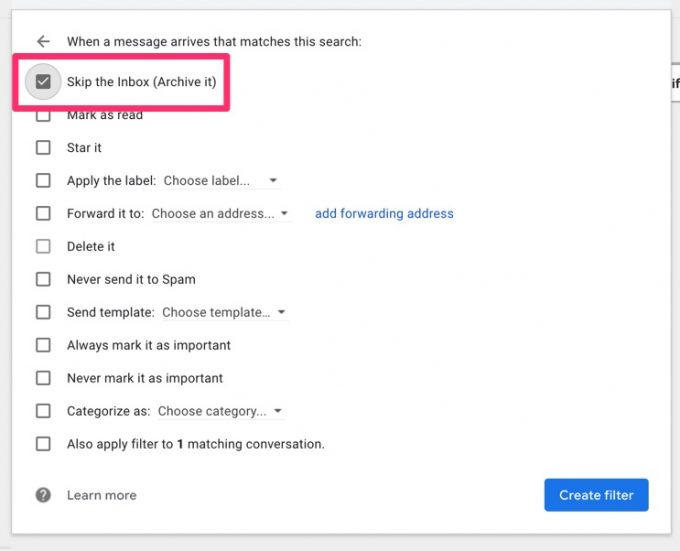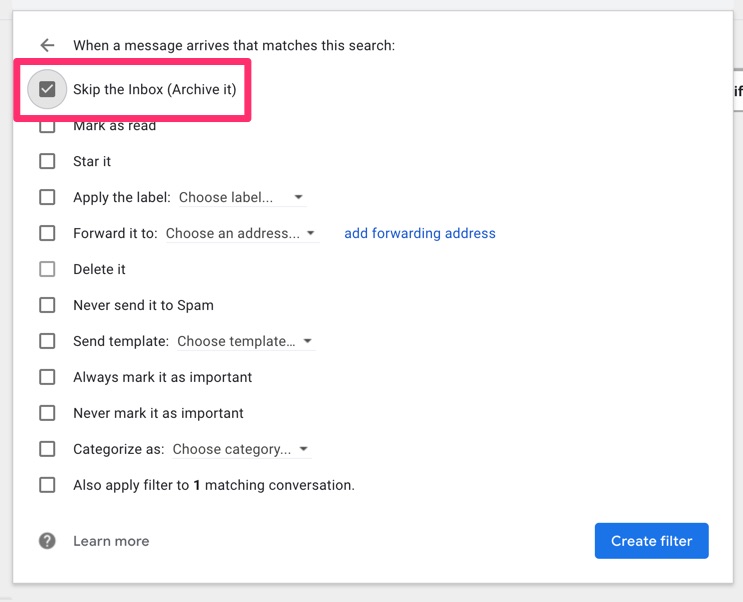 OR just hit the easy button…
If you don't want to go through the whole setup and just want to use my filter, you can download it here.
Then, just navigate to your gmail filters section and select "Import" and follow the prompts.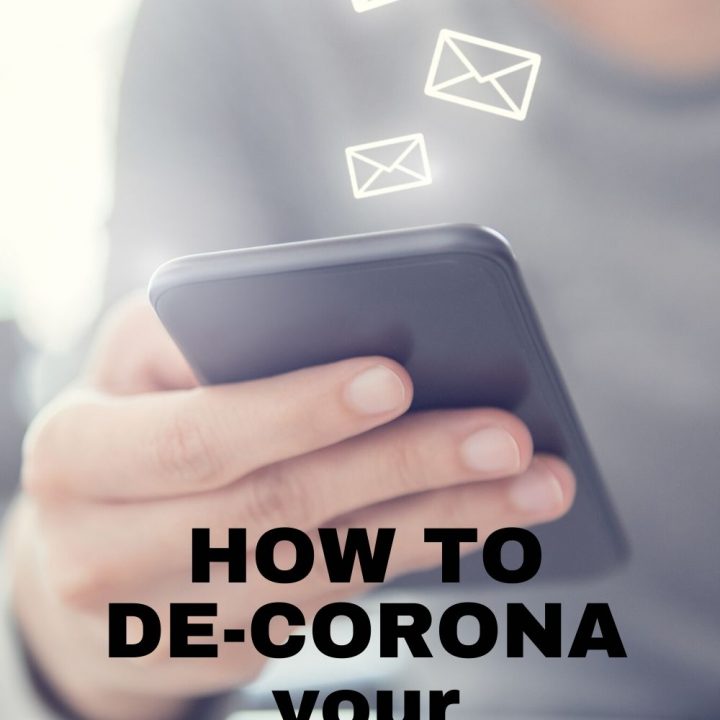 How to vaccinate your email against COVID-19
Yield:
a less stressful life
If you are tried of the flood of emails from everyone company you've ever interacted with telling you how they are dealing with the Coronavirus, I've got the solution for you.
Materials
Computer
Active internet connection
Gmail account
Instructions
Navigate to Gmail. Open the Settings.
Go to Filters & Blocked Addresses. Click "Create New Filter"
Add the terms you'd like to filter out of your inbox. Use "OR" if there are multiple you'd like it to search for, such as, corona OR covid-19 OR pandemic.
Exclude, if necessary, any email address that are important. These could include your children's schools, your doctor's office, your employer, your ad management company ( 😉 ), your bank, etc. Use your best judgment. The restaurant you visited 3 years ago on the other side of the country is now cleaning up and responding to this? You're probably good to get rid of those. Your dentist? Maybe not. This is a personal decision you have to make for yourself. I'm not your mom. Speaking of your mom, probably exclude her from the filter too.
Decide what you are going to DO with the emails you fiilter. I chose to archive and apply a label so I can check regularly to make sure something important isn't ending up there.
Save, and bring back some sanity to your daily life.