This is a sponsored post written by me on behalf of Purdue Farms. I was sent a box to try, and I'm also being compensated for this post. I only share content from sponsors whose products I use and love, and all of the opinons here are my own. Thanks for reading, and I think you're going to LOVE this product as much as I do!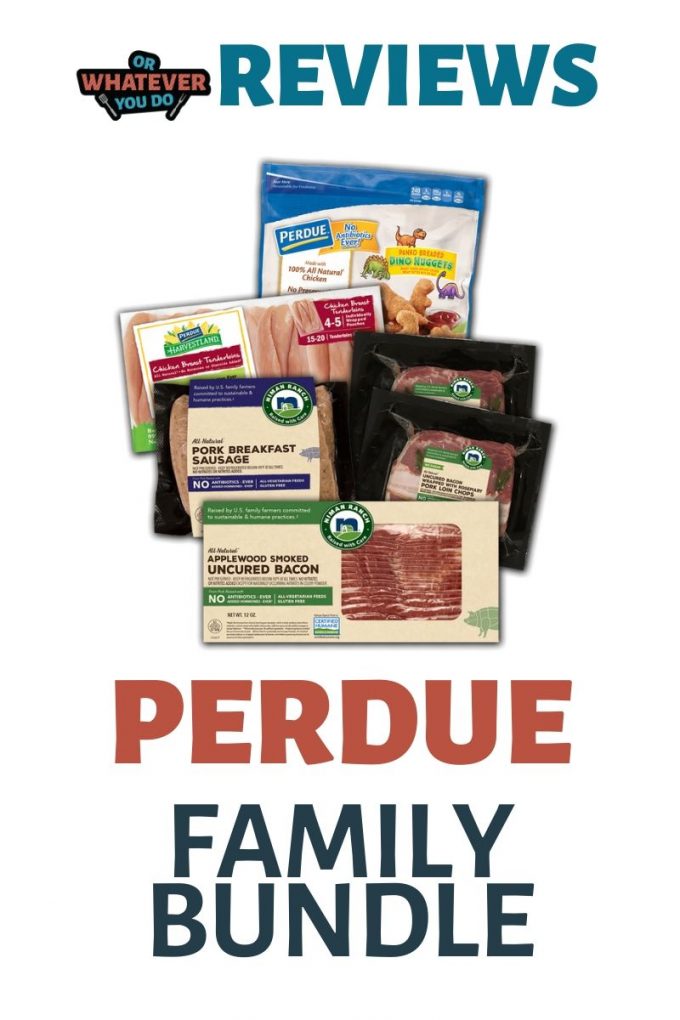 Or Whatever You Do participates in several different affiliate programs. Links in this post may be affiliate links.

As an Amazon Associate I earn from qualifying purchases.
Perdue Farms Family Bundles
I've said it before, and you'll hear me say it again a million times, but keeping me OUT of the store is always a good idea. I save SO much money every year just by not darkening Target's doorway.
I order almost all of my household supplies (t.p, paper towels, dish soap, laundry soap, toiletries, toothpaste, etc) via Amazon's Subscribe and Save.
I order our dog food from Chewy.
I also order meat.
When I heard that Perdue was launching a new meat subscription box, I was really excited. If you follow Or Whatever You Do, you know that not only is this website focused on a LOT of grilling and cooking meat as of late, but you'll also know that I have a HOUSEFUL of boys here. And alll the things they say about teenage boys being hungry is true.
My grocery bill is scary, and I used to dread going to the grocery store.
The more options I have for online ordering, the more organized it makes me be. If I know I have to use up a roast, several steaks, and some chicken breast before the next box gets there, it really motivates me to meal plan instead of hitting the take-out button.
What's in the box?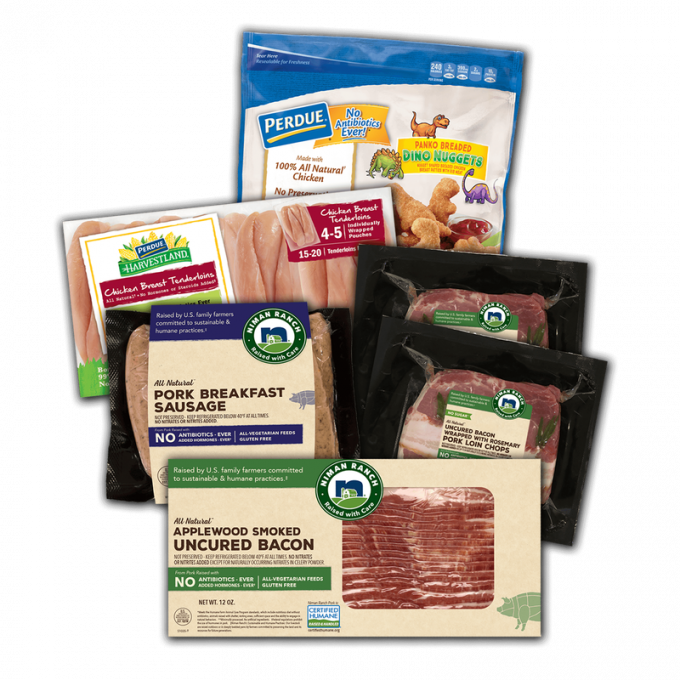 Meat Subscription Box
In my first box, I got the Medium Family Bundle. It came with:
Niman Ranch Bacon-Wrapped Pork Chop With Rosemary (contains 2 chops)
Perdue Harvestland Boneless Skinless Chicken Breast Tenderloins (contains 4 to 5 packs, each filled with 4 wrapped tenders)
Niman Ranch Applewood Uncured Bacon
Perdue Panko-Breaded Dino Nuggets
Niman Ranch Breakfast Sausage (contains 12 fully cooked sausages)
There are a lot of other options to choose from as well, and something that will fit your family and needs, for sure. You can also order individually as well, and shipping is free on orders of $119 or higher.
They even have these things called Gathering Bundles. And you guessed it, they are for big gatherings. If you are planning any upcoming parties and need some easy, delicious food options, this is definitely going on my list.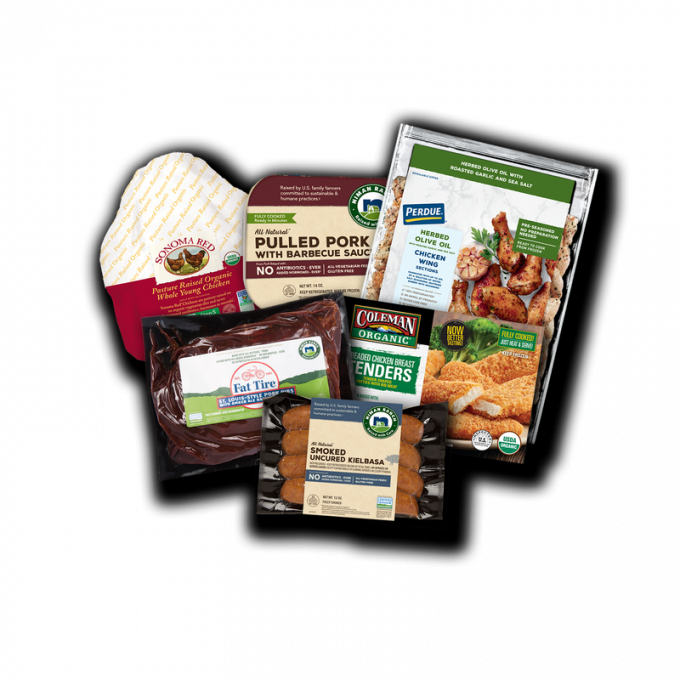 What can I make with the meat in the box?
I like the family boxes because you get such a variety in there. You can make things from soups and stir fry to grilled pork chops or a quick chicken pasta.
The first thing I made was the Dino Nuggets, if we're being realsies here. They are quick, easy, and able to just be tossed in the oven. The kids ate them with french fries or mac and cheese or something equally favorable to the kid-folk, and I believe I chopped them into bite-sized pieces and at them in a chicken ranch wrap.
The next thing we made was the breakfast sausage. And they ate it so fast that I didn't even have time to eat pictures, which is usually a good sign that something is good. Try them in crescent roll breakfast bake, or my sausage and asparagus frittata, and you won't be sorry!
Next up on the list was…
Bacon-Wrapped Pork Chops with Rosemary
I've got to tell you guys about these pork chops.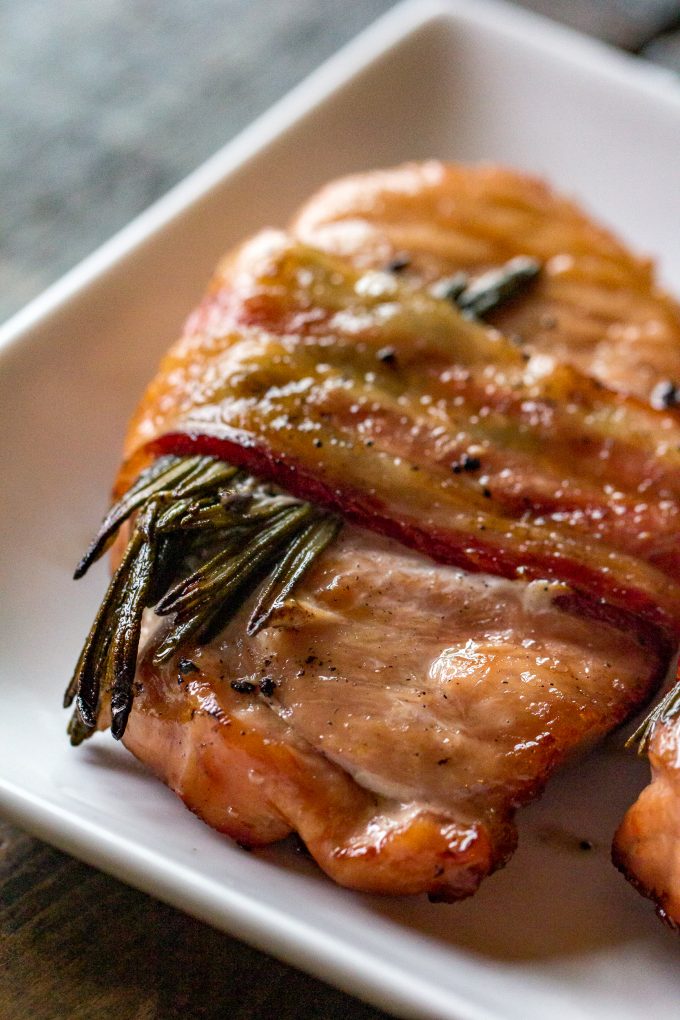 I was so impressed with these, straight out of the package and onto our pellet grill and they were incredible. Super tender, full of flavor. The bacon crisped up really nicely.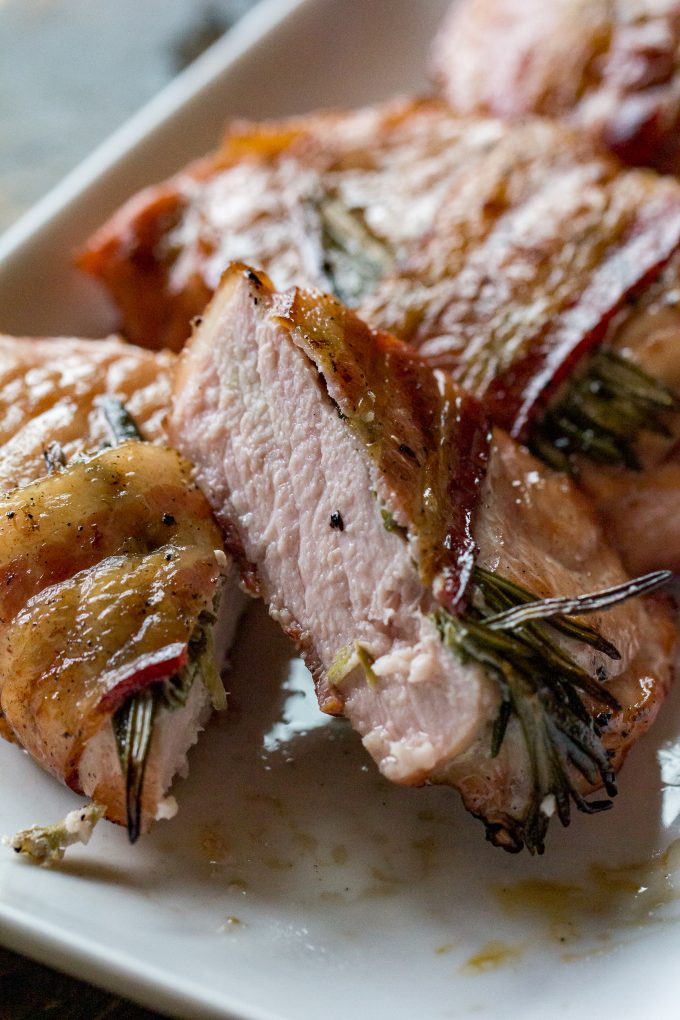 What can you make with chicken tenderloins?
In the Medium Bundle, you get 2.5 pounds of chicken tenders. Depending on what you're making, you can get quite a few meals out of that!
Here are some suggestions that I have that my kids love, and are super easy to make.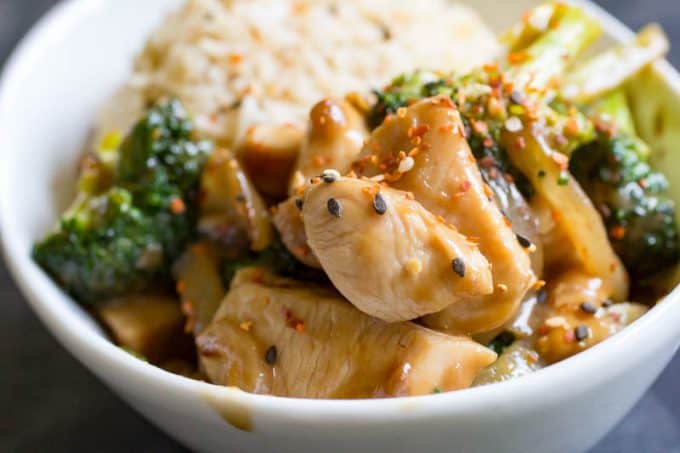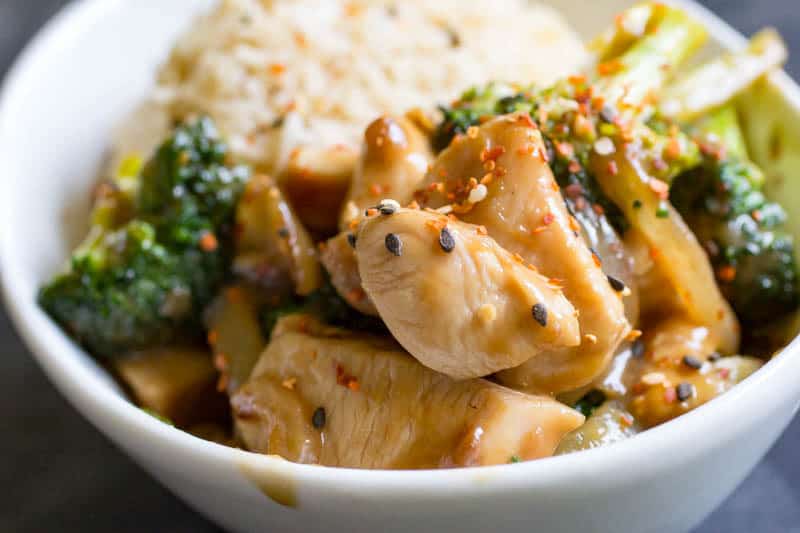 Perdue cares about the environment
As a family of 9, we use a lot of things and require a lot of stuff. When I can put my money towards products that are environmentally friendly as much as I can, it can help mitigate some of that. I mean, when your family is the size of a small company, you gotta take the wins in this area where you get them. I recently had to upgrade my garbage can to a dumpster, so, you know.
Some of the features of the Perdue Bundles that I love is there environmentally-friendly packaging. The boxes are 100% recyclable cardboard, and the insulation is eco-friendly and biodegradable. It is made from cornstarch and DISSOLVES in water. Crazy!
In addition to using packaging that doesn't produce a ton of waste that'll hang around the earth forever and a day, they also donate to the Arbor Day Foundation as well, send you a reusable shopping bag, AND send you a pollinator seed packet with EVERY BOX.
The seed packet, if planted, helps produce the food that bees and butterflies need and can help create a pollinator-friendly area out of your yard.
So not only are you not contributing to the local landfills with these Perdue bundles, but you are also helping America's forests recover, helping the bees and butterflies, AND reducing the amount of plastic you use by opting out of plastic shopping bags.
Where can you find Perdue on social?
Facebook
Instagram
Twitter
Pinterest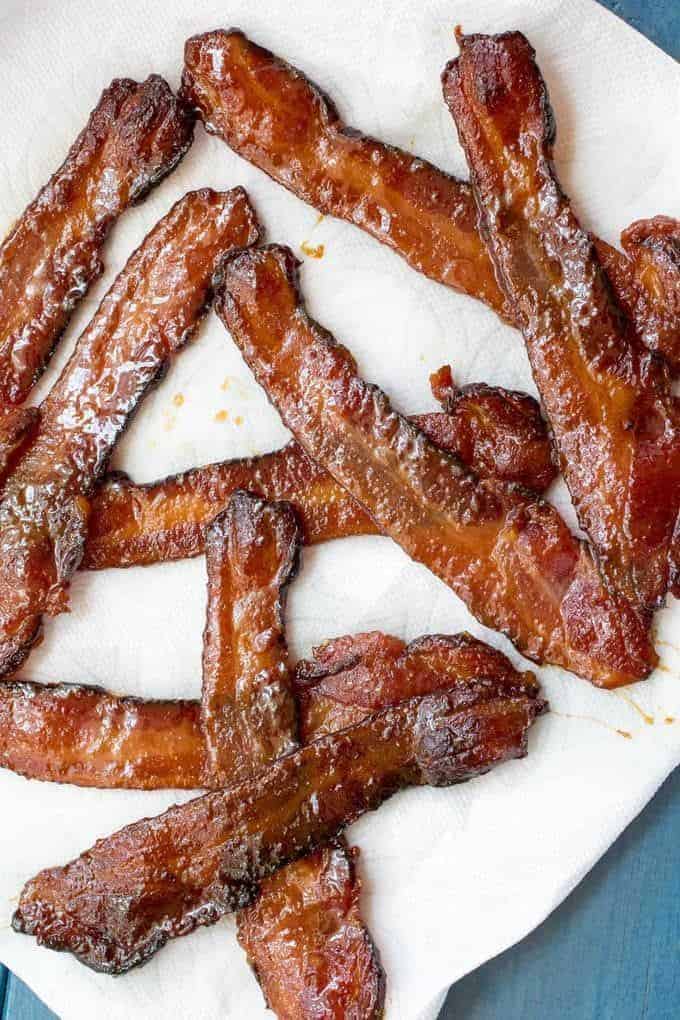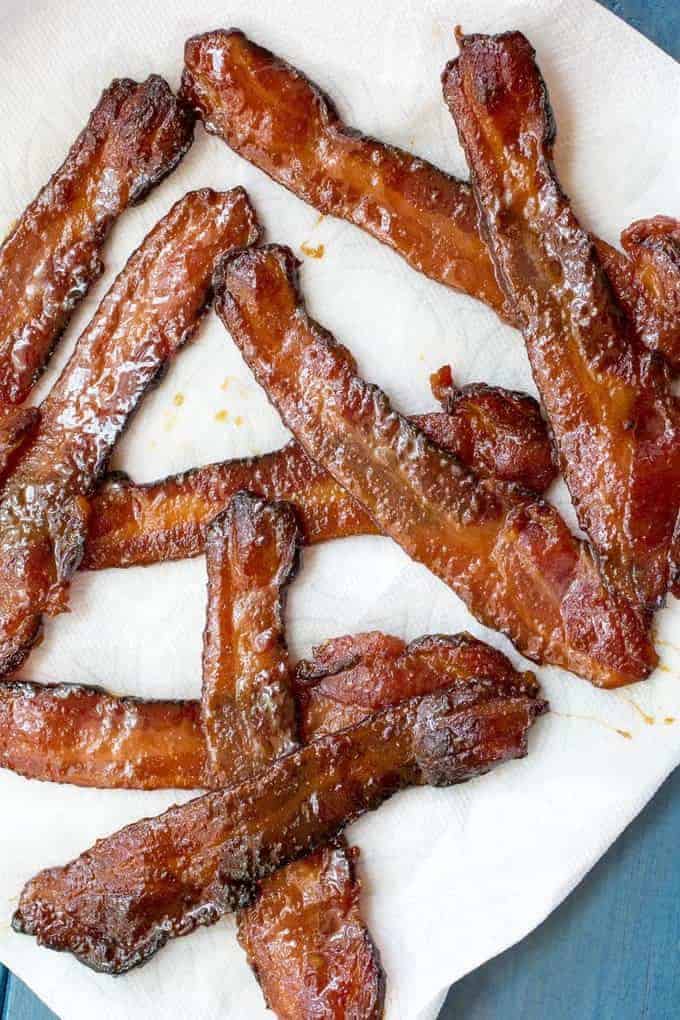 Not just for chicken
While Perdue mainly was known as a chicken producer, the last 10 years have brung some major changes to the company, and they are now a leader in premium Beef, Pork, Lamb, Pasture Raised, Grass-fed, Heritage Breed, Antibiotic Free (No Antibiotics Ever), Non-GMO, Ever, Certified Humane meats.
Is a Perdue Bundle for you?
You never know if you don't try! Here are some good indicators that you'd really dig this product.
You want to be at the grocery store less
You have a hungry family and sometimes aren't sure what to cook for dinner
You like high-quality meats that are a good value
You're a busy person who wants to save some time
Pin For Later!