I've been long on the search for the perfect at-home Ramen Kit, and this is the first post in my series of Ramen Reviews. Read on to find out my take on the (affiliate link) Takeout Kit, Japanese Spicy Miso Ramen Meal Kit, found on Amazon.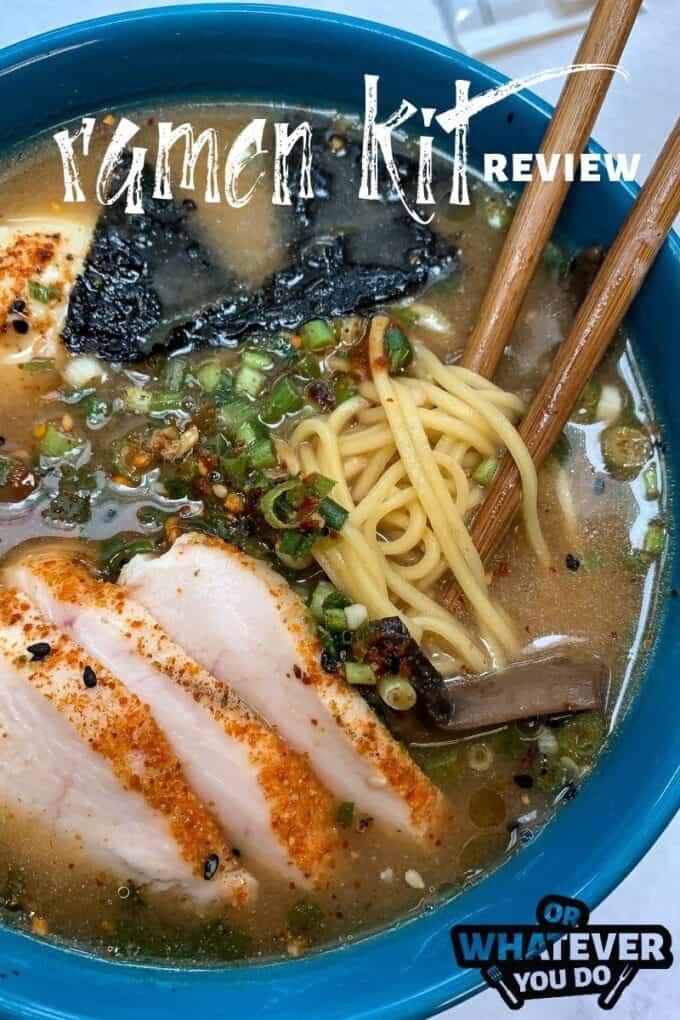 Japanese Spicy Miso Ramen Meal Kit by Takeout Kit – Review
I'm obsessed with Ramen. It is a thing, and I'm embracing it.
After years and years of thinking that I didn't *like* Ramen, a colleague of mine suggested we try this restaurant in Denver called Uncle. We went, and ever since then I've been on a quest to hunt down comparable Ramen wherever I am in the country, which is a LOT of different places.
Uncle Ramen is magic, and I go to Denver anytime I possibly can and eat there as often as possible while I am there. Get the Spicy Chicken + a spicy bomb. Thank me later.
Since I can't always go hunting for the perfect Ramen restaurant or go all the way to Denver, I also decided to perfect my favorite bowl at home, which you can find here in my Homemade Ramen Recipe.
Why buy a Ramen Kit?
That recipe takes some serious commitment though. It is work. For days. And even though a lot of it is passive work it takes a lot of brain-power to spend so much mental effort on keeping track of your ramen-making process and sometimes most of the time I just don't have it available.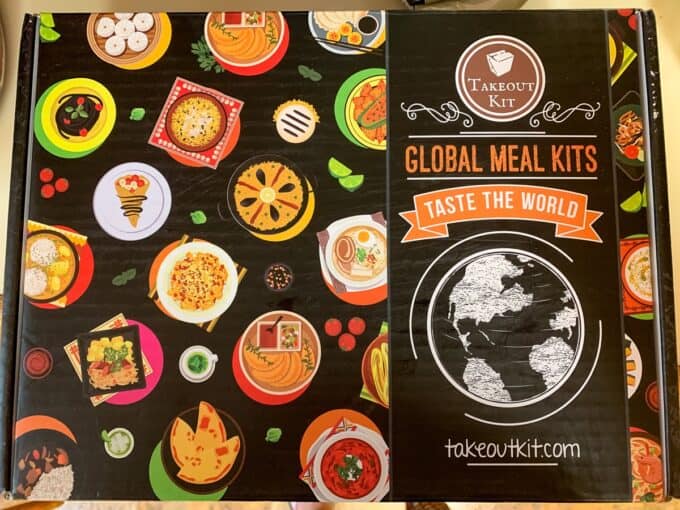 For those cases, and instant, or nearly instant ramen is the answer.
After spending my due dilligance searching Amazon for some good options to try, I happened upon this meal kit.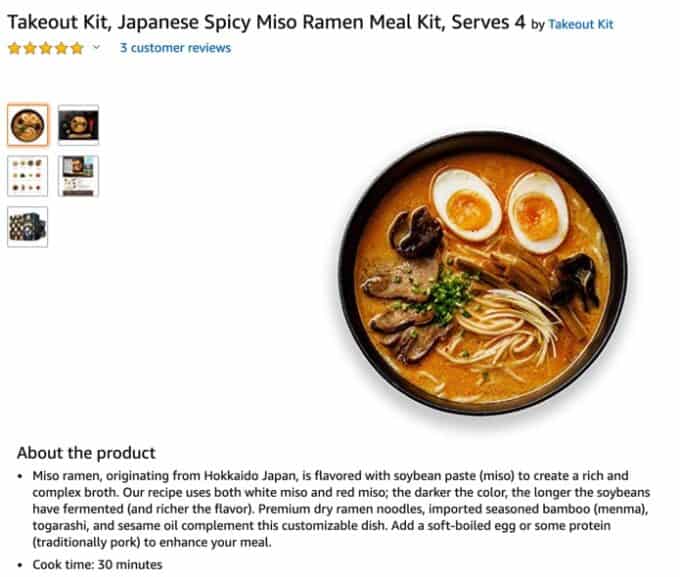 It isn't the cheapest shelf-stable ramen kit out there. By a long shot. It is $35 for 4 servings. You could definitely piece together most of these ingredients on your own for much less (see my list below if you want to do that), but that eliminates a lot of the convenience factor here.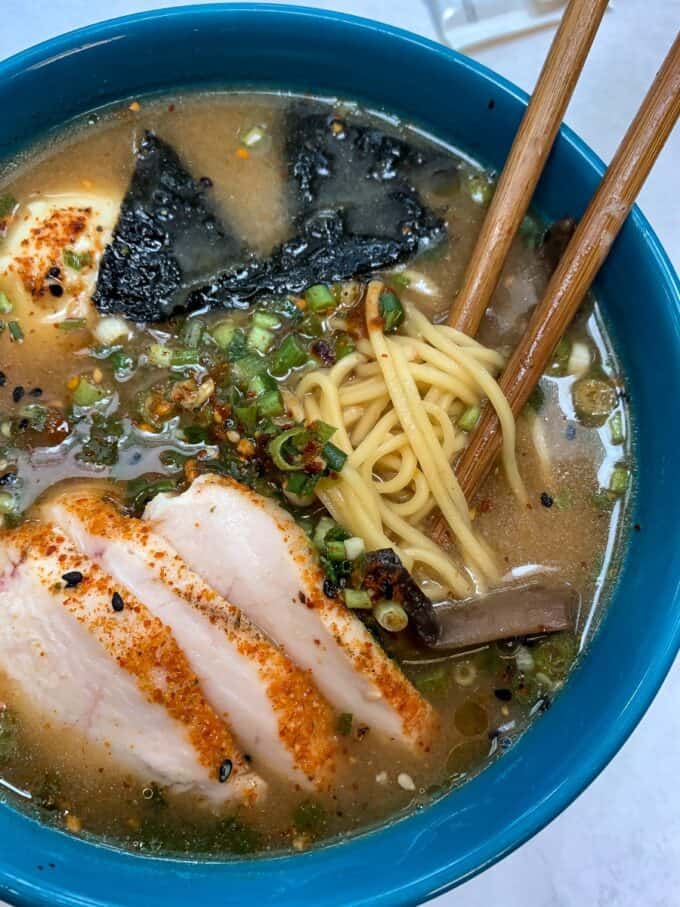 What is in the Japanese Spicy Miso Ramen Kit?
This also is not a pack of instant Ramen either. This box is very thorough.
white miso paste
ramen noodles
mushrooms
seasoned bamboo
sesame oil
seaweed
green onions
togarashi
red miso
chicken broth paste
garlic
sambal olelek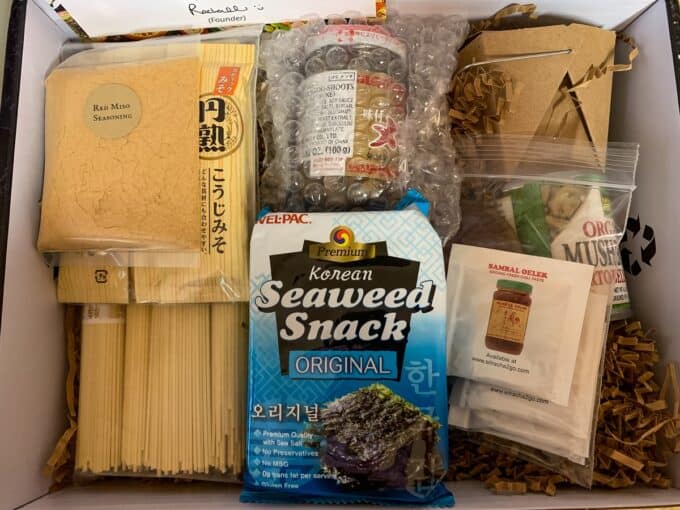 From high-quality dry ramen noodles to powdered miso, samball oelek, seaweed, mushrooms, and even freeze-dried green onions, this kit really does a good job of mimicking an authentic Ramen experience as best as you possibly can without any actual fresh ingredients.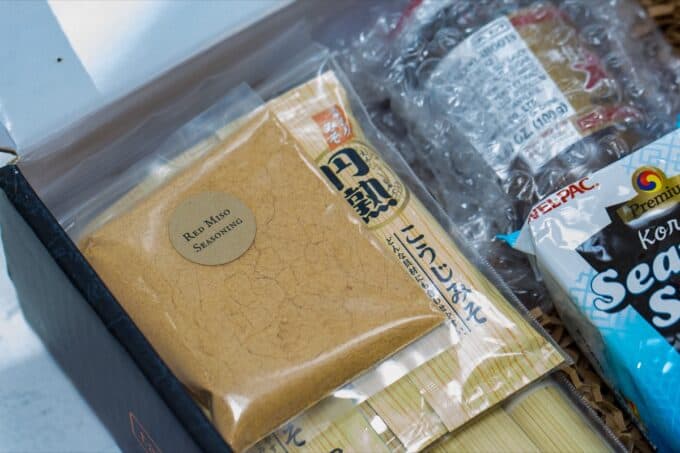 There are also little packets of prepared white miso as well, which helped with the flavor a lot.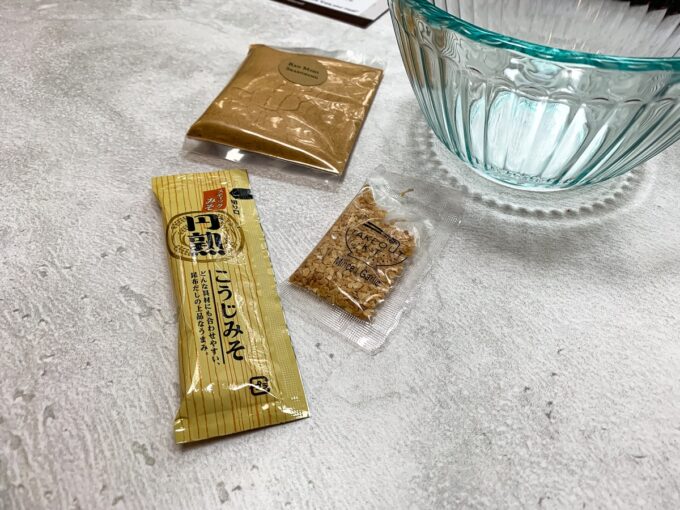 To make the miso paste, you mix together the prepared miso, powdered miso, the garlic, and some water.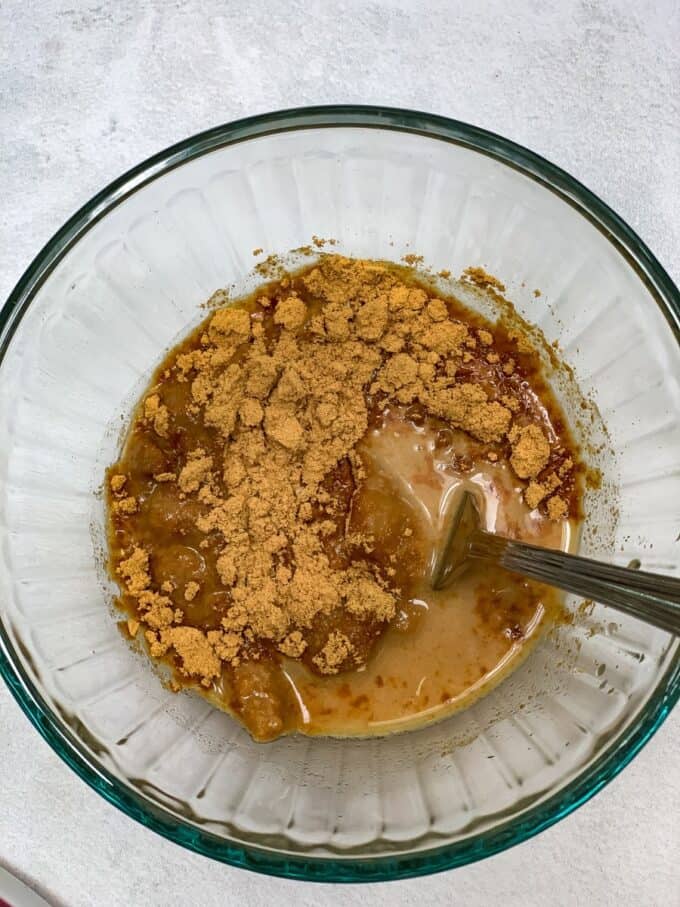 It looks a little funky at first, but once you mix it up it comes together pretty nicely!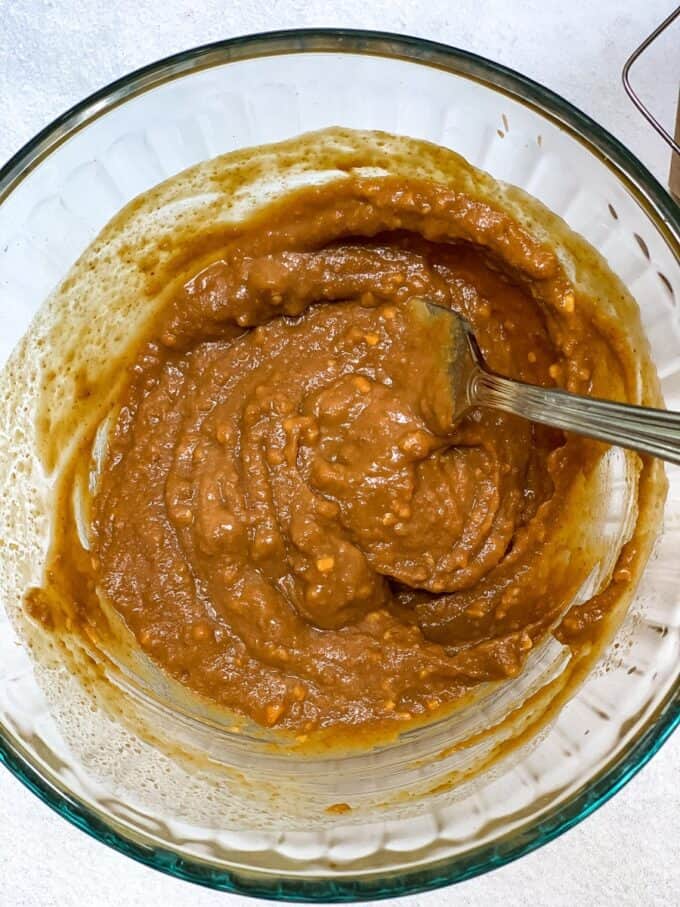 The sesame oil is in the cutest little container.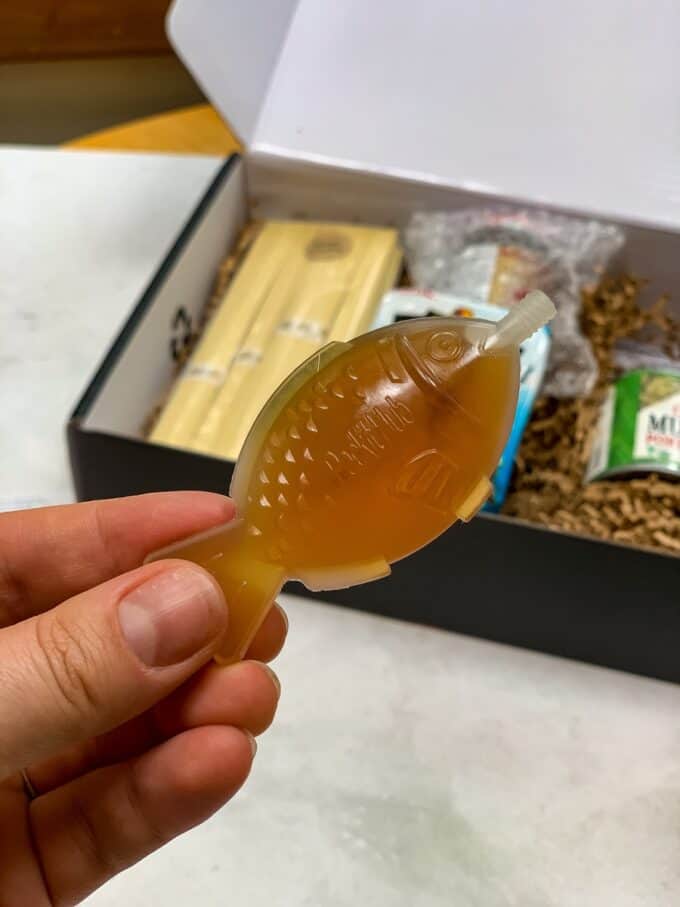 What else should you add to a bowl of Spicy Miso Ramen?
The ramen doesn't come with any kind of protein, so I'd recommend adding in some chicken breast or some spicy ground pork. A soft boiled egg is also really excellent to add in.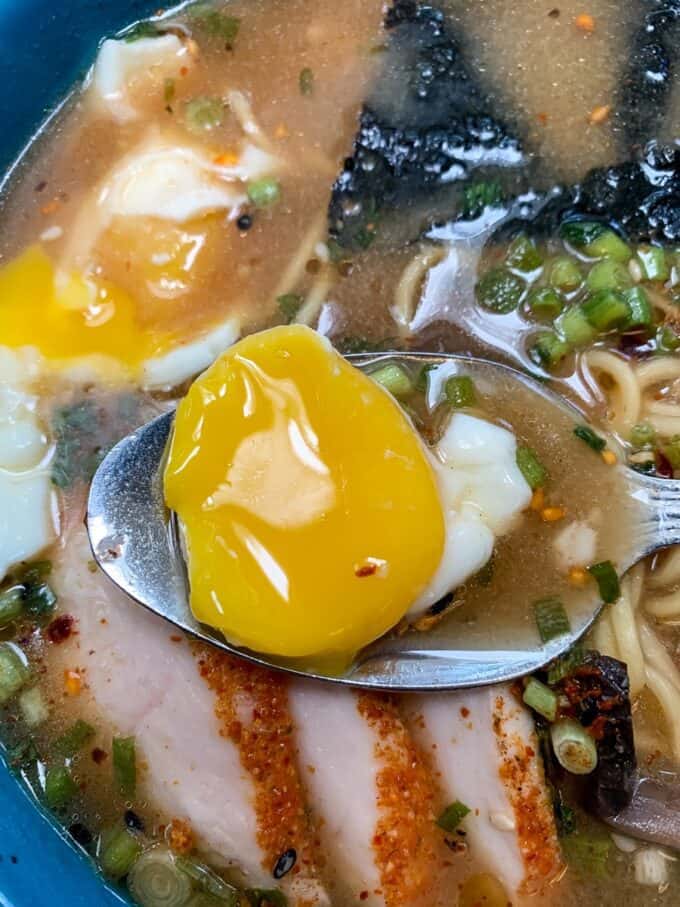 Is the ramen kit worth the price?
Was it worth almost $40 for the box?
For a large family
For my large family, with many Ramen fans, probably not. I'd likely be better off economically buying the individual ingredients myself and throwing together my own kits.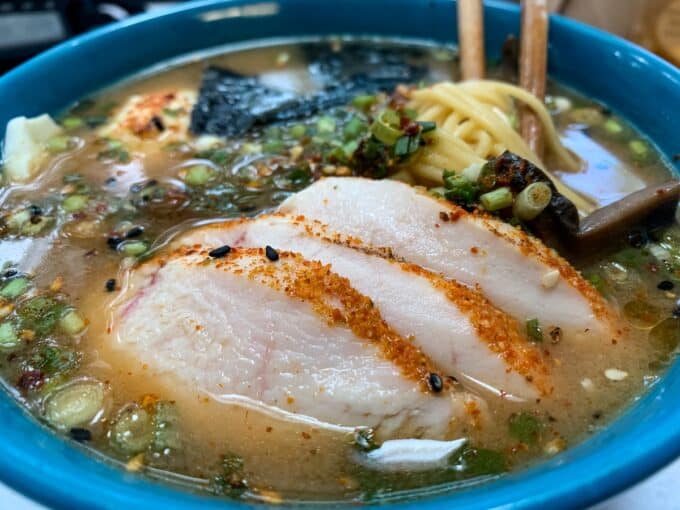 For a small family
If it was just me or just for an occasional treat, or for a small family, absolutely. If you have college kids who love Ramen and are short on money, this would be a great treat to send them.
This kit saves time and effor tracking down some very unique ingredients, packages them in a nice box with nice accessories, and saves you a lot of time.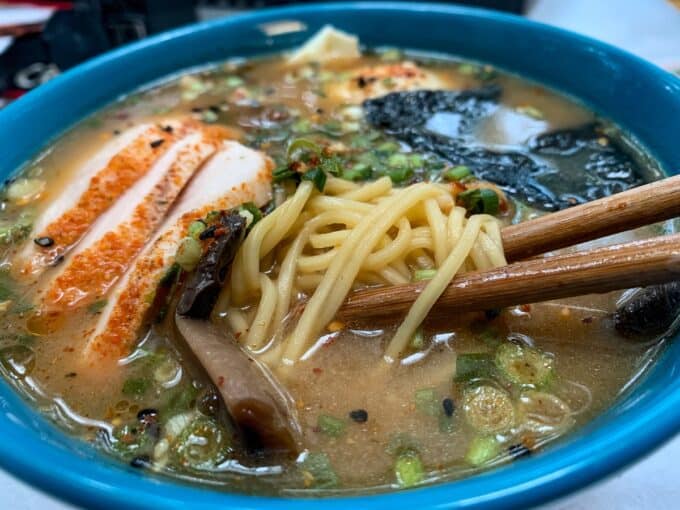 How does this kit compare to packet ramen, homeade ramen, or restaurant ramen?
This kit was definitely way more authentic than a packet of Ramen you can buy at the store, but if you are looking to make a large batch or eat this regularly you'd likely be okay just buying it once and then ordering the ingredients in bulk for future batches.
It isn't as good as a fresh ramen shop or a bowl of homemade ramen, but it is a good substitution that'll get you through in the meantime.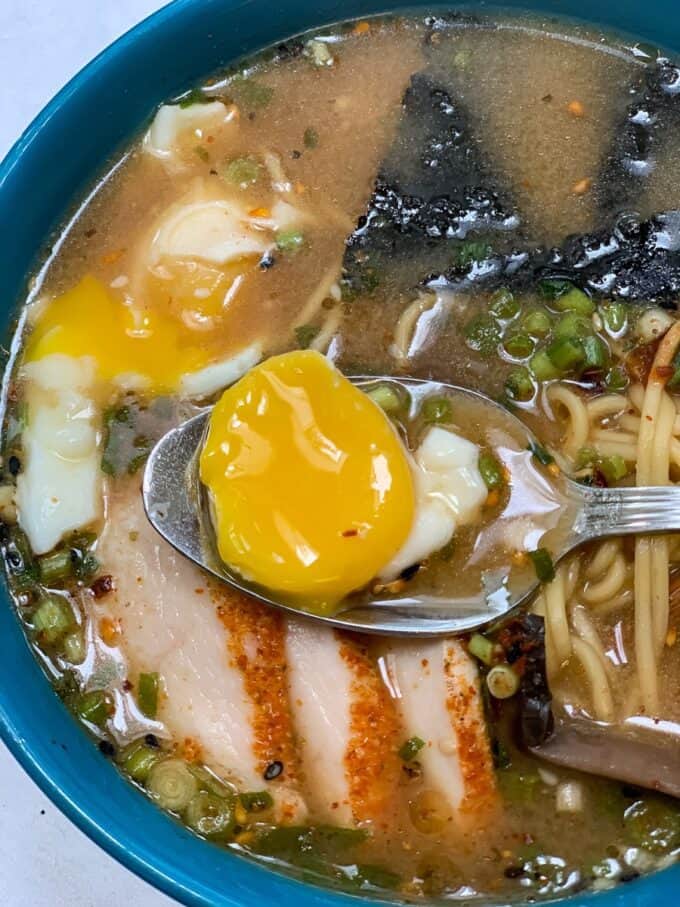 How can I make this without the kit?
I've searched Amazon for the closest equivilent I could find to the kit featured here, and have linked them below. These are affiliate links, and I get a small commission if you click through and buy via these links. It doesn't make the item any more expensive for YOU though, and using my affiliate links helps support Or Whatever You Do. Thanks!
Final thoughts on the Spicy Miso Ramen Take-Out Kit
Overall, I was pretty happy with this bowl of Ramen. I added some togarashi-seasoned chicken breast as well as a soft boiled egg, and it made a really fabulous meal and temporarily satisfied that craving for a big, hot bowl of this amazing soup.
Would I buy it again? Yeah, I'll probably re-order, or at least re-order the individual ingredients now that I know how easy it is. It is head and shoulders above any of the instant ramen packets that I've ever seen, and this quick version is much less labor-intensive than my scratch-made version. The scratch-made ramen is WAY better, but that's just how it goes when you take 3-4 days to make a dish, I guess.