This post was sponsored by Starbucks as part of an Influencer Activation. I received compensation and complimentary products to facilitate my review.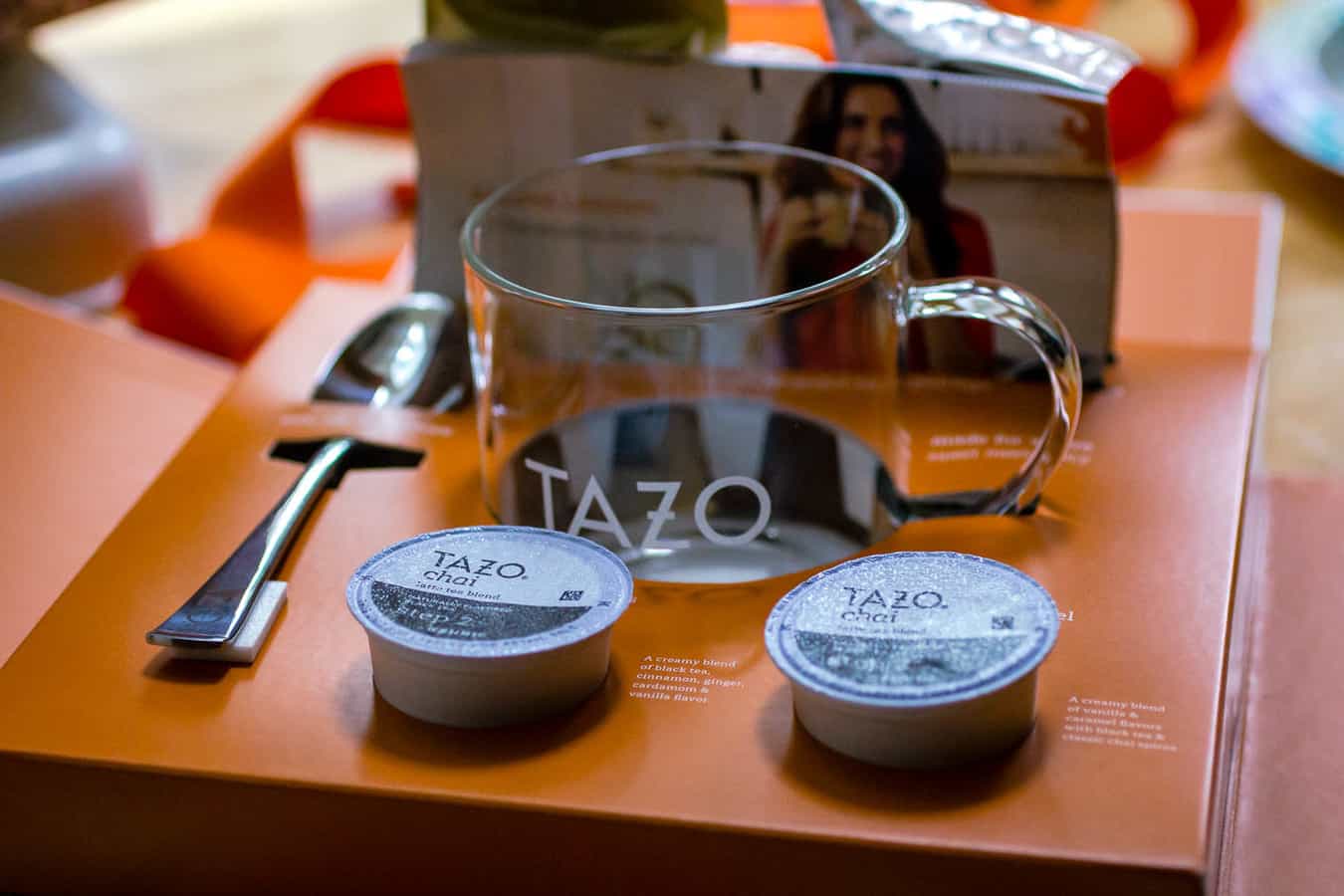 Did you guys know that before today, I'd NEVER tried a chai latte? Never. I've always been such a huge coffee fan that I've never really felt the need to stray outside of that road. Boy am I glad that I did. The "Sweet Meets Spicy Collection" was a great introduction to the crazy world of Chai.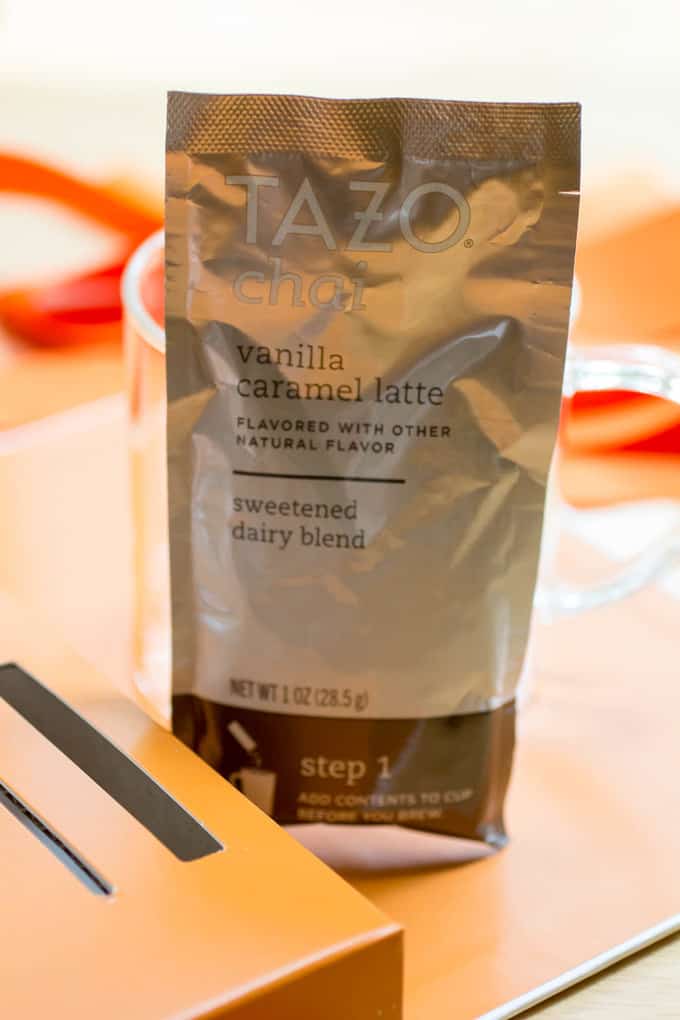 The TAZO® Chai Latte K-Cup® pods brew right in your Keurig®, and use a packet of real dairy vanilla caramel latte mix to give you a coffee shop experience, right at home. Know what makes these? Milk, tea leaves, and spices. Simple, easy, and delicious.
Did you know that "Chai" actually means "tea" in Hindi? So when you ask for a "Chai Tea", you're really asking for a tea tea. Tee-hee! (**GROAN**)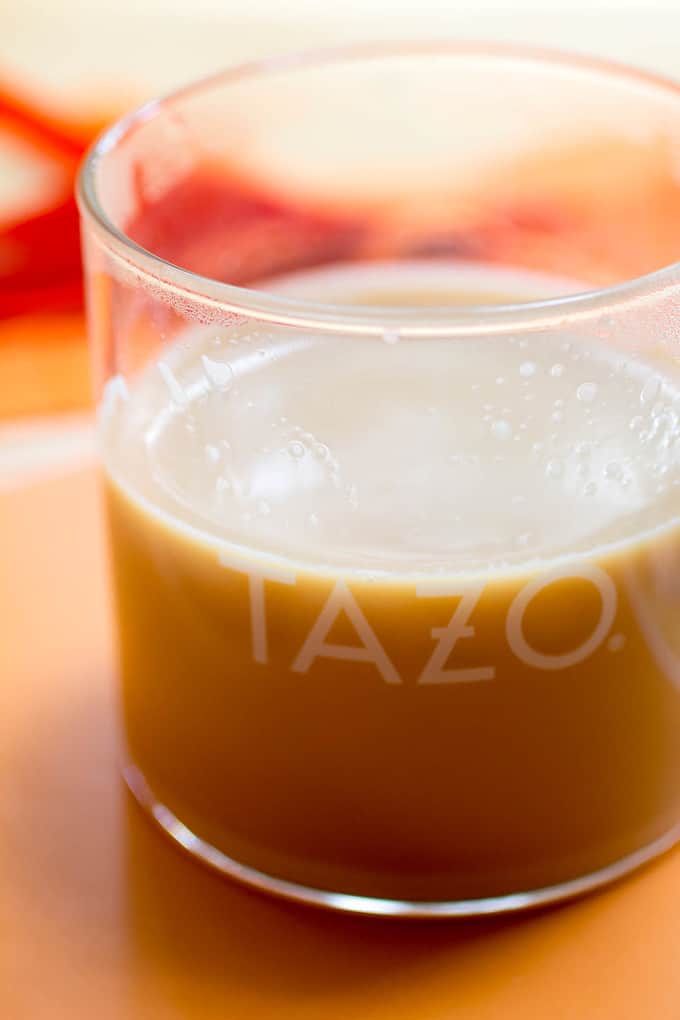 My favorite was definitely the vanilla caramel flavor. It is a totally different experience from a coffee latte, but in such a great way. If you are a tea fan, and especially a Chai fan – you should definitely check these out! Big bold flavors of  black tea, cinnamon, ginger, cardamom and vanilla are mixed together to make a perfectly sweet, and surprisingly spicy combination.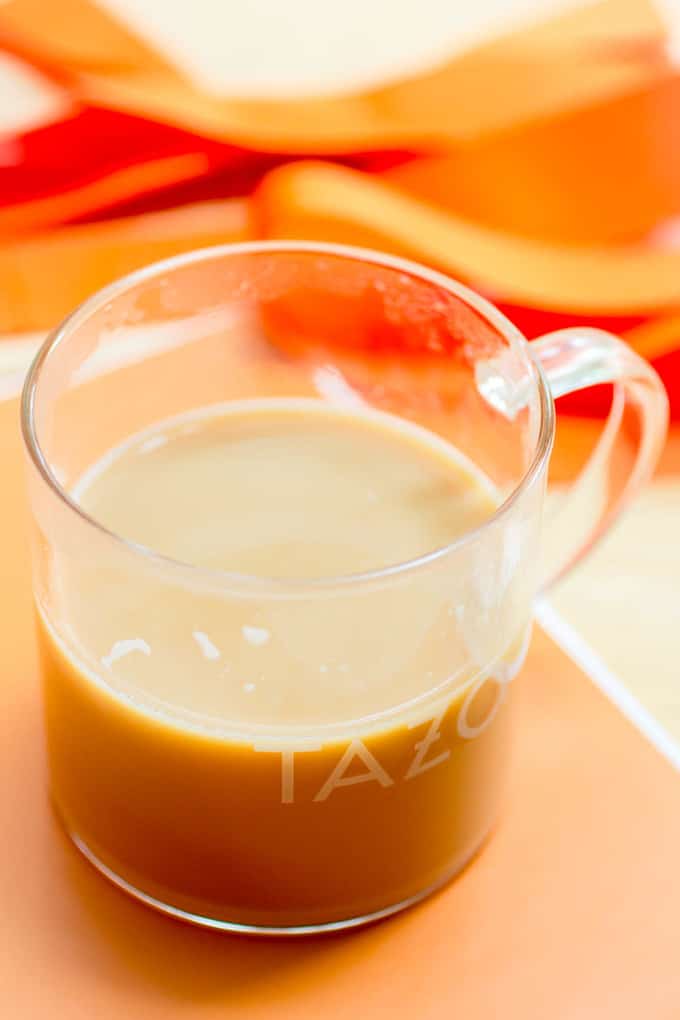 I like to keep some of these on hand for my guests that aren't big coffee fans. Surprisingly I've found that even here in Seattle, not everyone likes coffee. Shocking, right? I was surprised too. But it does give me a great excuse to stock my tea cupboards and Keurig® supplies for any coffee-hating company!
Need help finding these? You can find a location near you here: TAZO.com/wheretobuy
Did you know that one of my favorites, Padma Lakshmi, has partnered with TAZO to not only bring you these fantastic chai lattes, but also has developed some recipes that pair perfectly with a cuppa. You can find those here: TAZO.com/chai/pairings
Want some Chai flavored treats to go with your Chai Latte? I've got you covered.
Chai-Spiced Sticky Buns from Indiaphile
Apple Chai Muffins from Cafe Delights
Chai Spiced Apple Cake from Foodess
Chai Tea Popovers from Clara Persis